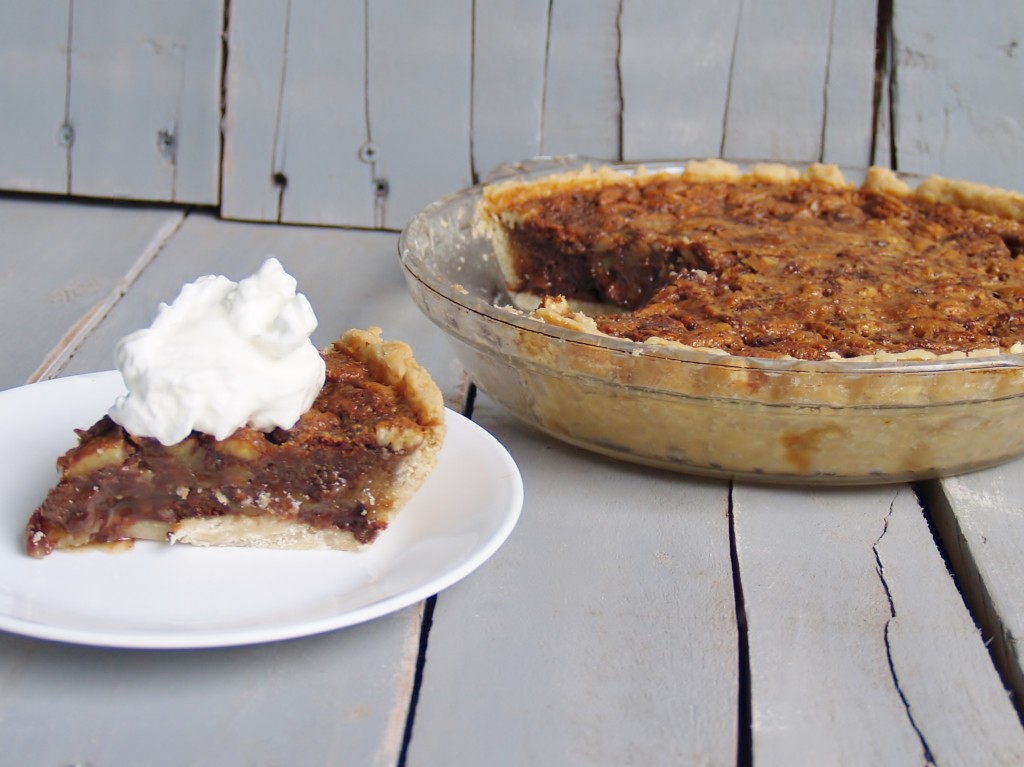 I am very excited to tell you about August 3rd – it is officially National Grab Some Nuts Day #Grabsomenuts! In celebration, 19 other bloggers and I are posting nutty recipes this morning. I am sharing the best nut recipe that I own: Chocolate Bourbon Pecan Pie! First, you should know that we have this pie every single Thanksgiving. Just like our pickled beets, cornbread dressing, and homemade macaroni and cheese, our Thanksgiving meal would not be complete (at least for me and mom) if we did not have a slice of this pie for dessert. This year I made early for this post and mom took it to her Saturday night game night with the other people at the Senior Living Apartments and they were all very happy to eat it!
We used pecans from our backyard that we picked last fall. Because they are native pecans, they are smaller than the kind you buy in the store so I have made adjustments for store bought ones – because our pecan trees do not always produce fruit each year.
Chocolate Bourbon Pecan Pie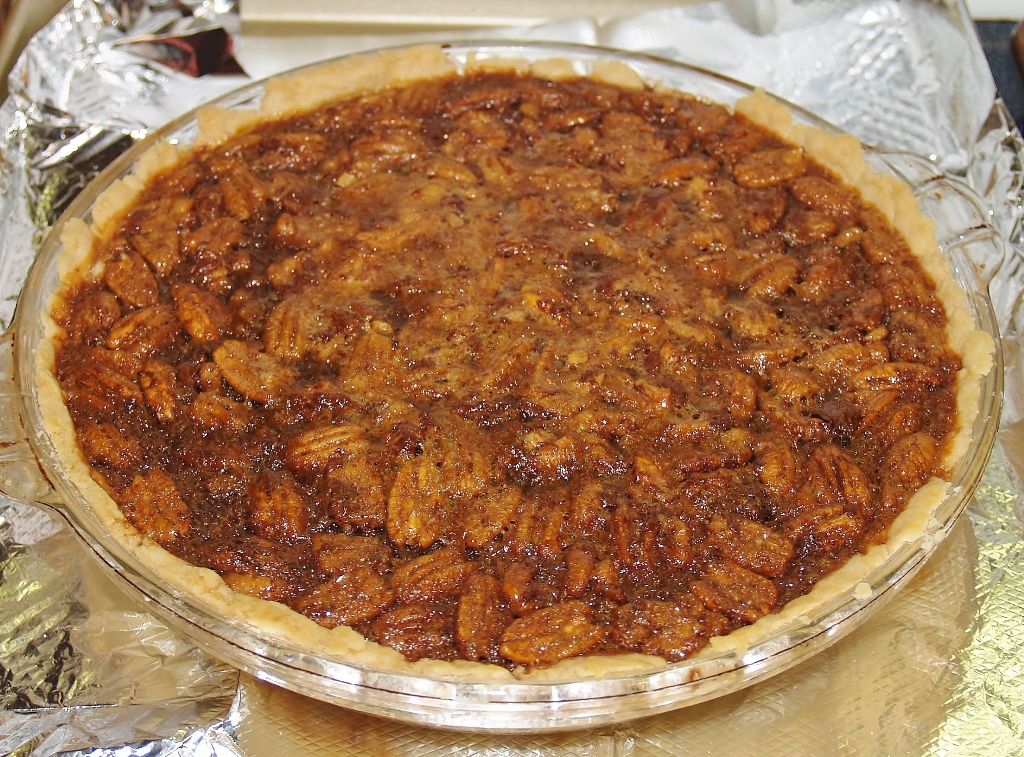 1 nine-inch pie shell (I made my own crust this time but you can buy it too)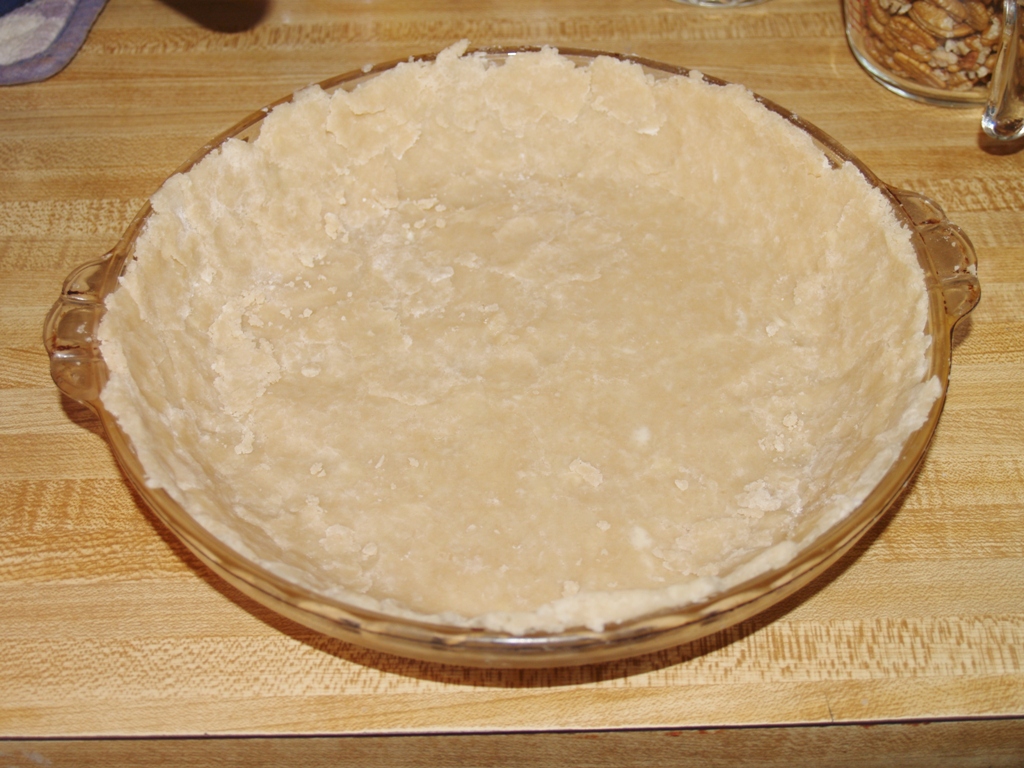 1 Cup sugar
1 Cup light corn syrup
½ Cup Butter
4 Eggs, beaten
¼ Cup Bourbon (this is optional and can be left out – it cooks out though)
1 teaspoon Vanilla Extract
¼ teaspoon salt
6 ounces semi-sweet Chocolate Chips
1 Cup pecans, roughly chopped
Pre-heat the oven to 325F or 165C
In a small saucepan combine sugar, corn syrup, and butter. Stir continuously while med heat dissolves the sugar and melts butter. Take off burner and let cool slightly.
In a large bowl, combine eggs, bourbon, vanilla, and salt.
Temper egg mixture by whisking eggs while streaming ¼ Cup corn syrup mixture into bowl.
Then, while whisking corn syrup mixture in saucepan, stream egg mixture in. Mix thoroughly.
Stir in chocolate chips and pecans.
Pour into prepared pie shell.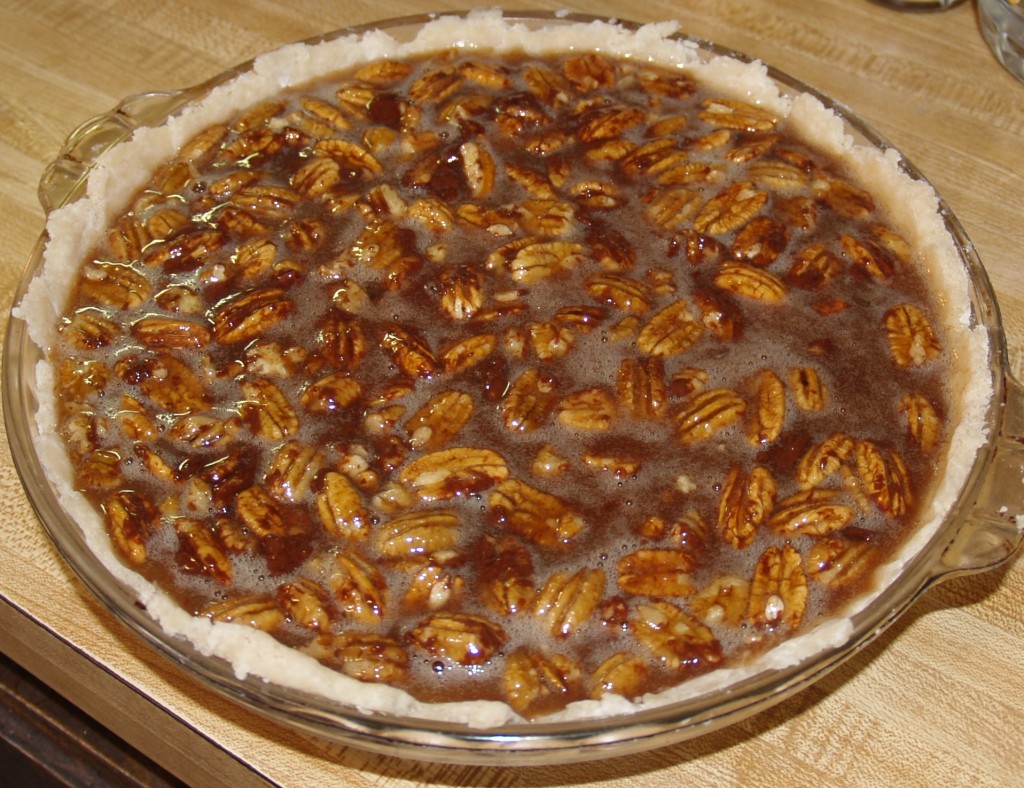 Cook for 50-55 minutes. Cool completely before slicing.
I always make some whipped cream on top, which is wonderful!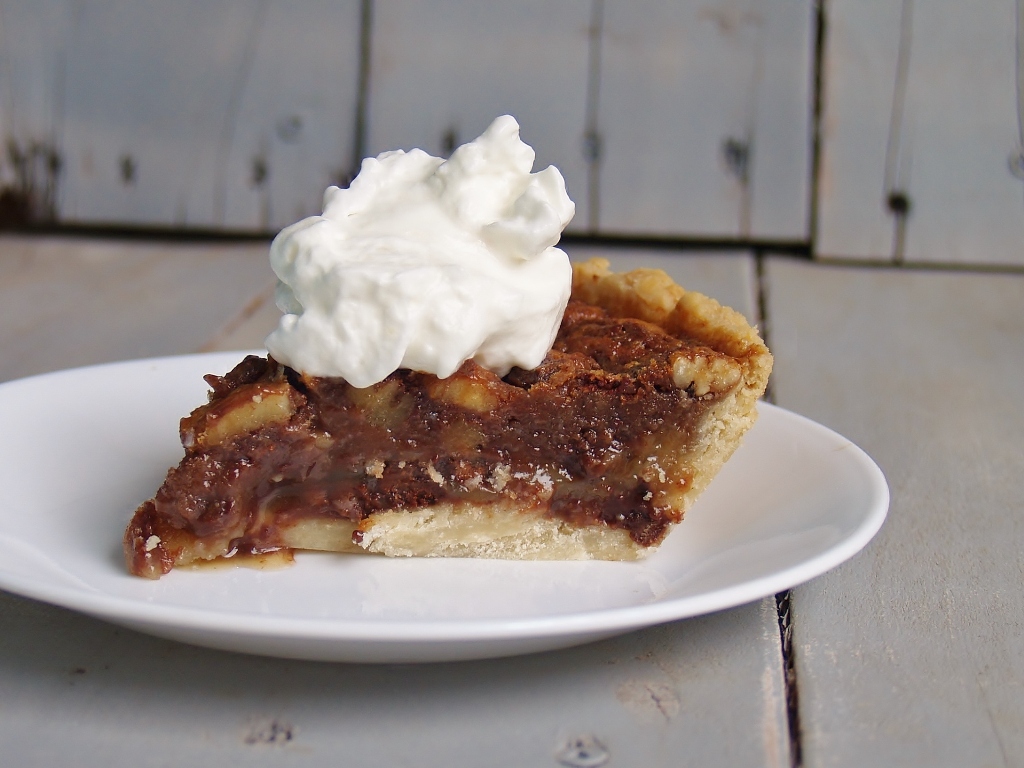 Please go visit all the other blogs listed below and then #Grabsomenuts!
Be sure to visit all the other Nutty Participants for Grab Some Nuts Day:
I am attending WEEKEND POTLUCK so come on over and have a sit!