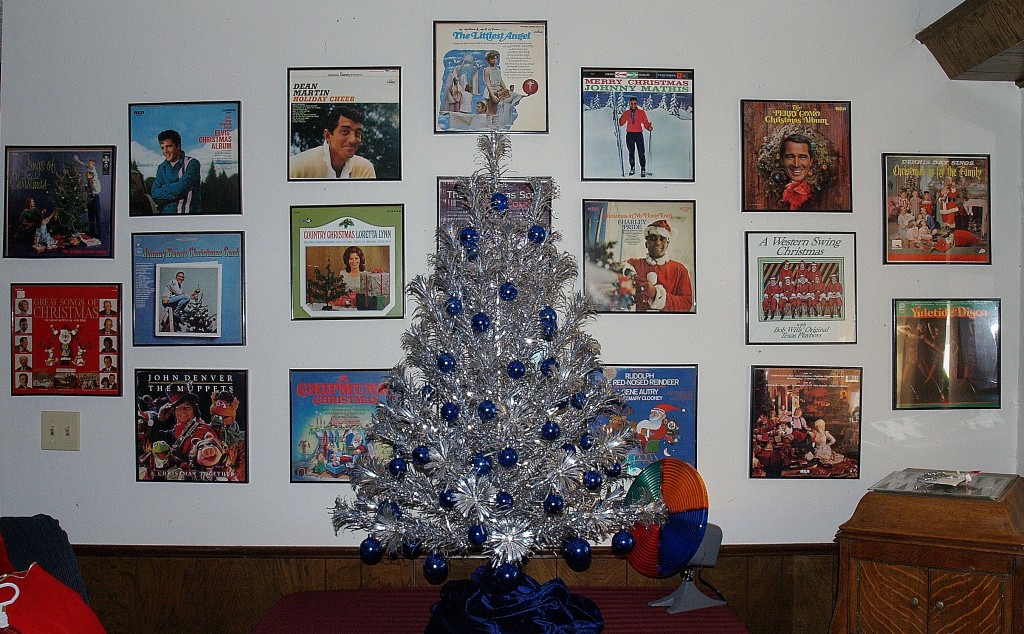 When I got home from work today, my husband had decorated the house for me – what you don't see is that behind that camera it looks like The Grapes of Wrath! Bless his heart, he got very messy while decorating. The only thing is that he could not find out stockings! So, we are using the boys' childhood stockings – see Donatello and Michelangelo plush stocking below. The vintage LPs are part of the way we decorate – I have Halloween themed LPs, Stevie Nicks/Fleetwood Mac, 50's crooners, 50's and 60's female covers, Rock and Roll, and Beatles – which we rotate every few months because there's nothing Mr. Picky Eater loves more than rearranging a room on each and every holiday because nothing says celebration like moving furniture. I found some beautiful blankest at https://www.laurelandwolf.com/ for every holiday celebration. We also have a green tree and a cream colored one. No live trees: too many of us are allergic. This particular tree was my grandparents' tree that Mother Kalamity bought for them when she was a senior in high school. I hope you enjoy the pictures!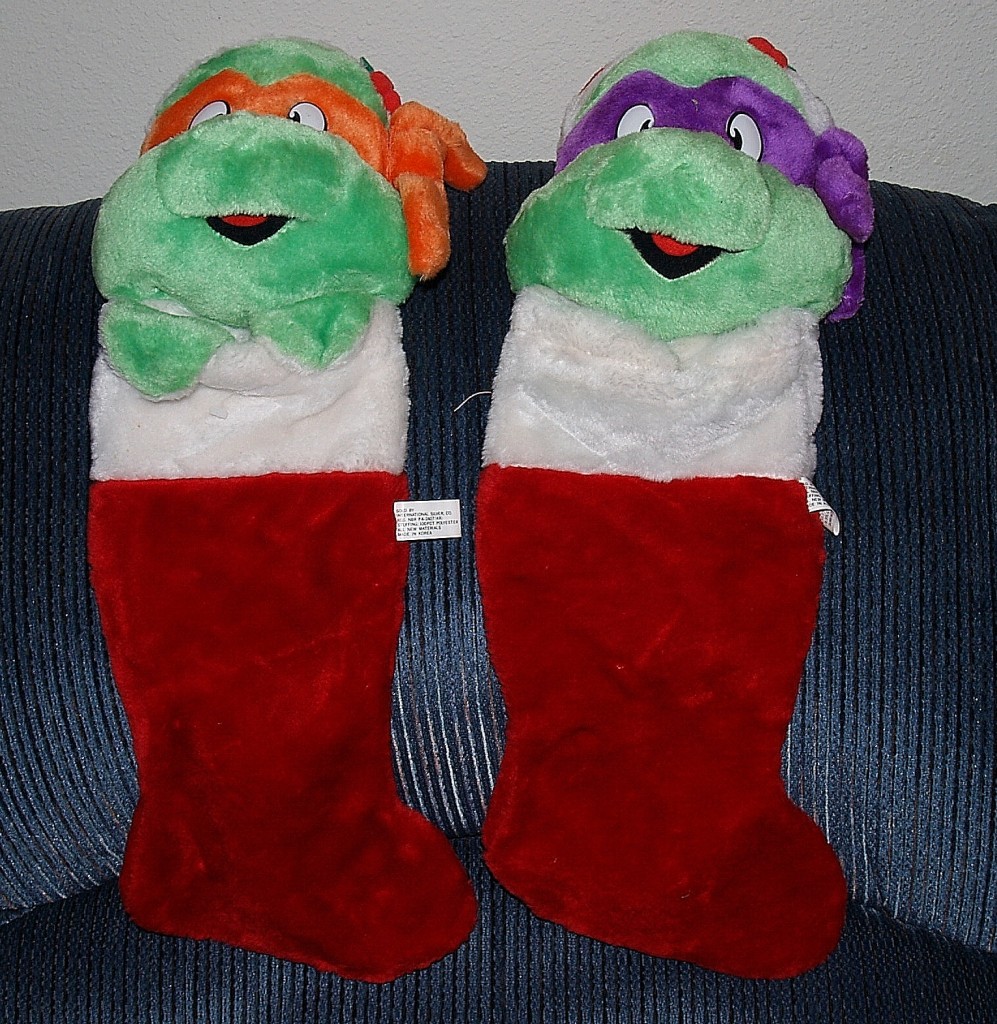 From my family to yours: Merry Christmas – this is Lawyer Boy, Mr. Picky Eater, Son-in-Law, and Top Girl (very pregnant) dressed in their best Cousin Eddie and his wife costumes – that I had made for them!! I wore my Shona Joy Dress that makes me feel so good and confident.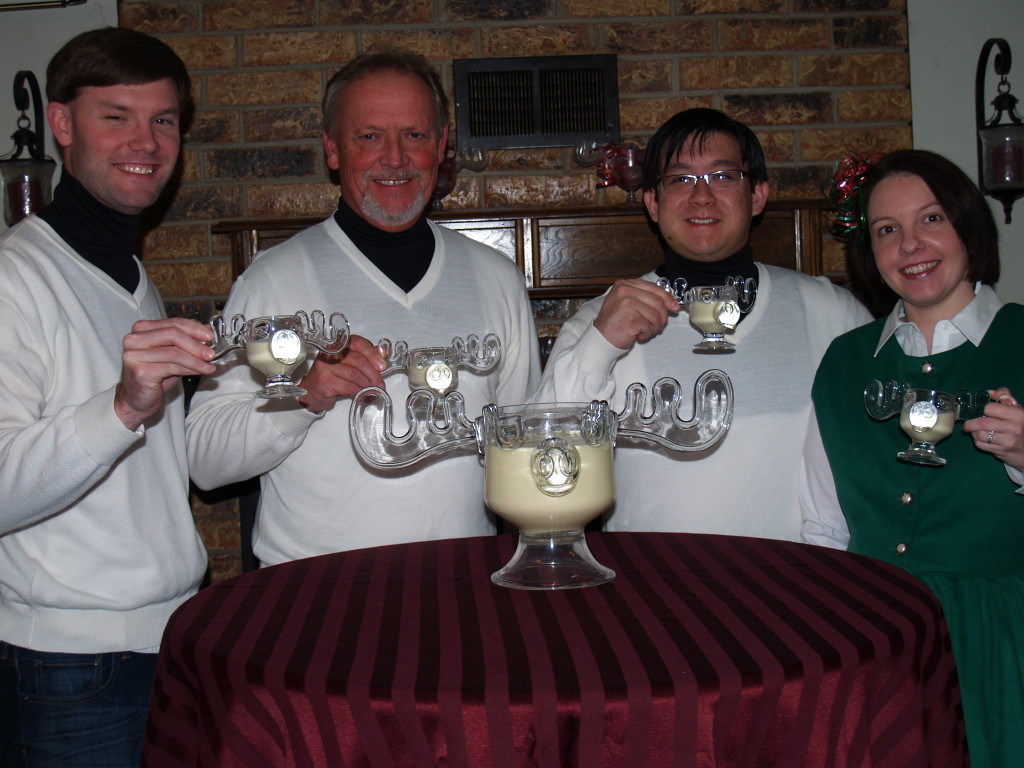 And even Max and Jack got into the dress up action! Merry Christmas from them too!