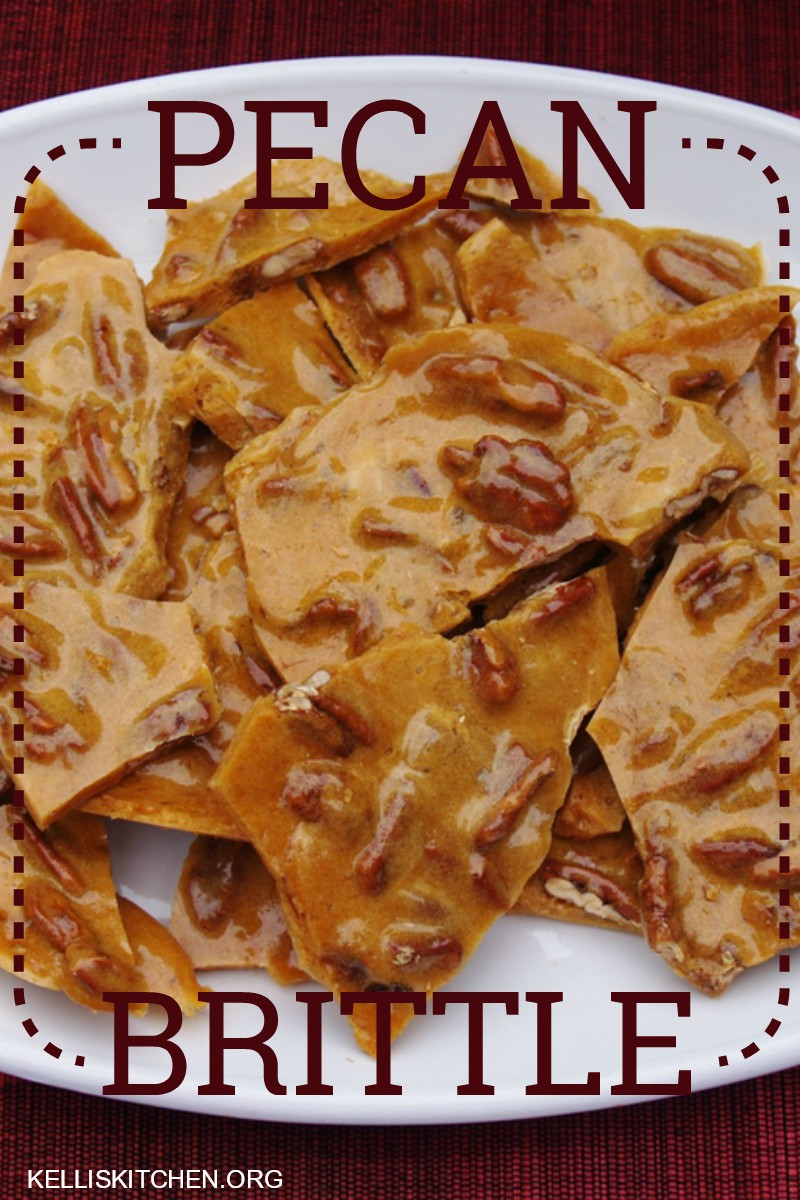 It's Blogger CLUE time again! This month I have been assigned to the Making Miracles blog whose owner, Rebekah, has led a most exciting life! Rebekah started her life as the middle child of a well-traveled family throughout the U.S. Eventually, in 1995, her family moved to Senegal so her parents could teach in an English speaking school on the coast. She spent 2 ½ years gaining outstanding cultural experiences while there. Like me, Rebekah had a child when she was a teenager – following her husband to Georgia where they have put down roots adding a daughter in 2013. During 2006 – 2012 Rebekah gave the gift of life to 3 families by acting as a surrogate, delivering four baby girls —-yep, one pregnancy was a set of twins! What a selfless act of kindness to those who desperately want children. I truly enjoyed getting to know her!

Our theme this morning is "Beat the Heat" so we were supposed to choose a recipe from our sister blog that was cold or did not use the stove. I found all the usual suspects and then looking WAY back to a December 2011 post, I found a recipe for Microwave Peanut Brittle. I have never really cooked with the microwave – mostly just heated up plates and made popcorn like most of us, but I was willing to try since I knew my mom LOVES brittle and if it worked, I could teach her to make it for her lady friends at Christmas. You should know that I had no faith that I could actually make this candy and was more than surprised when it came out perfectly and tasted incredibly good. It doesn't take much in the way of ingredients and in less than an hour, 30 minutes of which is setting up time, you can have fresh tender peanut brittle!
I used pecans because we have an abundance of them and the trees are very heavy with the nuts this year too and mom says they are easier on her teeth than peanuts. We took her the entire batch which she shared with her friends at game night and now they have put in orders for more – so I highly recommend you making some for you and yours.
Pecan Brittle
Ingredients:
1 ½ Cups Peanuts (or pecans toasted and roughly chopped)
1 Cup Sugar
½ Cup clear Karo syrup
1 teaspoon unsalted butter
1 teaspoon vanilla
1 teaspoon baking soda
One 9×13 Pyrex dish
One glass microwave safe bowl
Non-stick spray
Directions:
Spray the 9×13 dish, bowl, half-cup measuring cup, and all utensils with non stick spray – this makes clean up easier.
Put the cup of sugar and Karo syrup into bowl, mix well then put into microwave on high for 4 minutes. If you don't have a microwave at home yet, check out this TasteKitchenandtable Review For Microwaves In the Market.
Using hot pads take bowl out of microwave and stir in the peanuts or pecans well.
Put bowl back in microwave and cook on high for about 2 ½ to 3 minutes – don't let it burn!
Stir in the butter and vanilla.
Cook on high for 1 more minute.
Take it out and stir in the baking soda – now seriously this is where I thought I had messed up because it looked like one of those science fair project volcanoes had taken on a life of its own!
Spread the candy as far into the 9×13 pan as it will go – I used an off-set spatula sprayed with non-stick spray and it worked wonderfully well.
Wait 30 minutes then dump it out onto parchment paper and break it up a bit……it is heavenly when so fresh like that and it makes the house smell good too!
Please check out all the posts below because I know there will be some doozeys in there – I always enjoy it!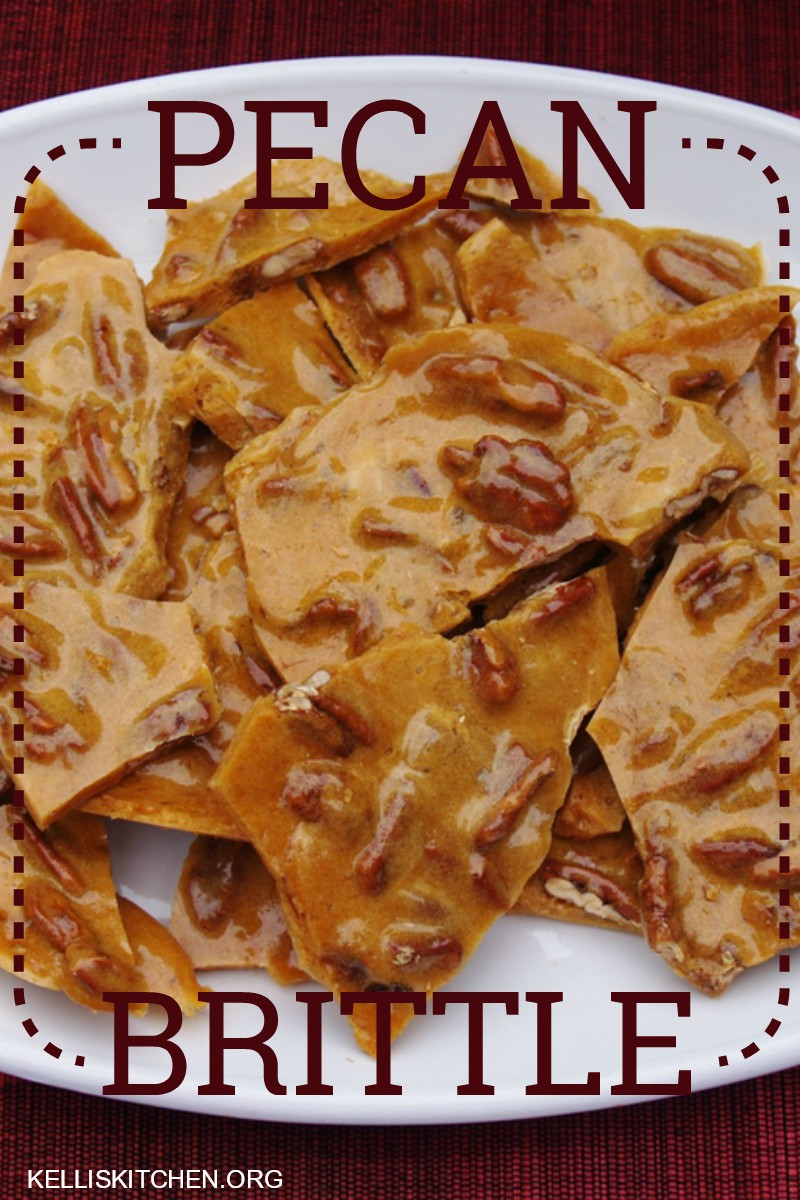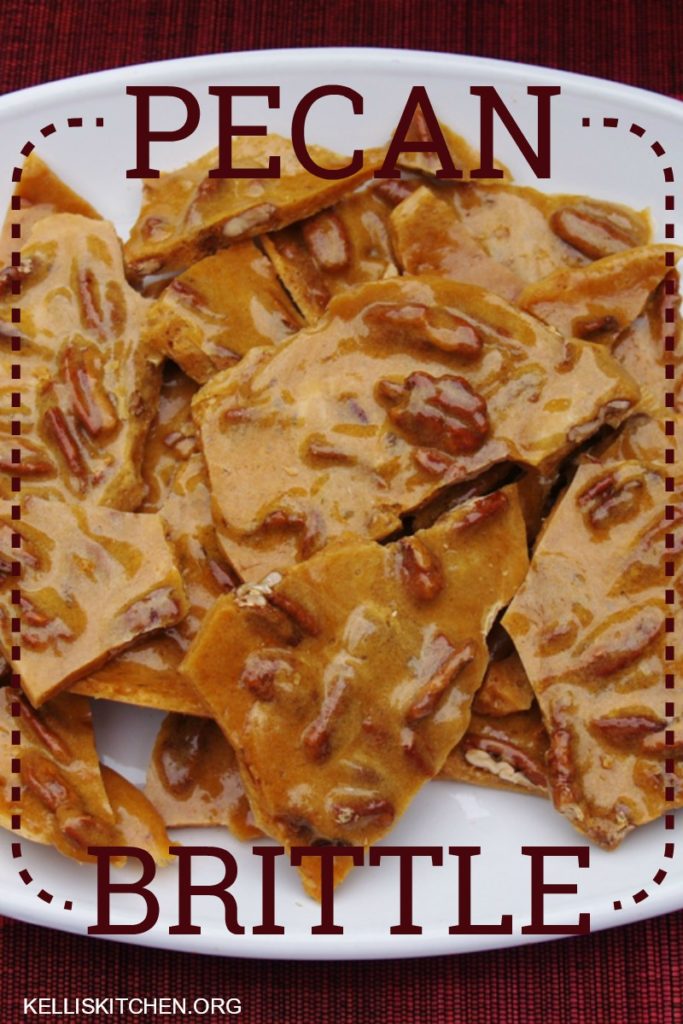 Find me at Weekend Potluck!