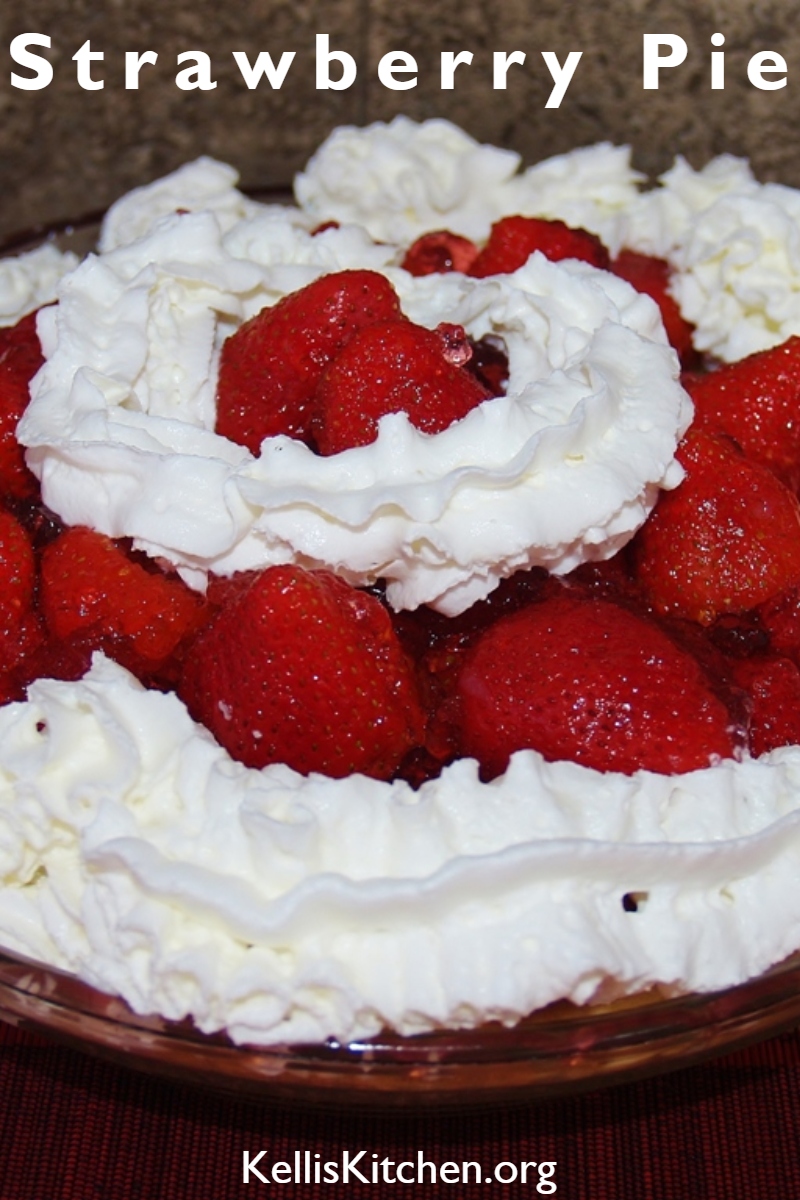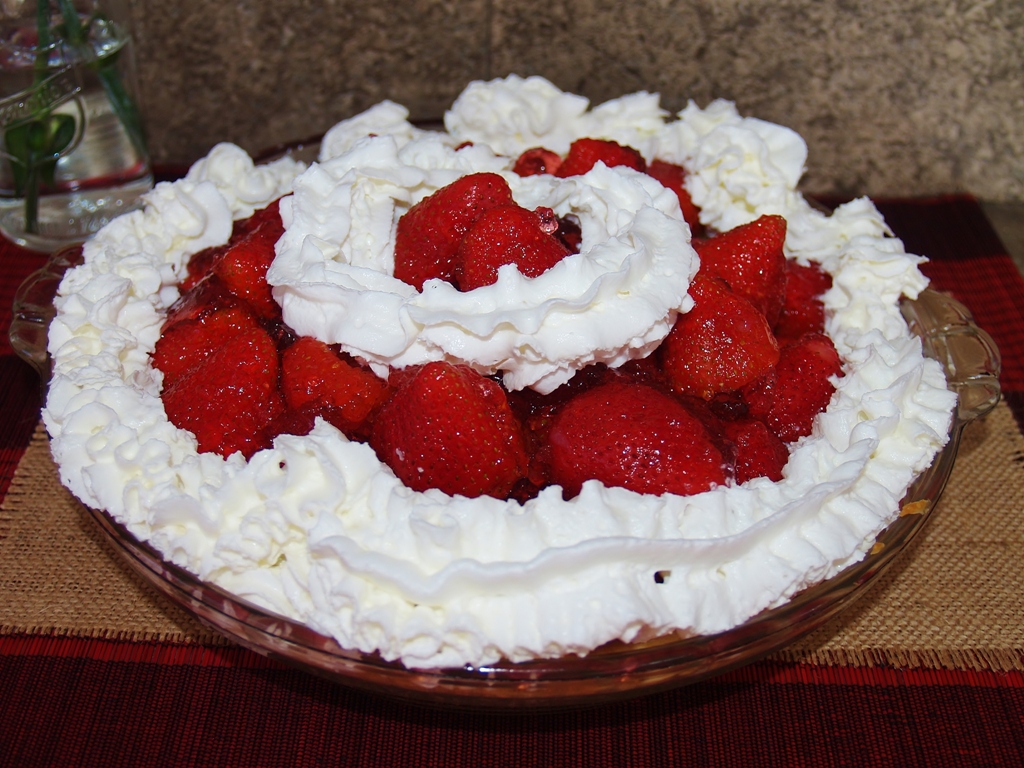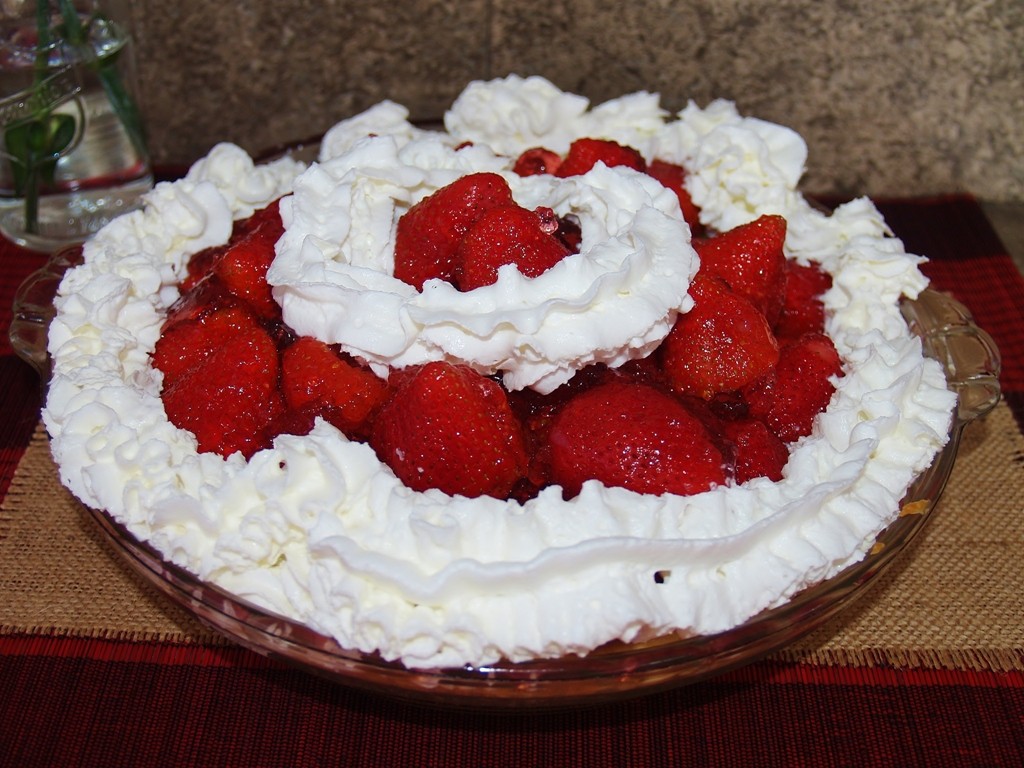 Do you remember visiting Shoney's as a kid? I know there are still some around the U.S. but not nearly the number there used to be. With the slimmed down number, comes upgrades and updated looks like this (used by permission of Shoney's).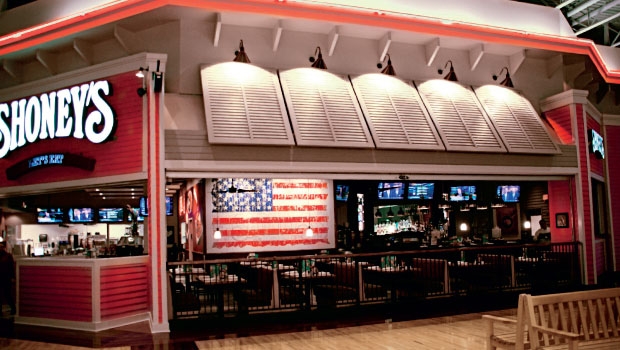 But nothing will change how excited I would get when we would drive up the "back way" to Tulsa, through Haskell to visit Nana and Jim-Pa, and as we hit the outskirts of T-Town, I could see the iconic Big Boy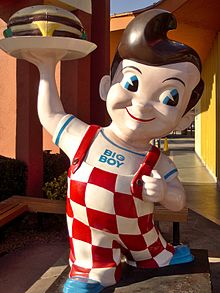 that foretold I would be among the chosen few in my neighborhood because Shoney's had a buffet and a buffet, to me, was like eating around the world in an hour….why, I could have a little spaghetti like I was in Italy, an enchilada from Mexico, 2 fried shrimp from the Ocean, a baked potato from Ireland, some of that broccoli and cauliflower salad with the really good dressing from some Southerner's mind and to top it off? Why strawberry pie of course! If I wanted, I could put chocolate syrup on top of the ever-so-cool Reddi-wip! Who, in their right mind, could resist all that? Not the 9-year-old me, that's for sure. Anticipating the Mount Rushmore of Strawberries encased in some kind of red sweet goo with beautiful ribbons of white Reddi-wip around the edge and mid-way up the mountain made me weak in the knees with joy!
Now for the pie – it's easy peasy and don't you just love how pretty it is!!
Ingredients:
1 Cup Sugar plus 4 Tablespoons more sugar
¾ Cup water
2 Tablespoons Cornstarch
2 lb Clam Shell of fresh strawberries, cleaned and hulled
1 flaky pie crust – premade or your own homemade, pre-baked scored with a fork
1 Can Reddi-whip
Chocolate Syrup (optional)
Directions:
Clean and hull the strawberries. If you don't want them big and whole, then you can chop them up, I like them whole. Then put the berries in a bowl and sprinkle the 4 Tablespoons of sugar over and around those berries then set aside for at least 30 minutes.
Put the water, sugar, and cornstarch in a medium sauce pan on medium hot stirring constantly until it all turns clear.
Take off the heat, put strawberries in a big bowl then pour liquid over top and gently fold.
Put it all in the pie crust and place in the fridge for at least 2 hours.
Right before serving, spray Reddi-whip around edge of pie and mid-way up.
String chocolate syrup over top if you want.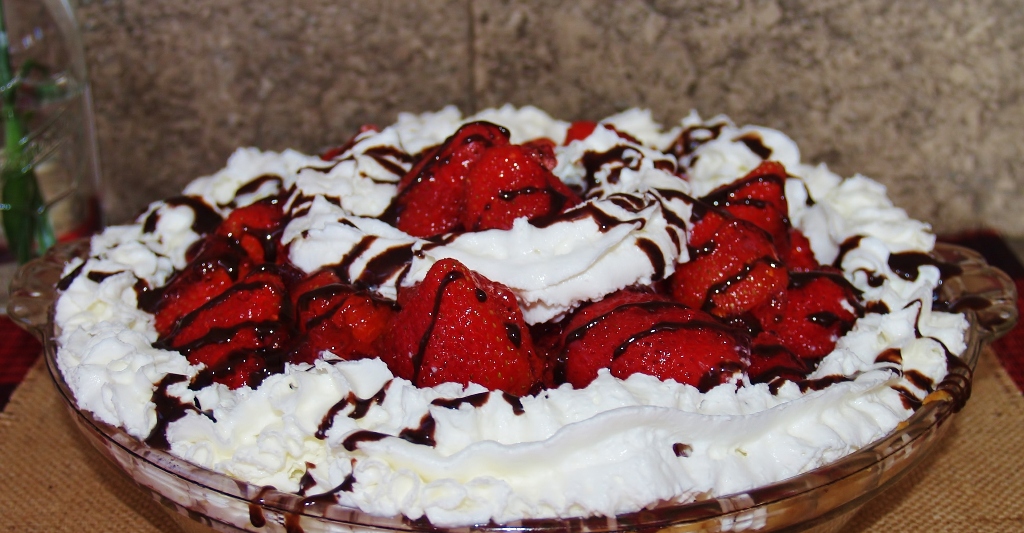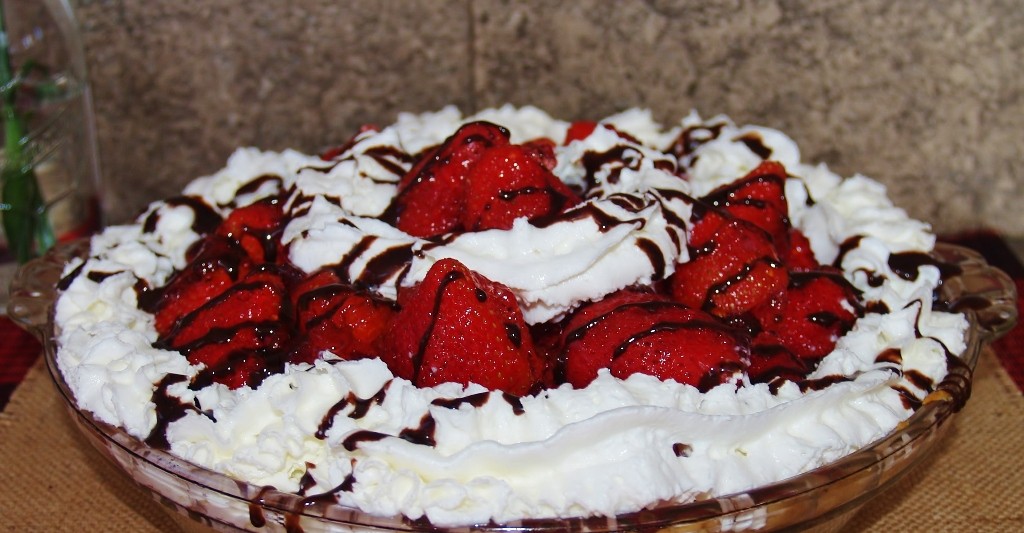 Serve and Enjoy like you have never enjoyed a pie before!
If you like Southern cooking and recipes or want to learn to cook southern or if you are stationed in some other country like Germany or Japan and your spouse is from Georgia with you being from Michigan – then this cookbook is for you!