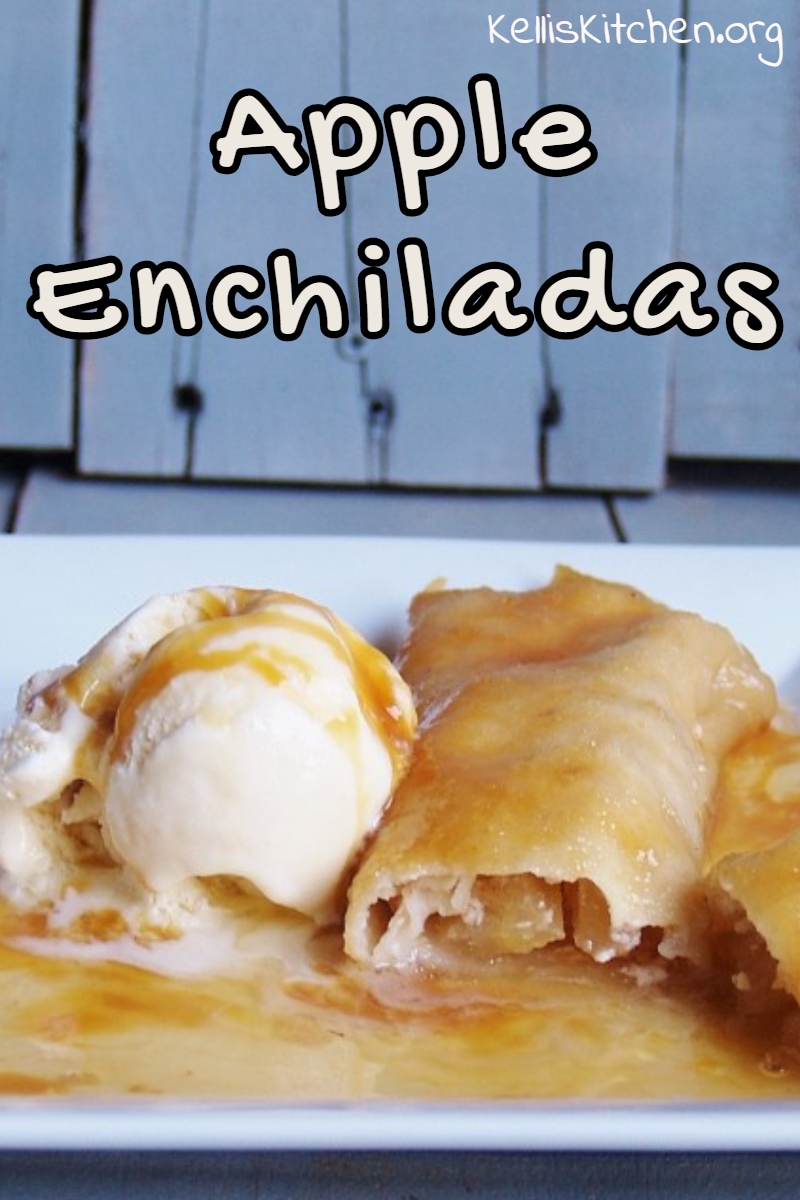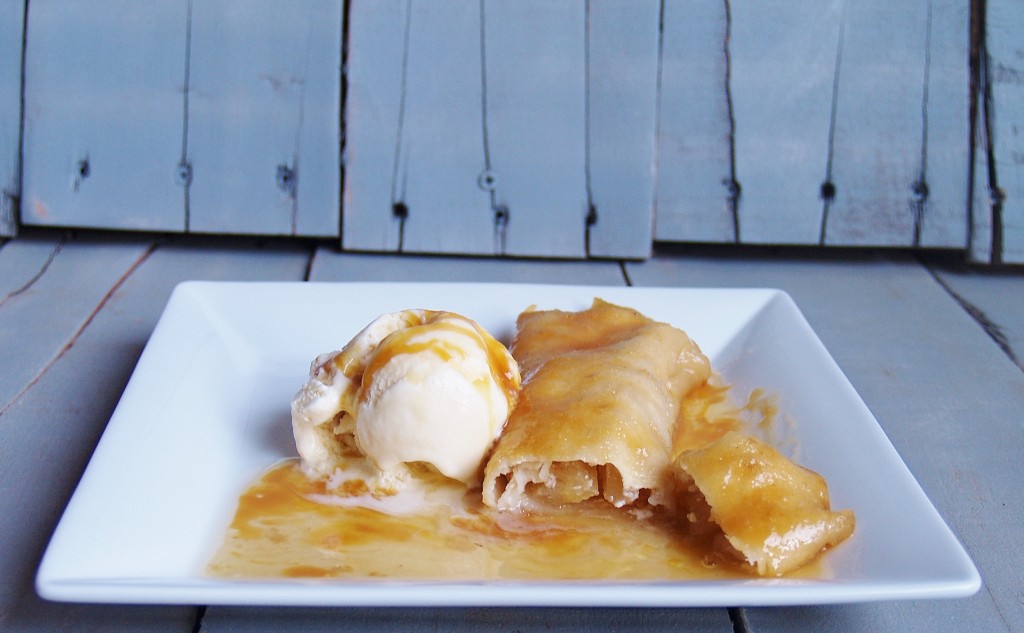 Today is Lawyer Boy's 27th Birthday. I met him when he was 16 and still in high school. I remember meeting him one Saturday afternoon and then the next week, I was in a Oklahoma State University Extension office and there his picture was in a green jacket. I asked the lady I was meeting with why there was such a big picture of him and that awful green jacket, what was that about?? She laughed a little and said he was the 4-H President for the entire state, he was from that county extension office and the whole town was proud of him! Then she told me that he was going to be a lawyer. I smiled and then blew it off. Who knew she was right? He lived with us most of his first year of law school. That boy sure was messy – but we got to know each other very well that year and I'm happy to say that there have been times in his life he has come to me instead of his mom or dad when he has needed advice.
He will be off celebrating with his lovely wife, Minnie Mouse tonight but I will give him a call sometime during the day to say happy birthday. It's not like when he was younger and we would all go out to celebrate – all the kids are grown now and celebrate with others these days. However, if he were to be home this birthday I would make him these! I know he would love them – and you will too!
Apple Enchiladas
Ingredients:
2 Apples, cored & peeled
2 sticks butter
½ Cup white sugar
½ Cup brown sugar
¼ block of cream cheese softened
1 Cup Sprite
3 Tablespoons cinnamon
8 flour tortillas
Directions:
Spread some cream cheese on a tortilla, being careful not to tear it
Lay on some apples
Sprinkle on some cinnamon
Roll it up like an enchilada and place in a 9×9 pan sprayed with non-stick spray.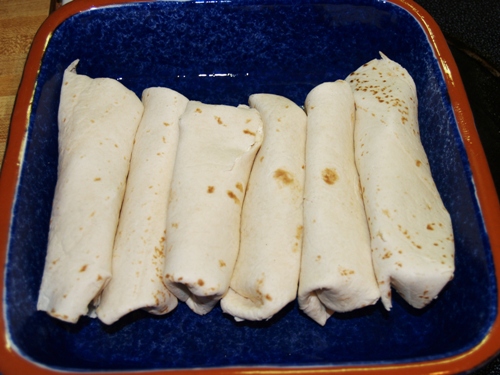 Pre-heat over to 350F
Put the butter, white sugar and brown sugar in a pan along with any leftover cinnamon and over medium heat, stir until melted then pour over enchiladas.
Then, carefully pour the Sprite around the sides only of the enchiladas – like this: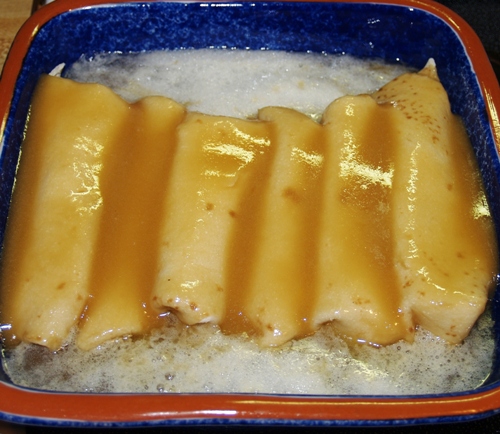 Place, uncovered, in over for 30-40 minutes.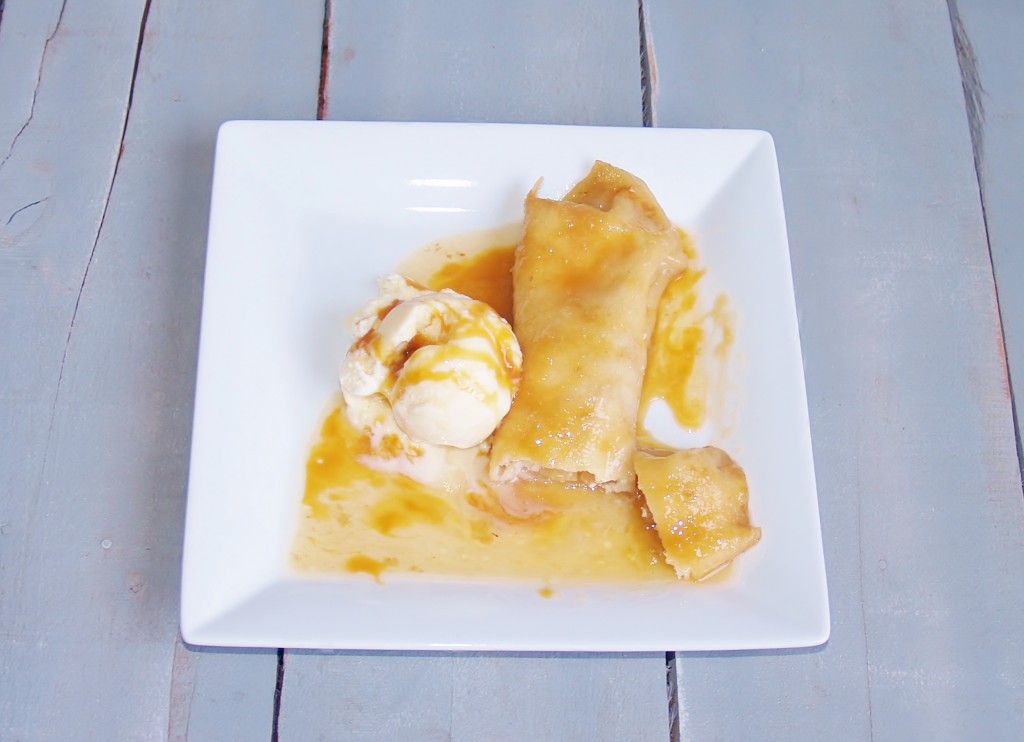 Remove from oven and allow cooling for a few minutes, and then place on a plate adding ice cream and a little caramel topping like I did! YUM!!!
Store covered in the fridge.
I am partying at Weekend Potluck this weekend!