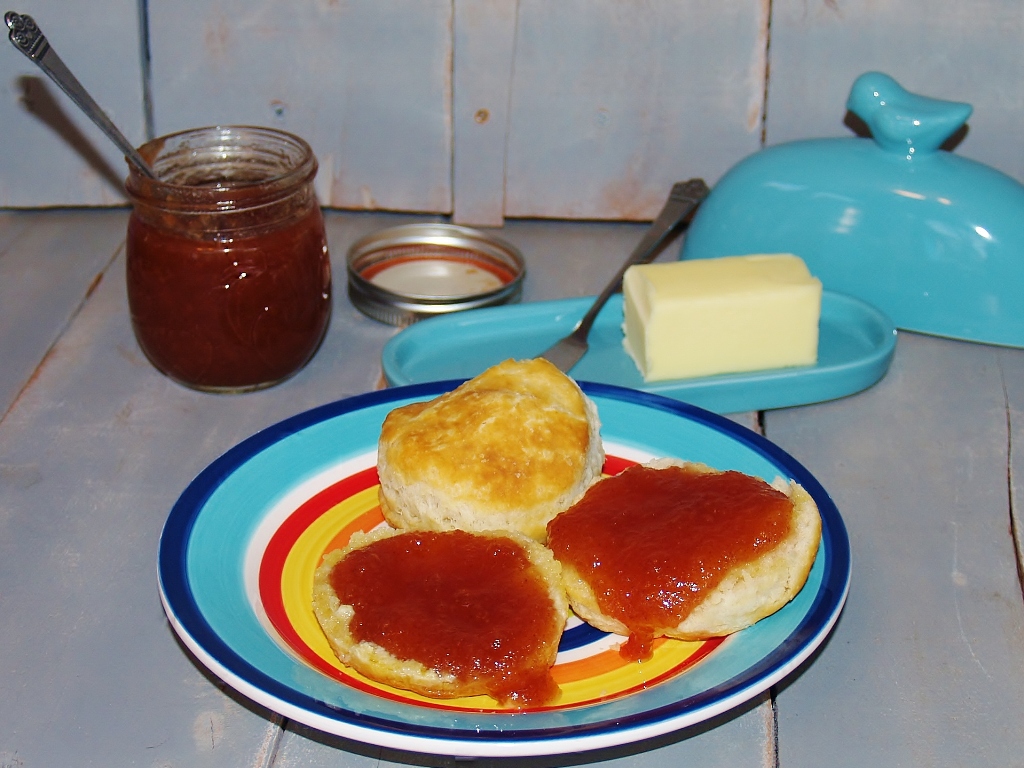 It's time for our Blogger C.L.U.E. Society monthly post. There were so many fabulous recipes on Eliot's Eats, it was hard to pick just one. You see, I found Eliot's Eats through a mutual friend; Chocolate Chip Uru from Go Bake Yourself. Funny how someone in Australia introduced fellow Okies! When I was given Eliot's Eats for the month of December and then told to find a recipe my grandmother would have made I had so many recipes running around in my head I got dizzy. I've been reading EE for several years (you should too!) so I know several recipes that my Nana would have made so I had to start narrowing it down a bit finally settling on a recipe Nana was famous for.
What I chose…
I chose Grandma's Apple Butter and I was skimming the recipe for anything different than I put into mine besides cinnamon, because Nana was very famous for her apple butter and it is Top Girl's favorite thing to put on biscuits but the recipe was lost when Nana passed away. No one thought to ask her for it! I've made it many times and it's always good – just apples, no cinnamon or nutmeg or any other spice – but it never quite tasted right and the texture was off just a little bit. Reading EE's grandma's recipe I saw an ingredient I would have never thought to put in, but now that it is done and I have eaten some, I know that is what it was missing all these years! So thanks my friend for helping me reclaim an old family favorite. I cut the recipe in half because I just had one bag of apples.
Serving ideas
I will be making pork ribs on the grill on the weekend if it doesn't rain and I am going to use this apple butter to baste the ribs with – won't that be delicious?!?! For breakfast or brunch serve this apple butter on hot biscuits with butter. That's Top Girl's favorite way to eat apple butter.
Apple Butter
8 Cups of apple pulp
½ Cup Vinegar (I used apple cider)
2 teaspoons cinnamon powder
4 Cups sugar
Directions:
Wash those apples well and cut them up – I core and slice them using one of those kitchen gadgets.
Throw in all the apples – even the core and leave the peels on and cover the bottom of pan with water.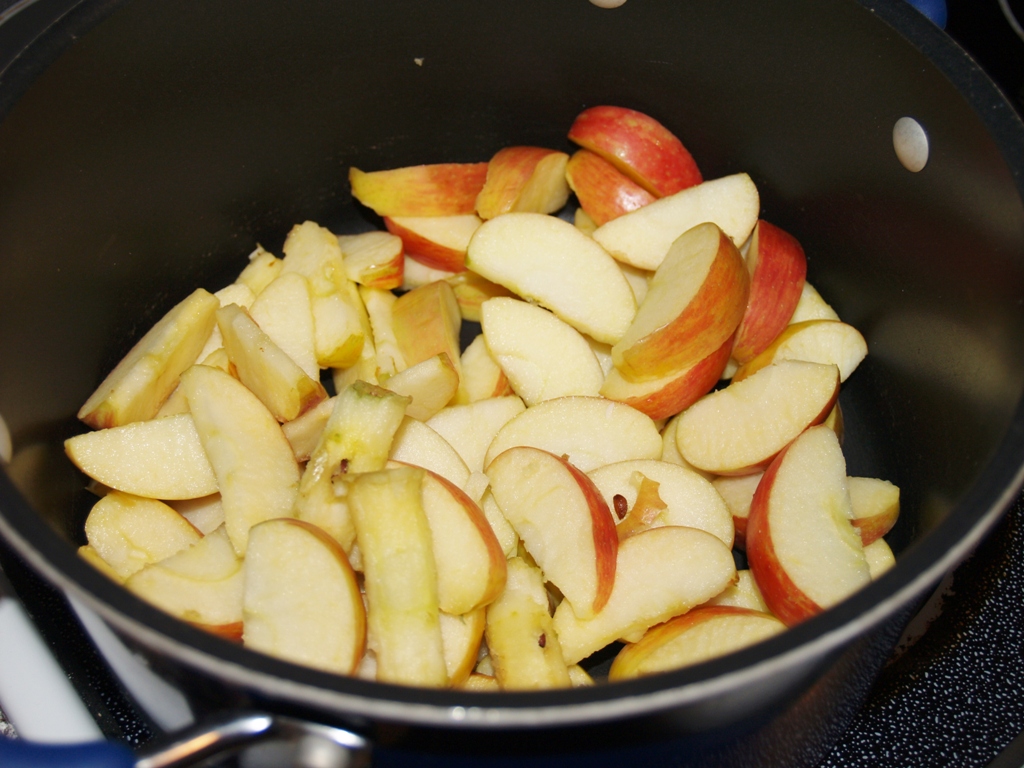 Simmer until the fruit is soft and mushy then push through a sieve or use a food mill or Chinois – that will take care of the peels, stems and seeds.
You will need 8 cups of pulp in a sauce pan and add all the rest of the ingredients.
Bring to a boil stirring constantly and then turn down to a low simmer.
Now's the time to sterilize your lids and jars – check out the really neat thing I used for my flats and screw on lids when I sterilize in the dishwasher: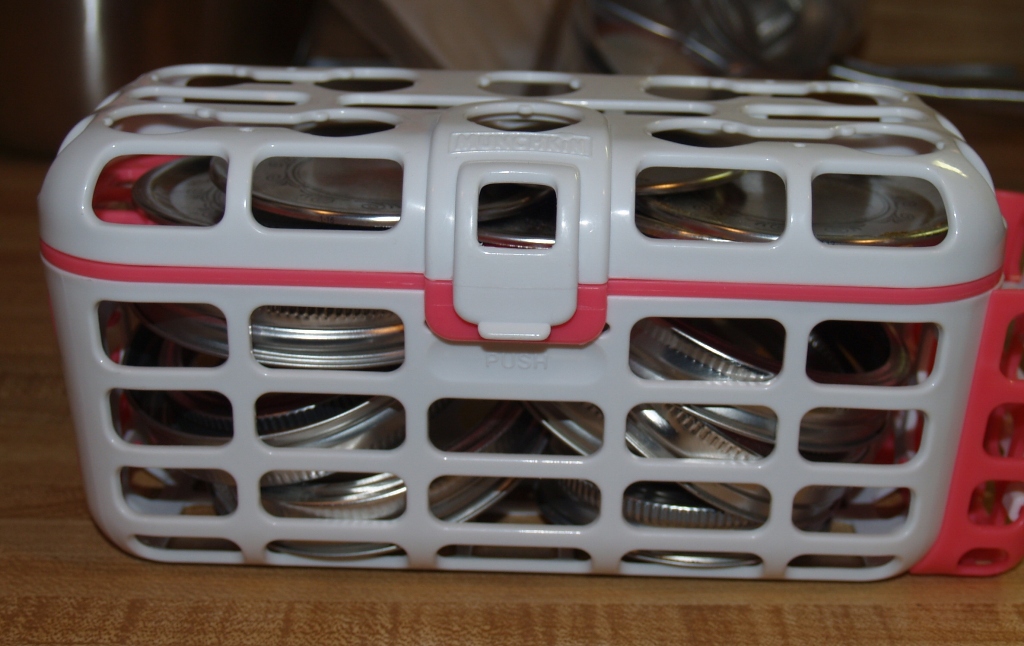 It should not be watery at all – that should have cooked out and it will be a smooth and thick.
Ladle into jars (I got 6 half pints) and then place in a water bath for 10 minutes.
Set the hot jars in a draft free place for 24 hours making sure the flat lids are sealed.
Blogger C.L.U.E Society
Check out all of the Blogger C.L.U.E Society posts to find all kinds of retro recipes today. Just click on the links below. Be sure to check our Eliot's Eats for some really great recipes too!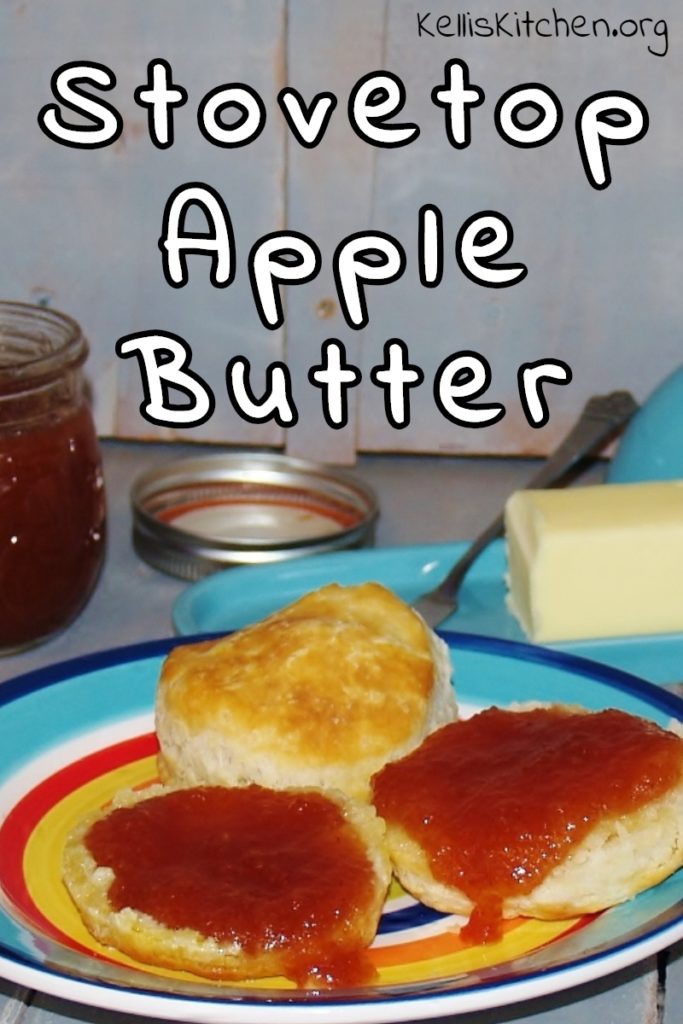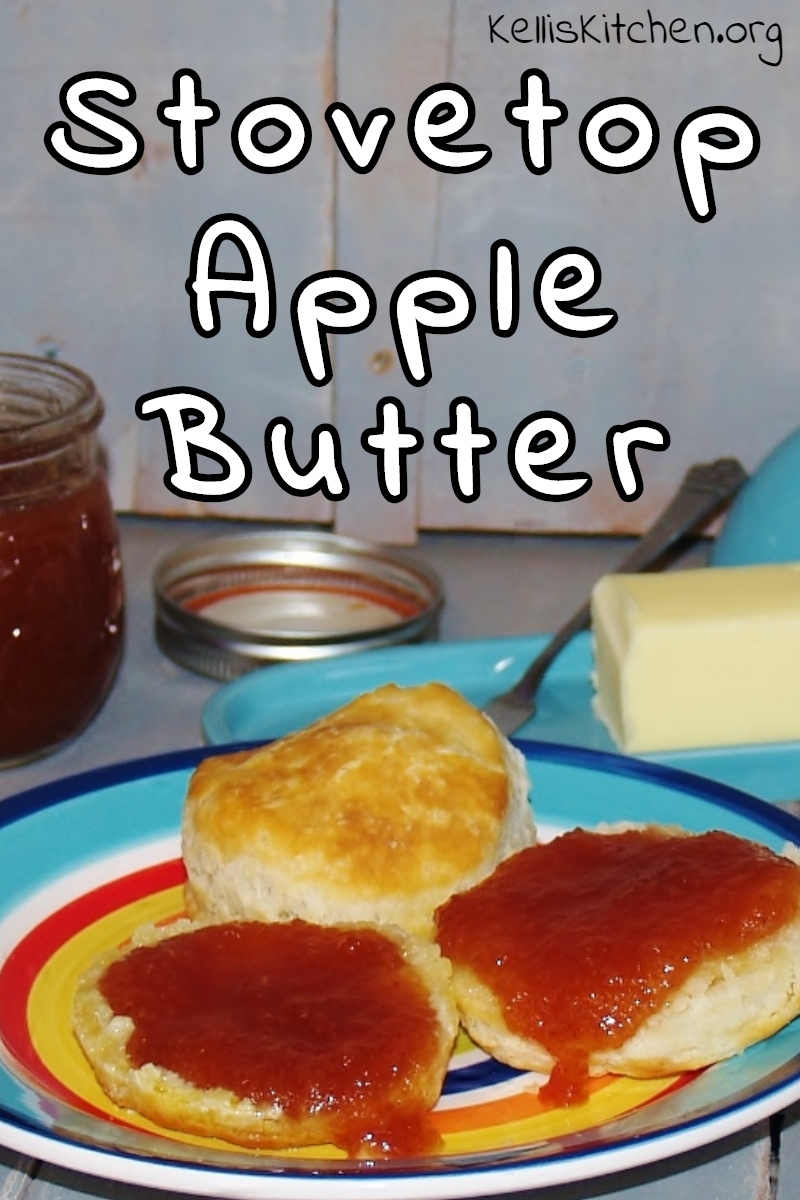 Editor's Note: This post was originally two recipes. It was separated into two recipe posts and you can find the Lotion Post Here.