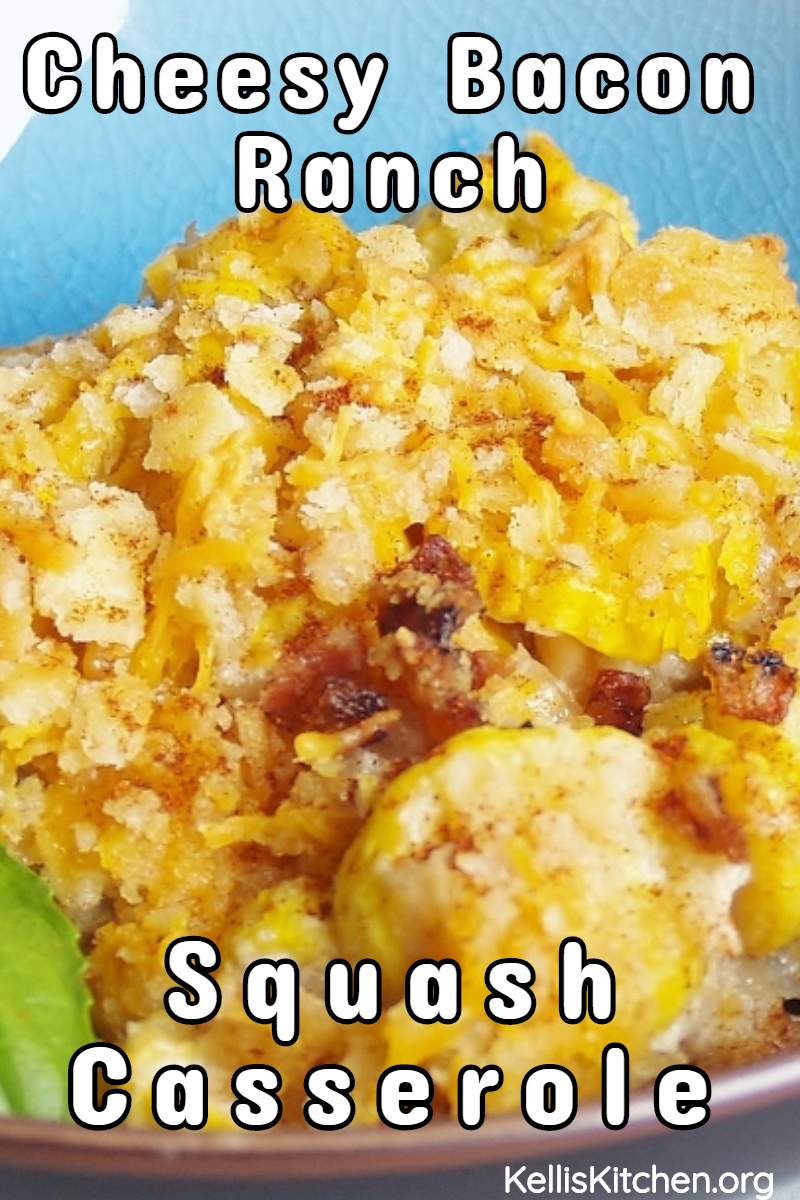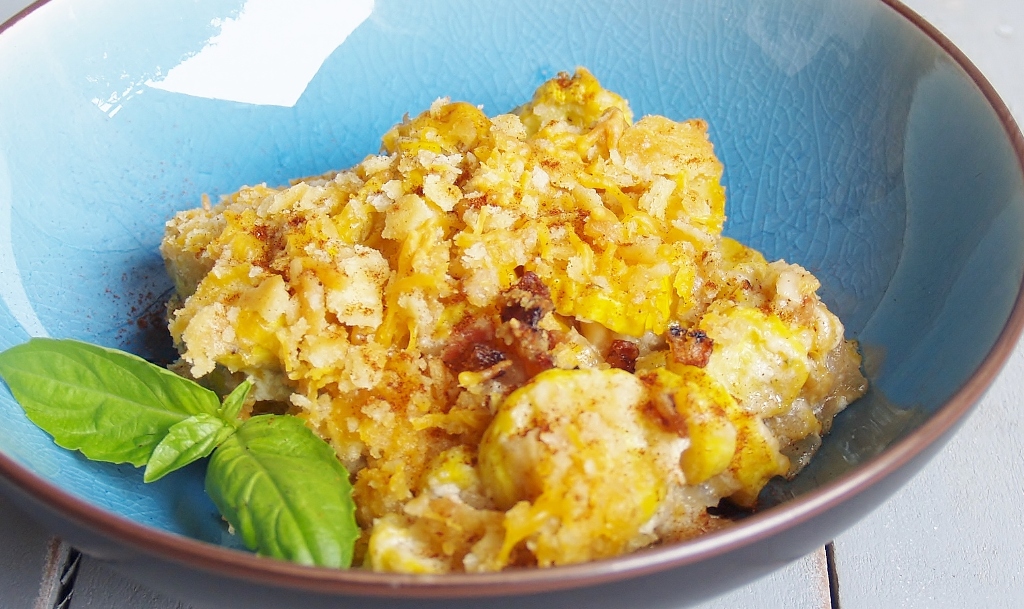 Welcome to the final day of August AND #baconmonth! This recipe is so tasty and good – yet so awful to photograph. There is so much yellow in it and I just cannot make it look any prettier than this. I suppose if I had made it with zucchini instead of yellow crooked-neck squash it would have been much more attractive to look at but I do not think it would be as delicious!
Cheesy Bacon Ranch Squash Casserole
Ingredients:
3 pounds yellow squash, washed and sliced
1 Cup of Bacon, fried crisp and crumbled
Vegetable Oil
3 Tablespoons butter or margarine
2 level Tablespoons dry Hidden Valley Ranch dressing mix
1 small onion, chopped finely
1 Cup cheese (your choice), shredded
¼ Cup Mayo
¼ Cup Sour Cream
1 sleeve buttery round crackers (I used Ritz brand crackers)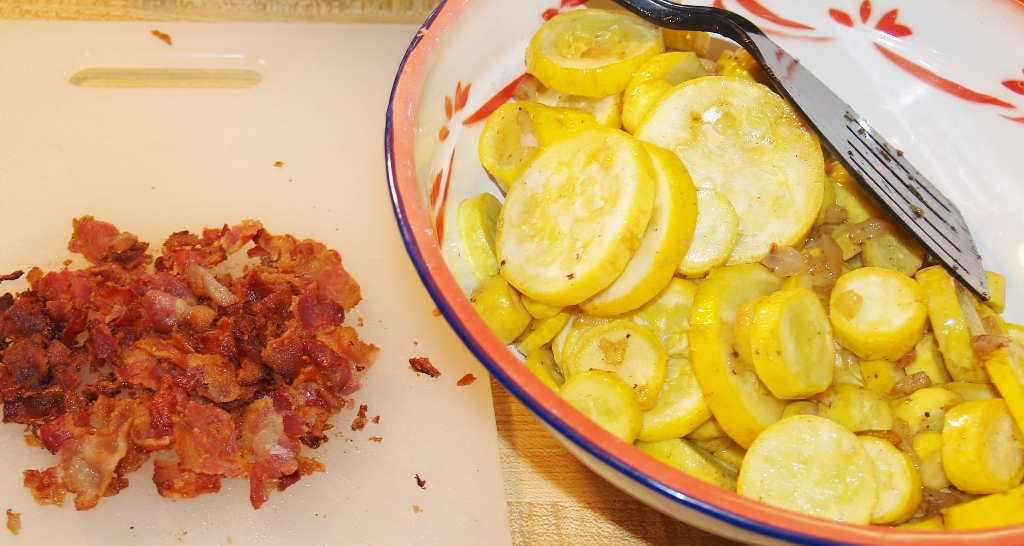 Directions: Pre-Heat oven to 350F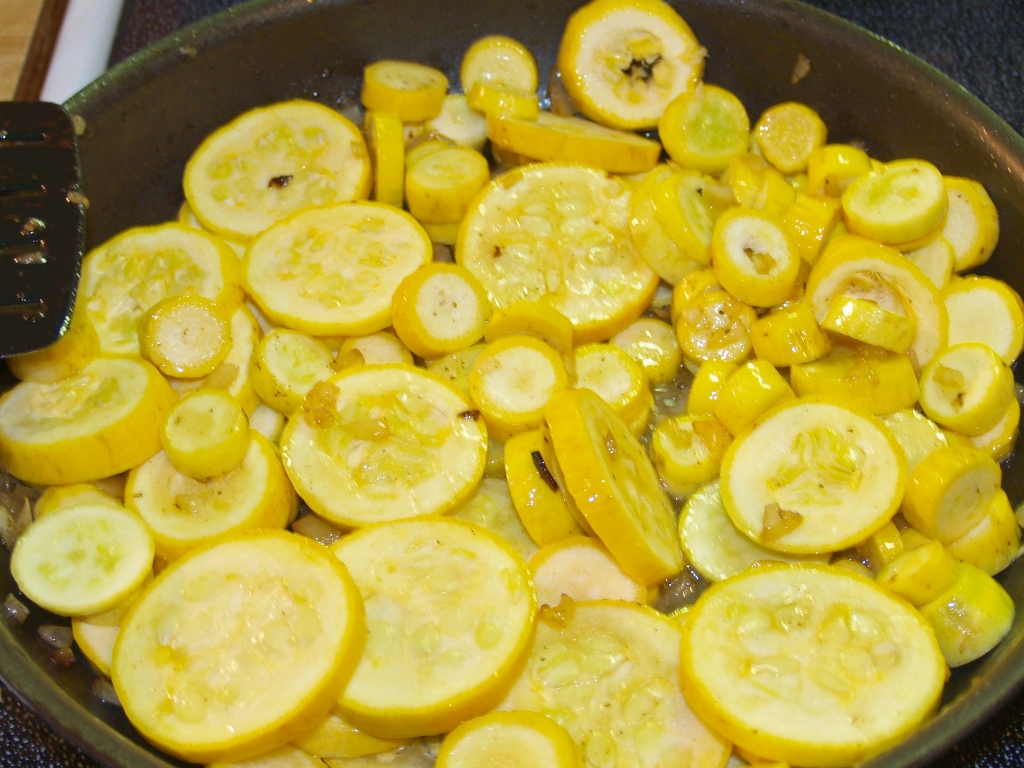 Sauté squash and onion until tender – about 15 minutes – then place into a paper towel lined strainer, pat dry. Mix all ingredients except crackers and butter/margarine with the squash and onion, placing into a buttered casserole dish. Crush crackers, cut butter or margarine into tiny squares or dollops. Spread crackers over top of casserole then randomly drop butter/margarine on top of that.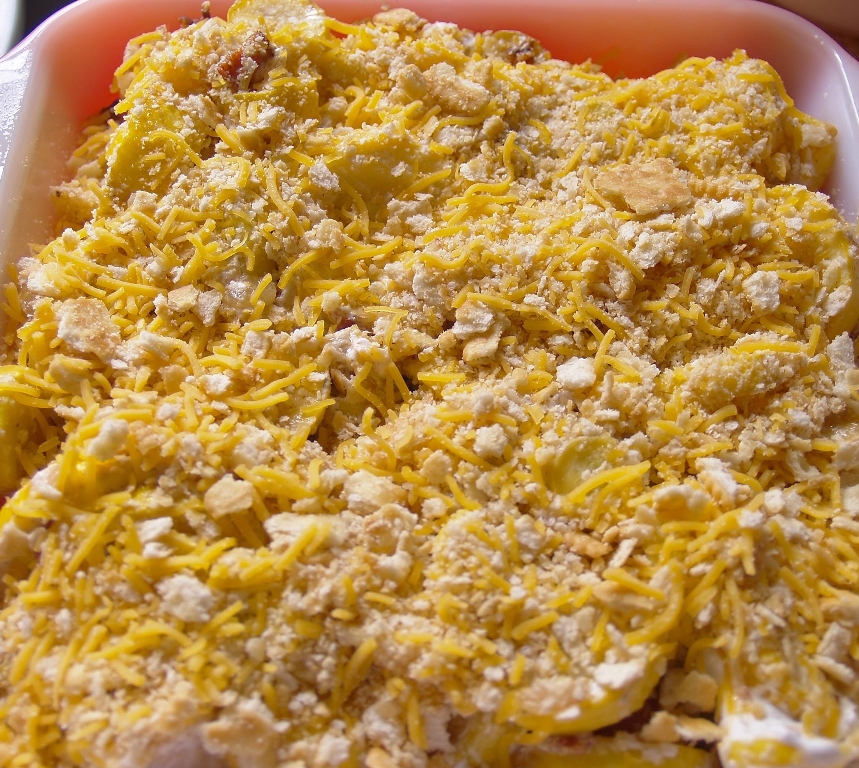 Bake for 35 to 40 minutes. Allow to sit for about 20 minutes after bringing out of oven then serve!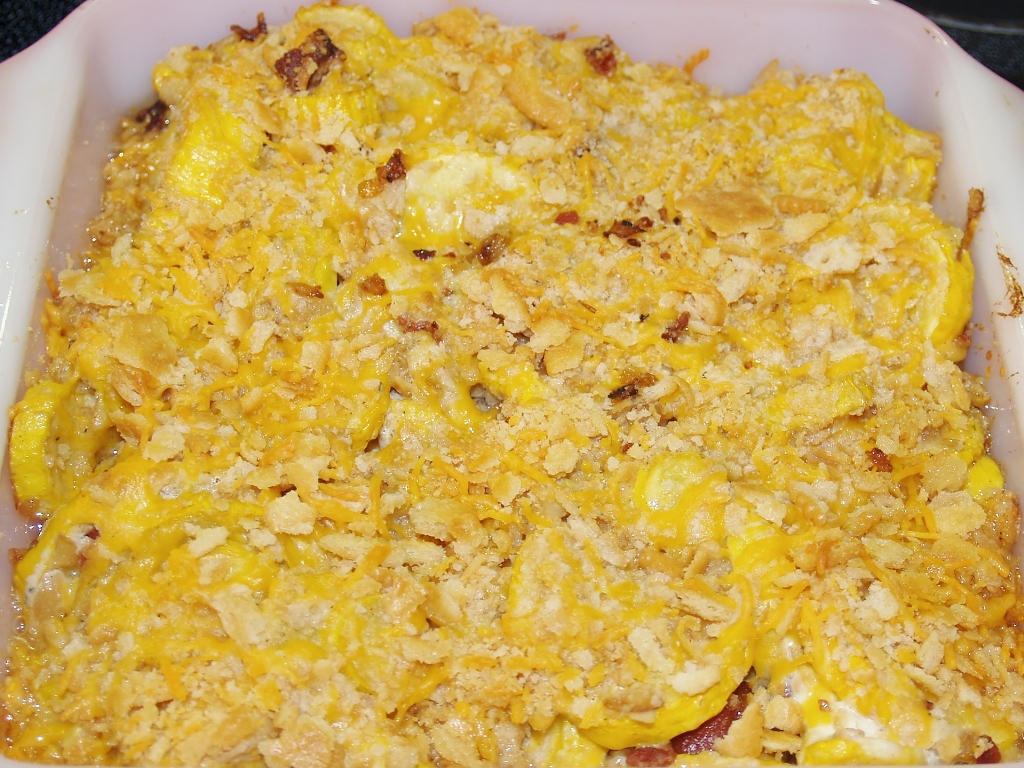 It may not be the prettiest girl at the ball but everybody wants to dance with her!  Boy, that's an old Southern Saying, isn't it?