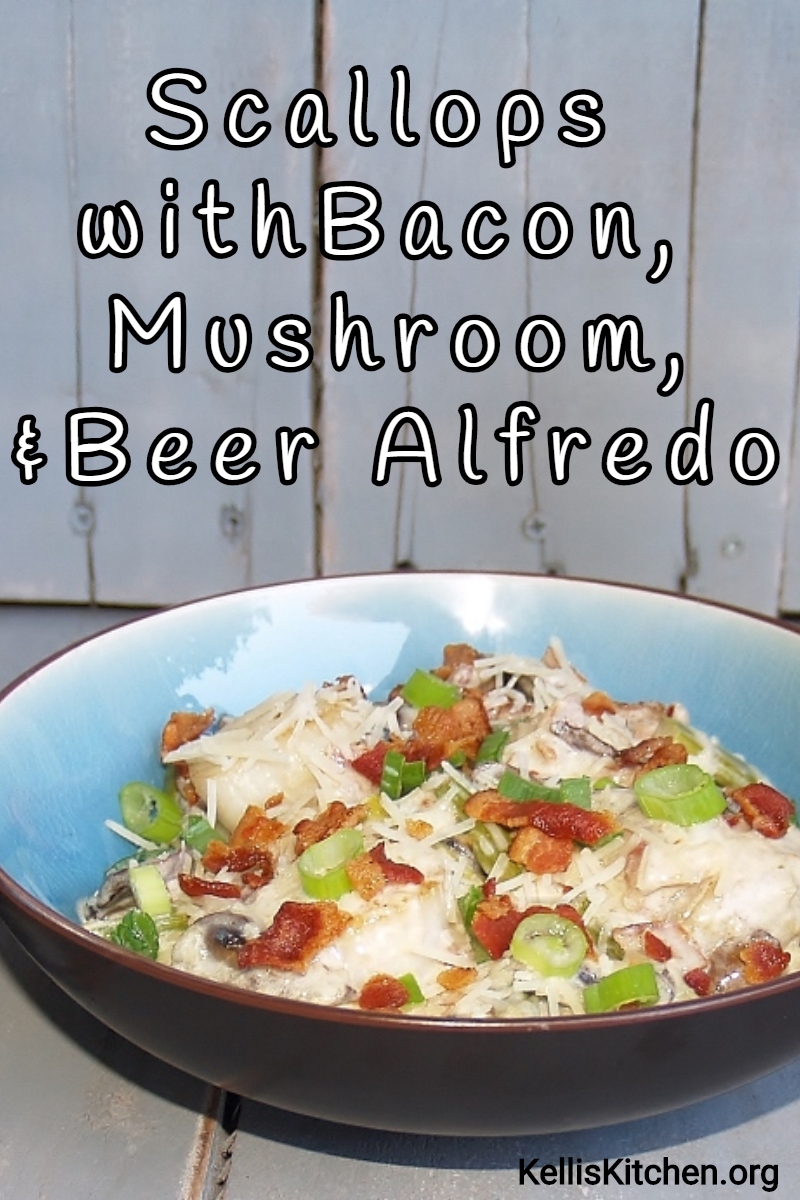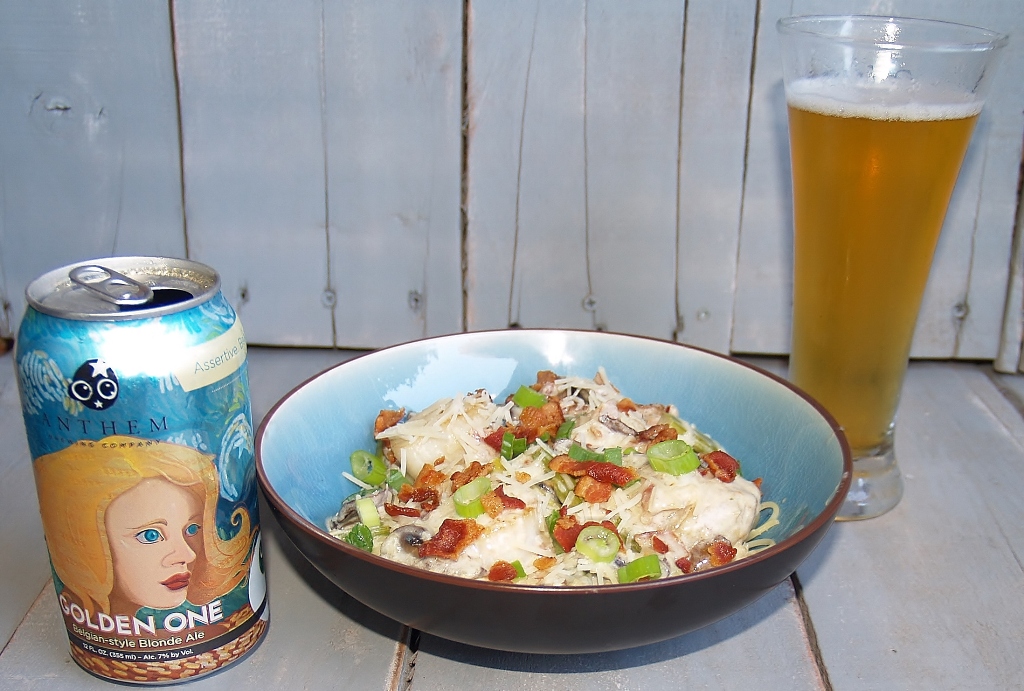 Now let's talk about Bacon and Beer and Mushrooms and even a little asparagus!
Here's what you will need: 1 bunch of asparagus, roasted with salt, pepper, olive oil and a little parm (425F for 12 minutes)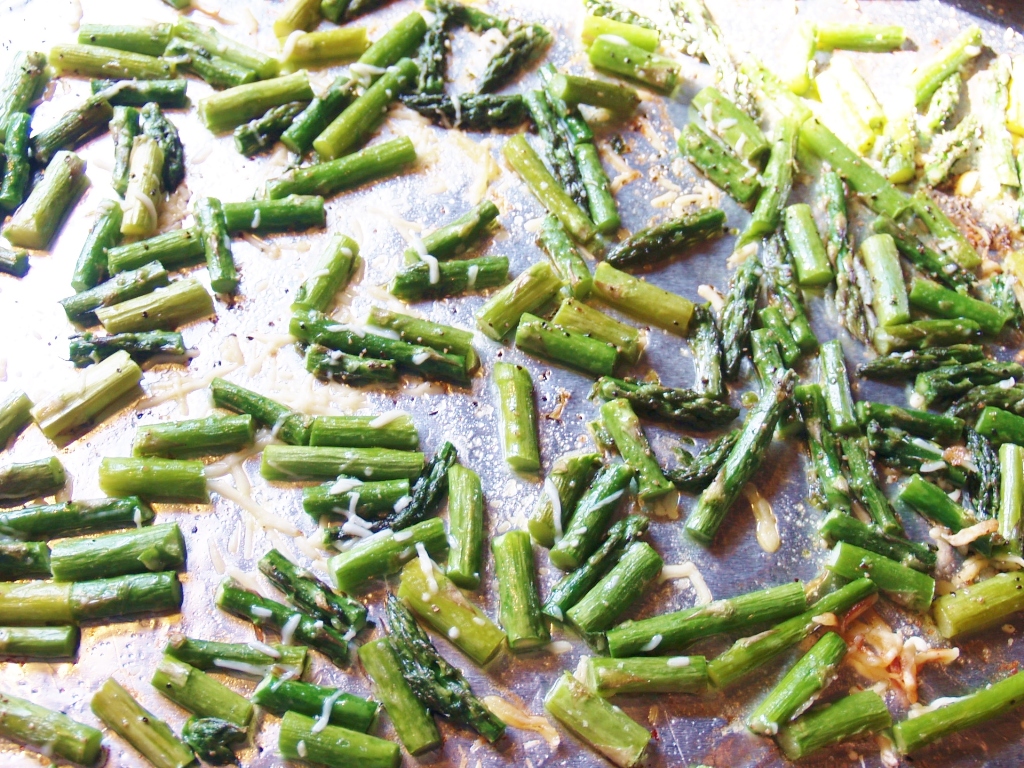 Bacon Mushroom & Beer Alfredo
1 Cups of Mushrooms, sautéed in olive oil
1 can of beer (I used Anthem's Golden One brewed by a friend's son)
2 Cups heavy cream
1 stick of butter
6 cloves garlic peeled and finely chopped
2 Cups freshly grated Parmesan
1 Pound thinly sliced bacon, fried crisp and roughly chopped
Pasta, whatever kind you want – I used Angle Hair
1 bag of scallops – I used giant sea scallops and the bag had about 15.
Directions: Roast the Asparagus, sauté the mushrooms, and fry the bacon all at once (in different pans of course) and set aside.
Pour out all the bacon grease out of the pan but using that pan, pour in the can of beer and put in the garlic.
Let it simmer on medium heat for about 5 minutes.
Add cream and allow to simmer another 5 minutes.
Then put in the butter and Parmesan stirring well.
Finally add the bacon asparagus and mushrooms.
Once the pasta is cooked and drained, put the scallops in a little olive oil cooking about 3 minutes on each side – don't let them overcook!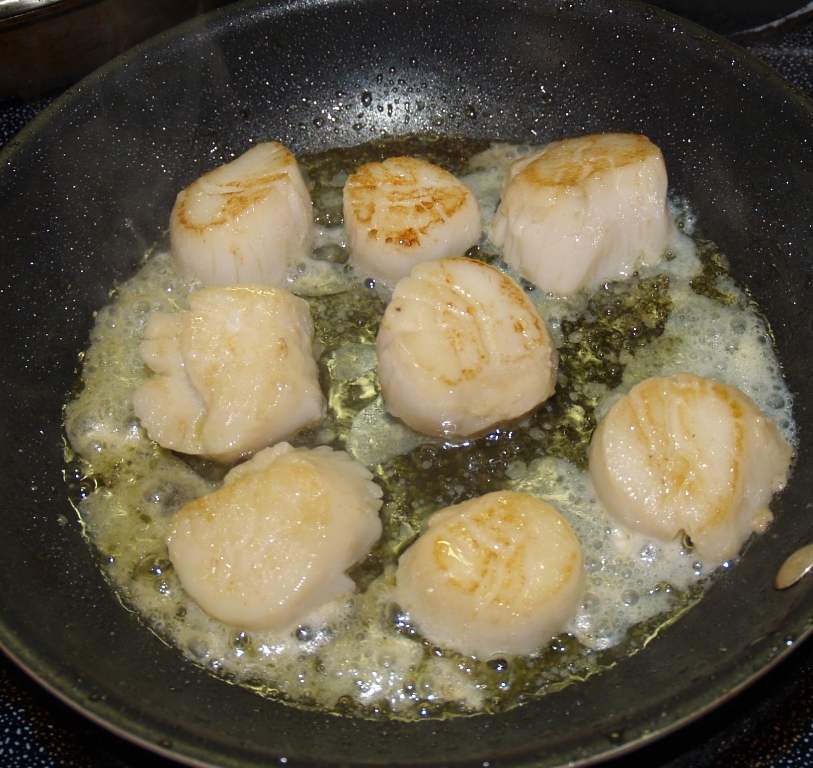 Plate pasta noodles, then a few scallops and finally use a ladle to drizzle the Alfredo sauce on top.
Sprinkle extra Parmesan and green onion on top for more color.