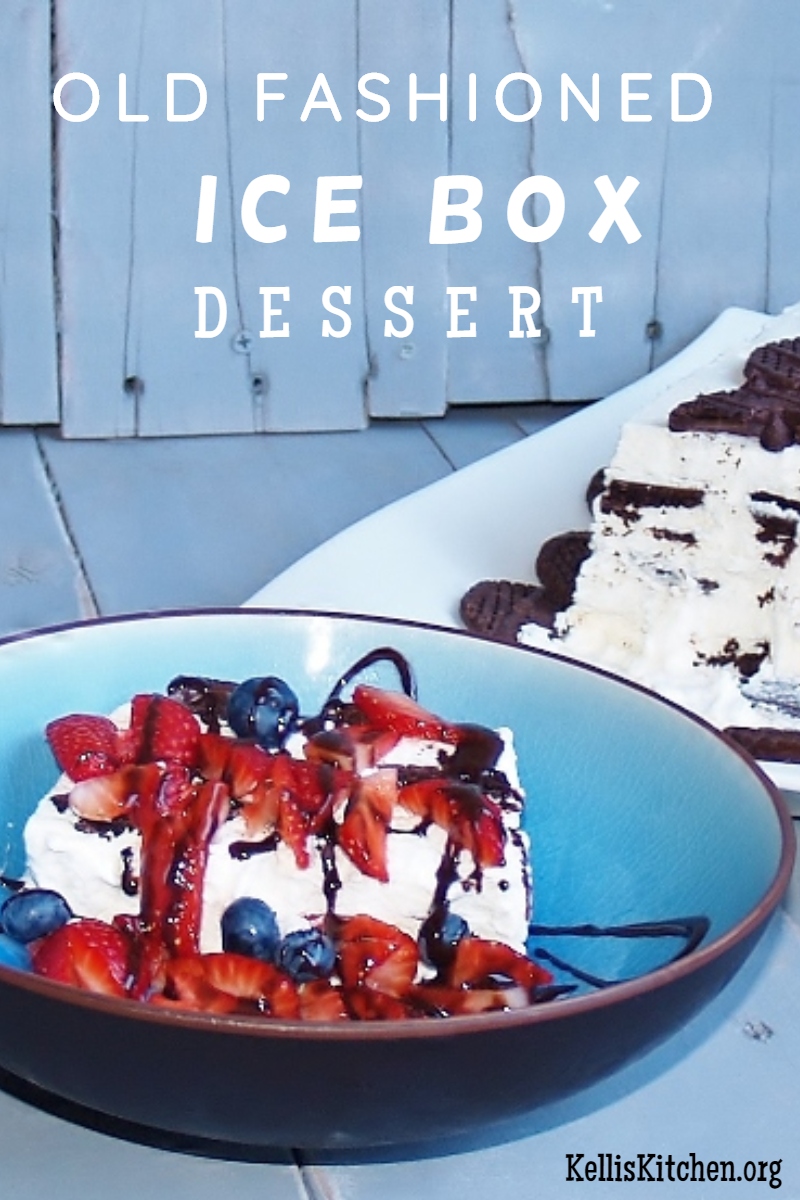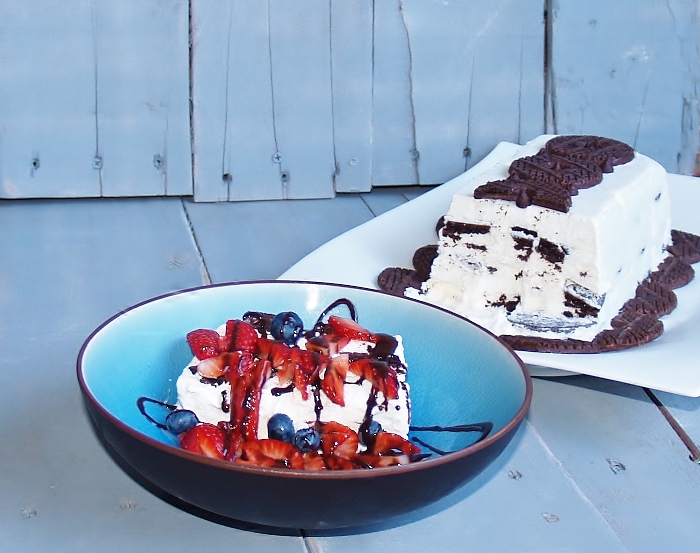 This may be the easiest dessert you ever make! No baking or cooking of any kind and the only equipment you will need is a mixer (stand or hand) and you are set. First, I would like to tell you about a little excitement in my life. I am thrilled to tell you that Monday morning I am the very first Featured Foodie for the website called Fave Southern Recipes. I have been contributing to that website for some time now, since the editor asked me if I would give her permission to use my pictures. I checked out the site to make sure there was a link back to my site for the recipe and since there was, I was happy to allow them to do it. I am certainly glad that I did too, because I have earned many new friends who follow my blog now because of Fave Southern Recipes. If you are a fan of recipes from the south, like many of mine, then go check them out! If you are here today because you saw me as the featured foodie: Welcome! I hope you come and stay a good long time with the rest of us.
Now let me show you how to make this easy recipe. Most of the ingredients are optional and may be substituted for anything that suits your tastes. Some people call this Ice Box Cake and others call it something else – whatever it is, it is scrumptious! Visit butterwickcakes.com for an extensive range of vegan macarons.
Old Fashioned Ice Box Dessert
The main ingredients are:
1 Quart Whipping Cream
2 Packages of Keebler Dark Chocolate Fudge Stripe Cookies (you can use any kind you want)
1 Package Heath Toffee Bits (if you don't like Heath bars, then choose another or leave them out)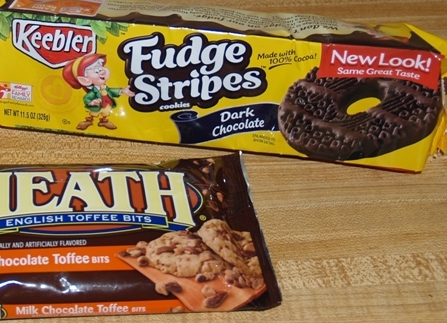 6 Tablespoons powdered sugar
3 teaspoons vanilla (you could use a vanilla bean instead or some other flavoring if you like)
That's it!
Directions:
About 30 minutes before you are going to do most of the work for this recipe, put a mixing bowl and the beaters for the mixer into the fridge or freezer so they will be very cold.
Put 3 Cups of the whipping cream, powdered sugar, and vanilla into the cold bowl and whip until stiff peaks form.
In a loaf pan like the one below, put plastic wrap into the loaf pan long enough to properly cover the top of the dish from both sides.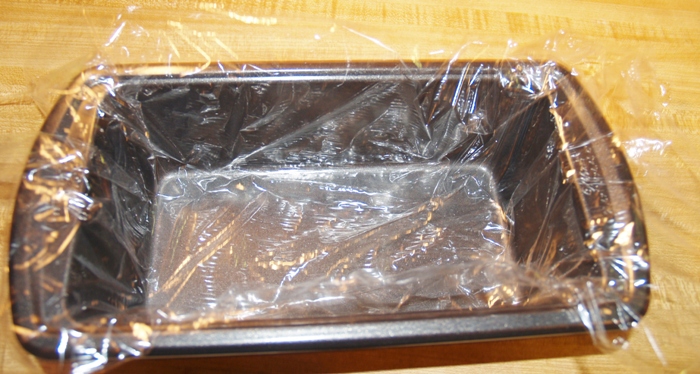 Put some of the whipping cream into the bottom.
Cut some of the cookies in half like this: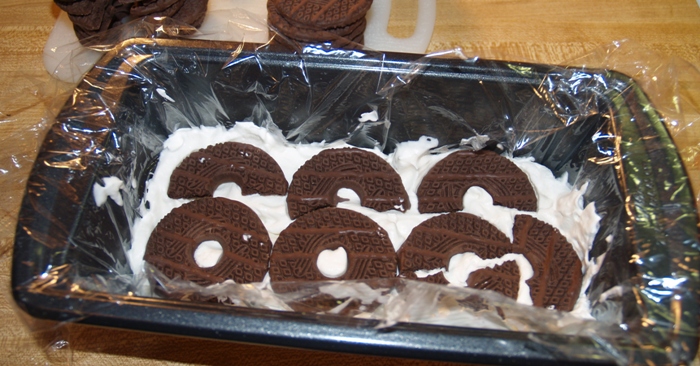 Then place some on top of the cream.
Another layer of the cream and sprinkle toffee bits one.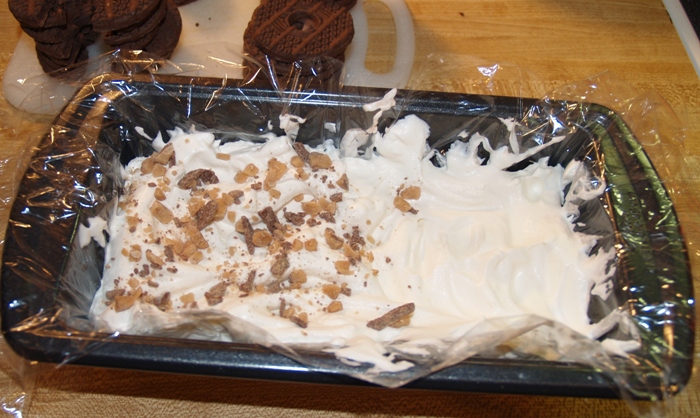 Continue this as thick or as thin as you want the cream between layers and when you get it to the top then cover on both side with the plastic wrap and put it into the freezer for at least 4 hours.
Truth be told, I will tell you that I put mine in there and then completely forgot about it until today. That was two weeks ago!
I pulled it out this afternoon, letting it set on the counter for about 5 minutes then I turned it up-end onto my platter.
Using a spatula, I smoothed out the "wrinkles" a bit.
Using chocolate chips and cookies, I decorated it a little bit – the toffee bits would have made a nice addition, but we had already eaten those.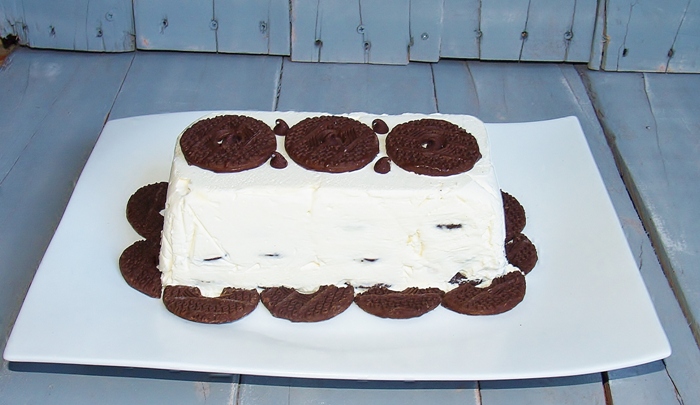 Then, I sliced up some fruits, drizzles on some chocolate syrup and we had a lovely Sunday evening treat! I bet you could make the cookies shortbread or lemon and flavor the whipping cream with powdered sugar and lemon extract instead of vanilla for a different taste.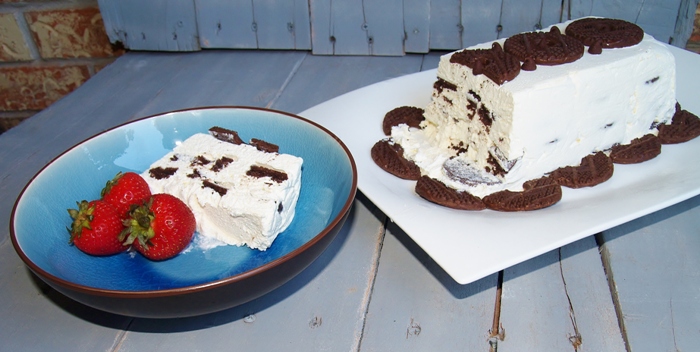 It tasted like cake and ice cream with fruit – just fabulous!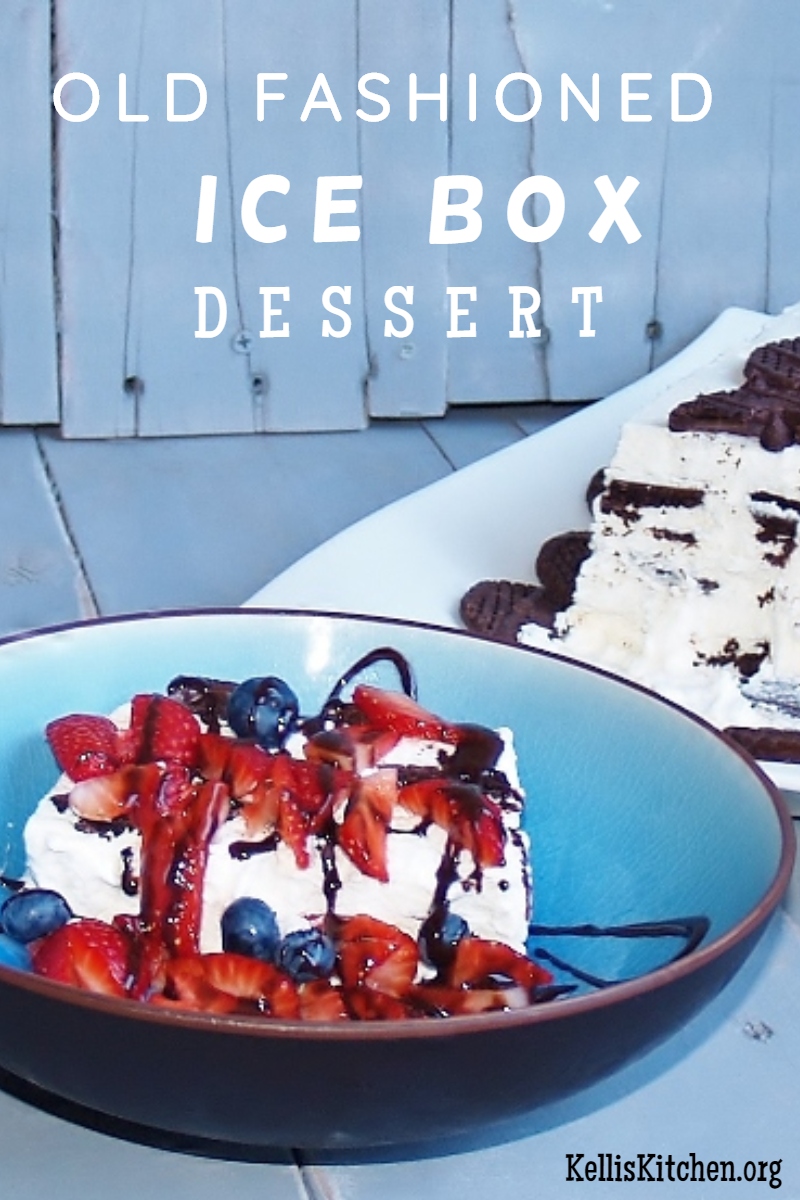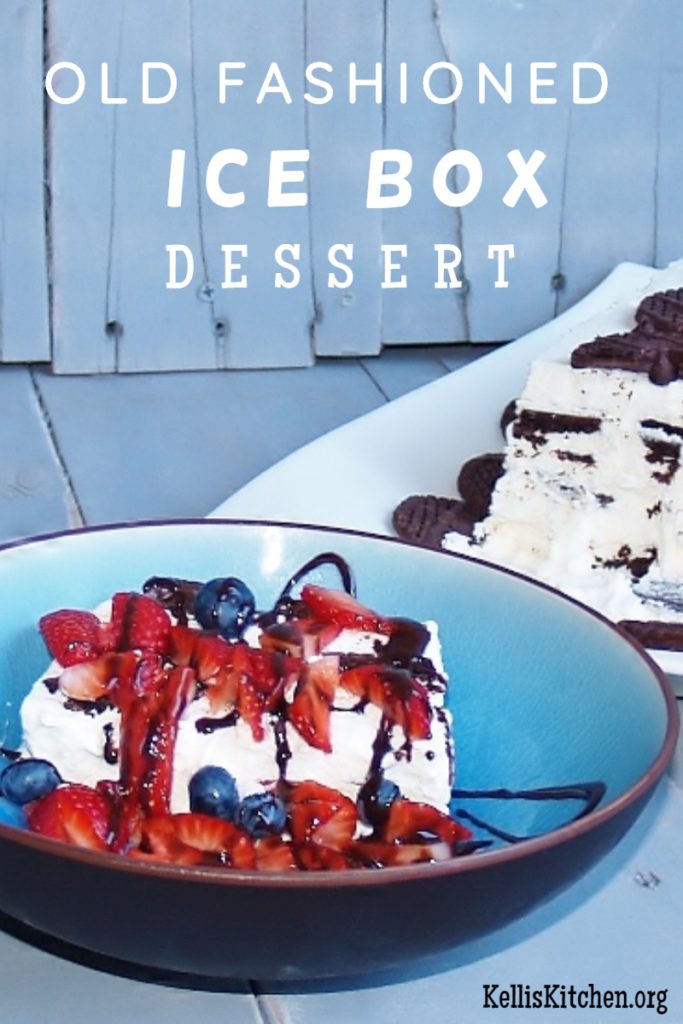 The ladies at Weekend Potluck and I are inviting you over to check out all the great recipes over there – like this one!