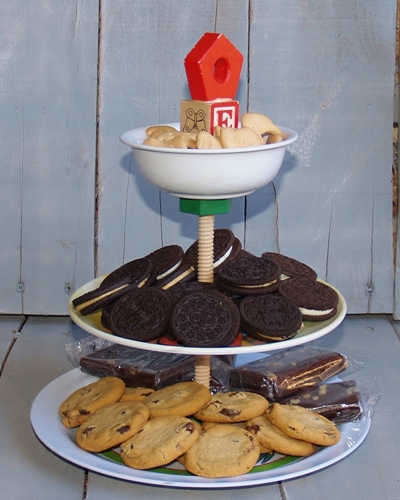 There's a great blog for repurposing that I follow run by Katie at Something To Be Found. She issued a challenge for March to make any kind of 3-Tiered Stand from thrifted items.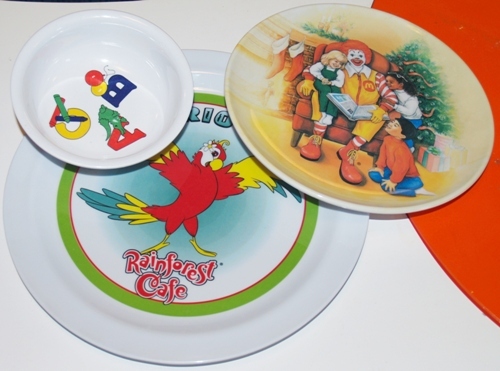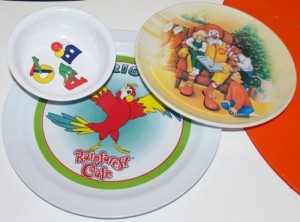 I took the challenge and came up with this – I bought the melmac plates for 99 cents each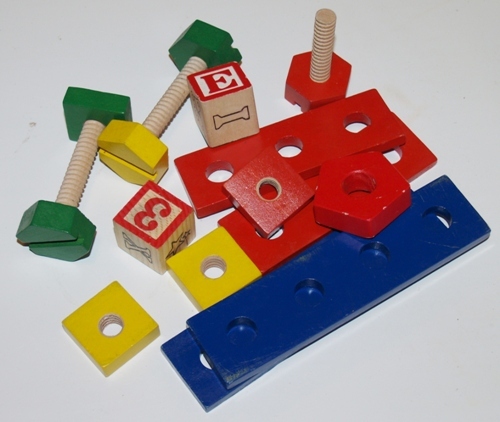 and a bag of Tinker Toys and Blocks –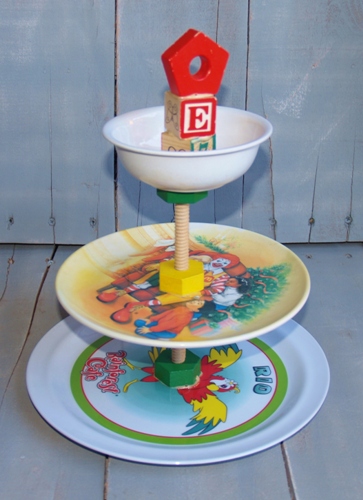 then my friend Jennifer at work gave me the snappy idea to put that red toy on top – turned out pretty cute didn't it?
Anyway, I only have two vote! Would you please go vote for me here? Something to be Found You do not have to join anything or register for anything just go to the blog, look at all the participant entries – and then, of course decide that MINE is best and vote for me – #2 Kelli. I surely would appreciate a good showing. I worked really hard on it.
While we are on the subject of worked hard – don't forget to go back one post to my Dark Chocolate Peanut Butter Pudding Trifle and get in on that great giveaway!!
Thanks for always being so great and welcome to all the new folks who have decided to join us here at Kelli's Kitchen!