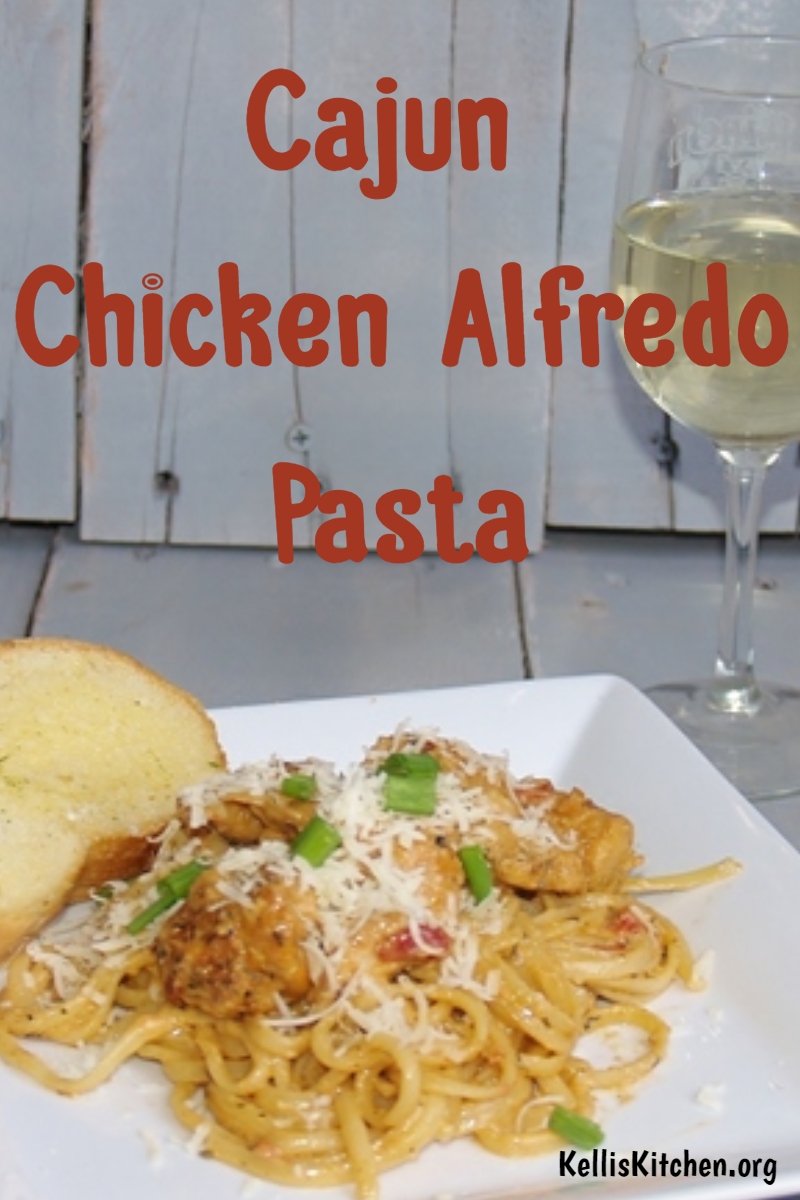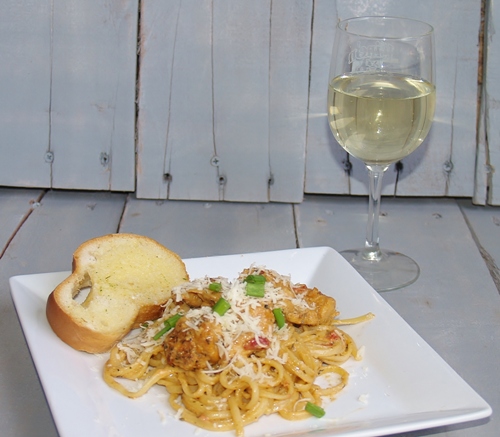 Last Wednesday was my son-in-law's 33rd birthday. He is such a great guy, I really wanted to do something special for him so I asked Top Girl what his favorite meal might be………..well, it was Korean and his mom has the market cornered on Asian cooking so I asked for his favorite non-Asian meal. She told me it was Cajun chicken Alfredo pasta. I had never made Alfredo sauce or a Cajun dish so I was a little worried – but I was game for anything! I thumbed through recipe books and cruised around Pinterest for a while and then went for it myself.
I decided to make my own Blackening season:
Cayenne Pepper – I put in 2 teaspoons because SIL likes it very hot, but you could put in 1 teaspoon or none at all!
1 teaspoon paprika
2 teaspoons thyme
1 teaspoon onion powder
1 teaspoon garlic powder
½ Tablespoon granulated sugar
1 teaspoon salt
1 teaspoon pepper
1 teaspoon dried oregano
1 teaspoon cumin
½ teaspoon ground nutmeg
Mix it all up in a bowl.
Now for the ingredients of the rest of the dish: Cajun Chicken Alfredo Pasta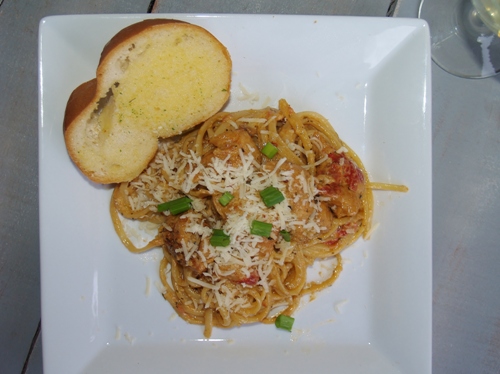 1 ½ packages of chicken breast tenderloins (use the other half package to cook without spice for the picky eaters in the house).
3 Cups heavy cream
1 14 ounce can diced tomatoes drained and dried on paper towel
¾ box fettuccine
4 Tablespoons finely minced garlic
¼ Cup chicken stock
Olive Oil
1 Cup freshly grated parmesan cheese
½ Cup chopped green onion
Directions: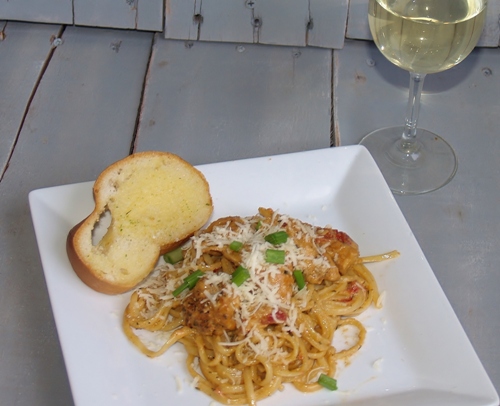 Pre-heat the oven to 350 F
In a pot of boiling water add fettuccine and cook according to directions.
In an iron skillet, cover bottom of pan with olive oil and put on burner with very high heat.
Rub blackened seasoning all over the chicken tenderloins and lay in skillet.
Blacken on all sides then place skillet in oven for about 10 minutes take out and set chicken aside.
Using same skillet put in 2 Tablespoons olive oil then add minced garlic and cook for about 3 minutes.
Add tomatoes and cook for a few minutes then deglaze pan with chicken stock and add 3 Cups of cream.
Set pan to simmer and allow cream to reduce by half.
Cut chicken on the bias and add to cream stirring well.
Add Fettuccine and mix well.
Plate dish and top with green onions then serve!
If you like the Cajun Chicken Alfredo at Red Lobster, you will love this.