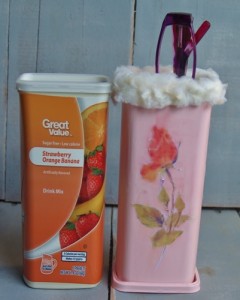 My friend from work, Jennifer, brought this Great Value drink mix container to me and asked if I thought I could do anything with it. I had to think on it for a while but then – it hit me – I needed several reading glass holders thorughout the house and also at the office. Why? Because I either cannot accept or get used to wearing reading glasses. I guess I don't like getting older too much. Anyway, it was all pretty easy and you can do it to.
First, you start with the container – cut off the wrapper and run it through the dishwasher or wash it really well.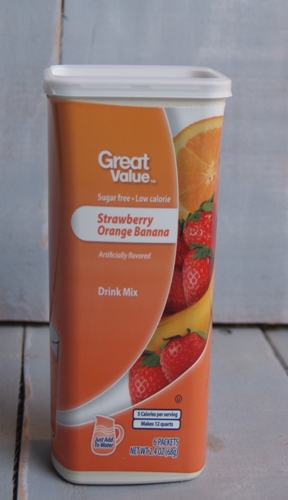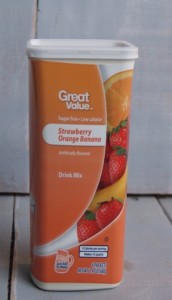 You will need something to weigh it down – I used part of a bag of that tumbled glass you can get at Michael's. I had some left over from another project.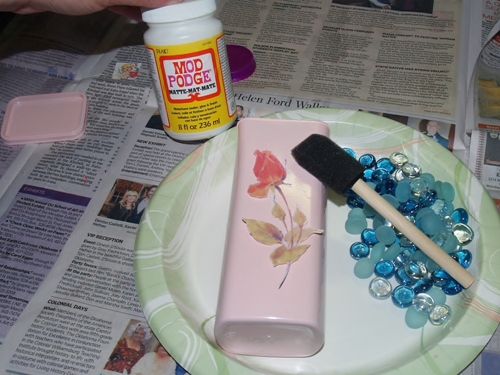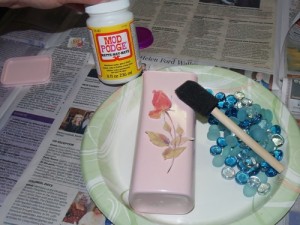 Then I went to my favorite graphic place – Graphics Fairy – and found that pretty picture of a rose. I copied it off and cut it out.
I sprayed Primer for Plastics on the outside and then after it dried, I spray painted it pink. Using Mod Podge, I put it on the front and covered the entire thing with Mod Podge.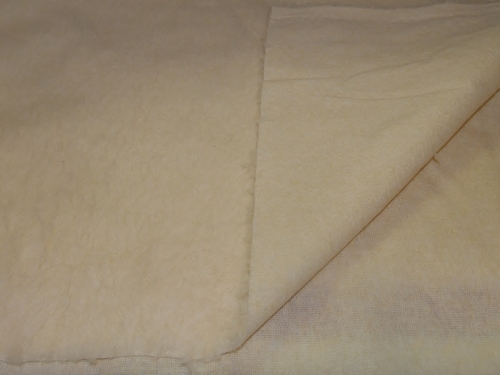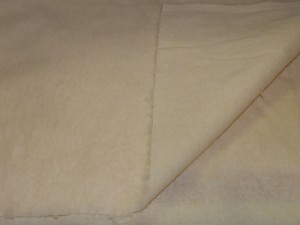 I had this fabric from when Rocket was a baby – I got it at Hancock Fabrics but I am sure you can get it at any fabric store.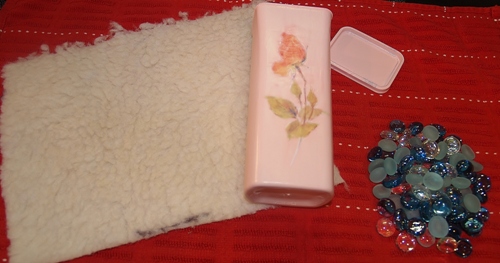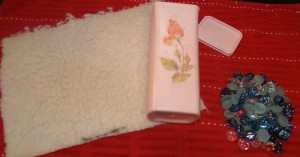 Now it's time to put it all together. I cut out three small pieces and after putting the tumbled glass in the bottom, I put three pieces of the pile fabric in it.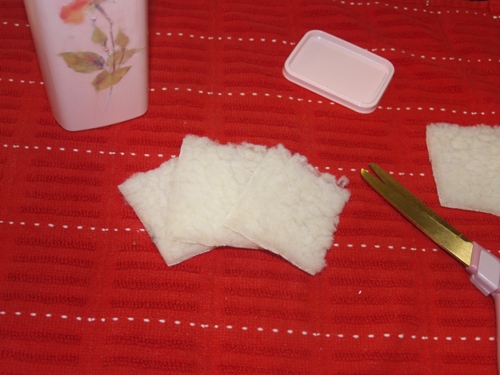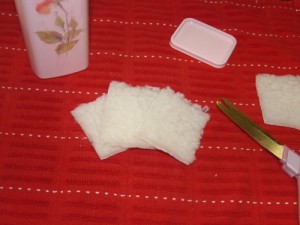 I used Mod Podge on the first piece I put down so it would stay glued onto the glass and then put the other two on top.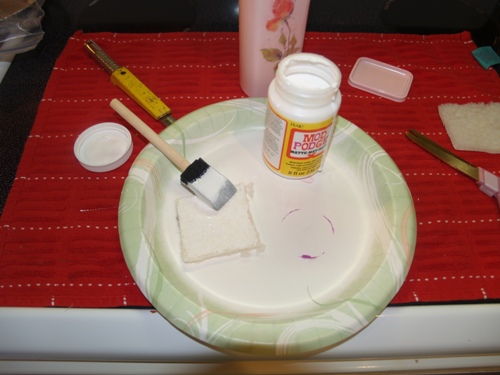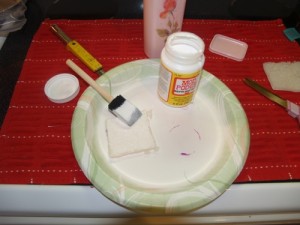 See? You need to put that in first and it fits really nicely.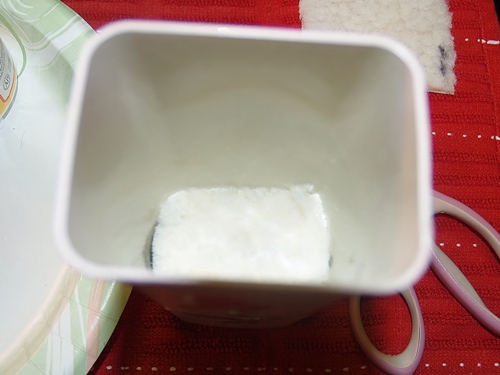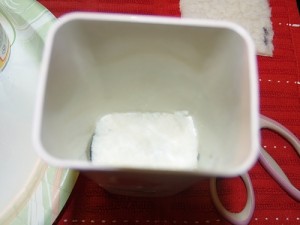 Measure the fabric so it will fit all the way around.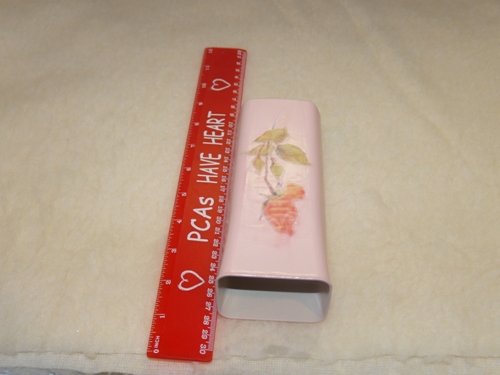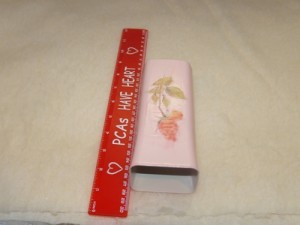 Then measure how long it should be. You may have to trim around both of them to make them fit right.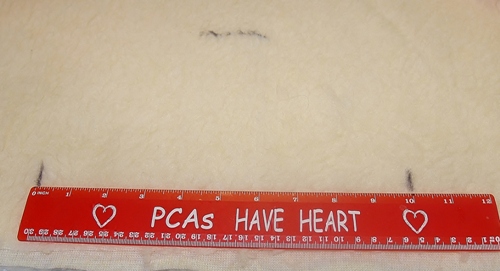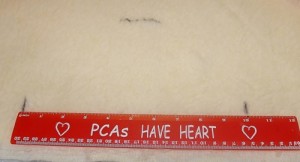 Put Mod Podge around the top rim of the fabric then fit it back in.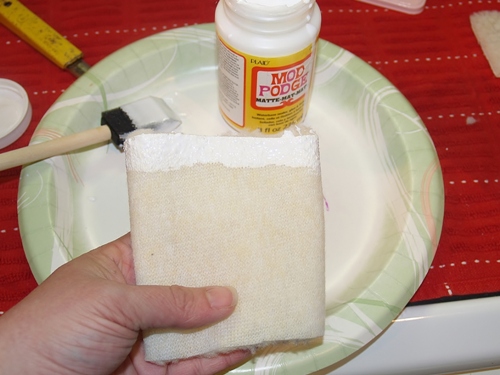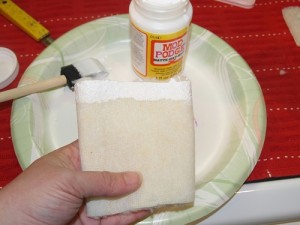 I used some clothespins and chip clips to hold it down till it dried.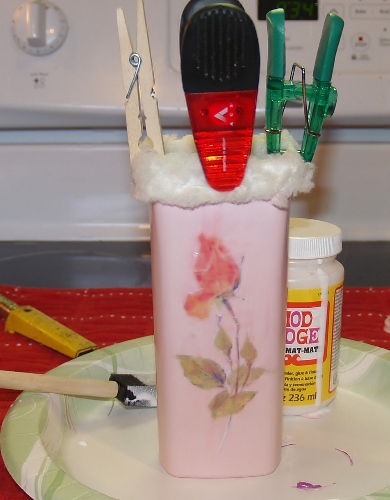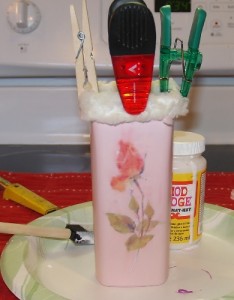 And then it was done! The colors ran a bit but I like it that way – I think it makes it look like water colors.
I've got my reading glasses in them right now!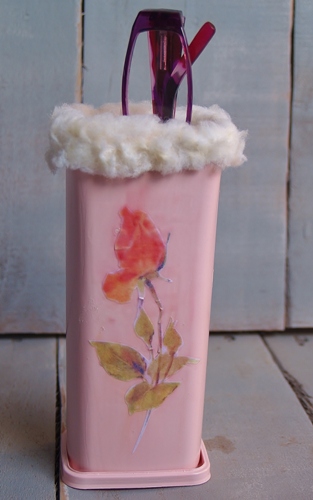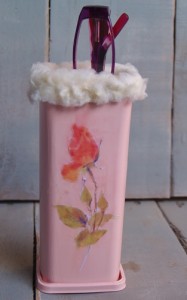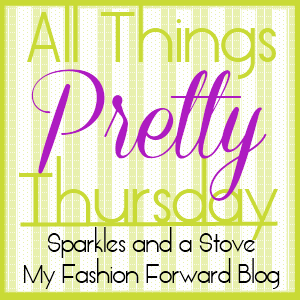 http://sparklesandastove.com/things-pretty-linky-party-48-features/