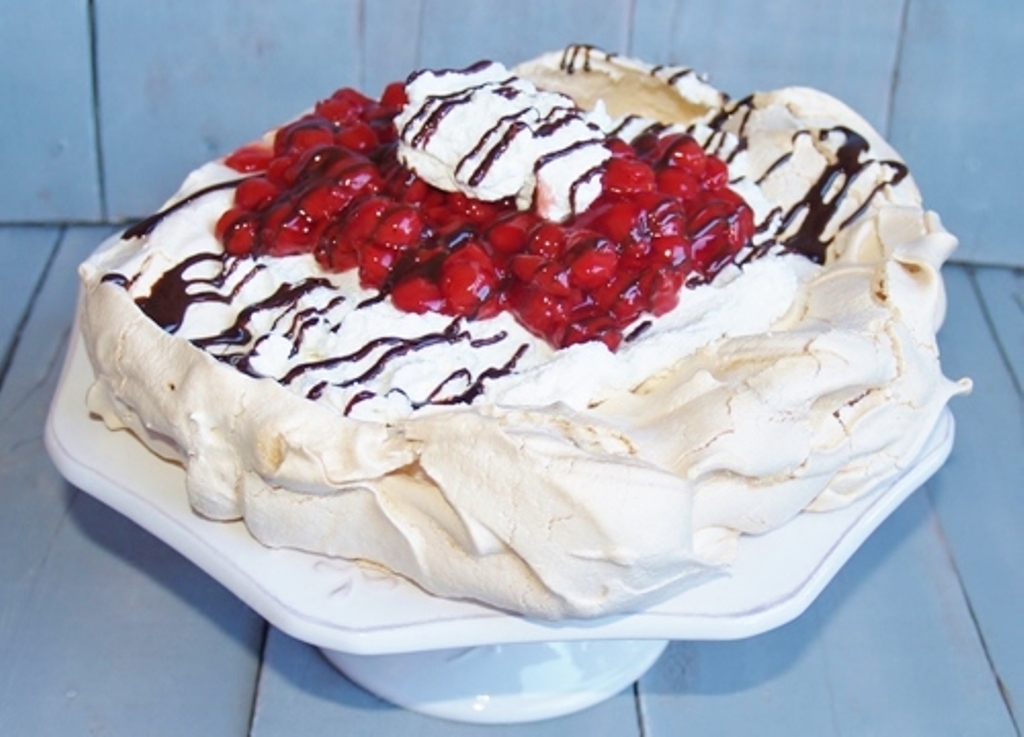 Do y'all know what pavlova is? Well, it is a wonderful beautiful dish made with meringue, whipped cream and fresh fruit. This goes perfectly with whipped cream. I like to use a whipped cream dispenser and whipped cream chargers to whip the cream. You can get them online from Cream Charger Warehouse or other online stores. There is some debate about whether the origins are from New Zealand or Australia but either way – it rocks! Of course, to get my crew to eat it I had to make a few adjustments. Whipping cream? Nope. FRESH FRUIT? No one likes the same kind. I'm going to give you the original recipe and then the Okie version in parenthesis – you choose which one you want to make because they are both very easy.
I made this one cherry in celebration of George Washington's birthday. I've been celebrating all week long on my Facebook page with all things cherry. I even have a board on Pinterest dedicated to it. I have fond memories of the nuns helping us to learn all kinds of Washington trivia and then giving us homemade cherry treats as rewards when they quizzed us. Now we have President's Day that is supposed to be an all-purpose celebration of all Presidents. Kind of waters it all down, after all, he IS the father of our country. Anyway, let's get on with this great recipe.
Cherry Pavlova
Ingredients:
4 egg whites – room temperature
1 ¼ Cups granulated sugar
1 teaspoon vanilla
1 teaspoon fresh lemon juice
2 teaspoons cornstarch
1 Pint heavy whipping cream (or Cool Whip)
Fresh Fruit (or Pie Filling)
Hershey's Chocolate Syrup – optional
Directions:
Preheat oven to 300 F or 150 C.
Line a baking sheet with parchment paper and draw a 9 inch circle in the middle of it.
Beat eggs until stiff but not dry adding sugar 1 Tablespoon at a time mixing well each time, then fold in the vanilla, lemon juice, and cornstarch that has been whisked together before folding.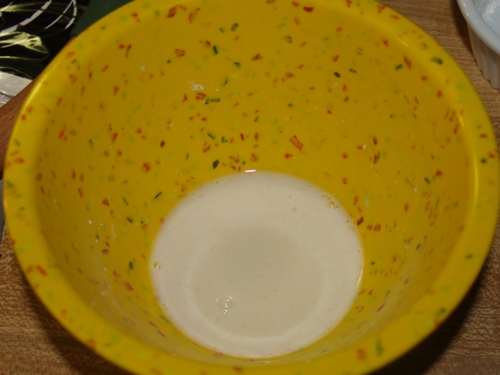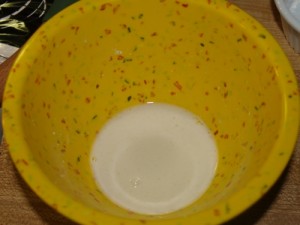 Spoon the meringue inside the circle and then fill in that circle building up the sides to where it looks a little like a bowl.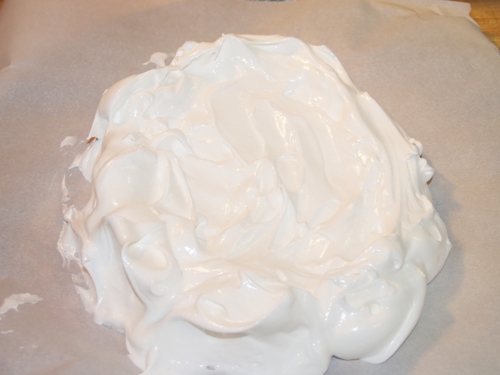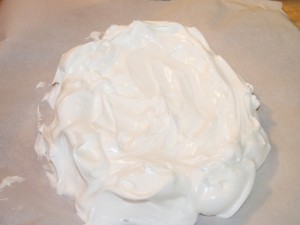 Put the meringue in the oven for about 1 hour.
Take out and let it cool completely on a wire rack (on the parchment)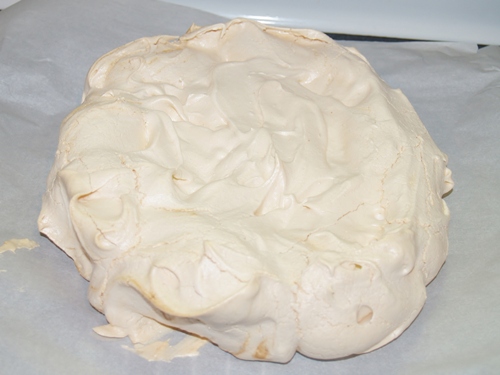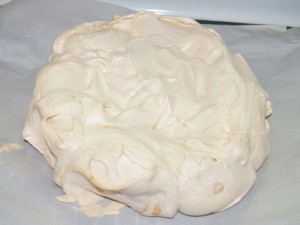 While cooling whip the heavy cream with 2 Tablespoons of sugar until whipped.
Carefully put the meringue on a platter or cake stand.
Fill the indention with whipped cream (or the Cool Whip).
Top with fresh fruit. OR –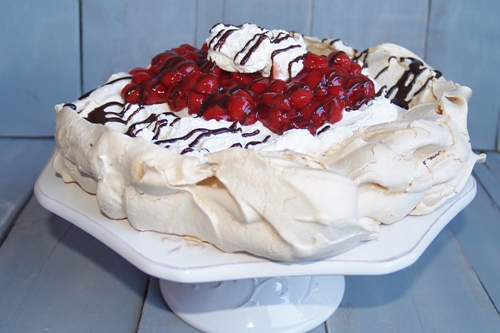 Strain some pie filling like these cherries and then spoon on top.
Drizzle with Hershey's Chocolate Syrup and enjoy!
Store in a covered container in the fridge, if there is any left. It still tasted good the next day – we all shared one last piece!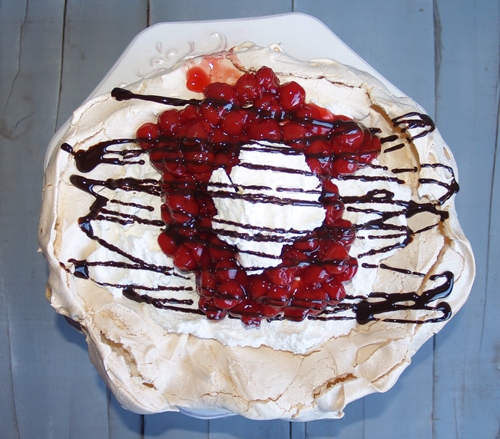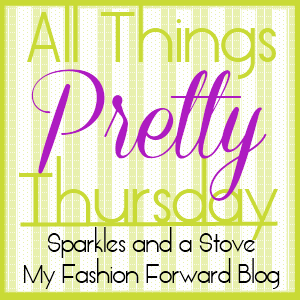 http://sparklesandastove.com/things-pretty-linky-party-48-features/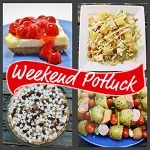 http://www.thecountrycook.net/2014/02/weekend-potluck-106.html