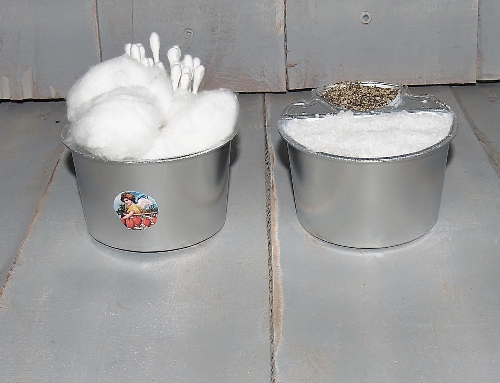 Recently, my friend Laurie over at Indulge Your Shelf put out a challenge that I just could not resist! She had begun a diet routine that included eating yogurt each day. The yogurt she chose was Fage Greek yogurt – you know the one with the little "handle" in the back that holds the fruit? Then she decided she wanted to do more than just throw all that plastic away everyday and thus issued a challenge to her readers to come up with "blingy" ways to spruce up and use all those leftover cups. I took up that challenge and made my mom happy in the process.
Mom has arthritis and osteoporosis along with some carpal tunnel syndrome that her two surgeries did not take care of very well which makes lifting heavy objects now days impossible. She already dropped her salt well several times in the kitchen as well as shattered the Q-Tip holder in the bathroom when she dropped it on the tile floor. Now, we do not need to worry about it because of the Fage Yogurt cups!
I did not bling it up too much because mom is not a blingy kind of gal. Instead, I painted the outside with Rustoleum Primer for Plastics like this: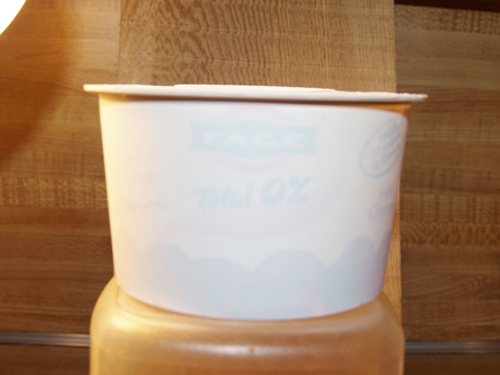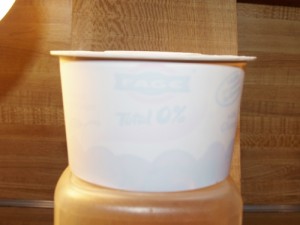 Then I sprayed the outside (after stuffing the inside and taping around edges with newspaper) with stainless steel look paint. 2 coats did a great job. Then I went to my favorite graphics blog: The Graphics Fairy and found a little vintage valentine I thought mom would like and would match her bathroom and put double sided tape on the back then cut around the edges and stuck to the front of one and let the other one alone as it matched her stainless steel appliances.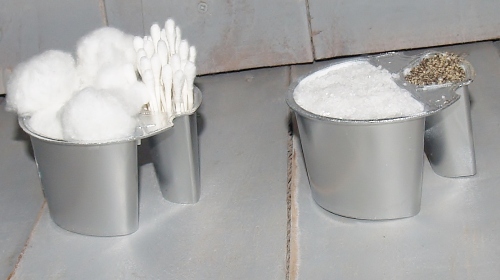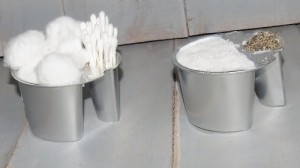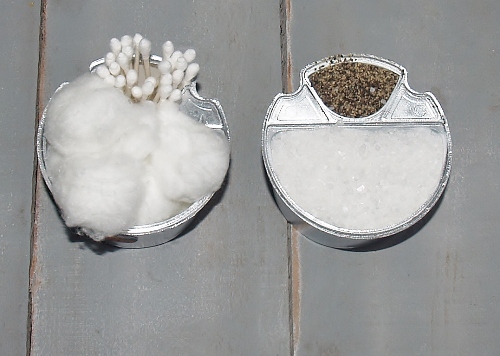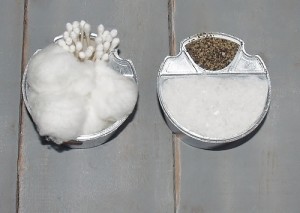 I put Q-Tips and cotton balls in one for her bathroom: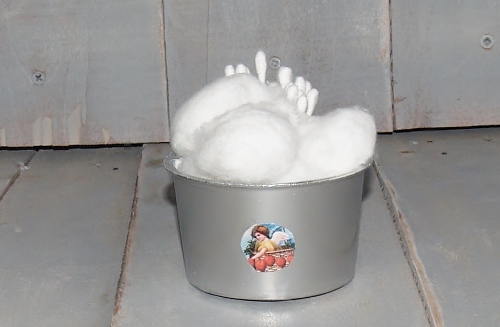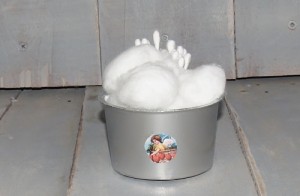 And I put salt and pepper in the other for her kitchen: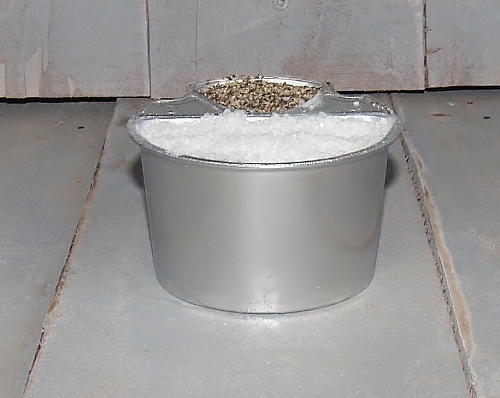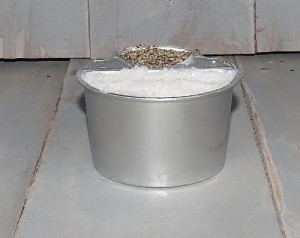 Drying time on the paint was overnight but together the rest only took about 30 minutes. The great news is that if you live in an apartment, you can do your painting in a box or in one of those plastic garment bags from the $1 store and the cost is nothing if you have the paint but if you have to buy it, then the cost will still be less than $10.