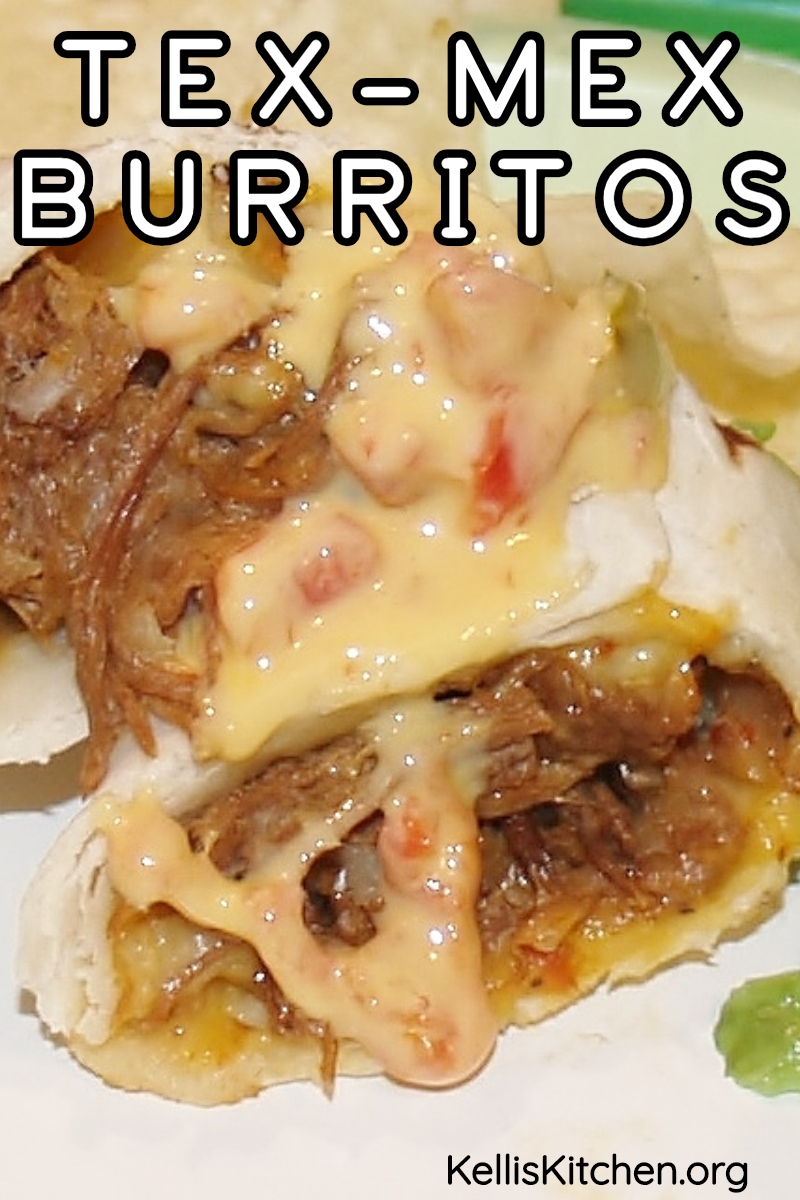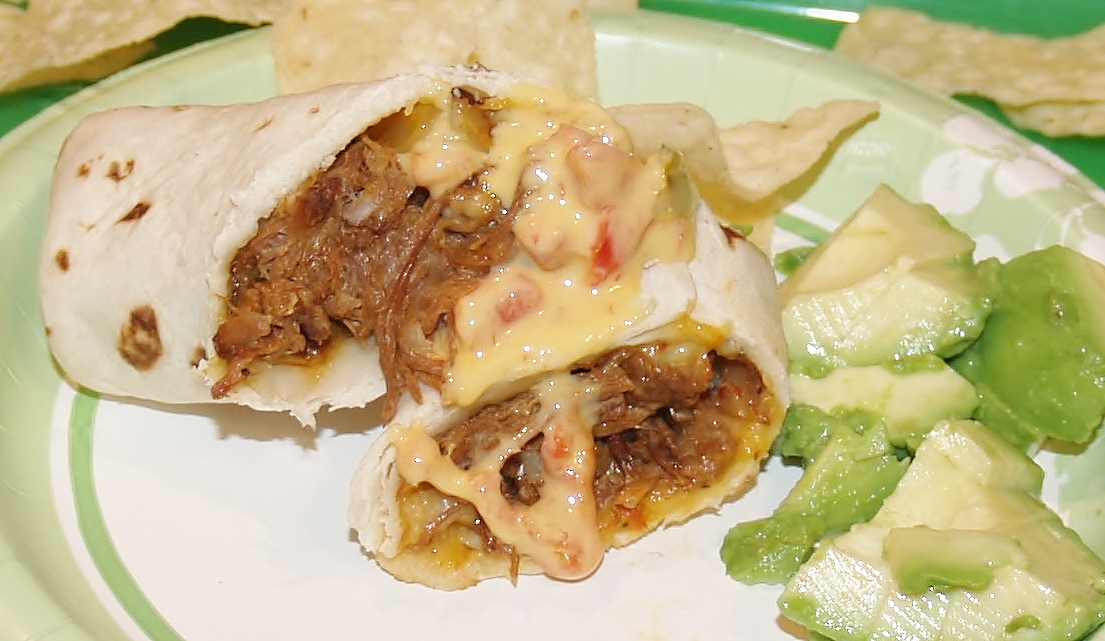 Well – the game is over and we got our pants beat off by the Texas Longhorns. They deserved to win because they outplayed us (OU). The best part of the day was what I served: Tex-Mex with a version of Pam's Chili Cheese Dip from Om Nomalicious and Pa-Blam. Let's not speak of the game again and get right to the steamed burritos!
Tex-Mex Burritos
Ingredients:
1 Roast – any size.
1 Pint of grape or cherry tomatoes – These are very important as they are a natural meat tenderizer
1 dark beer
1 Onion – chopped
Jalapeno peppers, whole (optional according to taste)
1 Can Chicken broth
10 Flour tortillas
3 potatoes, peeled and chopped uniformly
Vegetable oil
2 Cups shredded cheese
Directions:
Sear the roast in a skillet if you wish.
Add roast, whole tomatoes, beer, broth and onion to crock pot and cook on high for 10 hours.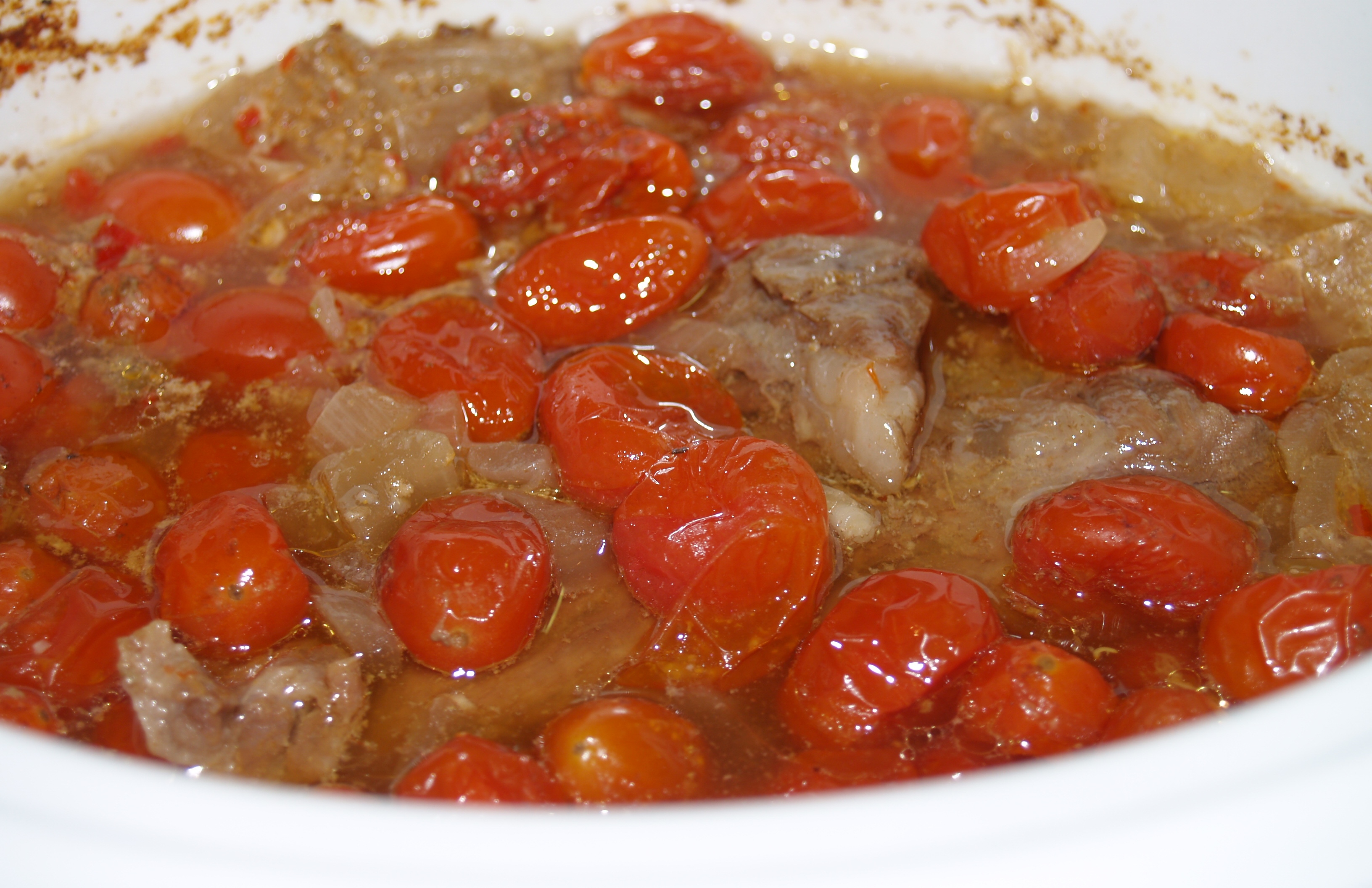 Take out roast and shred then return to cook for 2 more hours.
I usually make it the day before and then place in fridge overnight. But, if you start early enough, you can do it all in one day.
Next you want to put the shredded meat in a strainer and strain the gravy out.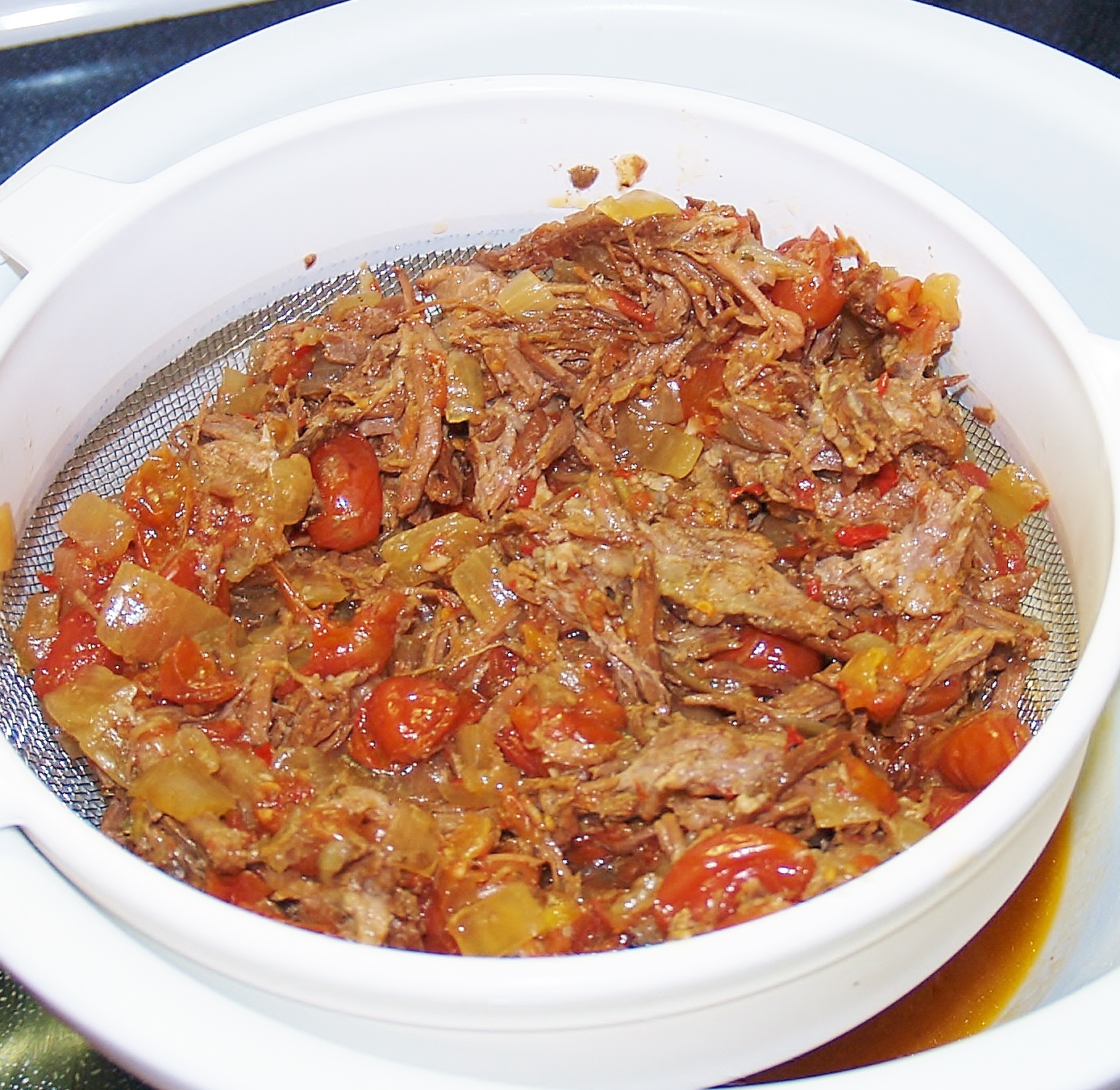 I also pick out the tomatoes which isn't hard because they are still whole or just split.
Fry your cubed potatoes until done. I like them a little crusty on outside and tender on inside. Let cool.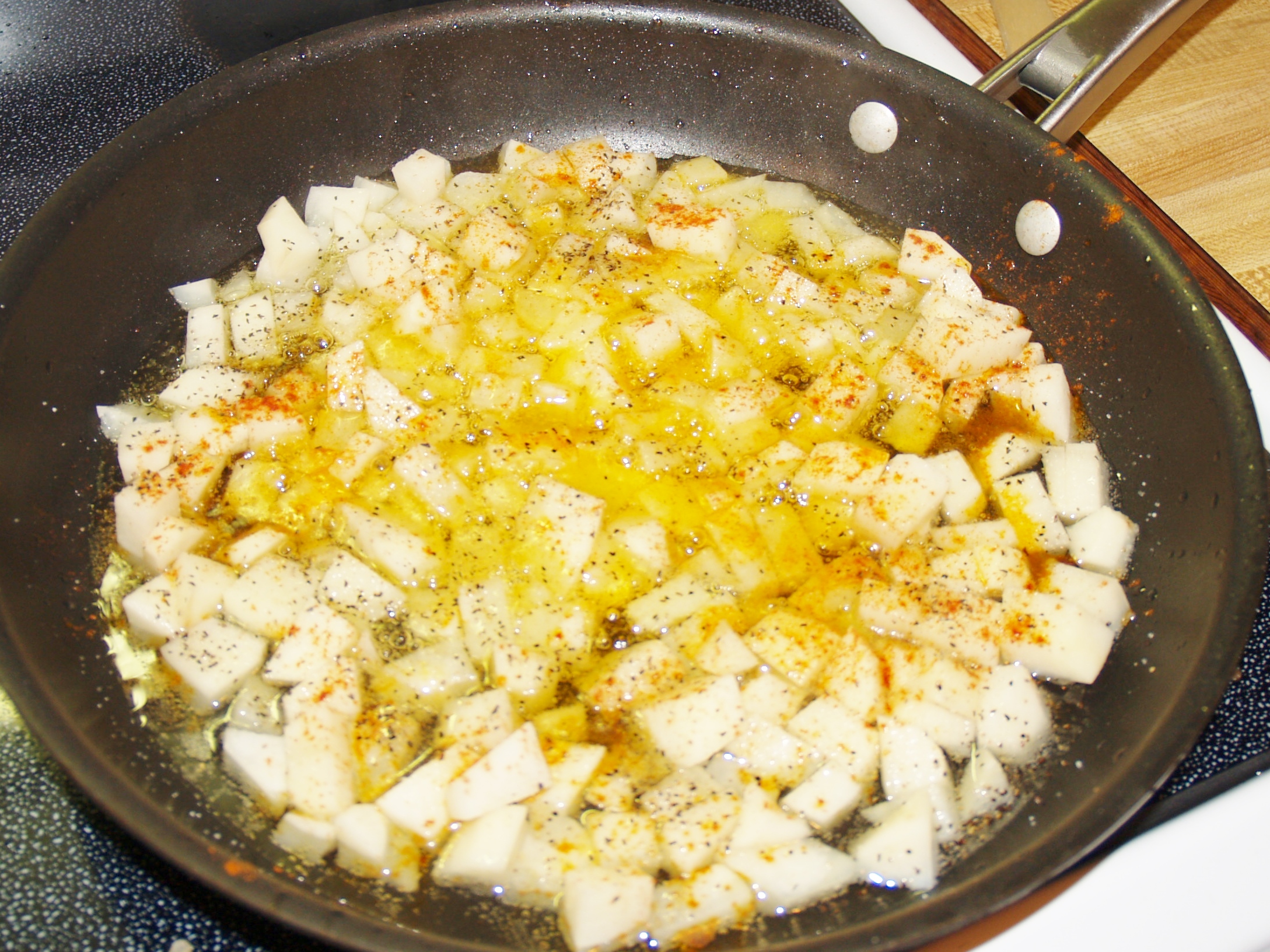 That's a little smoked paprika on the potatoes.
Lay down your tortilla and put some shredded cheese down, then meat and potatoes, then cheese dip and roll it up.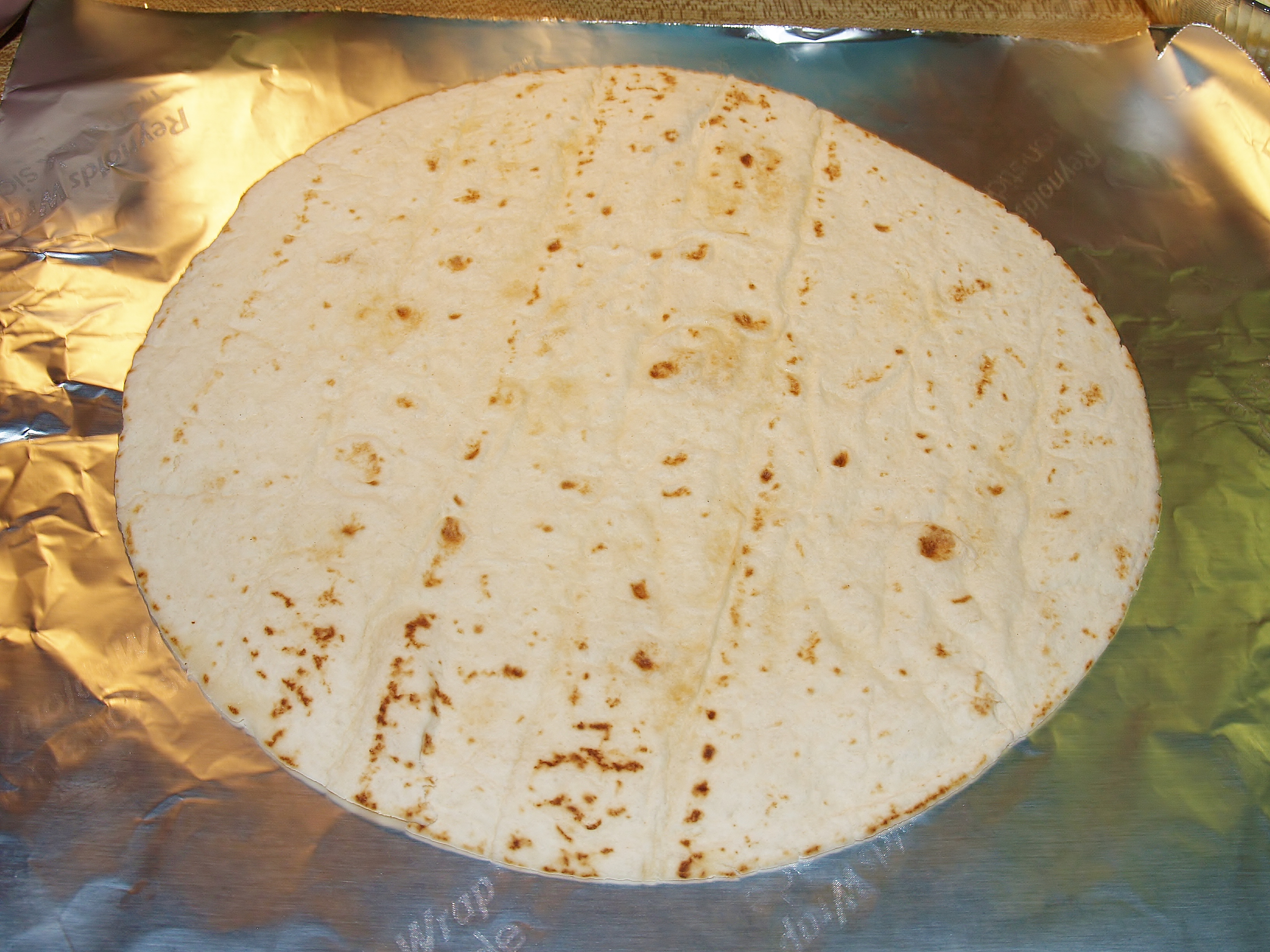 Wrap the burrito in foil and place in a steamer where the water is boiling.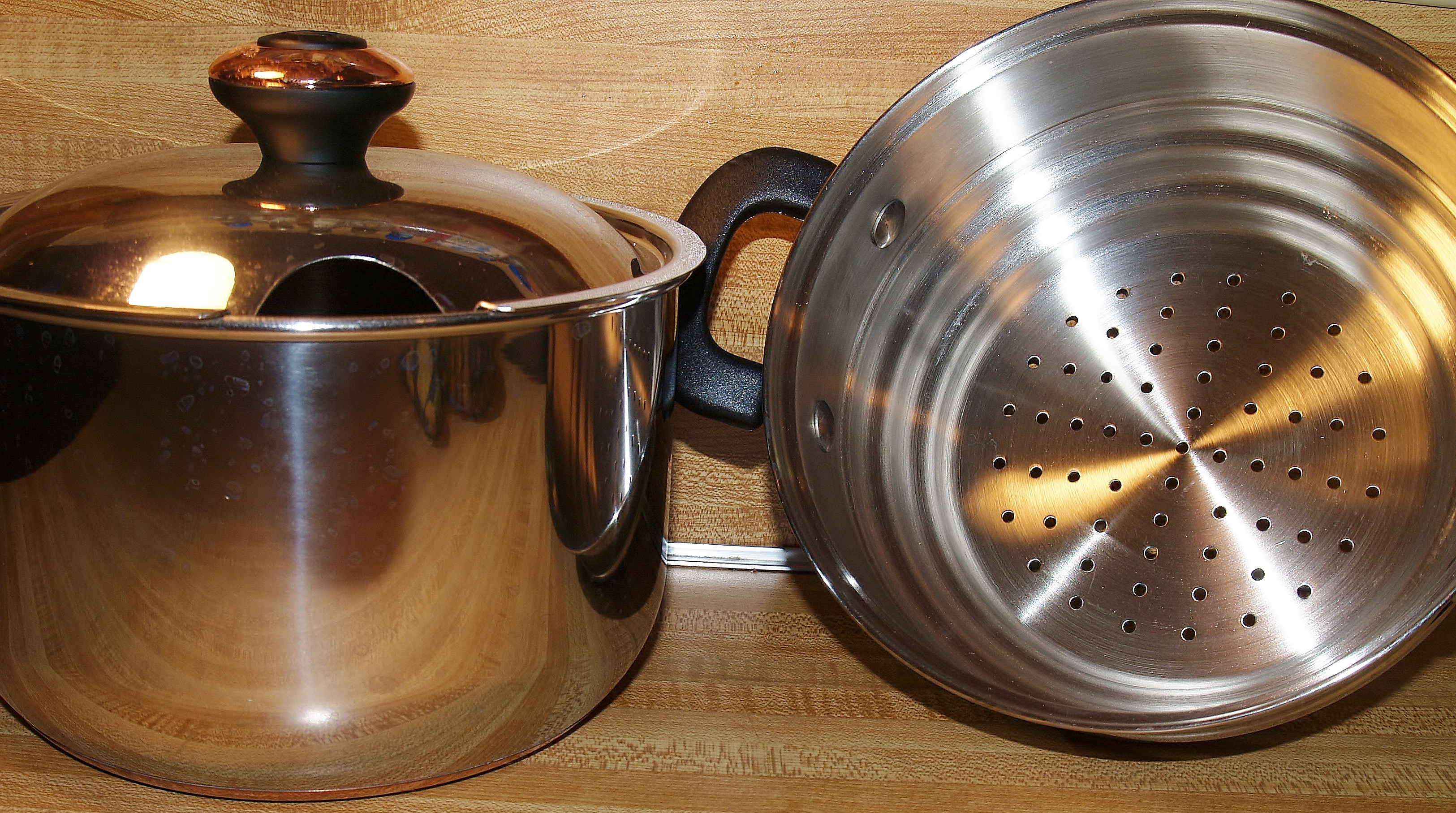 Steam for about 30 minutes.
You can freeze them in the foil now for later eating or – go for it now.
Unwrap, slice, add Pam's cheese dip on top if you like and eat!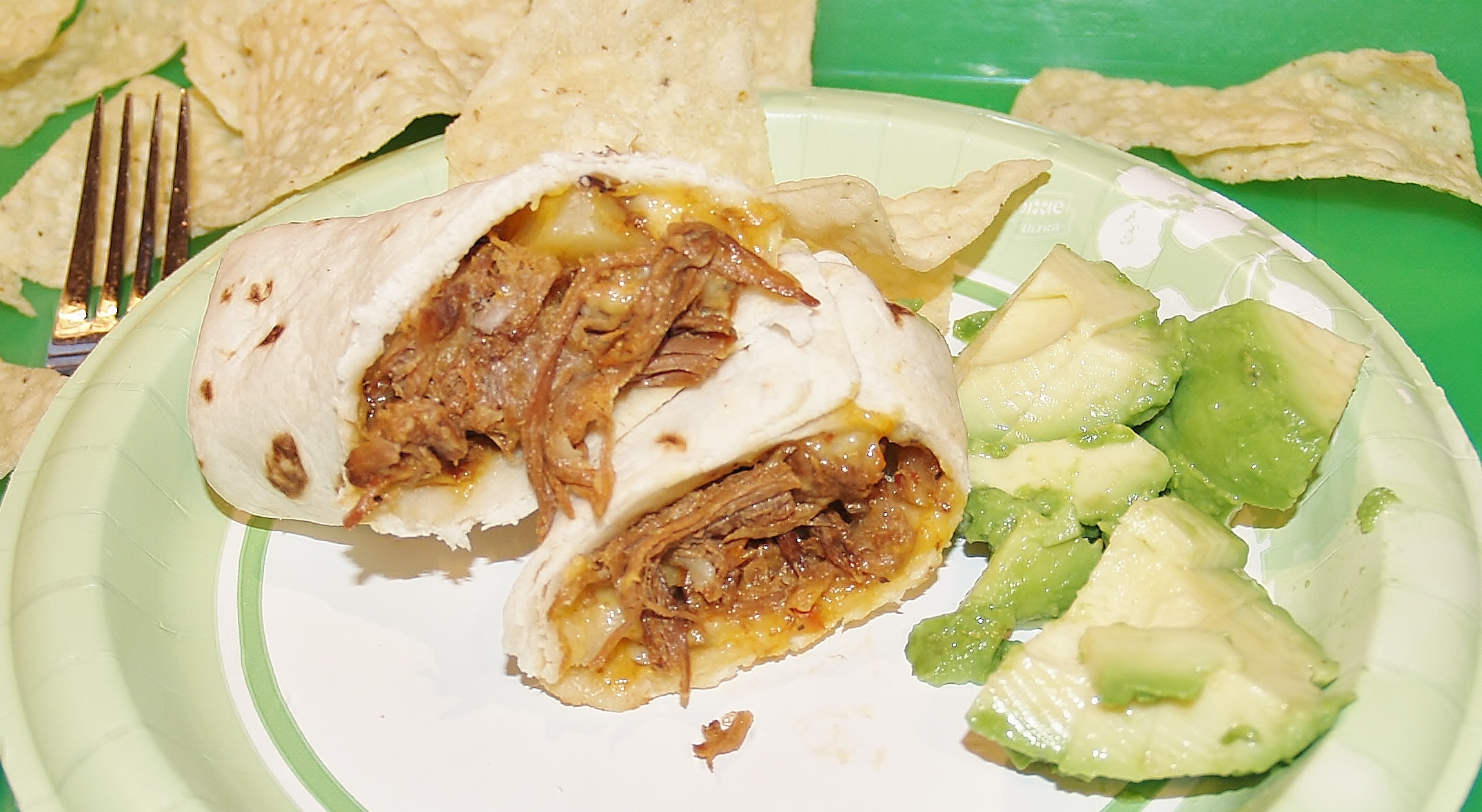 Yes, that's a paper plate but that's what you use on game day!