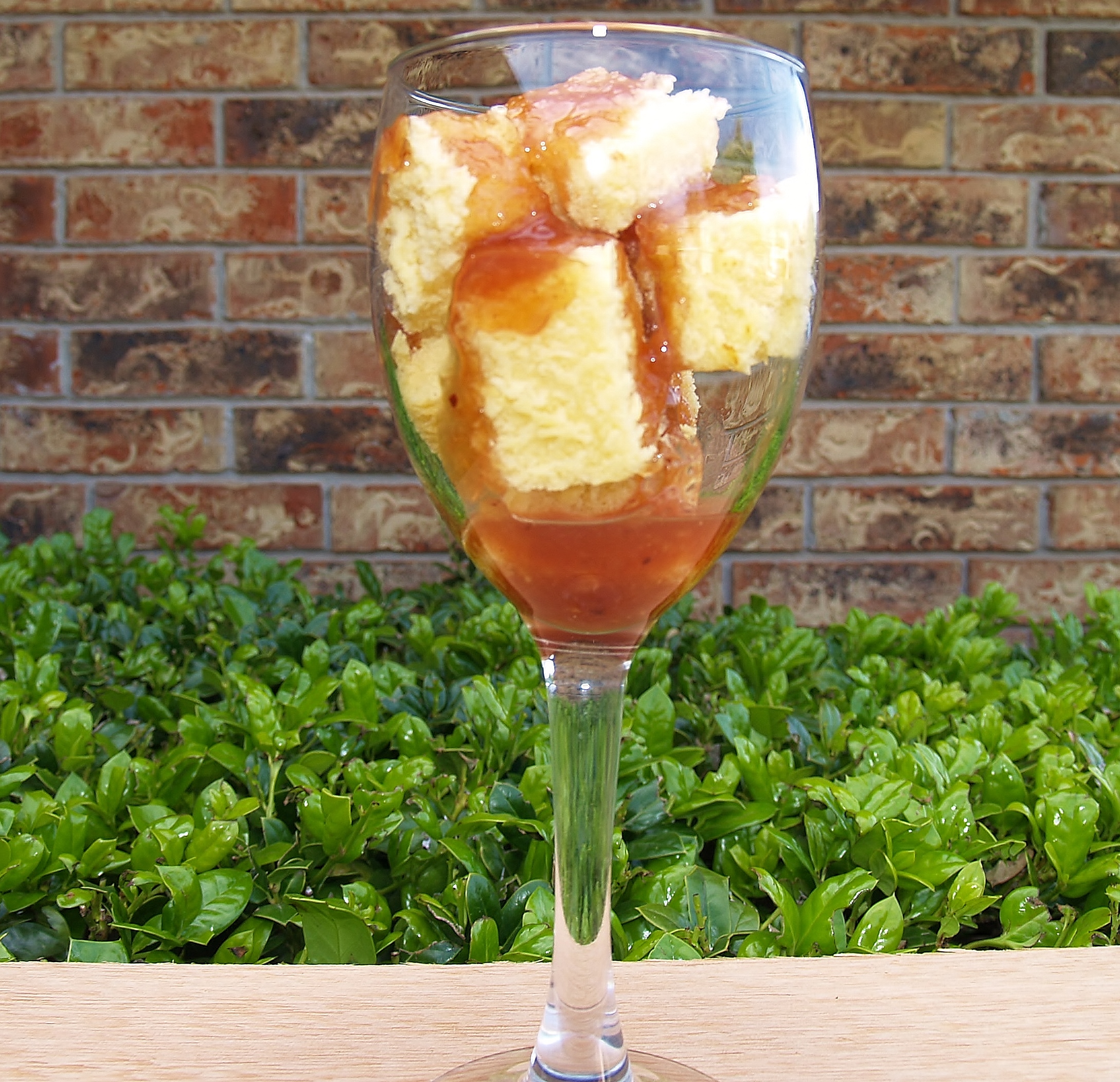 Have you ever been over to the Eliot Eats blog? It's this wonderful mix of elegant and down to earth recipes, garden tips, restaurant reviews and narration of these wonderful cooking classes/demonstrations she and her husband take around the area where she lives. I especially like those. She lives in the same part of the country I do making the places and chefs she references very familiar to me. A while back, she and her husband took a chocolate class at the Canebrake where she told us about the most wonderful ways to include chocolate in recipes – very unexpected ways – and one of them was just too tempting for me to resist! The minute I saw the recipe I was in love and I think you will be too. This recipe also blends nicely with my next giveaway: one box of Heritage Blue Ball Mason Jars! I was lucky enough to get 2 boxes just prior to them going on backorder until June. I'm keeping one and the other could be yours.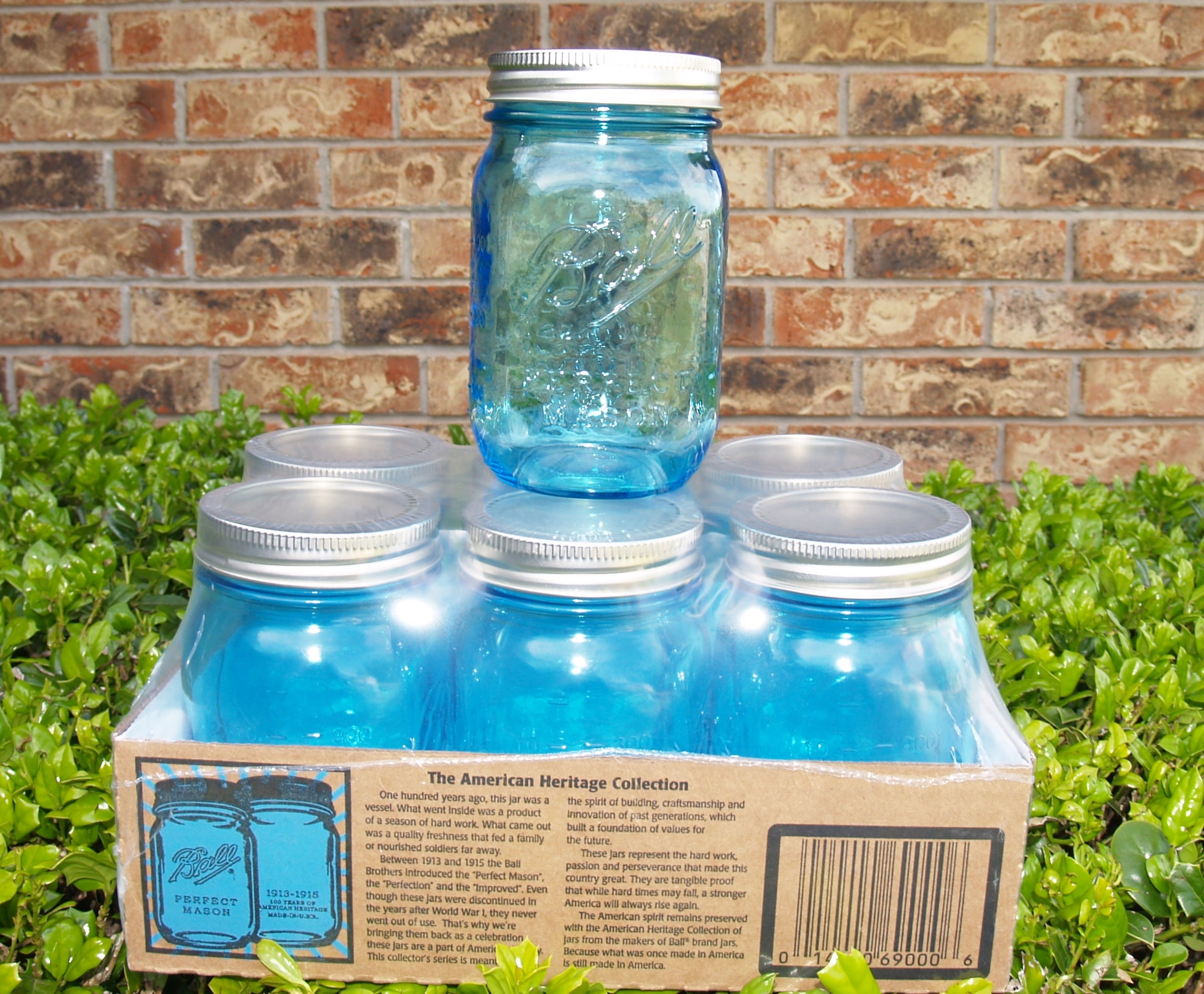 I ordered mine on line but I was told by the folks at the company, many stores including Wal-Mart, Target and Hobby Lobby will be carrying these beginning sometime this summer so look for them there. As a side note, these are my new canisters: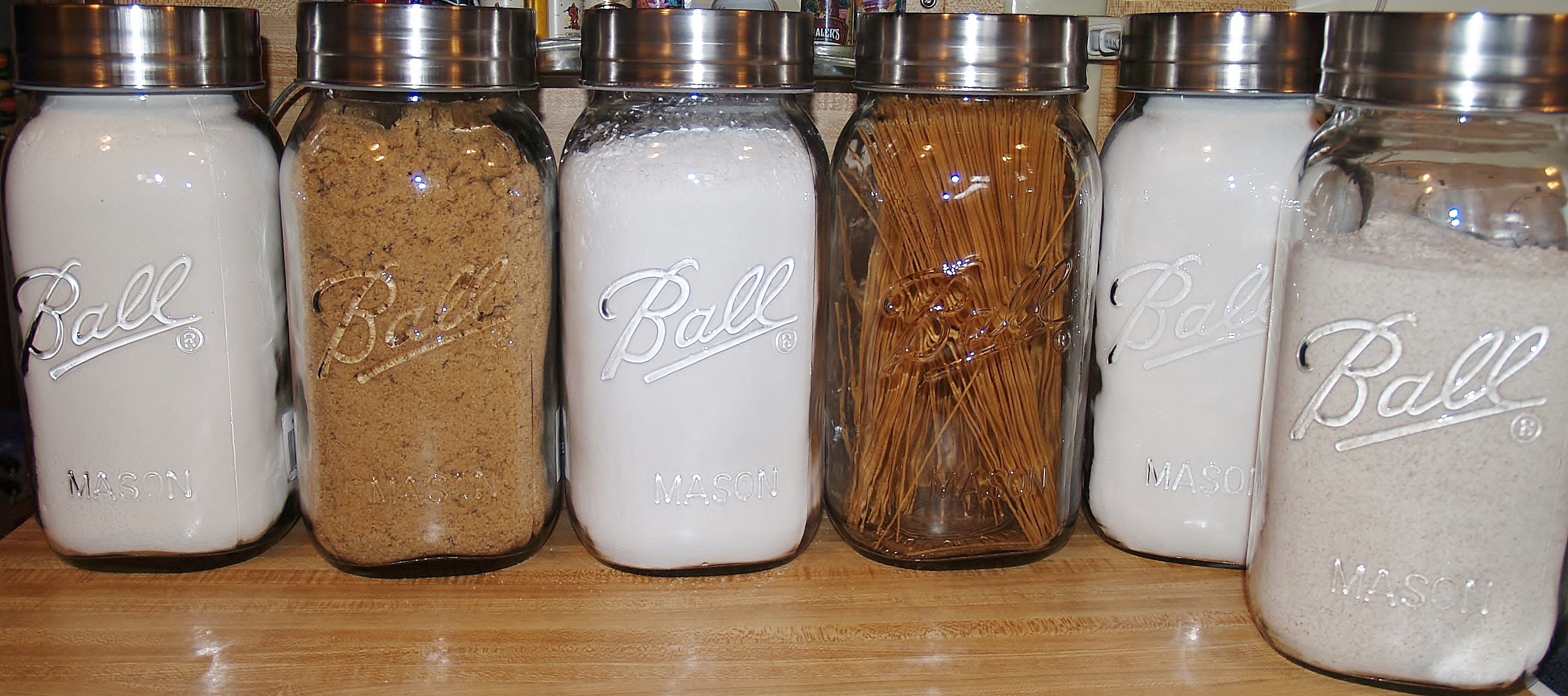 I found them at Wal-Mart for $13.47 each. They are one-gallon size and great for almost 10 pounds of flour or sugar. As you can see I have – from the left: flour, brown sugar, powdered sugar, whole wheat pasta, granulated sugar and whole wheat flour. They are going to look fantastic with my new Kitchen Aid mixer – is there anything that doesn't look great with one? Back to the recipe…..
I made my recipe a bit different than the one on EE because I don't mind pectin – gives it that jam feel to me – and I have already worked up my pears. At Christmas, Top Girl's in-laws gave my husband and I two very large Asian Pears. I had never used big Asian Pears before but my friends on Facebook assured me these are the Cadillac of pears. I washed them, cut them into big chunks, covered with water and brought them to a simmer. Then I turned off the heat and put the pot lid on allowing the whole thing to steep just like a pot of tea. After it cooled, I ran the fruit through my food mill and strained the pear water several time to get any sediment out. I mixed the clear juice and the fruit meat together placing in the freezer to a more convenient time. Somewhere along the line, Eliot's Eats posted the Chocolate Pear Jam recipe. I picked up a bar of baking chocolate and I was in business! Of course, since I used pectin my recipe would have to be made completely differently. If you prefer no pectin, use EE's by clicking on the link provided but if you don't mind pectin, you can use mine.
Chocolate Pear Jam
Here's what you will need:
4 cups prepared juice (about 11 medium pears or 2 Asian pears)
1 lemon, juiced
6 Tbsp Classic Pectin
1/2 tsp butter or margarine, optional
5-1/2 cups sugar
4 oz. chopped milk chocolate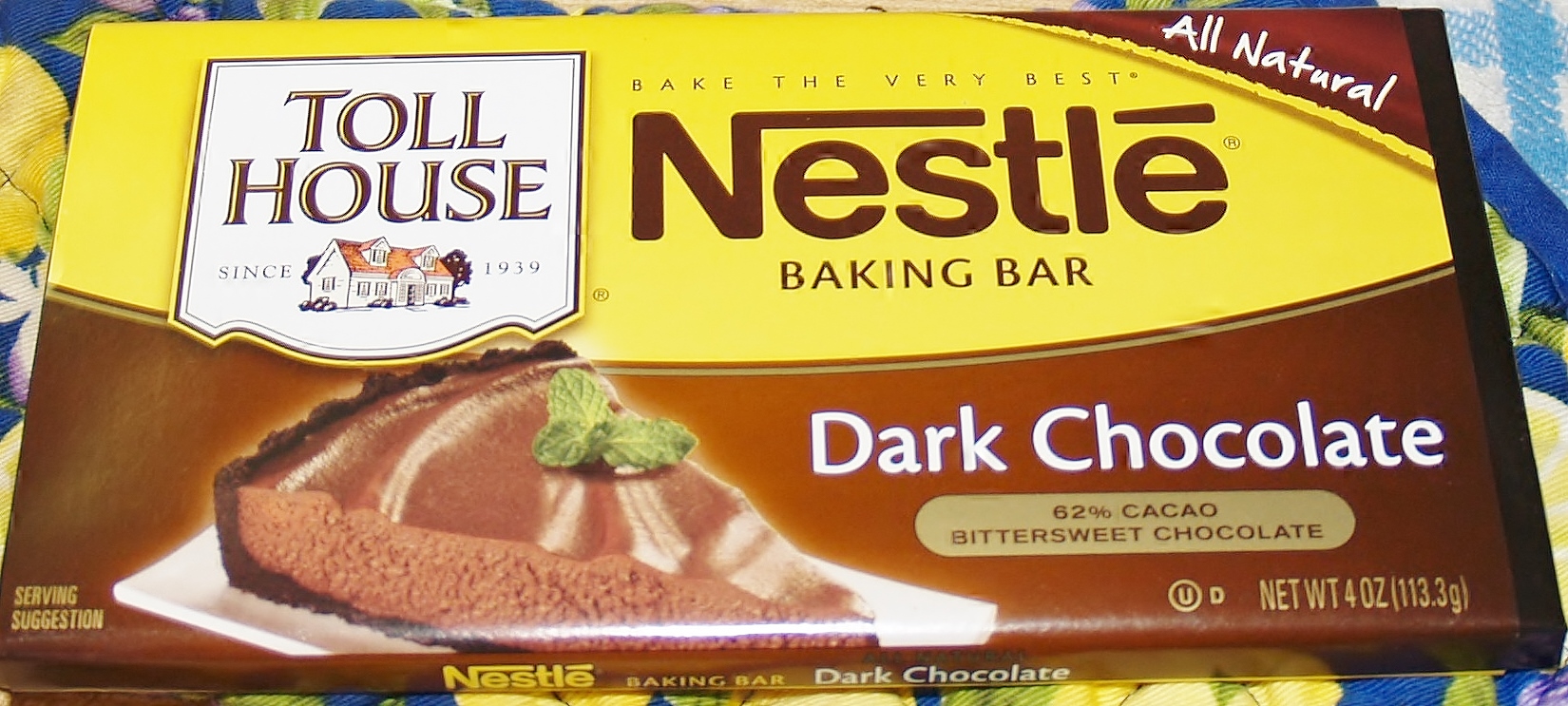 1 vanilla bean scraped
8 (8 oz) half pint glass preserving jars with lids and bands
Directions:
1.) PREPARE pears by washing outside well and cutting into big chunks. Do not worry about the outer peel or seeds – they all have flavor enhancing contributions. Add 3 cups water. Simmer 10 minutes, covered, stirring occasionally. Remove from heat and allow to steep until cool then run pulp through food mill and strain juice through several layers of cheese cloth.
2.) PREPARE boiling water canner. Heat jars and lids in simmering water until ready for use. Do not boil. Set bands aside. Measure juice and other ingredients. If you need more juice, simply add water to fruit pulp and extract.
3.) COMBINE prepared pear juice with lemon juice and vanilla bean in a 6-or 8-quart saucepan. Gradually stir in pectin. Add up to 1/2 tsp. butter or margarine to reduce foaming, if desired. Bring mixture to a full rolling boil that cannot be stirred down, over high heat, stirring constantly.
4.) ADD entire measure of sugar, stirring to dissolve, Return mixture to a full rolling boil. Boil hard 1 minute, stirring constantly. Remove from heat. Add chopped chocolate and stir until melted. Skim foam if necessary.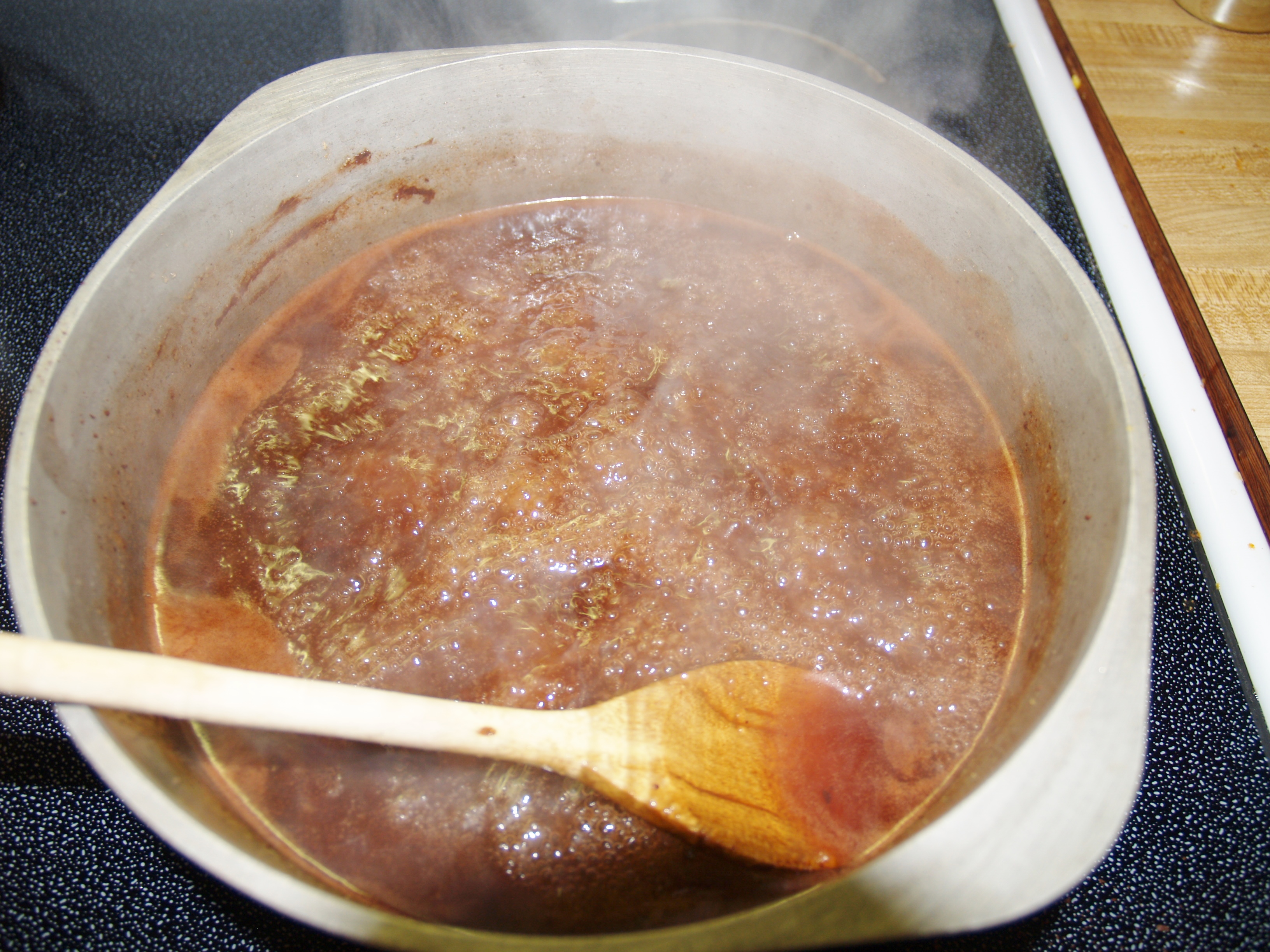 5.) LADLE hot jelly into hot jars leaving 1/4 inch headspace. Wipe rim. Center lid on jar. Apply band until fit is fingertip tight.
6.) PROCESS jars in a boiling water canner for 10 minutes, adjusting for altitude. Remove jars and cool. Check lids for seal after 24 hours. Lid should not flex up and down when center is pressed.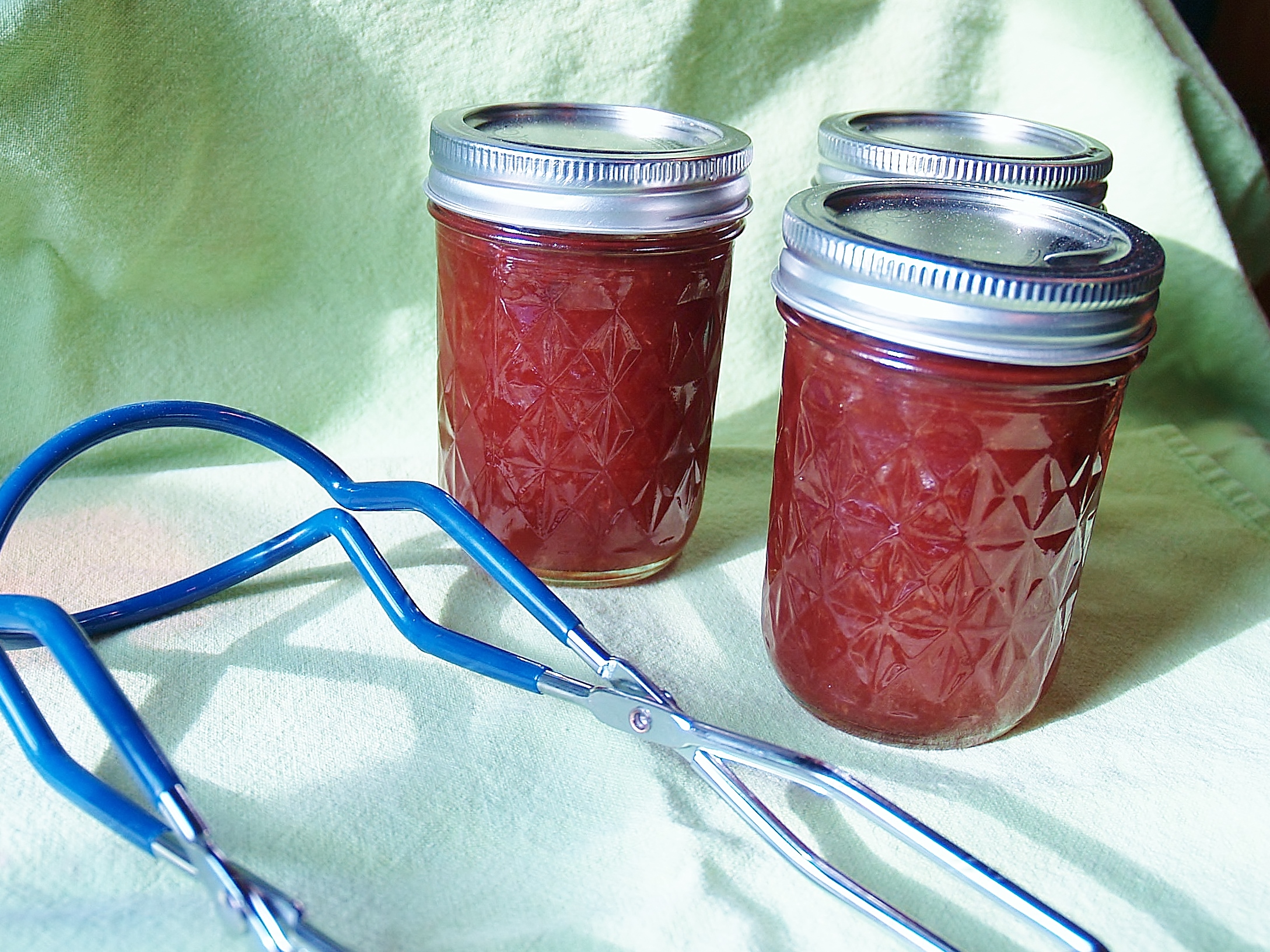 If you just can't wait to try it out, put a little dab of the jam in a saucer and put it in the freezer for a few minutes. It will gel and then you can take it out, let it come to room temperature and put on anything from toast to biscuits to croissants to pound cake!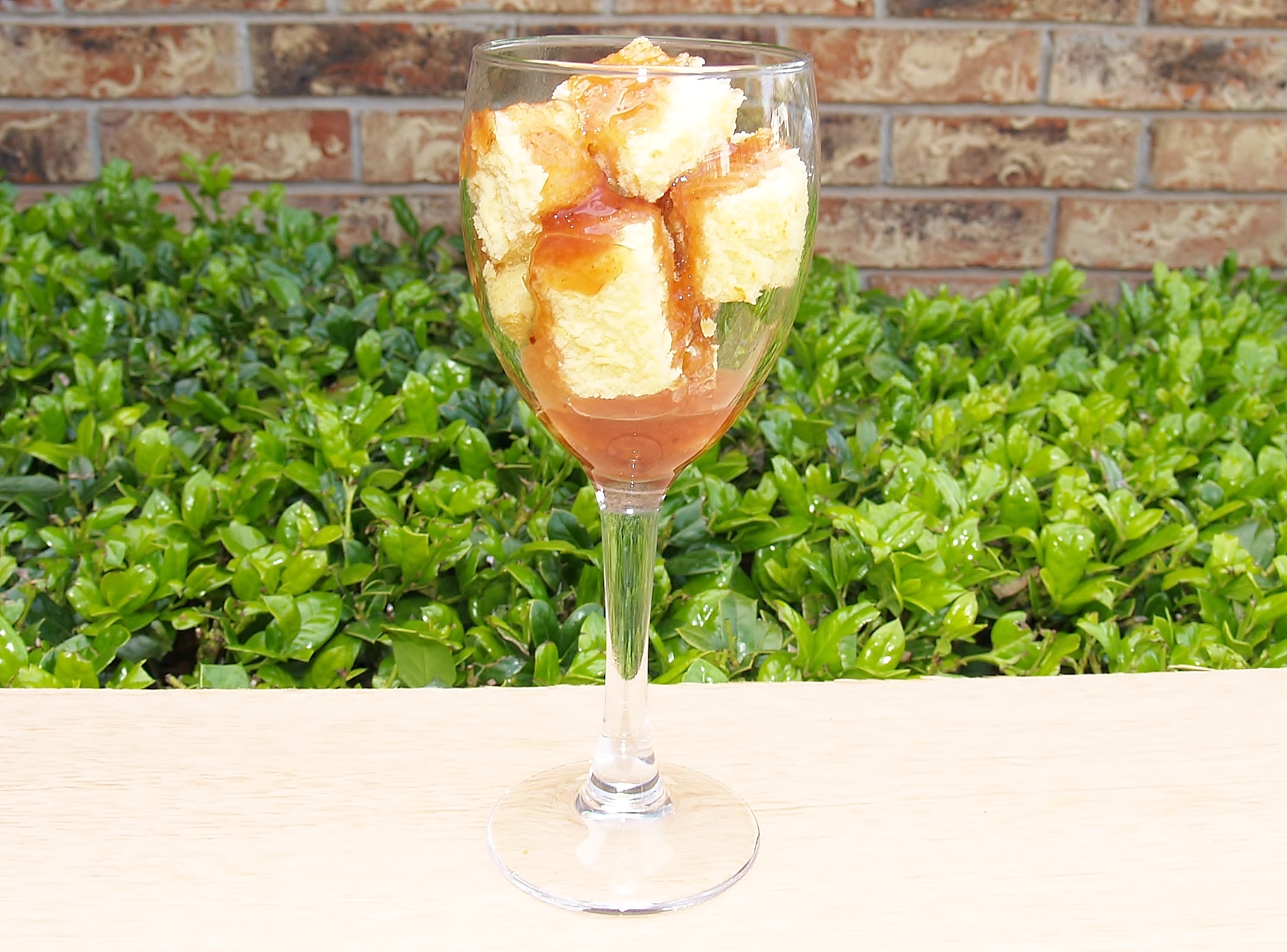 As for the drawing, if you want to win the case (6) pint jars of Heritage Blue Ball Mason Jars, please comment below. Drawing will be held at 6:00 PM CDT Monday May 13, 2013 – so you have until 5:59 PM on that date to enter. Good luck!
***Kelly @ Eclectically Vintage is having a blue mason jar giveaway too!! Go visit her for another chance to win!!*****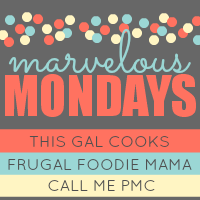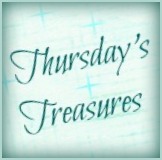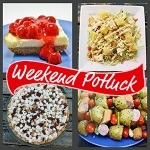 <div align="center"><a href="http://www.stayingclosetohome.com/search/label/Friday%20Food%20Frenzy" title="Staying Close to Home"><img>