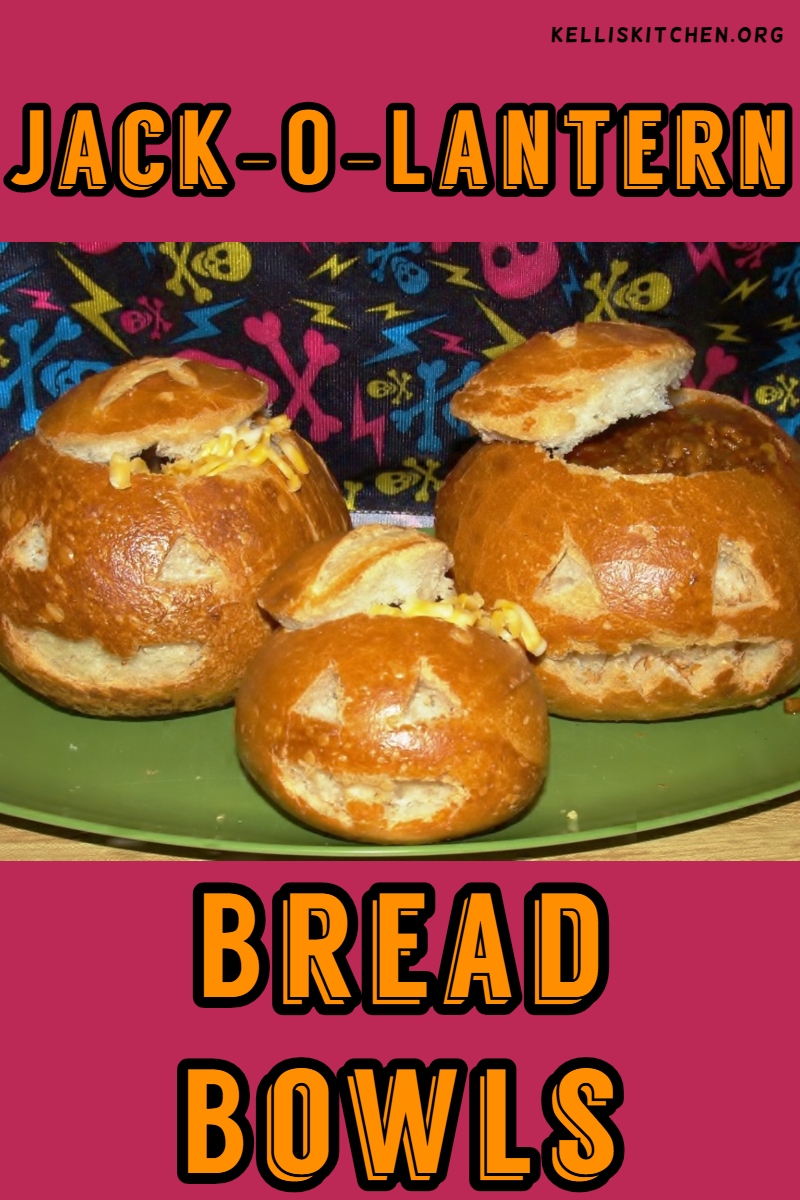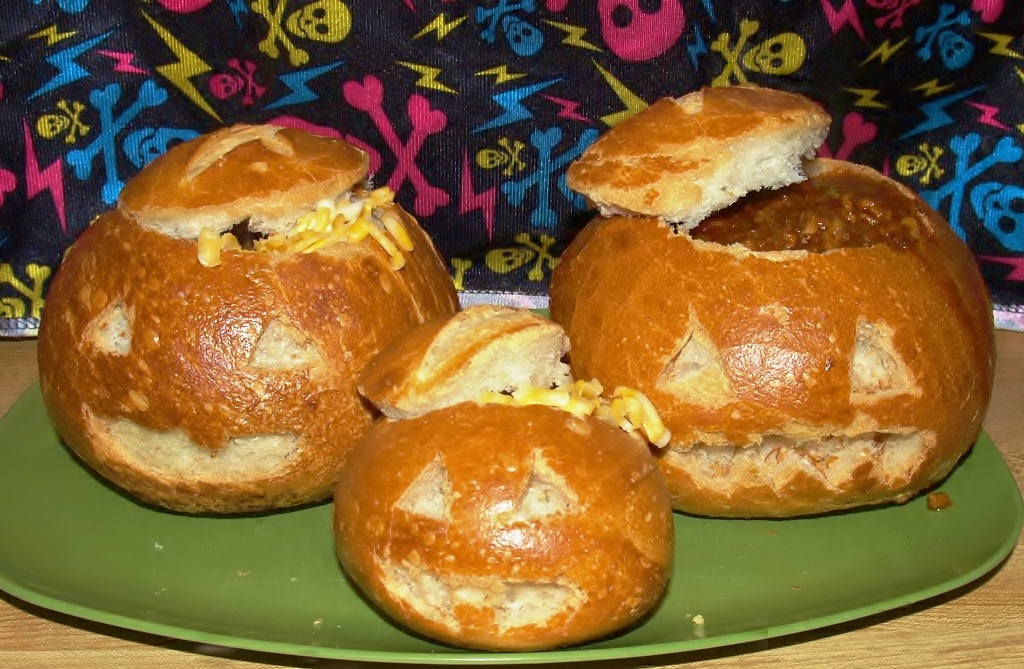 Aren't these great? I have Rootin' Tootin 2 Day chili in these but every year we put something – chili, homemade soup, cheese fondue, stew, just whatever you can think up (chocolate fondue or pudding would be fantastic!) in them. They are so easy and if you are having a Halloween party for kids or adults, these would be great. Top Girl made these for our Halloween get together.
They are sourdough bread bowls from Panera Bread or you can get them at Costco too – Baking Essentials Company supplies Bake-At-Home breads that you can make these with which you buy at Costco! Kids love them and so do adults!
They hold up so well with no leaking. Carve the Jack-O-Lantern face 1/2 way through the front of the bowl with a sharp knife! Then carve out the top and pull out enough bread to make a bread bowl. Fill with Chili and top with shredded cheese, if you like.