The farmer's market is beginning to fill with natures bounty. It's time to get canning!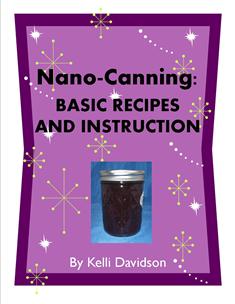 To help you get in gear for canning season we am going to raffle off 2 copies of NANO-CANNING: BASIC RECIPES AND INSTRUCTION [Kindle Edition].
But since my version of wordpress will not support RaffleCopter my daughter Holli Hagan-Rice is hosting the raffle on her blog Writing, Reading, and Eating. The contest will run until June 16, 2012.
Head over there to enter to win!