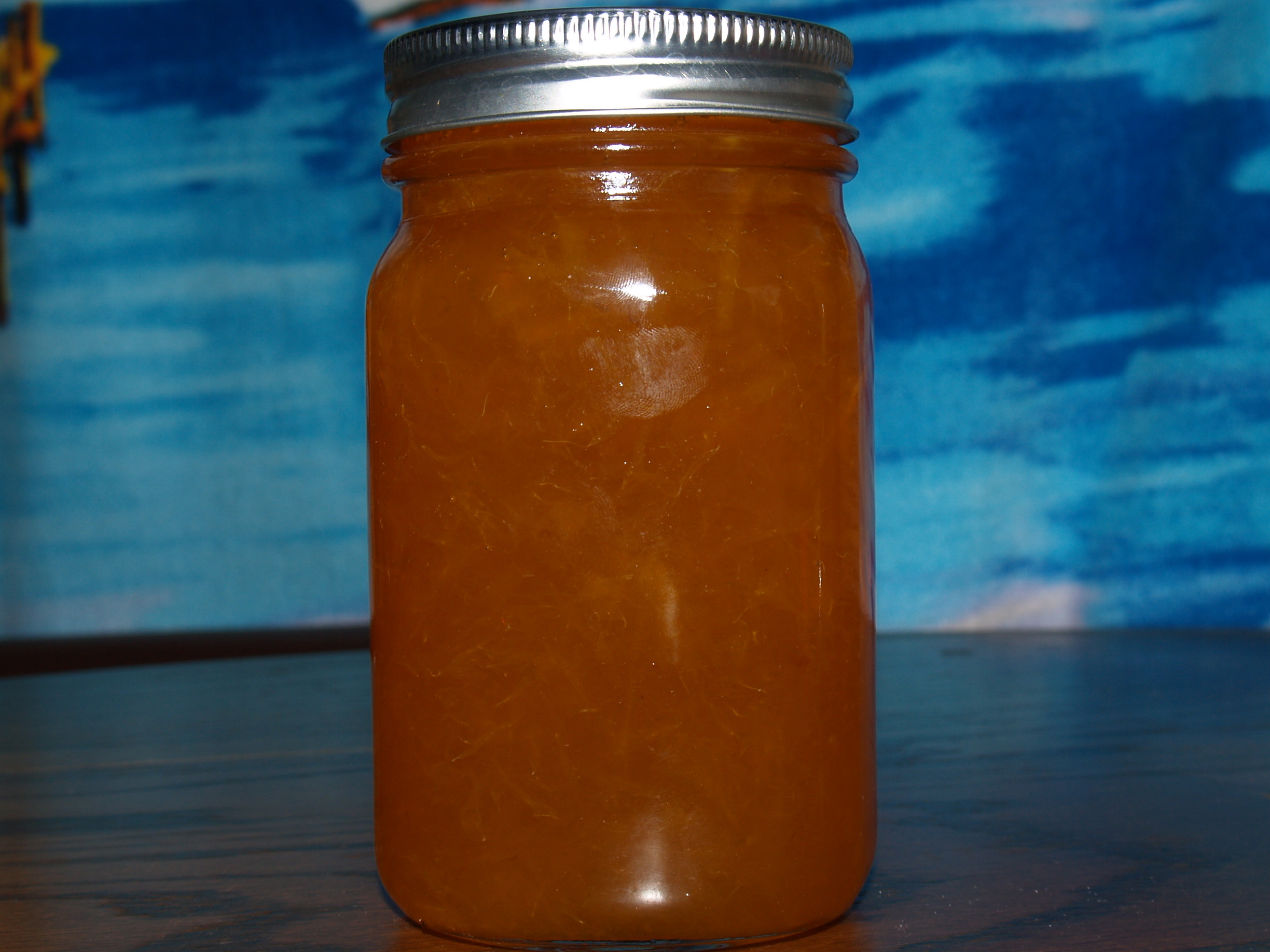 Whew! The weekend is finally winding down. I've had a roast and potatoes in the slow cooker all day and I'm looking forward to eating and watching the next-to-the-last football game of the year.
This weekend, I had 4 quart bags of frozen summer apricots, 7 oranges, and 2 lemons to make as much jam/jelly/marmalade as I could. Yesterday I thawed the apricots, simmered them in enough water to cover, and put them through the food mill. I strained the apricot juice several times through some cheese cloth and then I peeled the oranges, taking off the segment membranes and soaked them in tequila overnight. That took about 4 hours altogether and was enough work for one day!
This morning I got up and prepared the jars for canning as well as the fruit for preserving.
Apricot Orange Marmalade
5 cups of orange pulp – make sure you supreme *** the oranges.
3 tablespoons of grated orange zest
2 cups of apricot pulp
6 cups of sugar
1 box of pectin.
Directions
Put the orange pulp, zest, apricot pulp and pectin in a pot bringing to a hard boil.
Add the sugar all at once, bring to another hard boil while stiring constantly – allow to boil hard for 1 full minute.
Take off burner and ladle into pint and 1/2 pint jars. Put flats on jars and screw lids on.
I processed the pints and 1/2 pints of apricot orange marmalade in the boiling water bath for the allotted time.
After cooling I was so pleased to see that it had set up correctly.
I often worry about both apricots and oranges setting up, but put them together and who knows what will happen! What do you think?
***Supreme – Supreming is a technique that removes the membrane from citrus fruit so it can be served in slices. This is a little more time-consuming, but the results — no rind, no pith, no mess — are worth it.