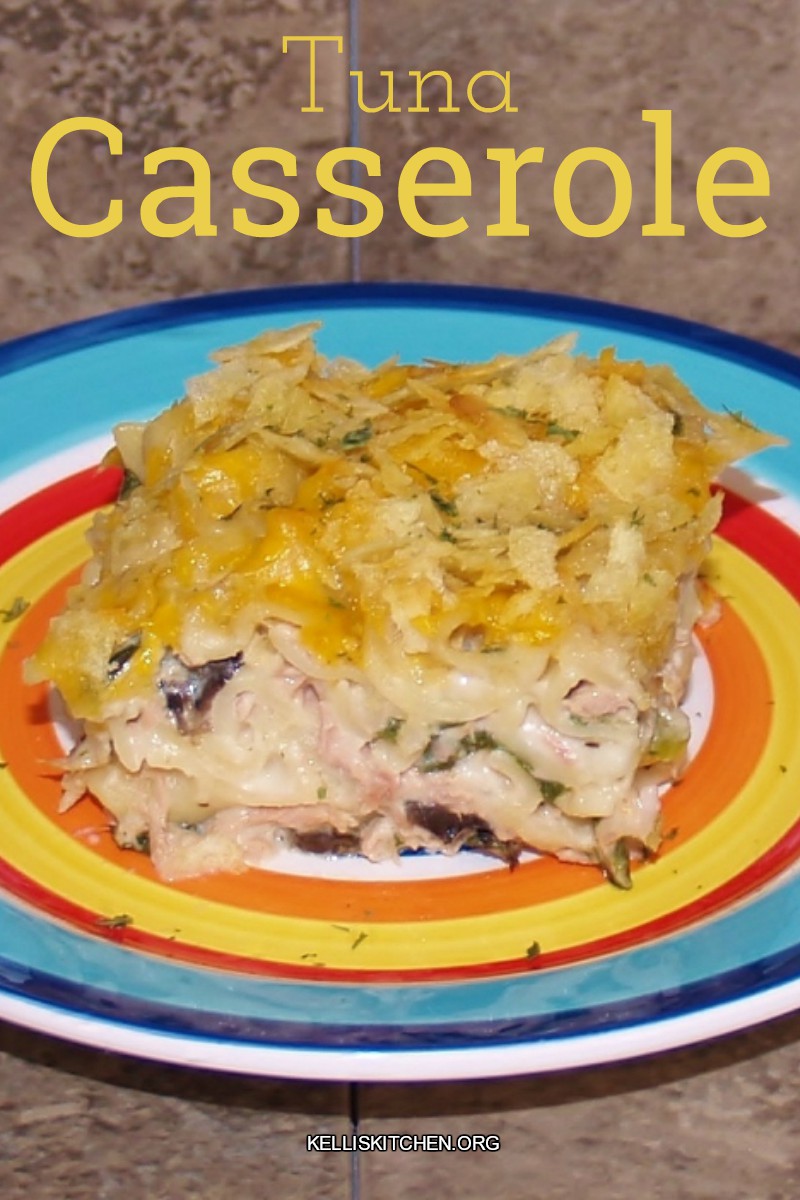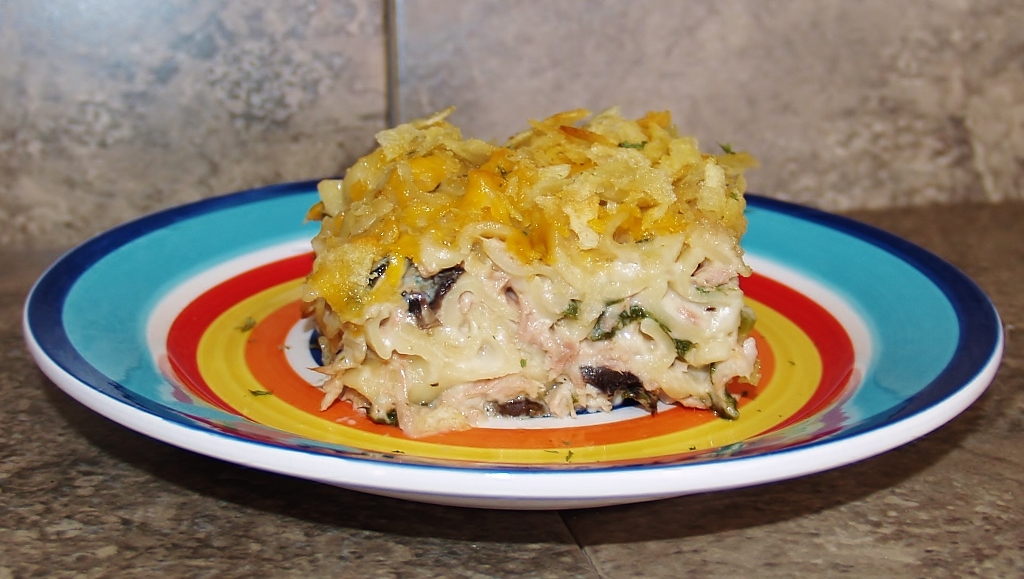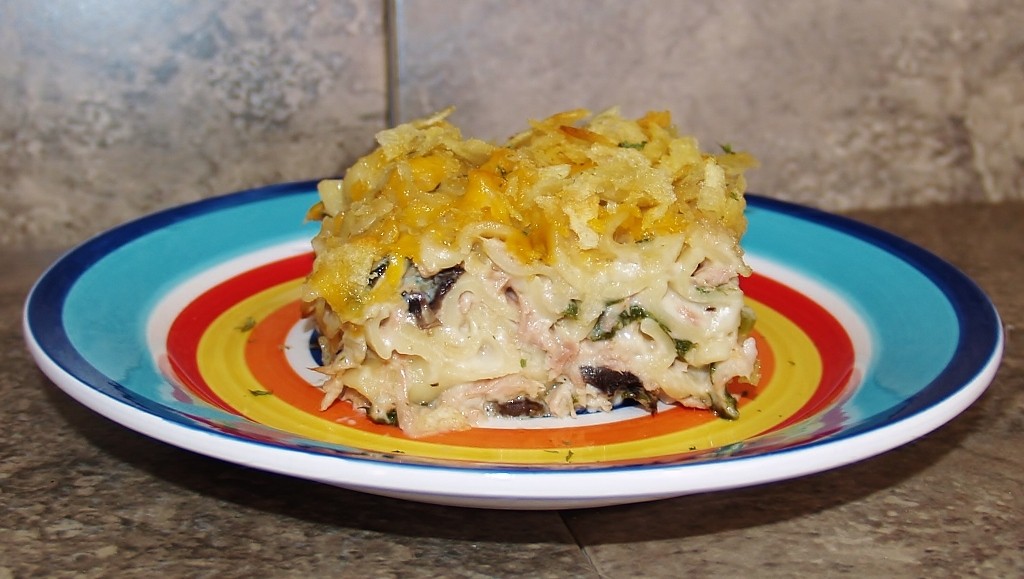 Do you remember Tuna Helper Tuna Casserole? I was a kid in the 60's and 70's so I had my share of tuna casseroles including the Tuna Helper brand. I liked it the best and really disliked most of the other because it was too strong so basically it just tasted like hot tuna that had some white runny stuff coming out of it. I would pick the potato chip topping off but mostly I just moved it around my plate and tried to feed it to the dog while my parents weren't looking. A few weeks ago, I began craving homemade tuna casserole but only the way I wanted to make it so I looked around for some recipes and honestly they all looked a bit too much like the ones I didn't like as a kid so I took a little information and struck out on my own………and you know what? It was deliciously memorable as well as something I will make again and again. I hope you will try it because I think you will like it too!
Not Your Mamma's Tuna Casserole
Ingredients:
4 Four oz. cans of water packed light tuna (this is important to taste)
8 oz. of wide egg noodles, cooked according to package
1 Tablespoon Olive Oil
1 eight oz. package of fresh mushrooms
1 cup firmly packed chopped fresh spinach (only I like English peas so I substituted this and it was great)
2 Celery ribs, chopped
1 Small onion, chopped
4 Cloves garlic, finely chopped
1 eight oz. block of Cream Cheese
1 Cup of chicken stock
Between ¼ and ½ Cup milk
2 Cups shredded mozzarella cheese
½ Cup shredded parmesan Cheese
½ Cup shredded cheddar cheese
1 cup finely crushed potato chips (we use Lays)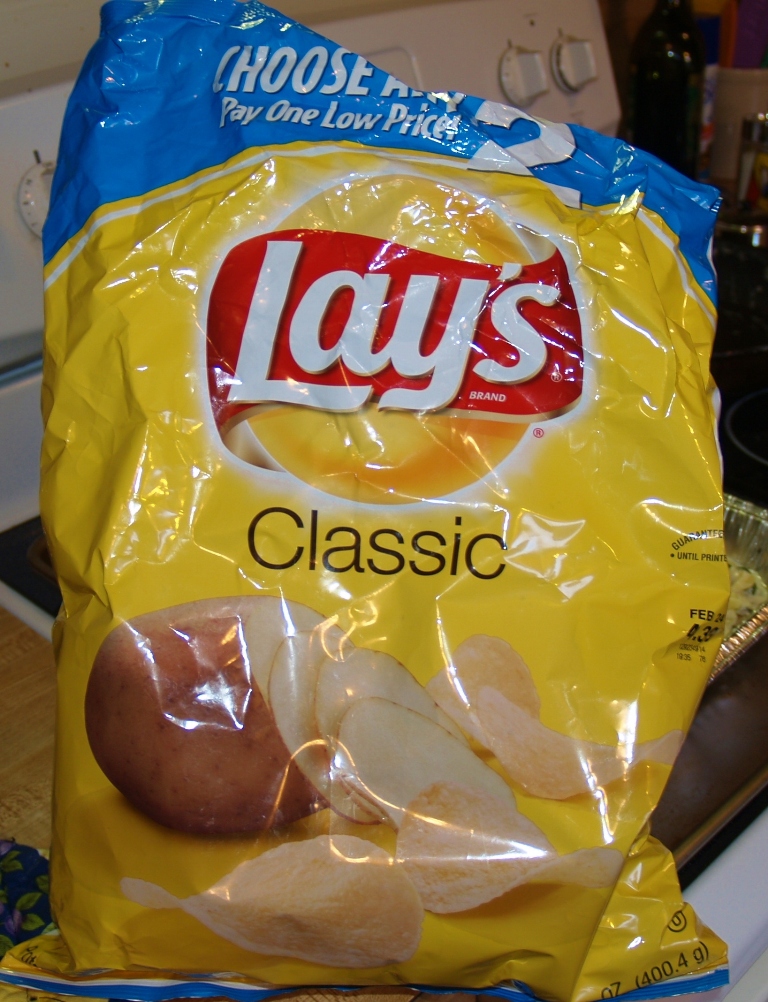 Salt and Pepper to taste.
Directions:
Pre Heat oven to 400F
Prepared Noodles as directed on package then set aside.
Open cans of tuna and drain.
Heat olive oil in pan and add in the mushrooms, celery, onion, spinach, garlic.
Cook for about 5 minutes then add in the cream cheese, stock, mozzarella, parmesan and milk stirring until smooth and cream.
Fold in noodles and tuna until combined.
Put in a non-stick sprayed 9 x 13 pan (I used a disposable one today because most was going to mom's house).
Top casserole with the cheddar cheese and then the potato chips.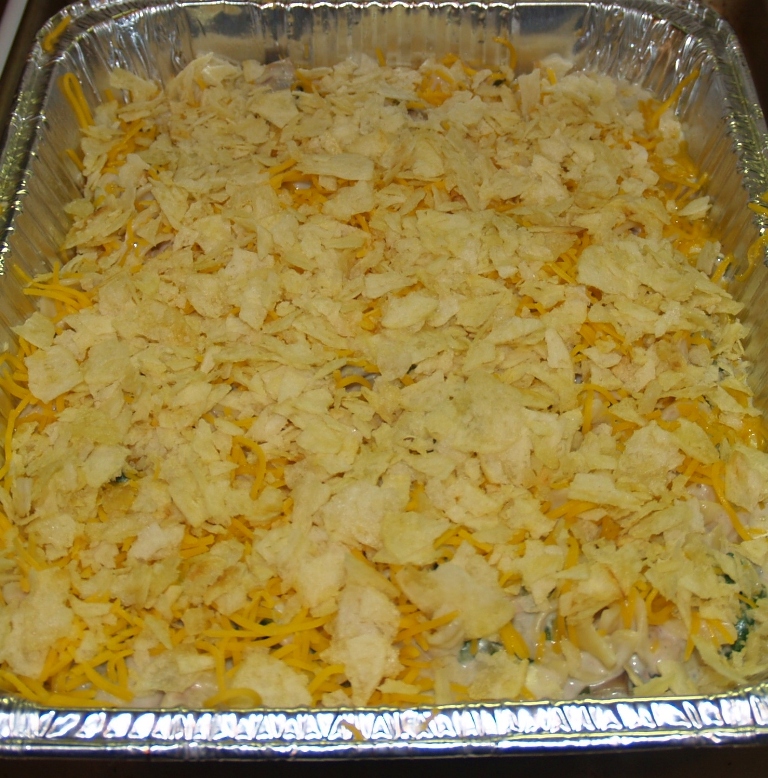 Put dish in oven for about 20 minutes.
Pull it out of the oven and allow to cool, loosely covered in foil for about 20 minutes.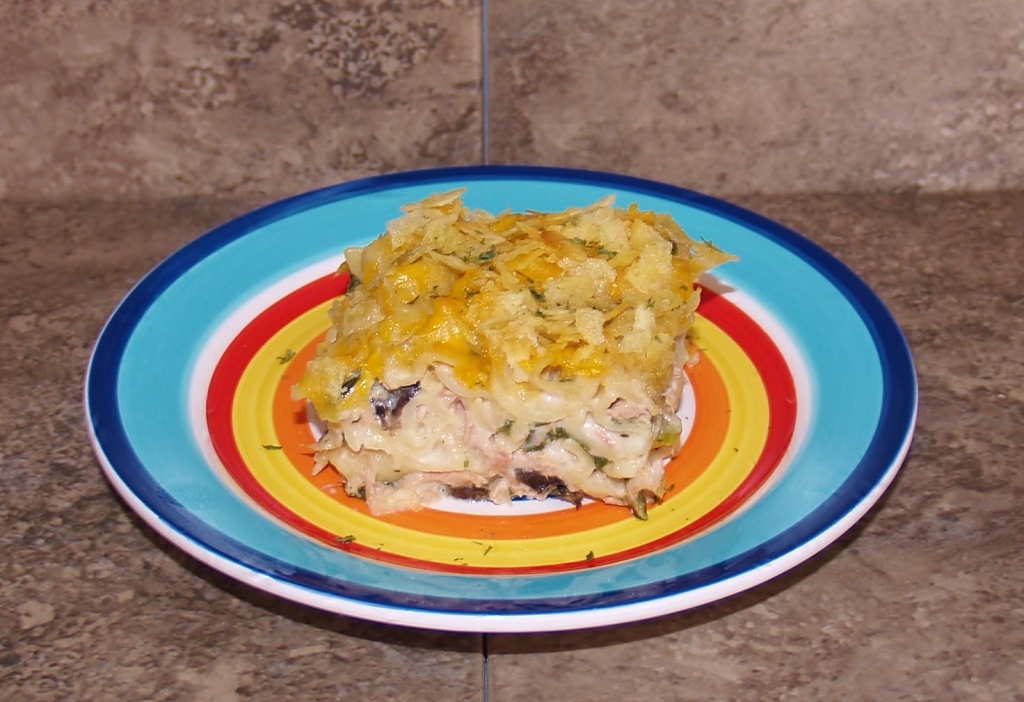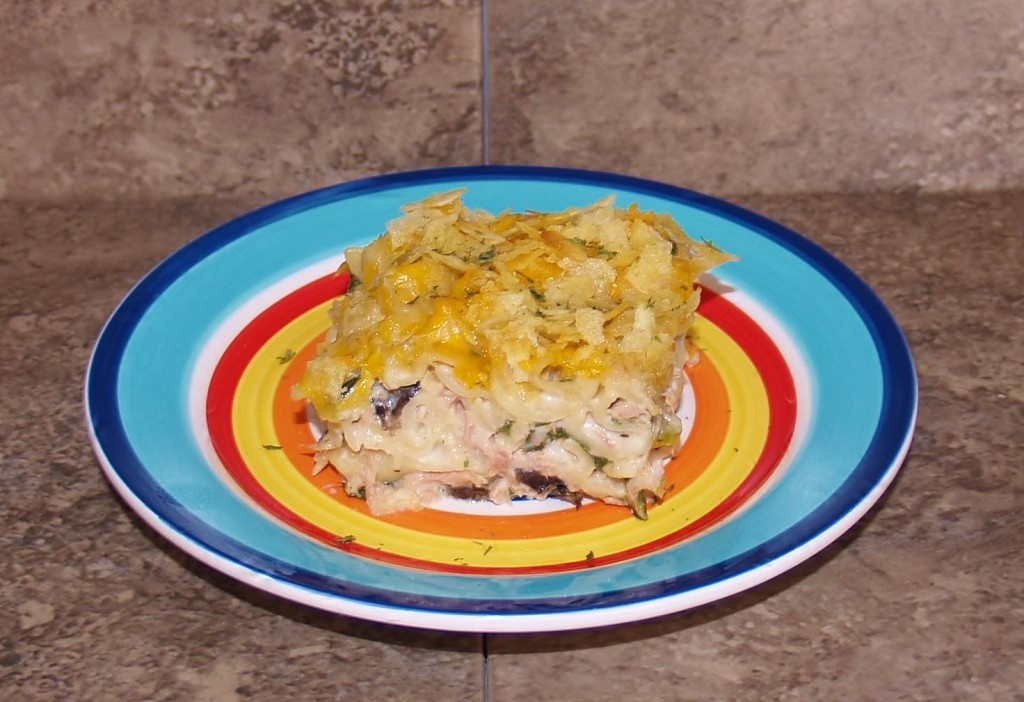 Serve and enjoy!
I am at Weekend Potluck – please come over and join us!