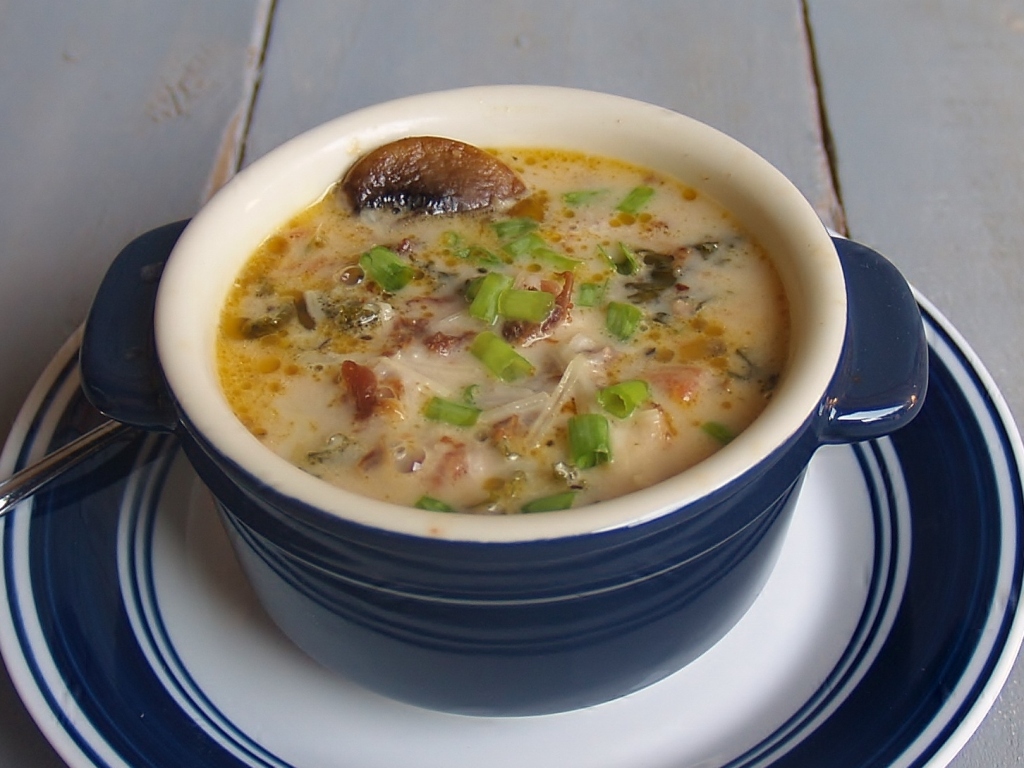 This soup is scrumptious and I cannot wait for you to try it.

I came to create this soup because I wanted to make the soup, Zuppo Toscano, that is from Olive Garden.  My co-worker and I went to enjoy the unending soup and salad promotion they generally offer in January and February – once I tasted that soup, I wanted to know how to make it.  I have been working on it and tweaking the recipe ever since.  It only vaguely resembles the Olive Garden soup now so we call it Knock Your Socks Off!
Knock Your Socks off Crock Pot Soup
Ingredients:
8 oz. Italian sausage, cooked and crumbled
4 potatoes, peeled and cubed into bite sized pieces
1 14.5 oz.Can Diced Tomatoes.  
1 Cup bacon, fried very crisp and chopped very finely (I used that already bagged kind and it works best)
1 16 oz. container of Mushrooms, sauteed in a little butter or olive oil then chopped finely
1 Cup Kale cleaned and chopped with that woody stem cut off.
2 Cups Heavy Cream
32 oz. Chicken Broth
2 Tablespoons flour
Directions:
Break out the Crock Pot!
Put in the sausage, potatoes, chicken broth, can of diced tomatoes, and JUST enough water to cover but ONLY if you need it.
Cook on high for 3-4 hours.
Whisk the flour into the heavy cream, make sure to get lumps out and all other items are chopped very finely – makes a huge difference!
Put the cream, kale, mushrooms, and bacon into soup.
Cook for another 30 – 45 minutes.
Sprinkle with freshly grated Parmesan, bacon bits, and green onion if desired then serve!
This may be put into containers and frozen for lunches.  It is delicious!
This recipe is posted at Weekend Potluck — come on over and check out all the recipes — just Click Here!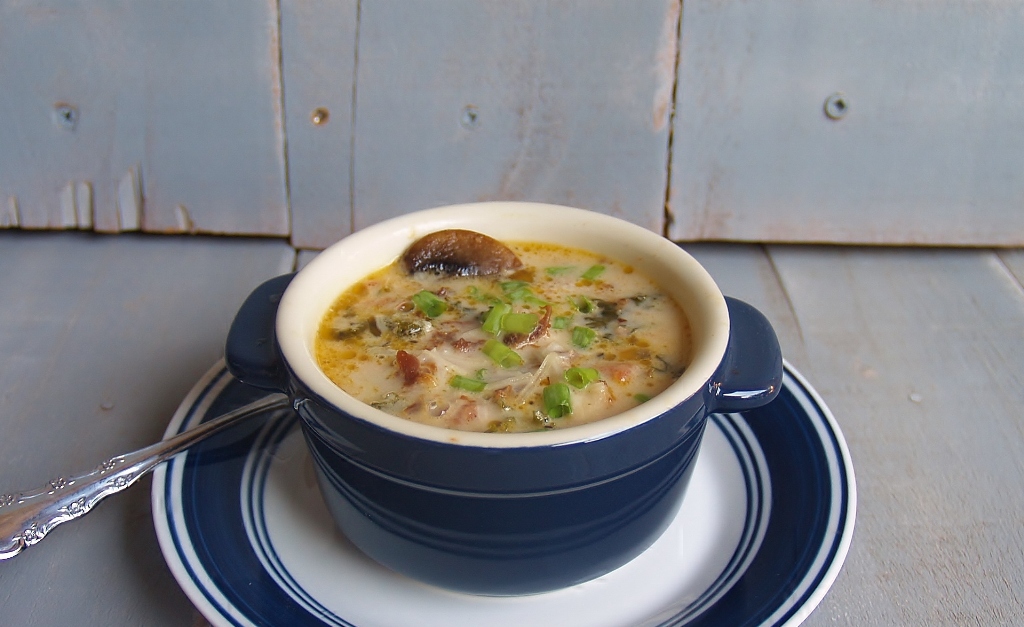 Enjoy!!