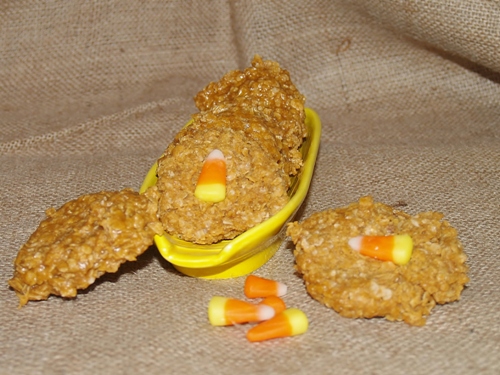 This is the recipe I read about in last Wednesday's newspaper that introduced me to the Jell-O Pumpkin Instant Pudding Mix. Although I changed the recipe some because originally written it was far too sweet, I like it. To give credit, I read it on Melba's Swap Shop column. Melba said the recipe was shared with her by Helen Rector of Oklahoma City. Mrs. Rector made a note in the original recipe that if you cannot find the Pumpkin Pudding, you can always substitute instant vanilla pudding. I used the pumpkin however I am not opposed to using vanilla or even chocolate next time. It is a very easy recipe and I swear I had them mixed up and curing on the wax paper in about 15 minutes. Talk about a last-minute crowd pleaser……this is it.
No Bake Pumpkin Oatmeal Cookies
Ingredients: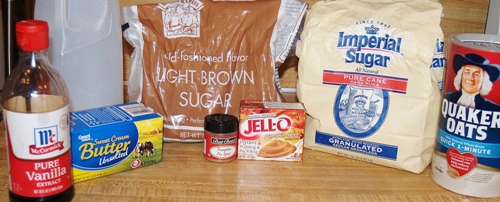 1 Cup granulated white sugar
½ Cup packed brown sugar
¾ Cup butter
2/3 Cup Milk
1 box (3.4 ounces) Instant Pumpkin pudding mix
3 ½ Cups Quick-Cooking Oats
1 teaspoon pumpkin pie spice
1 teaspoon vanilla
Directions:
In a medium saucepan, combine sugars, butter, and milk. Bring to a boil and allow to boil for 2 full minutes.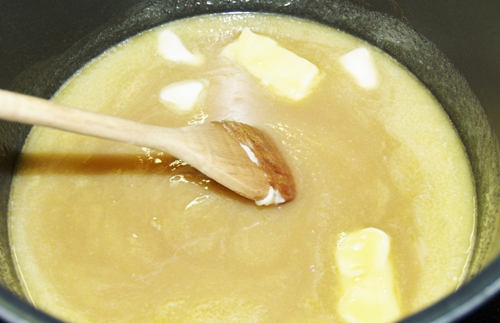 Remove from heat and stir in pumpkin pudding mix.
After it is combined well, stir in the oats, pumpkin pie spice and vanilla.
Drop by rounded Tablespoons onto wax paper.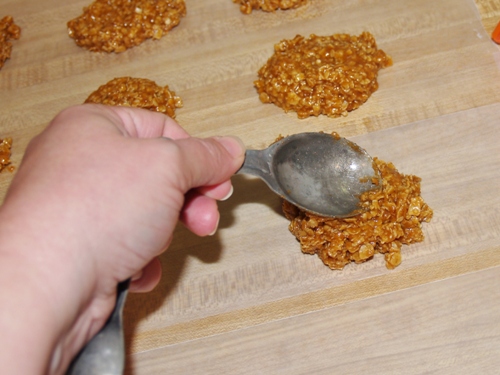 Allow to set up. Store in an air-tight container.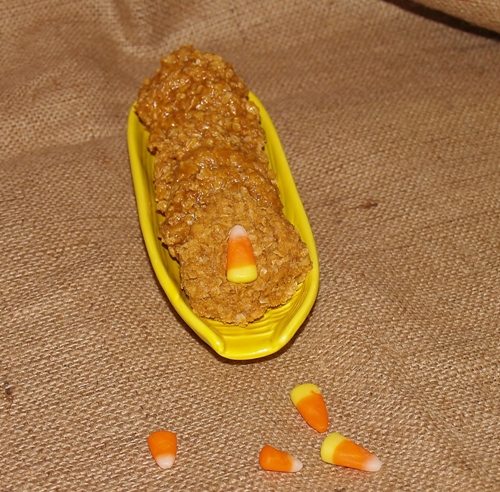 I added the little candy corn. I hope you enjoy them as much as the Son-In-Law's employee did today at work!