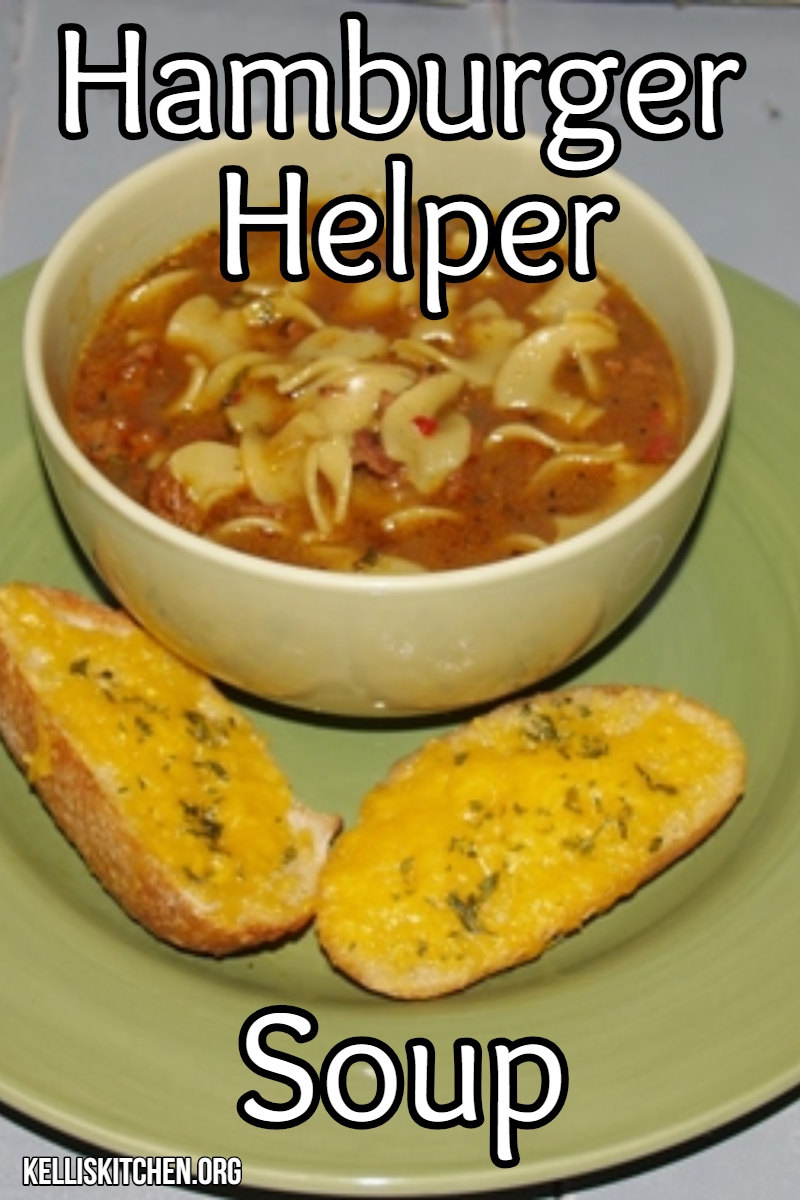 Y'all know me pretty well by now and you are aware that I have learned to enjoy cooking but I love a good shortcut unless it is the weekend. This is a weeknight soup for those cold rainy nights – like we are having this evening. It takes no time at all and a big plus is that it incorporates one of Mr. Picky Eater's favorite convenience foods: Hamburger Helper. When I first started the blog back in January of 2012 I began making all kinds of new-fangled food, as he called it – sometimes a colossal failure but most times not however I wanted to make something familiar for him at least once per week. I found this recipe on the Betty Crocker website and figured I would give it a try. Turns out that we all like it! I have changed it up over time to fit our family likes but if you click on the link in the name Betty Crocker, you will see the original recipe.
Start out with these things:
Hamburger Helper Soup
1 lb hamburger meat
1 box Hamburger Helper Beef Pasta
½ teaspoon basil
1/8 teaspoon black pepper
1 small onion chopped
6 Cups of water
2 cloves crushed garlic
2 Tablespoons fresh parsley
**the original recipe calls for one jar of Mushrooms but that's not going to pass the MPE test!**
Directions:
Brown the meat with onions and garlic then drain.
Put that back into the Dutch oven with the water, sauce mix, basil and black pepper bringing to a boil then simmer with a lid on the pot for 10 minutes.
Take the lid off and bring back up to boil and add the pasta.
Once again put the lid on and simmer on low for 10 more minutes and serve.
You have weeknight soup and it's hearty and tasty!
This recipe has 1 lb. of left over taco meat from the night before and a few red pepper flakes to give it some spice.
I wasn't paid by Betty Crocker to review this recipe – I just really like it and for those of you who don't have everything you need for all-day homemade soup or don't have all day but soup would hit the spot – this is the recipe for you AND there was only 1 cup of leftovers after 5 bowls were polished off – MPE had two!
Enjoy!