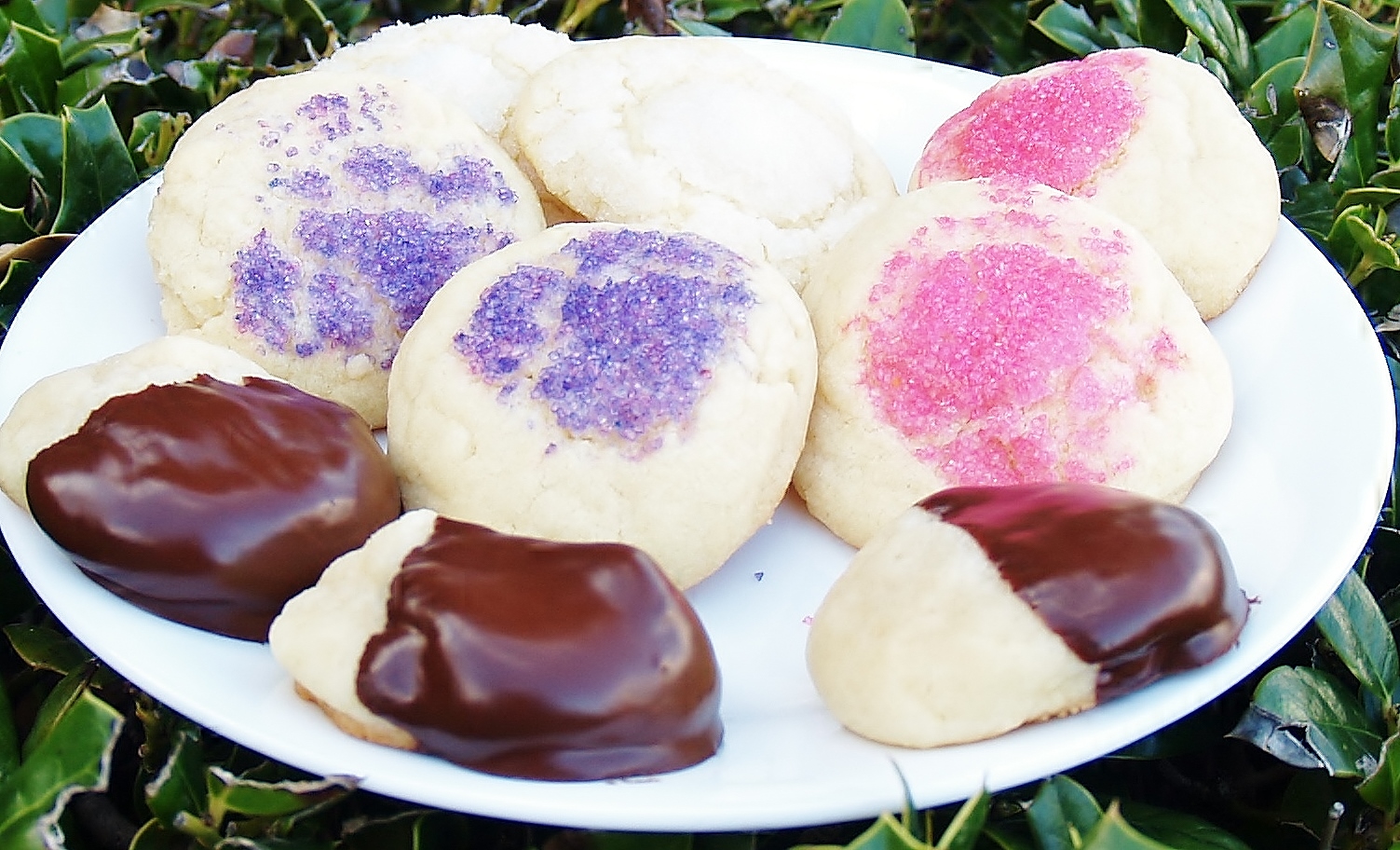 Jimmie is the oldest grandchild and I am the youngest. Fifteen years and sixteen cousins separate us but back then we were close in that adult/kid sort of way because we were the favorite grandchildren of Jim and Dan Taylor. When Jimmie was young, he was sent on a bus to his name sake's house for the summer so his mom, my Aunt Betty Jean could have some breathing room. She was a divorcee' in the 60's which was a huge no-no in those days. I spent many weeks and/or weekends with my grandparents during the summer as well. When Jimmie graduated high school he entered the Air Force through the mandatory draft and was stationed at Patrick Air Force Base in Cocoa Beach, Florida. Here is a picture of the two of us at my parent's wedding right before he went into the Air Force. This post is mostly about him and my Nana.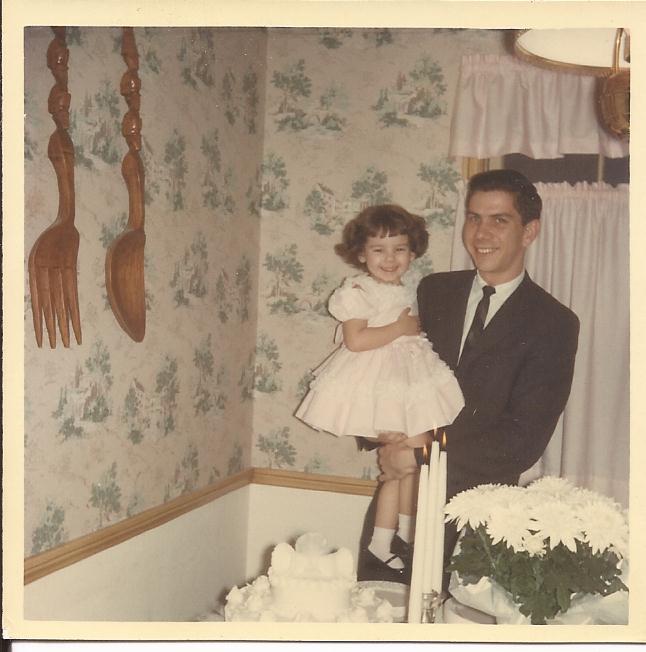 Every Thursday morning Nana would get up and fix Jim-Pa breakfast sending him off to his job as Sheriff and then she would sit down on the front porch – weather permitting – and write letters. One each to her sister John, one of her daughters-in-law Pat, two of her daughters Betty Jean and Shirley, several to some nieces and one to Jimmie "because he was homesick". When she finished, about 9:00AM she would go into the kitchen which was a huge 20's style that had appliances, those appliances still running thanks to this website, around the edge of the room and a dining table in the middle big enough to seat two adults and six children.
Under the tristone countertop at one end of the kitchen was a door instead of drawer and inside was a big metal can that was taller than me until I was 6 which held the flour and on top sat a huge Tupperware bowl with lid and it held the sugar. She would pull out her wooden bowl and board from under there and set them on the table and as she would sift the flour for the cookies or cake we were about to make she would begin to sing old hymns in her Mezzosoprano voice. Most generally her choice was The Old Rugged Cross, but she liked Amazing Grace and In the Garden too.
There was no air conditioning so Nana usually wore a sleeveless house dress with a beautiful full apron over that. She would mix the sugar and butter then eggs and then taking her big serving spoon that came from the Navy when my Uncle Dub was doing KP duty, she would measure out so many heaping table spoons of sifted flour in the bowl and begin stirring with that big 'ol spoon. When it was all mixed up, it was my turn to help. I went to one of the kitchen drawers and pulled out the tea towel that I placed over the bowl and placed in the fridge. Nana would wipe her floured hands on her apron, take a hankie out of her apron pocket and dab her forehead while pushing a lock of hair out of her face and announce she was hot and it was time to swing on the porch. After a few minutes, Lassie – Mrs. Lassiter was her name but I couldn't pronounce it as a child, and Mrs. Cox would come over to the porch and sit in the cool morning breeze as they discussed how their flower and vegetable gardens were doing, what they were fixing for lunch, and why in the world Mrs. Thompson's son was over there at her house bothering her again – probably asking for more money. Then as soon as they came, the women left and we went back to the kitchen to roll out the cookies.
We each would take a spoon and dip out some of the cold sugar cookie dough then dip them in sugar and place on the baking sheets. Sometimes should would have to re-shape mine because they would not be uniform like hers but sometimes she left them the same. Into the oven they would go and as they baked, she would cook lunch for us and Jim-Pa. He would be home about the time all the cookies came out of her double oven and while we enjoyed a lunch of garden fresh salad, sliced tomatoes, and fried chicken – the cookies would cool. As he left, Nana would turn to do the dishes and just out of her sight line he would grab two cookies, look at me and wink, then scoot out the door as she yelled over her shoulder to him, "I saw that"!
Nana would go to her closet and choose a "go-to-town" dress hanging it in one of the very large bathrooms in the house. My job then was to cut out wax paper wide enough to put two cookies in. Together we would wrap the cookies like an envelope 2 by 2. Nana thought radio music made it go faster so she would turn it on to The Ranch where Billy Parker would spin tunes like Merle Haggard singing Mama Tried or George Jones singing Walk Through This World With me or my favorite (but certainly not Nana's because the word whiskey was in it) Like a Coat from the Cold by Guy Clark. Once they were wrapped and packed into the box, Nana would dress, do up her hair and make-up while I found the parasols. She would put on her gloves, open the parasols and off we would go walking to town with the box. Nana never learned to drive so she walked everywhere – part of what kept her active and alive without illness until age 96.
When we would arrive at the post office she would hand over the box of cookies to the postman who asked if she was sending Jimmie a goodie box to which she would reply, yes, she had done it for her boys and she would do it for her grandsons as well. He would tell her the price, $2.72, and then he would note it on her account which Jim-Pa would go in and pay once a month when he went to pay the grocery and pharmacy accounts too. We would turn left from the Post office and walk the two blocks to the Pharmacy where we would sit at the counter and share a dish of ice cream and a Coke. Then we would walk the mile or so home where Nana would wash or iron or sweep the floors while I laid on the porch swing and generally took a nap. No matter how hot it was, I would wake up with one of her smartly pressed aprons over my legs – so I wouldn't catch cold, she would say.
Supper would be cooked and eaten, the garden would be hoed and weeded and then more front porch time with Lassie, Mrs. Cox, and Mrs. Thompson until it began to get dark. At last, we would go into the house and read the letters she received at the post office from the same people she had written to earlier in the day. The last one she would read was from Jimmie. He would tell her how much the cookies or Chocolate Potato Cake meant to him and "the guys". Occasionally, some of the men in his barracks would jot a note to her in scrawled writing and we would get tickled trying to read what they said. The day was over and it was time to go to bed because we would have another full day on Friday.
And so went my Thursdays during the summers from 1967 – 1977 when Jimmie left the Air Force and I became too active with my friends to have time for Nana and Jim-Pa. She was disappointed but I made it up to her when Top Girl was born. She came to live with us to help me take care of the baby while I went to college. Jim-Pa was gone by then and she was lonely. We never made sugar cookies again after that but I still have fond memories of them and that's why I'm spending the year learning to make sugar cookies. I want Rocket to have special memories like that about me. There's nothing better than that!
This is the recipe from the recipe book that Top Girl put together before Nana passed away. Below is a picture of me and my cousin Kent on the day of her funeral.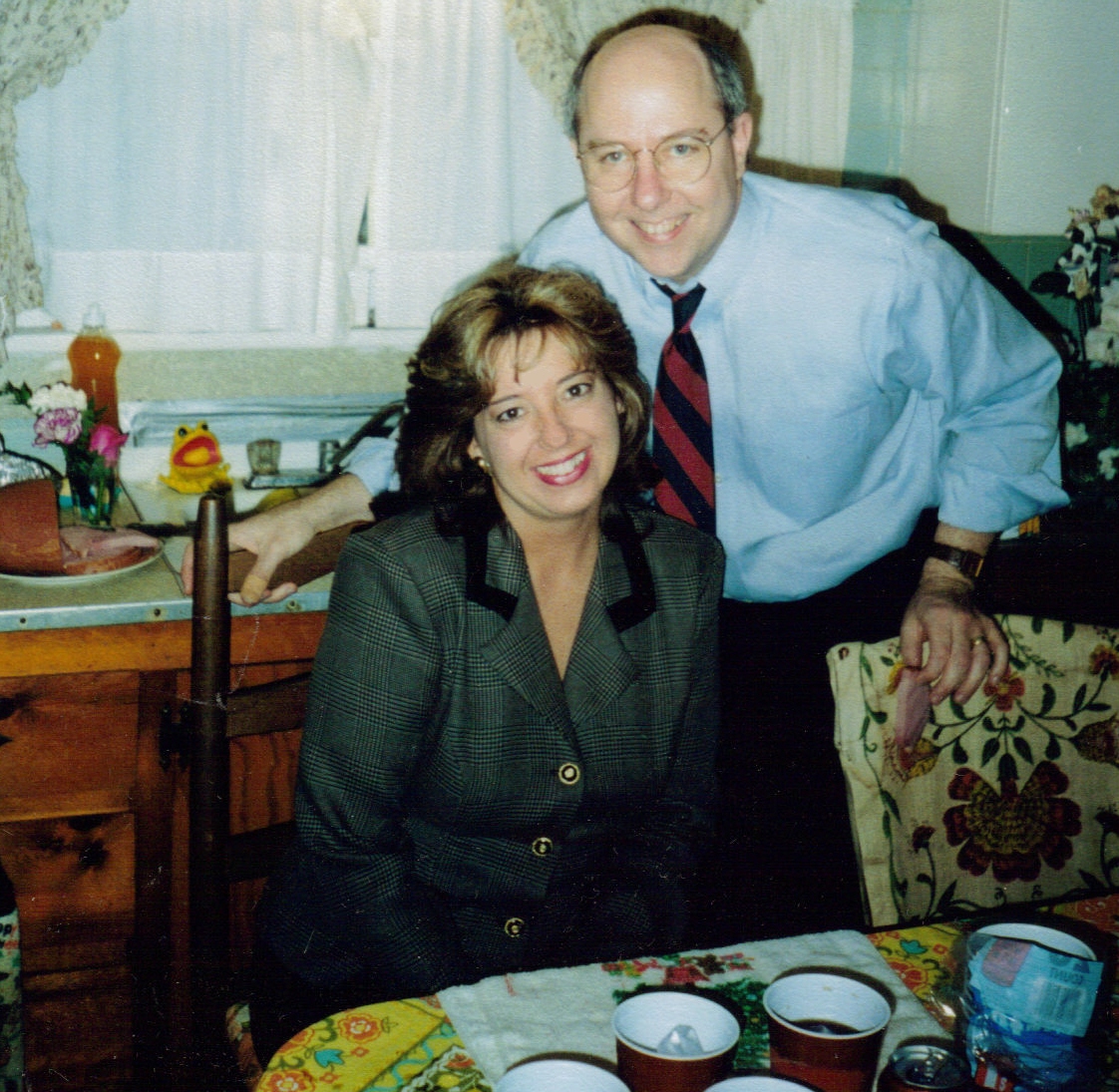 Nana's Sugar Cookies
Ingredients:
1 1/2 Cups of Sugar, divided (I always use Imperial Sugar)
¾ Cup unsalted butter, softened
1 egg
1 Cups all-purpose flour, sifted
1 teaspoon baking powder
¼ teaspoon salt
Directions:
1. Preheat oven to 375 F
2. Mix 1 cup of sugar and the butter with a hand mixer until smooth
3. Add the egg and beat until creamy
4. Slowly had the flour, baking powder, and salt.
5. Place in a bowl covered with a tea towel for about 30 minutes
6. Shape cookie mix into 1 inch balls and then roll in remaining sugar.
7. Place on an ungreased cookie sheet and bake for 10 – 12 minutes or until the edges are lightly browned.
8. Only let them cool a few minutes and get them off the pan and onto a wire rack to cool or they will stick to the pan. Cool completely.
9. If you like, you can melt some chocolate and dip them in like I did but that's not a part of the original recipe.
I have fond memories of those aprons that Nana wore. Top Girl loved them so much that she has them all and wears them all the time. Some of them have the most beautiful needle work! That's why I'm so excited about the giveaway!
Remember my Easter Truffles recipe? I said I got the recipe from the Imperial Sugar website and I always used Imperial Sugar. They liked my recipe as well and I recently asked them if I could do a giveaway with them. I've never done that before and they were so extremely nice and eager to send me this beautiful apron to give away: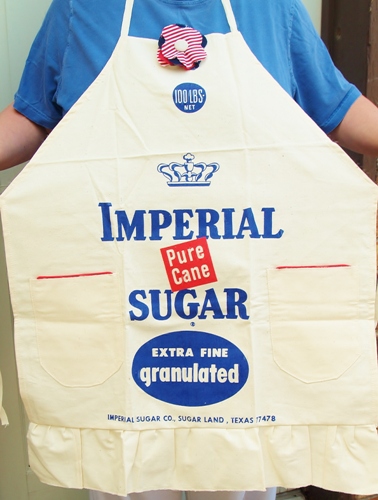 Its wonderful cotton and that little flower thing has a clip and pin on the back so you can use it or not. It will wear beautifully and best of all it will get softer and softer just like Nana's. Some of her aprons were made out of sacks too. I'm so happy to get to offer this to you with no strings attached except, if you would like to win the apron, you will need to leave me a comment on this post. That's it. You don't have to follow me on everything because why would you need to do that? You would start getting Kalamity Kelli overload and that pain is solely reserved for my family!  The contest will commence with the publishing of this post and end @ 7:00 PM CDT on April 15, 2013. After that (probably the next day) I will use that random number picker everyone uses to choose the winner posting that person's name. They will have 24 hours from the time I post it to contact me by email. If I don't hear from them in those 24 hours, then I will choose another name and so on until SOMEONE answers! I don't care where you live, if you want to enter and you win, I will send it to you so don't worry about it if you don't live in the 48 contiguous states of America – go ahead and leave a comment, but be sure to check around the 16th. I would hate for you to win and then not get it because you didn't check in. If you feel inclined, go on over and check out the recipe on the Imperial Sugar website!
One last thing, after Rocket's birthday (Sunday) and my annual Personal Care Assistant Conference (next Thursday) I will purchasing a few more giveaways that I want to give to you for being such loyal and kind readers. This past week I have been exposed to those who have mega-blogs with a kazillion views and they have told stories that would make a person's hair stand on end about rude and mean-commenting readers. So, I knew I wanted to do something nice for you and this is what I came up with. I hope you will understand my seriousness of feeling because I am buying all the giveaways myself – that also means you shouldn't expect a full set of Le Creuset or a Kitchenaid stand mixer. But, if I ever win the lottery …… Thank you all for being so kind to me as I show you my triumphs and disasters! Love to you all and good luck!
<img border="0″ src="
" />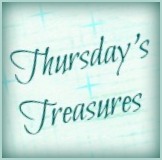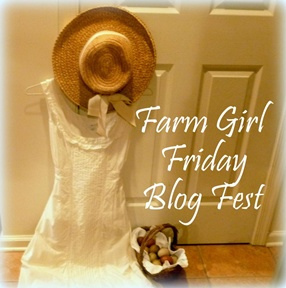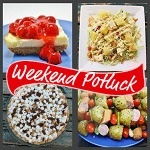 I'm also partying here!! http://www.stayingclosetohome.com/2013/04/friday-food-frenzy-spring-into-kitchen.html