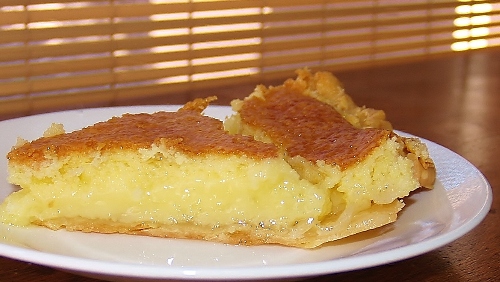 Nana made Chess pie for as far back as I can remember. It is a wonderfully scrumptious pie that is very old fashioned. I was about 10 when I decided that is what I wanted for my birthday instead of a cake. Luckily, Top Girl learned how to make it from her and this year; I made it myself for the first time at Easter.
Chess Pie
Ingredients:
1 baked pie crust
½ Cup Butter, softened
1 ½ Cups granulated Sugar (I use Imperial)
1 teaspoon vanilla
3 eggs – added one at a time
¼ Cup evaporated milk
1 Tablespoon white vinegar
2 teaspoons Corn Meal (optional)
Directions:
Pre-heat oven to 425 F
Using a mixer, blend butter, sugar, and vanilla until creamy
Add eggs one at a time
Then mix in the evaporated milk, vinegar, and corn meal if wanted
Once you put the pie in the oven, lower the heat to 325F and bake for 40 – 50 minutes or until the top is a lovely brown. Mmmmm……….
Let cool completely inside the oven. Don't worry, it won't dry out.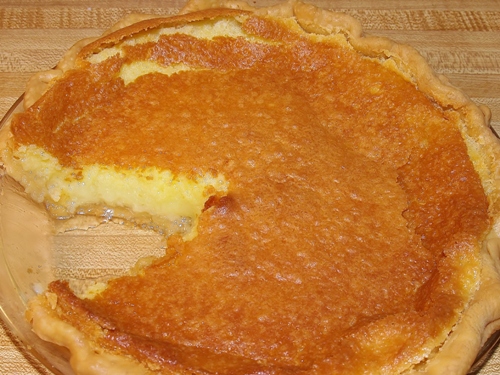 Enjoy!