Tonight I am beat! I usually post a recipe on Tuesday nights but I thought it would be fun to see what I did on Saturday afternoon. I love peeps and have always wanted to set up dioramas with them. Top Girl and I put together the Peeps sign above, which took up about 1/4 of my kitchen floor. I meant these to be in good fun and I hope you enjoy them!
This is a toy that Wonder Boy bought Rocket for Christmas. It's a jungle zoo or something – I thought the peeps looked funny on it.
Another of Rocket's toys – his other grandpa was a pilot in the Air Force so Rocket has lots of airplanes to remember his grandpa better. He died when Rocket was so young…
My dad was a farmer so tractors are another part of Rocket's life and I always love singing the Green Acres song at the top of my lungs!
This is a good message at any time!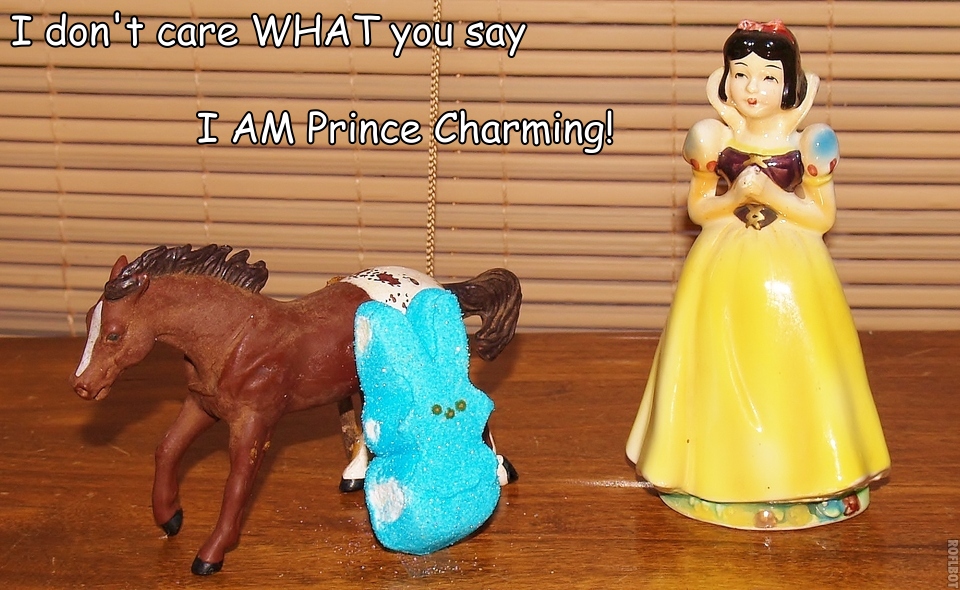 Ha ha! Peeps-charming!
This one is for my daughter Top Girl. She loves geeky stuff like this. I thought about making the caption say, "does this plastic egg make me look fat?"
This one is self explanatory!