Hello everyone! I'm happy to fill in for Kelli today. I hope you enjoy this recipe.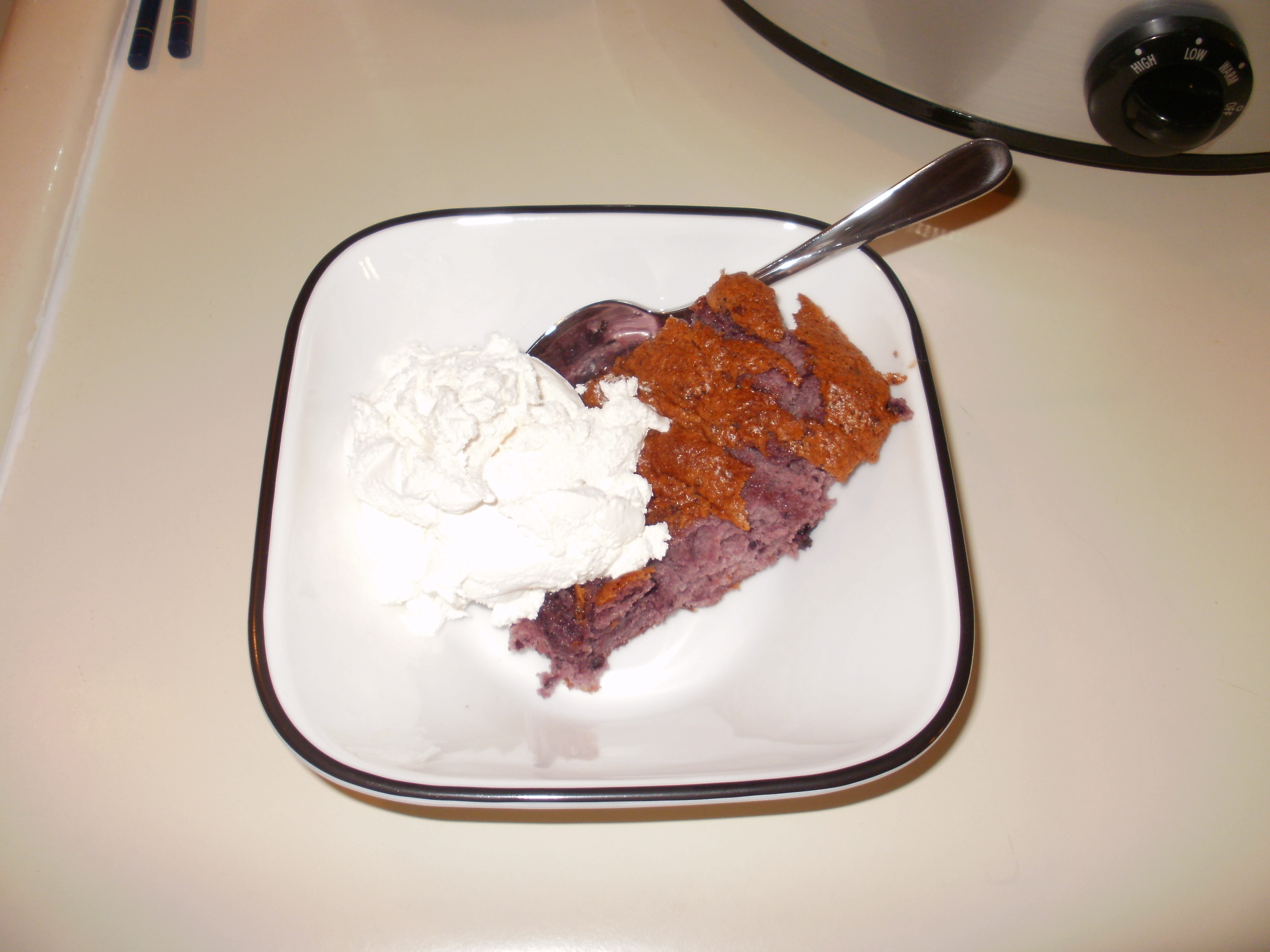 I like to make a quick and easy desert on the weekend. Sweets are nice to have around the house but I don't normally like to spend a lot of time on them. I saw this recipe on Pinterest and decided to give it a try. It's just 2 ingredients and takes 30 minutes to cook.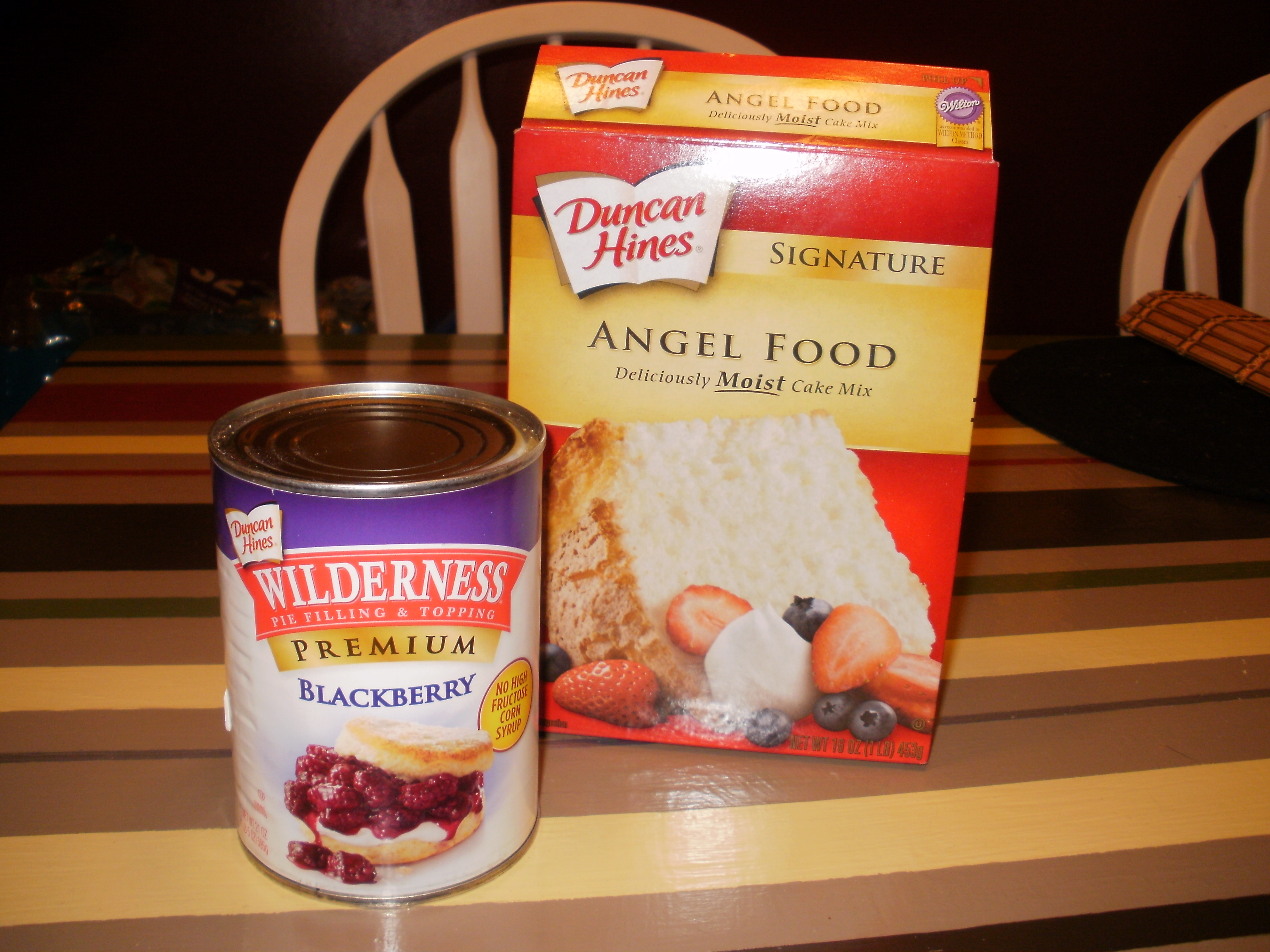 Pie Filling Cake
Ingredients
1 Box of Angel Food Cake Mix
1 Can of Pie Filling
Preheat oven to 350 degrees.
Mix ingredients together in a bowl pour into a greased 9×13 pan.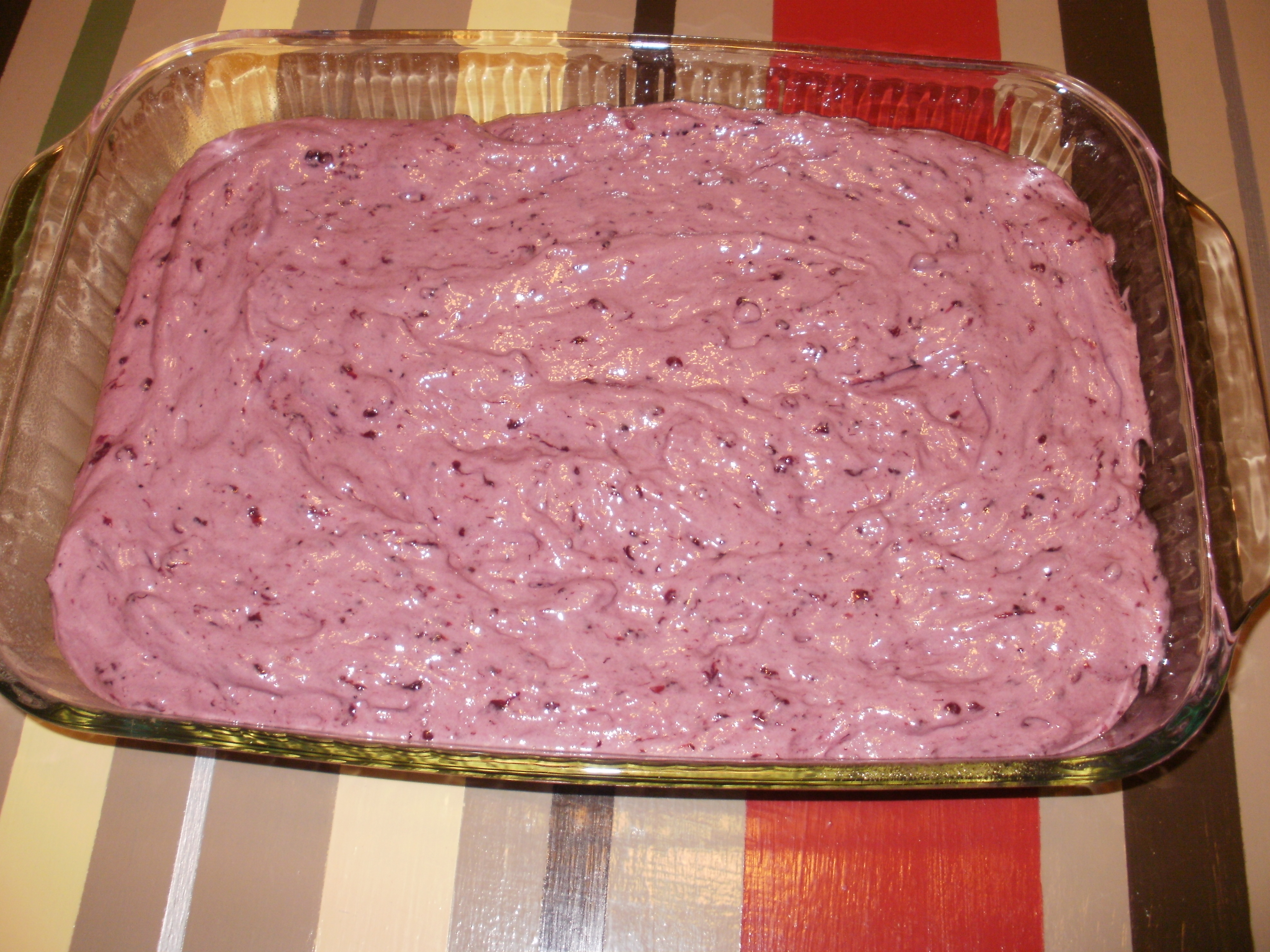 I love the color of this cake; purple is my favorite color.
Bake for 30 minutes or until it browns on top.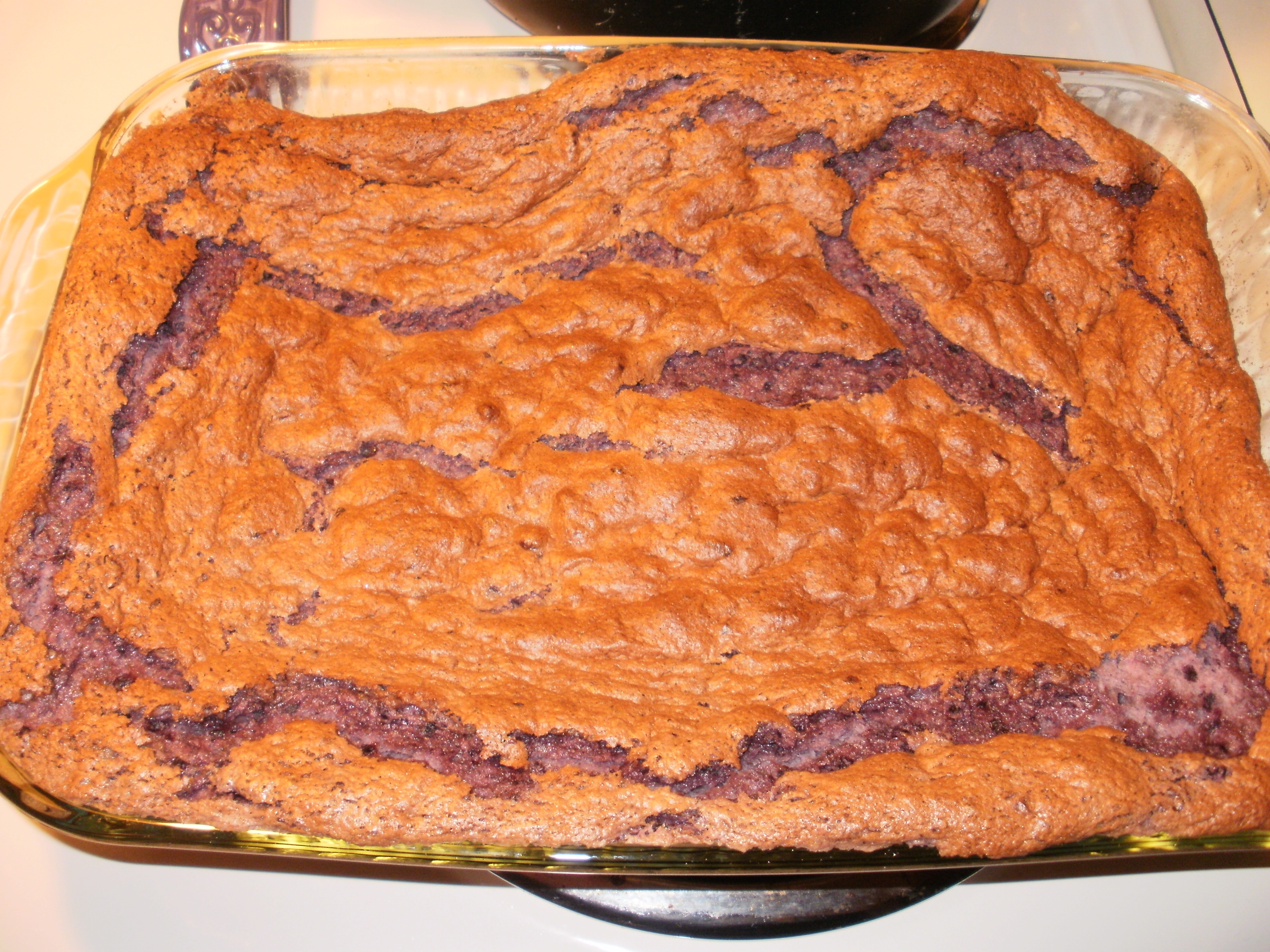 I think I'll try this recipe again with apple pie filling or maybe cherry pie filling. I think either would be good…just not as purple.
Pick out your favorite pie filling and give it a try. I served mine with Cool Whip. It's also good with ice cream.
Enjoy!
Holli