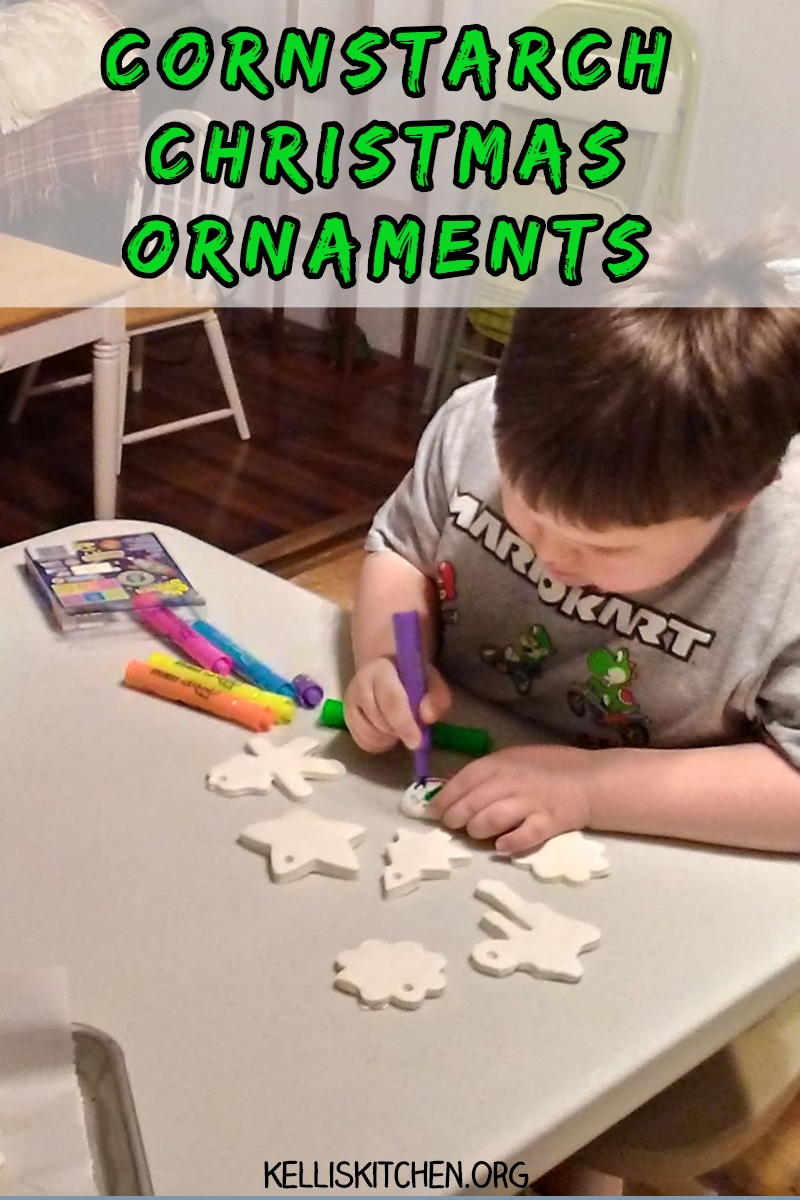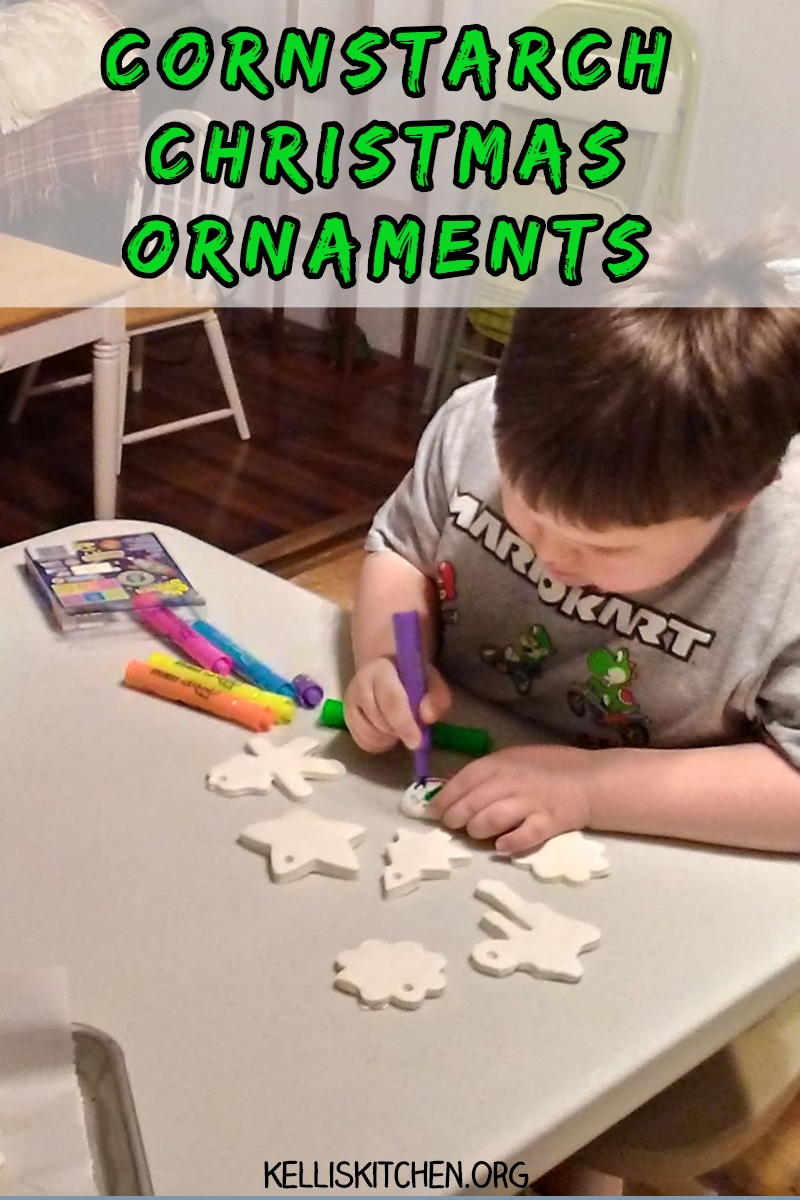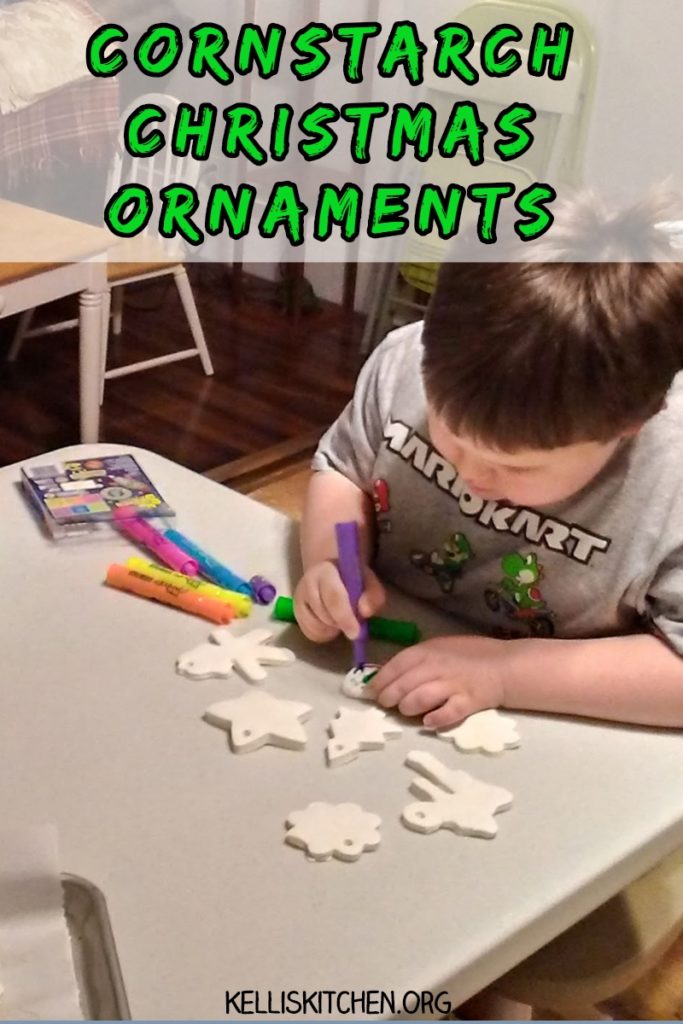 Since we moved to our new house it's pretty hard to find things. Lots of boxes are still packed and at a storage unit. We moved at Christmas last year so I knew where some Christmas decorations were but not most of them. I couldn't find the ornaments for the Christmas tree, but I could find the tree.
Rather than hunting for our ornaments I decided to just make some. It a fun family activity and cornstarch ornaments are surprisingly easy to make. If you can make cookies with the kids, you can make these ornaments. In case you can not, you can always order cookies online.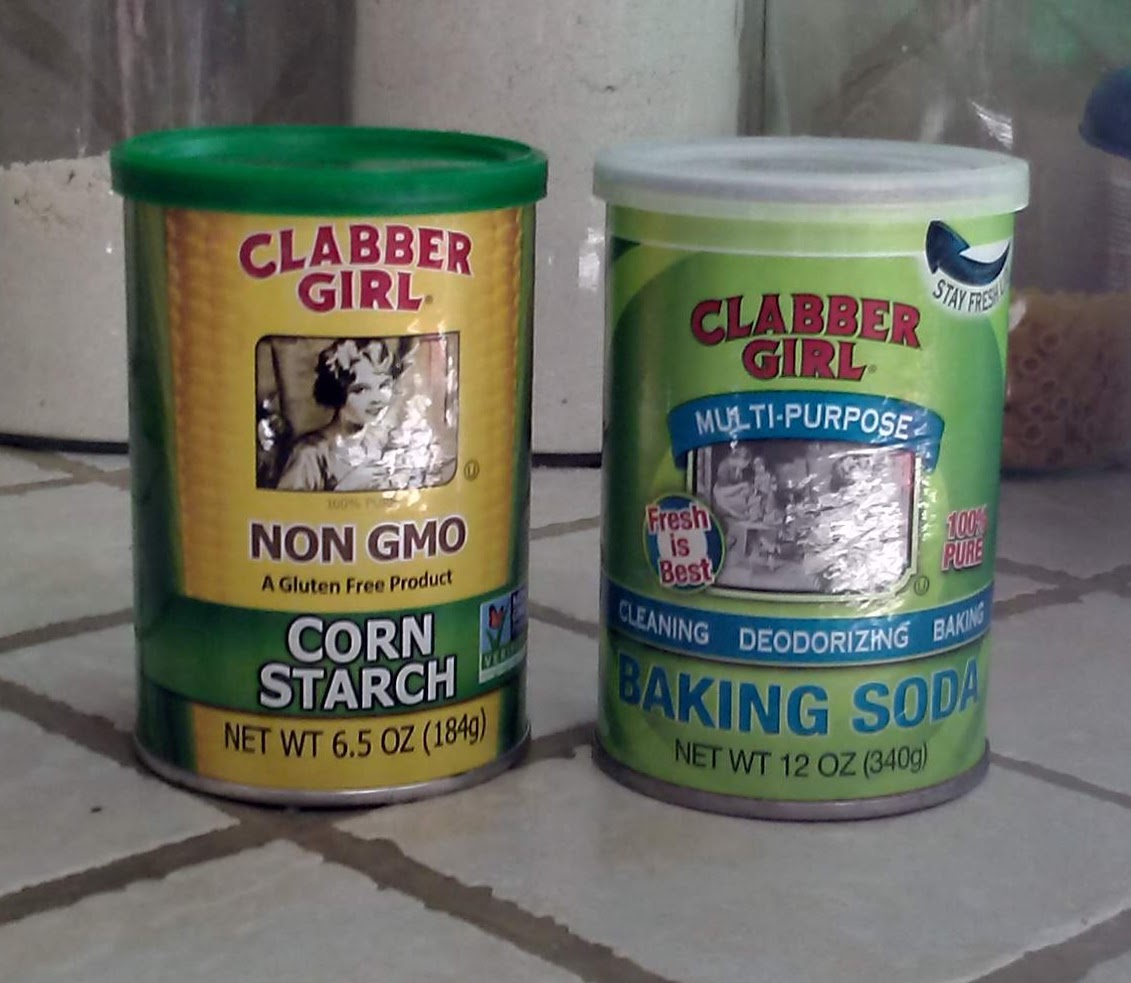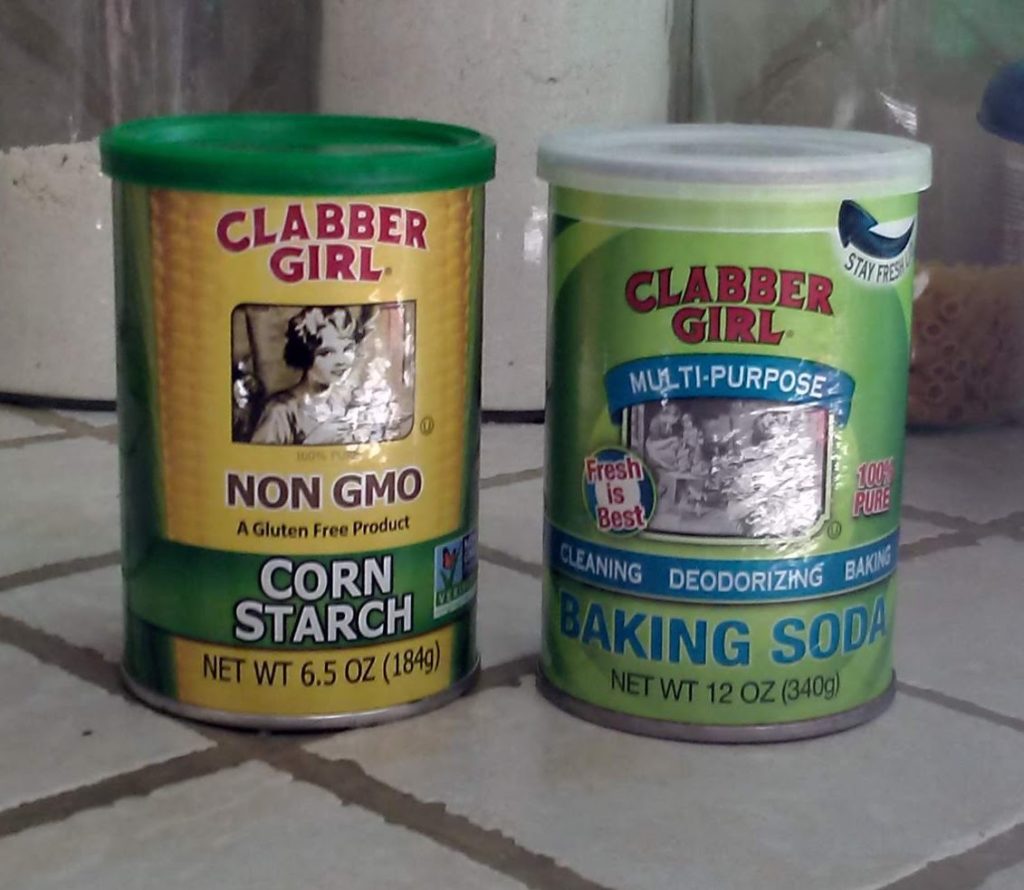 Cornstarch Ornaments
Ingredients
1/2 cup cornstarch
1 cup baking soda
3/4 cup water
Cookie cutters
Instructions
Preheat oven to 175 F.
Pour ingredients into a medium pot on medium-low heat, stirring constantly. Stir until the mixture starts to thicken. To me it looks a little like instant mashed potatoes.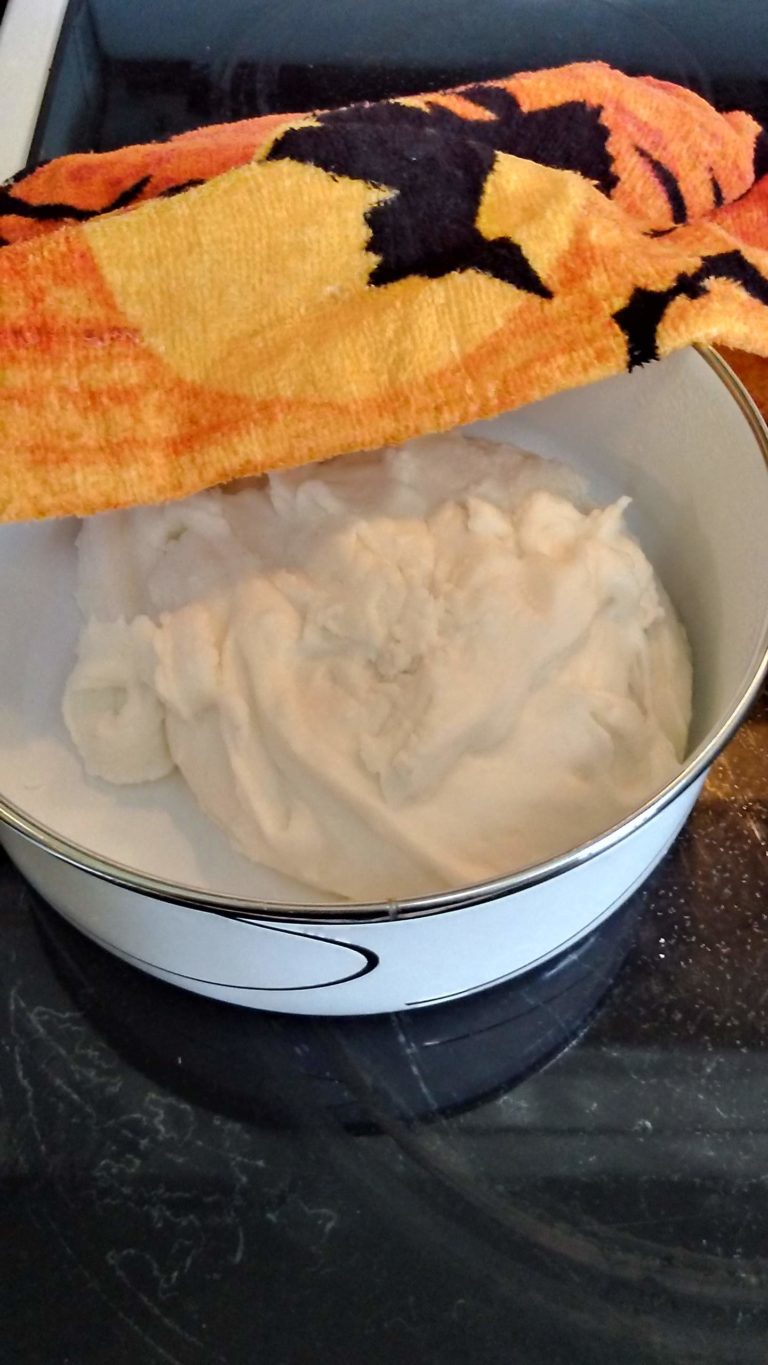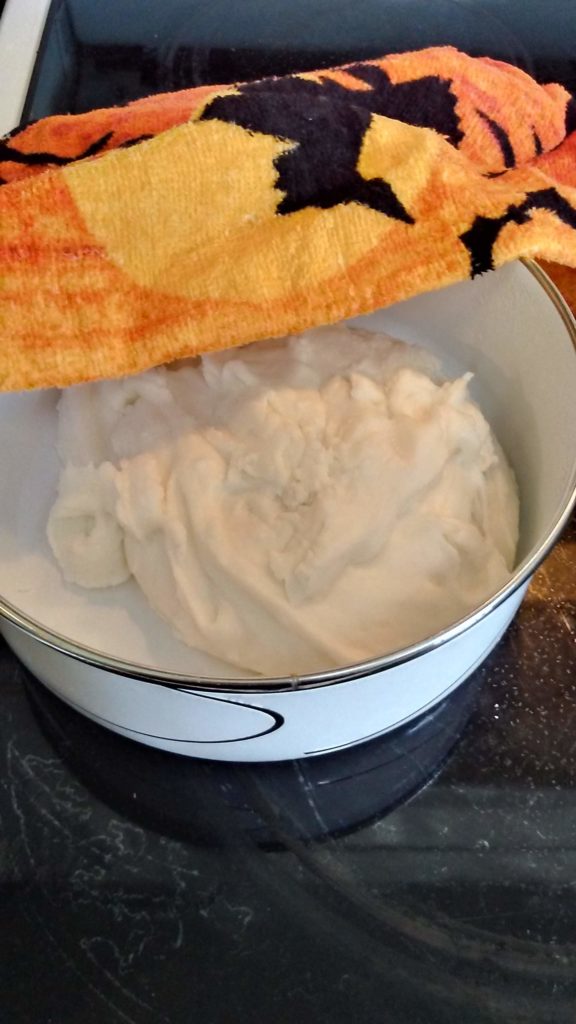 Remove dough from pot. Put it in a bowl and cover with a damp towel. Let the dough cool for 30 minutes, until dough is at a comfortable temperature to touch. Knead the dough thoroughly to get out any air bubbles.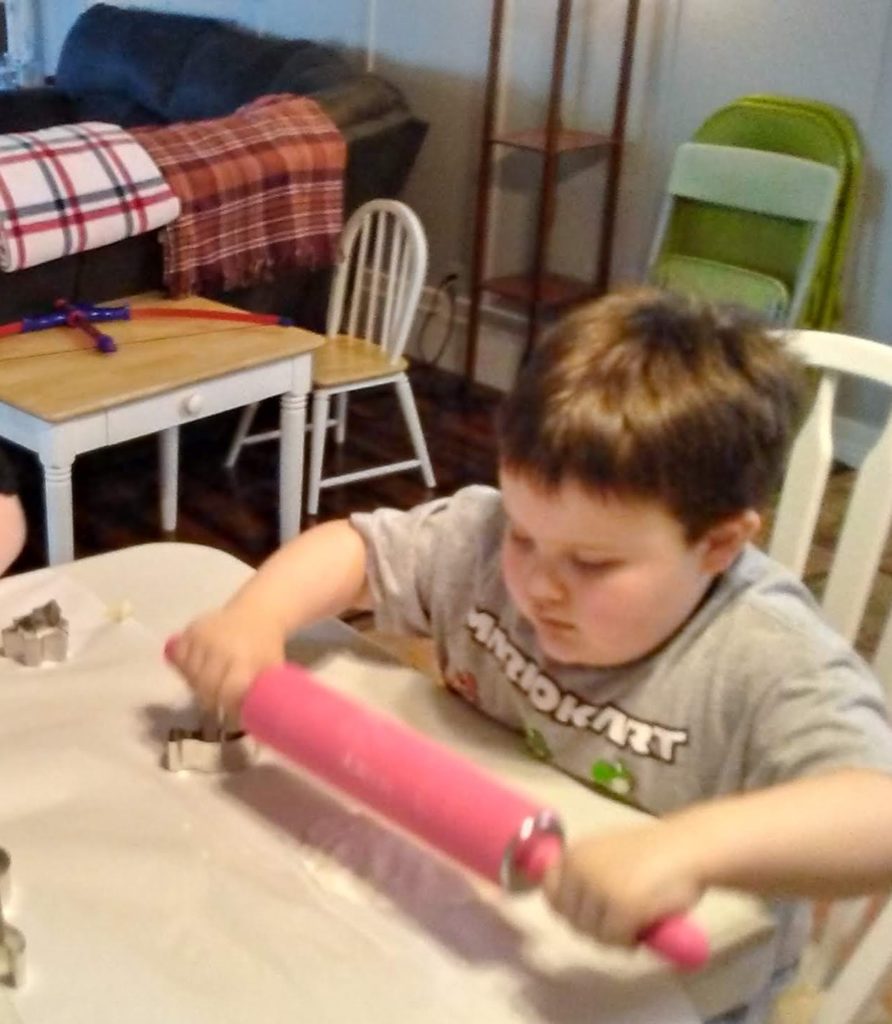 Then it's time to roll out the dough and cut out shapes. Roll out dough 1/4″ thick. Using cookie cutters cut out shapes and place on a baking sheet lined with parchment paper. Using a straw, cut out a circle in each so you'll have a place to put the tree hooks or ribbon.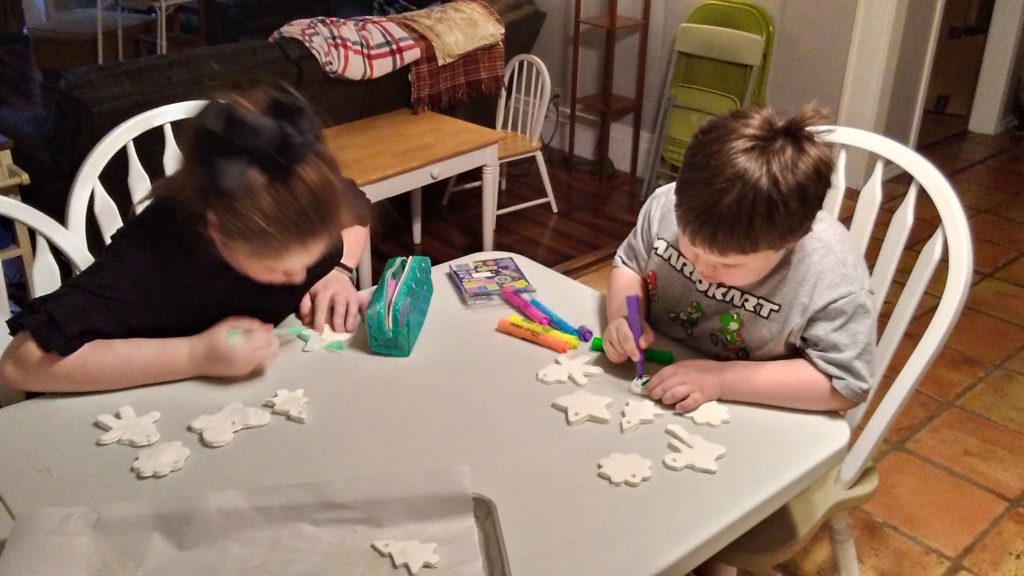 Bake at 175 F for 45-60 minutes. Turn the ornament over and bake an additional 45-60 minutes, or until all ornaments are hard. Let cool. Then let the kids decorate. You can paint them or color them with markers. I had markers handy so that's what we used. I used a sharpie to write the kids names on the back, along with the year.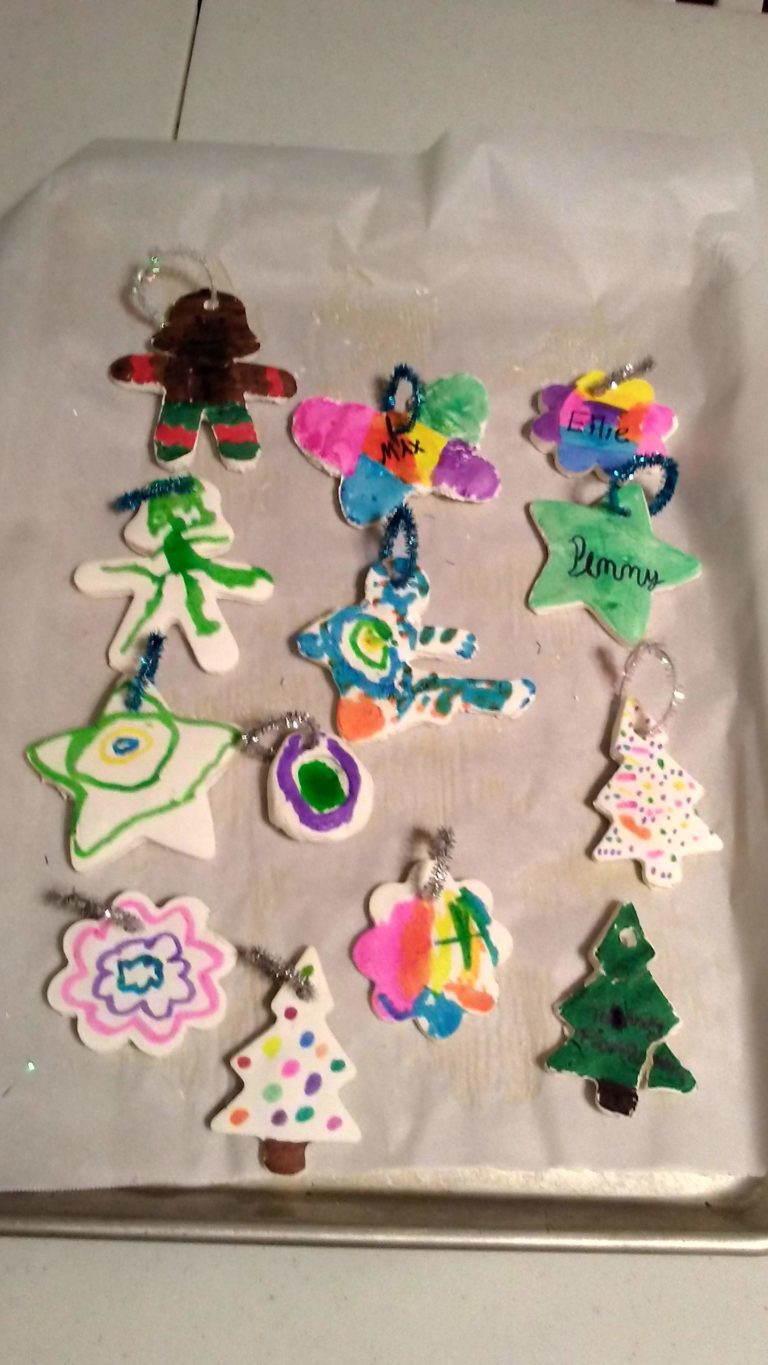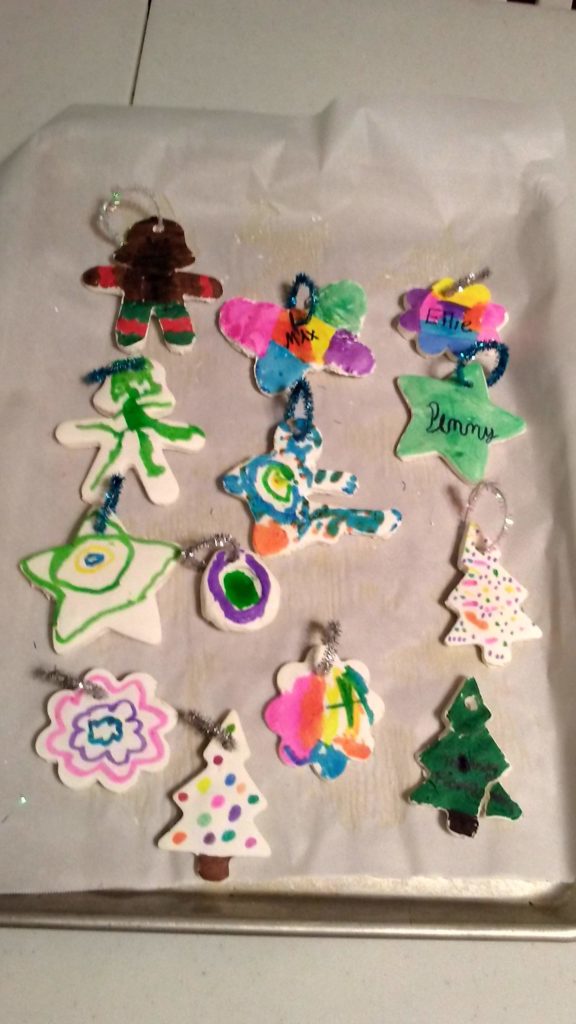 You can spray them with a clear protective coating from the craft section or leave them plain. I looped pipe cleaners through the hole to hang on the tree.
These ornament also make great gifts for the kids to give to grandparents!
Watching Christmas moves and making ornaments is a great way to spend a chilly afternoon.
Below are some of our family favorite holiday movies.