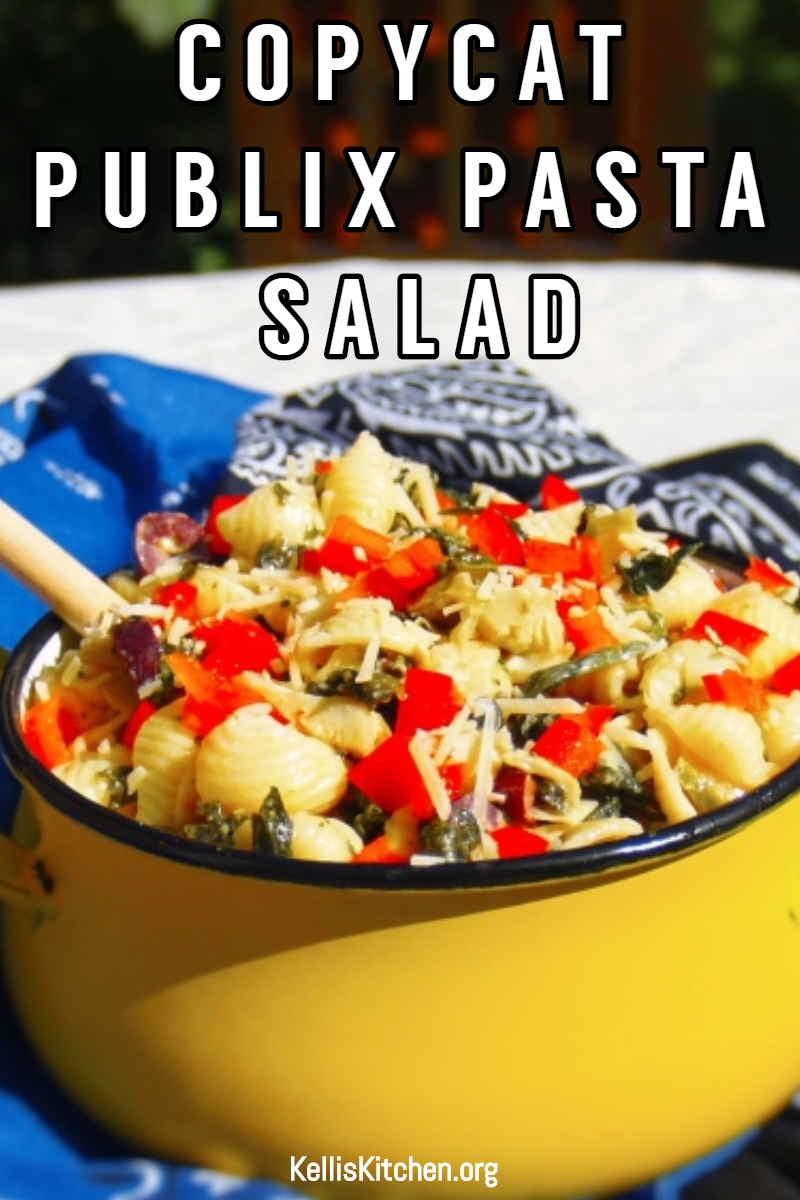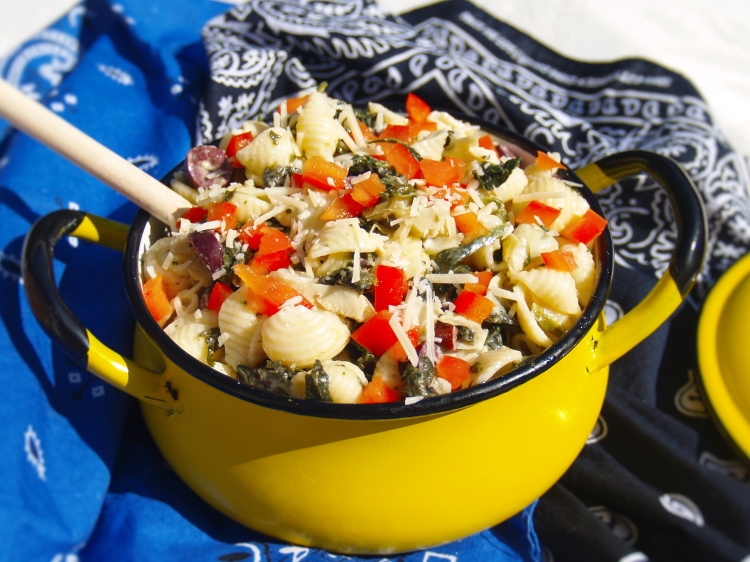 Have you ever visited Fave Southern Recipes? They promote many of my posts and I am sure they are going to love this one! Go on over and give them a looksey – you'll love 'em as much as I do!
A few weeks ago I received an email from one of my great followers on my Face Book Page. Her name is Jill and she asked if I had the recipe for Publix Pasta Salad – she said her and her husband just loved it, especially with chicken and corn on the cob but it was so expensive she hoped to be able to make it cheaper at home for a family picnic she had coming up on Memorial Day. I had to tell Jill we didn't have Publix grocery stores in Oklahoma but I would try my best to find the recipe and I suggested that maybe she make friends with one of the deli workers at her local Publix. Since they make it at each store, surely they would share the recipe.
I found a recipe from someone who posted on the Internet that she had made the salad at a Publix but Jill said it didn't quite sound right. She made friends with a deli work and sure enough, she shared the recipe with her which Jill shared with me and today I am sharing with you – it is so doggone good and perfect for a picnic that needs a shelf stable dressing (no mayo in this!) and nearly everyone in the family scarfed it down like there was no tomorrow! I will be making it again and again – and you will too!
Today is my husband's birthday and tomorrow is our 11th anniversary so this week will be very busy with eating out and going on adventures etc…. Having this salad in the fridge for me to eat in between is perfect!
Ingredients:
1 lb. bag of small shell pasta
Drizzle of Olive Oil (I did this myself – not in original recipe)
15 ounce jar of Artichoke Hearts, drained and roughly chopped
12 ounce bag of frozen spinach, thawed and water squeezed completely out
1 cup sliced Kalamata Olives, drained
1 to 2 Cups bottled Caesar Dressing – however much is to your taste
Salt and Pepper to taste
***I added some finely chopped red sweet peppers and a sprinkling of shredded Parmesan cheese just to make it look pretty***
Directions:
Prepare small shell pasta according to package directions, drain and then drizzle with a bit of olive oil.
Add everything else in a large bowl with pasta and mix well.
Refrigerate for at least 3 hours – it's perfect to make the night before.
Take to your party and don't worry about re-refrigeration!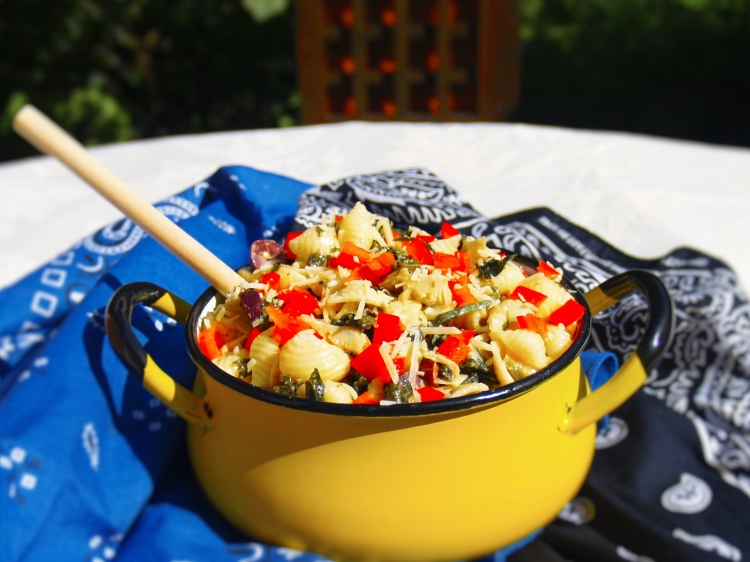 Enjoy! How easy was that? It's really important to allow it to chill for a couple hours so the flavors can meld together.