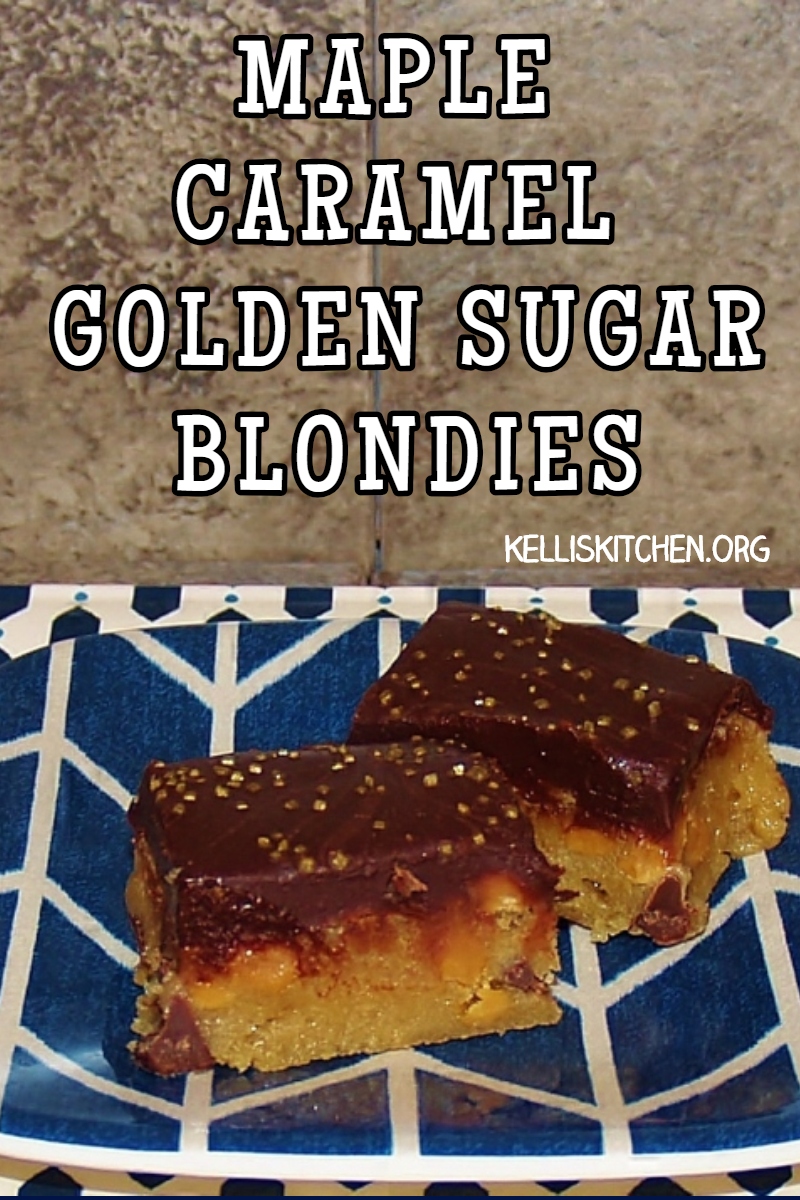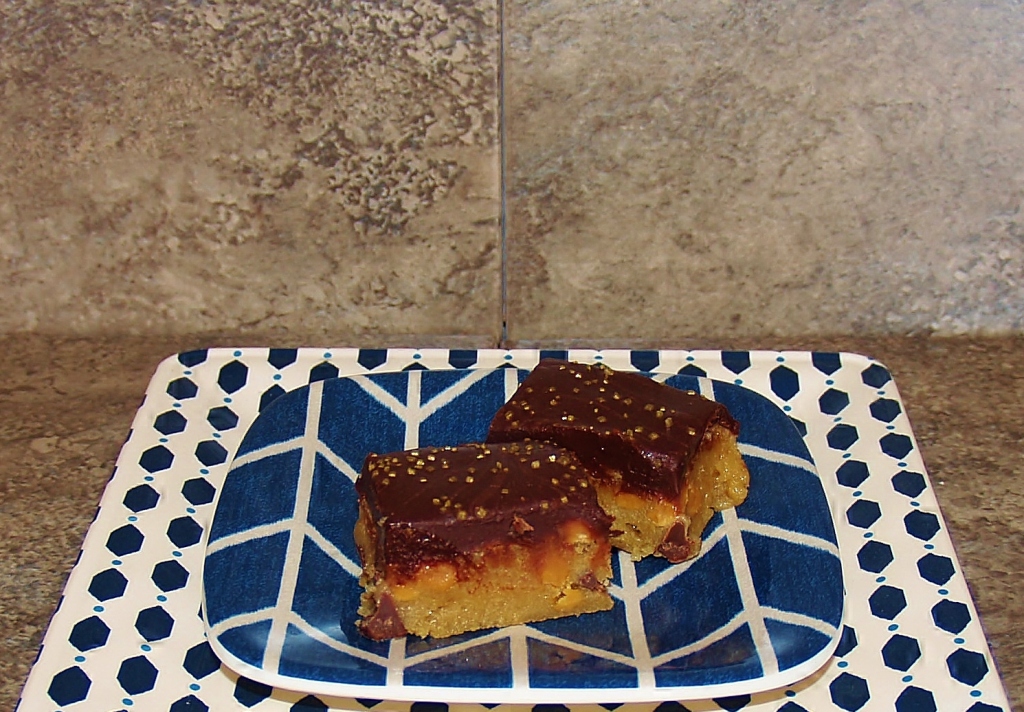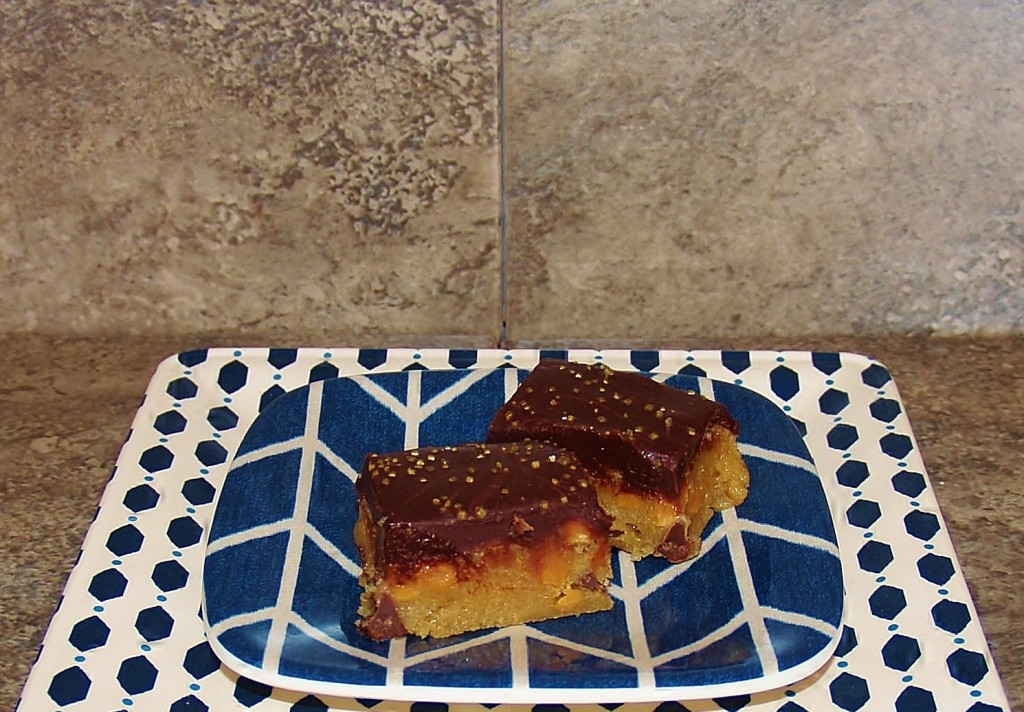 It's that time again! Blogger CLUE Group have chosen "Sparkling" as the word for January. I was given Anna Dishes as my assignment. Anna hails from Jacksonville Beach, Florida where she posts about homemade dishes, restaurants, and floral arrangements. Sparkling is the key word so I looked for that at first – and then I found theses: Maple, Caramel Sea-Salt Blondies. I made it with only one addition – to make it sparkly – and one change – caramel bits instead of cutting up Brach's caramels and while rich, they were delicious!
Why don't you take a moment to check out the other blogs who made "sparkly" things for January?
Instead of sea-salt, I used golden sugar to give it the sparkle called for. We also served them on New Year's Eve and they went over really well. The only problem is that in the last 4 weeks there has only been 3 days of sunshine so the photos do not portray the deliciousness of the blondies but the recipe does!
Maple, Caramel Golden-Sugar Blondies
Ingredients:
3 Sticks (24 Tablespoons) of melted butter
3 Cups packed brown sugar
1/2 Cup Maple Syrup
3 Large eggs
2 Tablespoons Vanilla
3 1/2 Cups Flour
1/2 teaspoon regular salt
1 Cup Milk Chocolate Chips
1 Cup Caramel Bits
Ingredients for topping
1 Cup Heavy Cream
2 Cups Milk Chocolate Chips
Godiva Golden Coarse Sugar for Topping
Directions
Pre-heat oven to 350F
Grease a 9×13 pan
Melt butter in sauce pan on medium heat. Take saucepan off stove and using whisk, add in brown sugar until light and fluffy.
Transfer to a large bowl.
Let it cool just a few minutes and then add in vanilla, maple syrup and then the eggs, one at a time- hand mixing all the time.
Add flour in a little at a time.
Switch to a spoon instead of a whisk and add in the caramel bits and chocolate chips. mix until combined.
Spoon it into the 9×13 pan and bake until golden – about 40 minutes.
Allow to cool.
Put the heavy cream in a small saucepan until it is very hot – small bubbles will appear around the sides of the pan.
Take pan off the heat, add in the chips and stir until smooth and shiny.
Pour oveer blondies, allow to cool for a little time and then sprinkle golden coarse sugar over top.
Allow to cool completely and then cut into squares using a bread knife.
Enjoy!