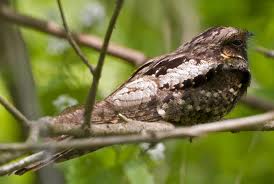 Although I didn't know any of the families affected and Connecticut is a "fer piece" from Oklahoma, the only words I find fitting, expressing how I feel are the words of the Hank Williams, Sr. song "I'm so Lonesome I Could Cry". I suppose the reason I equate these words to the news is because I was in the car when I heard the news just as I was ready to get out. The first thing I heard when I stepped out was the sound of a whippoorwill, its call so far away and lonesome.
I'm so Lonesome I Could Cry
Hear the lonesome whippoorwill
He sounds too blue to fly.
The midnight train is whining low
I'm so lonesome I could cry.
I've never seen a night so long
When time goes crawling by
The moon just went behind a cloud
To hide its face and cry.
Did you ever see a robin weep
When leaves begin to die?
That means he's lost the will to live
I'm so lonesome I could cry.
The silence of a falling star
Lights up a purple sky
And as I wonder where you are
I'm so lonesome I could cry.
http://www.youtube.com/watch?v=WkztDzpTHKA
As a former teenaged mother and single parent who society says should have been just another statistic, I have only one comment:
Love your children (and all people in your life) with reckless abandon.