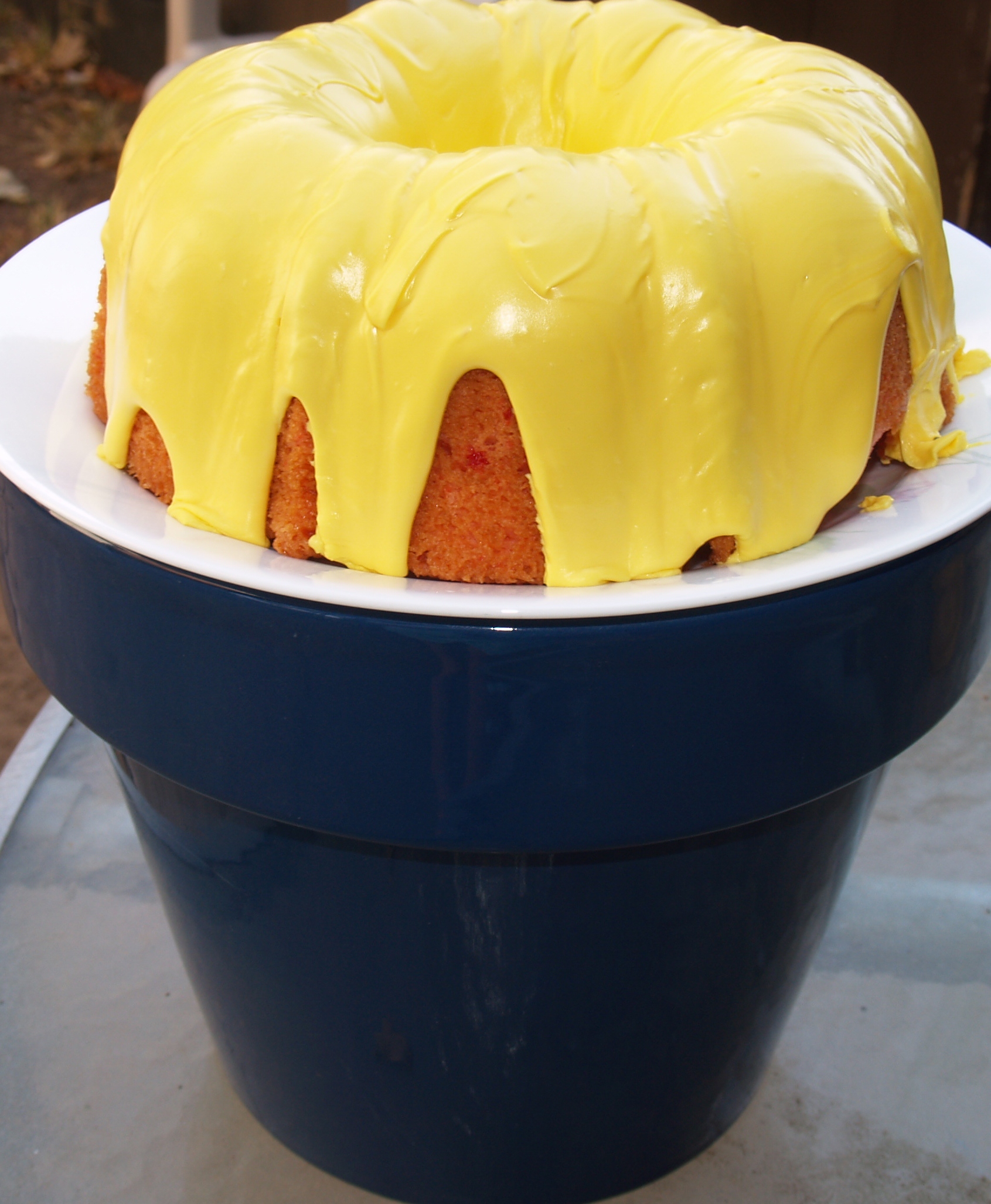 This is what I've been doing this morning. Strawberry cake with kicked up Lemon Icing. Taking to mom's for a party the apartment complex is having this evening. Yep, that's a pot for a plant – I don't have a cake pedestal! 🙂
Ingredients:
1 regular sized box of strawberry cake mix
1 three ounce package of strawberry Jello
3 T flour
½ C water
2/3 C Vegetable Oil
4 eggs
Directions:
Preheat oven to 375 F
Grease your Bundt pan really well and dust with flour.
Mix all ingredients together until blended well
Pour into Bundt Pan
Bake for 45 minutes or until a toothpick comes out clean.
Frosting:
1 can of pre-made Lemon frosting.
Yellow food coloring (optional)
After Cake comes out of oven, loosen sides and wait 10 minutes then put on wire rack to cool completely. Microwave frosting (after taking foil top off) for 10 seconds, drop in 5 drops of yellow food coloring, mix really well and pour over cake.
What are YOU doing this fine Saturday?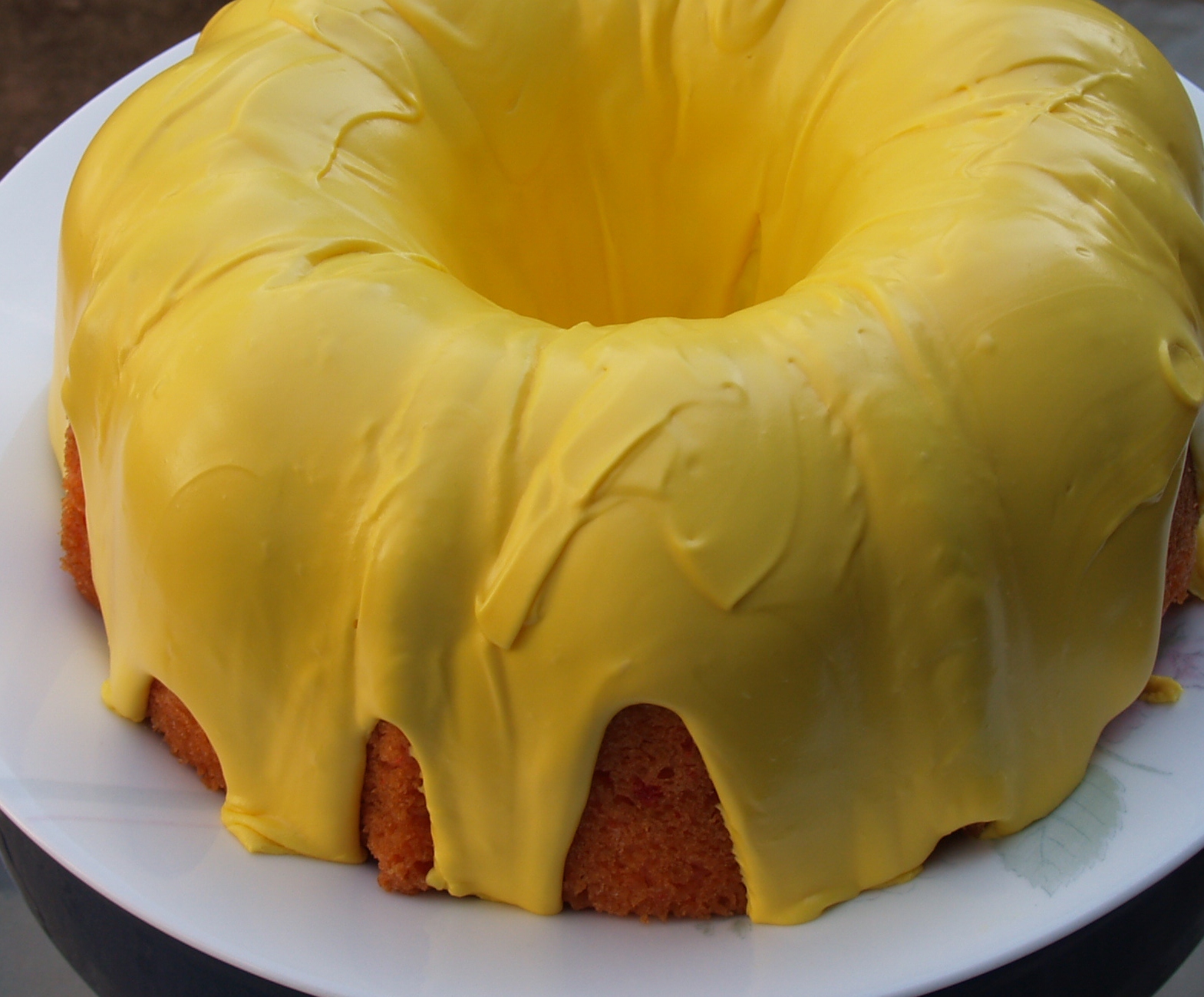 Go here for a GREAT Tailgating BLOG HOPE!!! http://gooseberrypatch.typepad.com/blog/2012/09/rru-tailgating.html