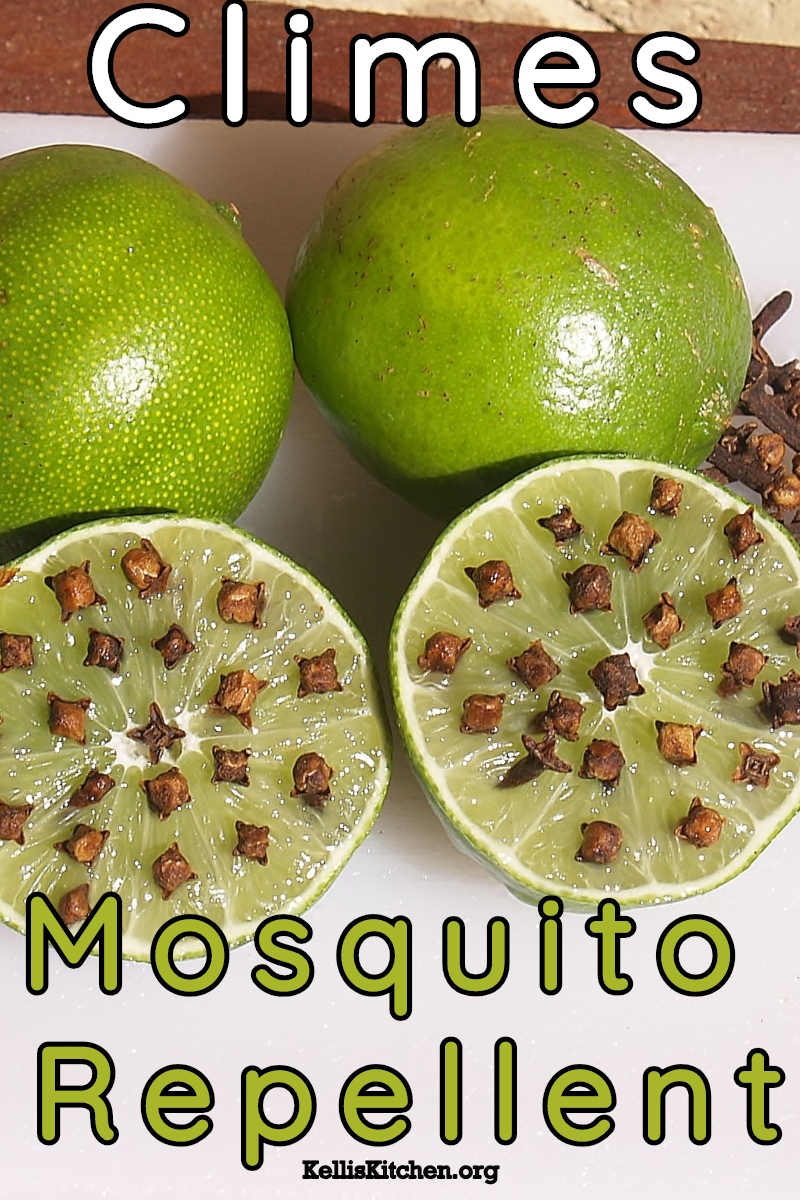 Good Saturday morning! This is a very short post but one you may find helpful if you are having any kind of outdoor activity during this last month of summer. I'm sorry, I can't remember where I saw it but I decided to run a test before I posted about it so I could let you know my results and they were surprising!
First you need some limes and some whole cloves – I call them "climes".
Then you just slice the limes in half and stick cloves inside like in the picture up top.
It is supposed to be natural mosquito repellent. I wasn't really sure if it would work but wanted to try something because it has rained far more this summer than in normal summer in Oklahoma so mosquitoes are just awful! AND we have little Rocket to worry about now. Top Girl and Mr. Picky Eater are plagued by mosquito bites more than any others I know. I don't tend to have trouble with them nowadays. I found out recently it may be because I take a vitamin B-1 tablet every day. Not to keep the flying pests away but it does seem to be a side effect that is really nice!
So – back to the lime and clove aromatic. I made these 2 weeks ago and put them on the front porch – six halves scattered around a porch that's about 20 x 20. The highs were in the mid-90's that week. I put them on the porch Sunday afternoon. When we headed out to the porch for our early evening "sit" we could smell the combination of cloves and lime brought out by the heat. I must say, the scent was lovely! Mr. Picky Eater was my gauge to see if the "climes" were working……and they were! They continued to work well through Wednesday but then dried out and were no good. The reason it may have work for so long is because our porch faces Northwest and none of it has direct sunlight for more than an hour or so a day.
But one week was not enough of a test and I'm so glad I extended it an extra week! The following Sunday and the highs that day and for the following days were only in the 80's. Hmmm….. the heat really didn't reach the climes and release the special scents that had driven the mosquitoes away the week before. Mr. Picky eater was spraying himself down with Deet again. I suppose if we had more direct sun on our porch it may have worked better but I guess we won't know – unless YOU try it and tell us!
To summarize my little science experiment – works well in 90+ F weather but not so well in the 80's F. So, if you are going to be outside or having a party that kids are attending and it will be at least 90 F sometimes during the day in the area you will be – throw some of these out there. Not only does it seem to keep the mosquitoes away, but it smells wonderful!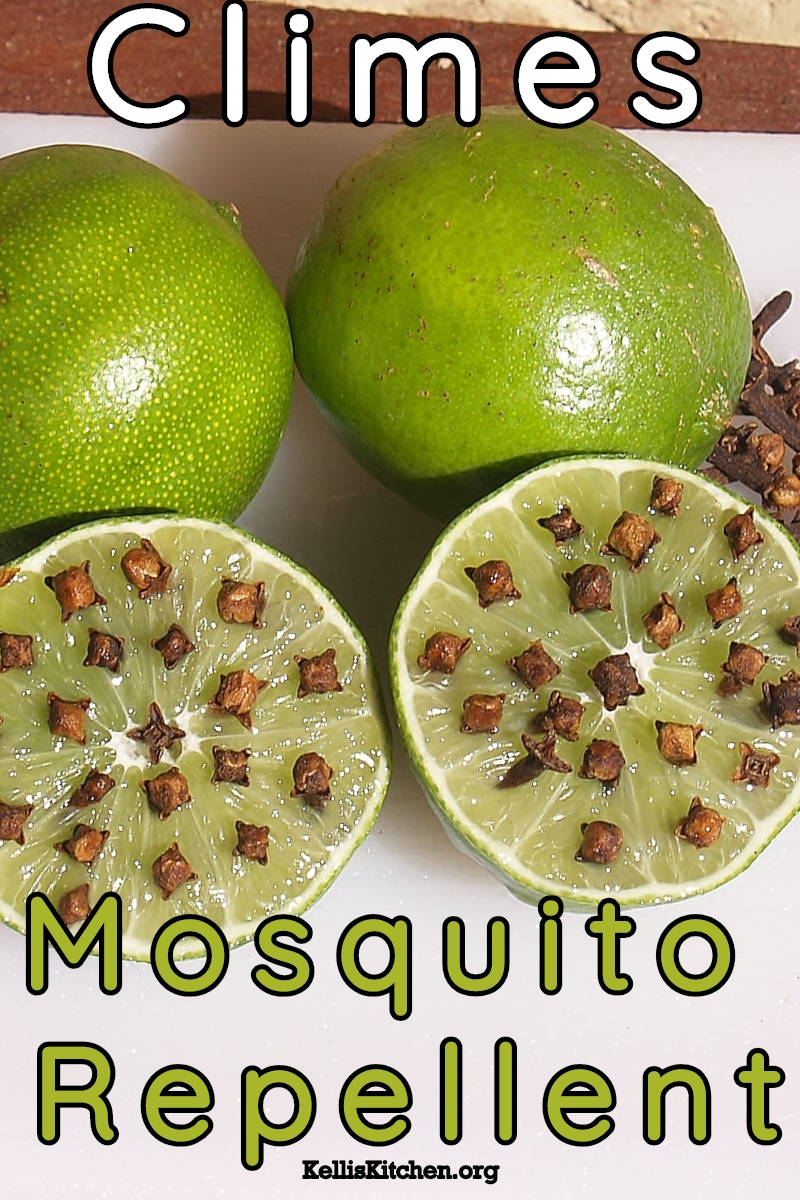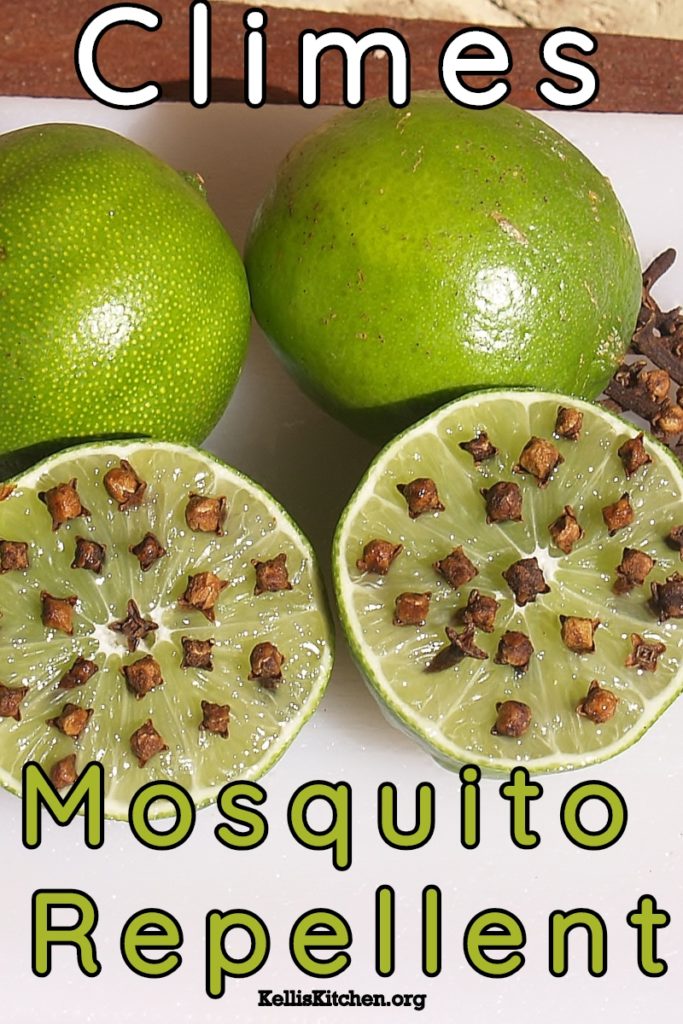 P.S. – don't forget you have just a few more days to enter the giveaway here!
I'm partying here too! http://www.oklahomawomenbloggers.com/sunday-potluckaugust-4-2013/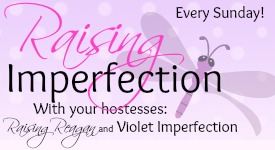 I am partying here! http://www.thisgalcooks.com/2013/08/04/link-party-marvelous-mondays-58/