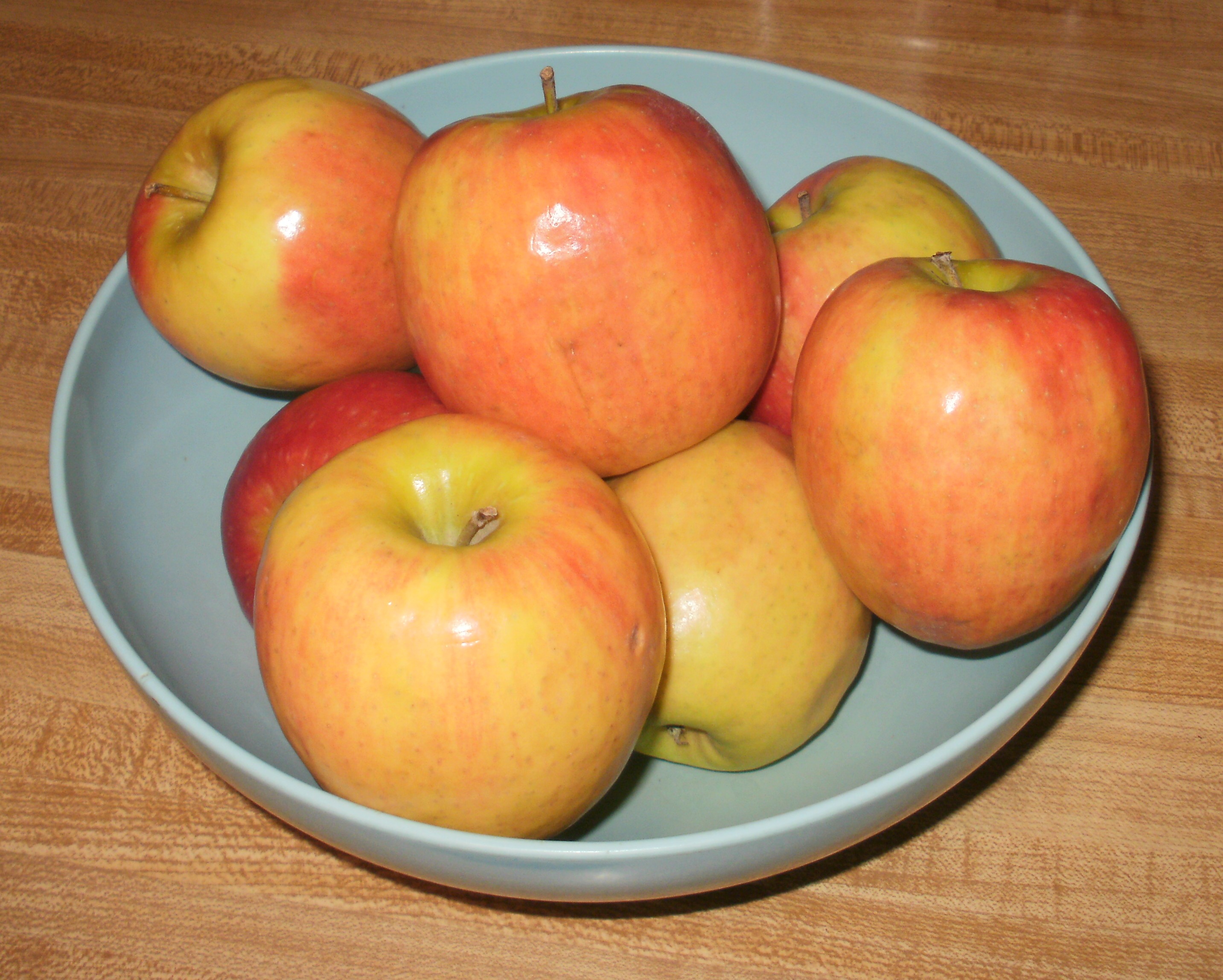 I love Pink Lady apples, like the picture above. They are dappled yellow and red. I used to love the deep red delicious apples but now they have better outside color and no taste inside. So, I stick with my Pink Ladies that are in abundance right now. I hope you like the recipe because it is really easy!
Dappled Apple Dessert
2 Cans refrigerated crescent rolls
2-3 apples peeled and sliced into 1-inch chunks
2 Tablespoons melted butter
Cinnamon sugar
For the glaze:
1/2 Cup powdered sugar
1/2 teaspoon vanilla extract
2 teaspoons milk, soy, or water
Preheat oven to 350 F.
Open both cans of crescent rolls and separate into eight rectangles, sealing perforations.
Brush melted butter over top side of all rectangles and sprinkle with cinnamon sugar.
Roll up each rectangle from the long side, pinching the ends to seal.
Twist each roll into a loose coil.
Put foil on a cookie sheet and cover with non-stick foil or spray foil with non-stick spray.
Place each coil carefully on the cookies sheet.
Make a dent in the middle of each coil.
Place some apples in each "dent".
Sprinkle with more cinnamon sugar.
Bake for 14-18 minutes.
Meanwhile, stir up the glaze mixture and drizzle over hot coils when they come out of the oven.
Serve warm with ice cream, whipped cream, non-dairy whipped topping.