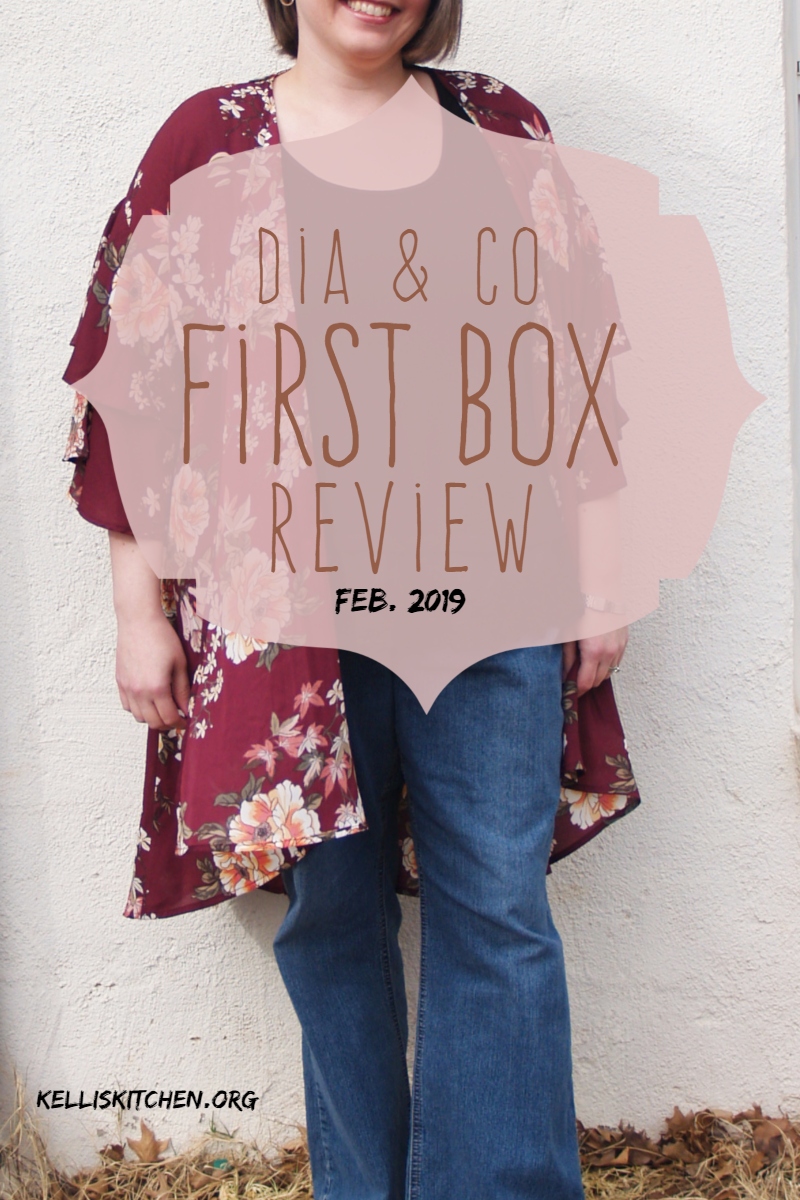 This is not a sponsored ad. I did not receive any goods or services in exchange for this post.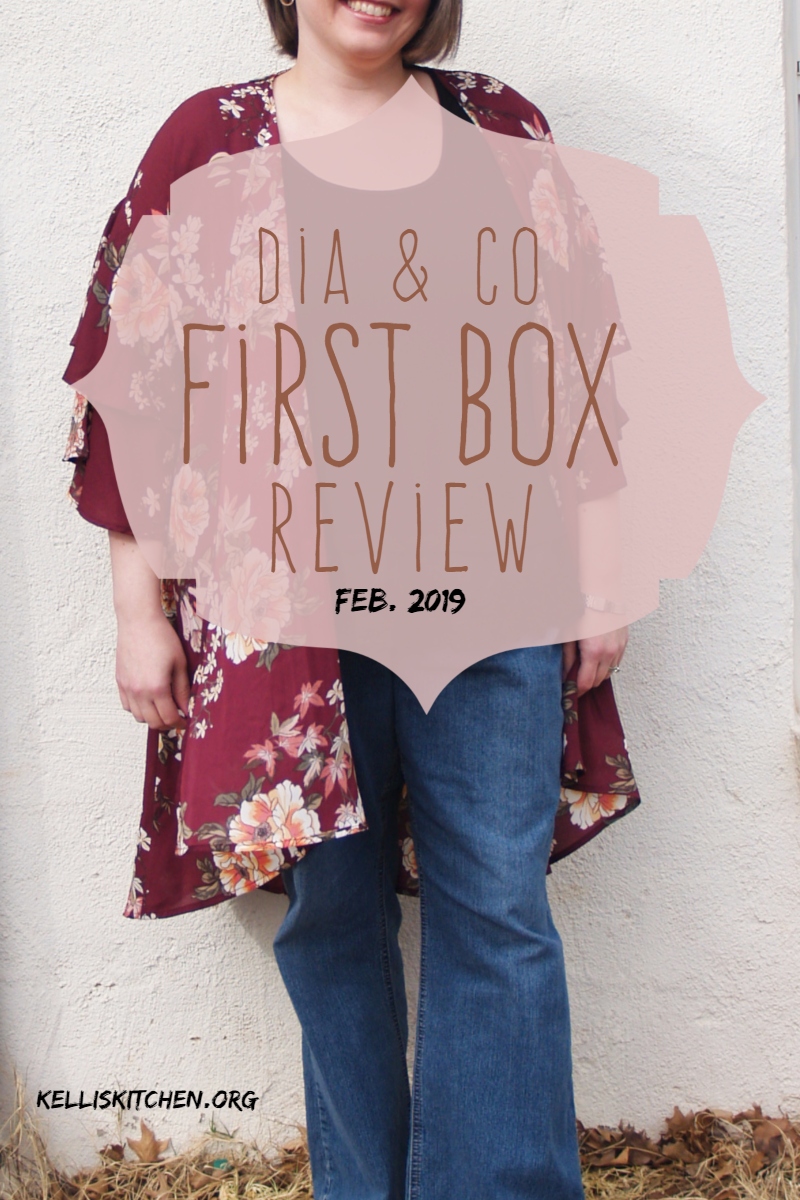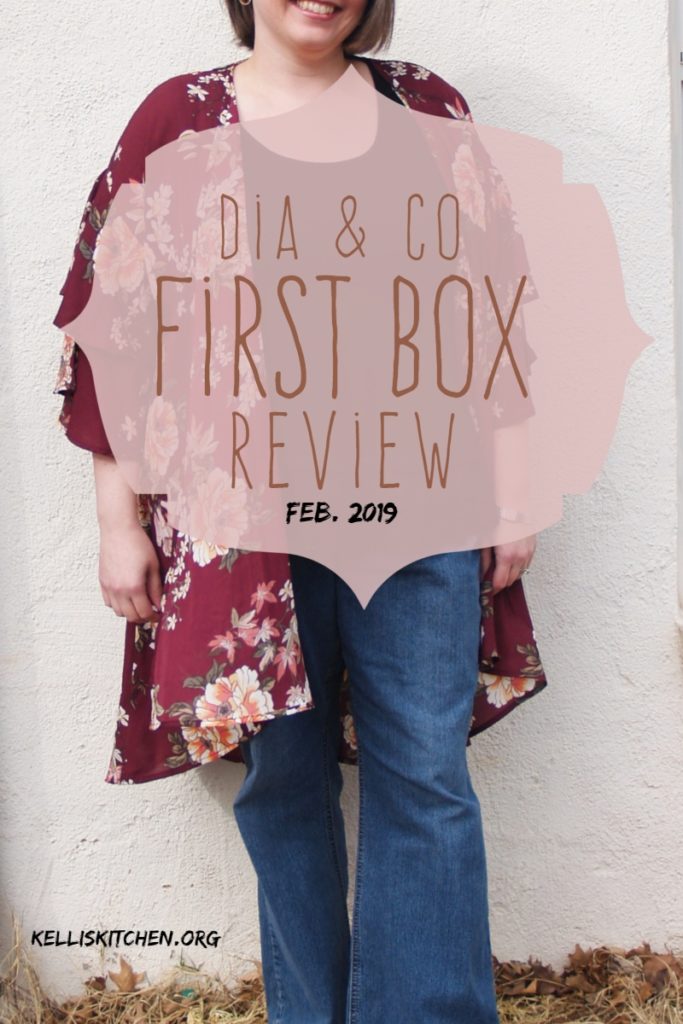 ***Note this is a Top Girl (Kelli's Daughter) blog post. Not a recipe today. It's a new kind of post. We may have more in the future. Let us know if you enjoyed this review and what you think. Thanks!
Subscription boxes have become very popular in the last few years. Ads constantly pop up in my Facebook feed for one or another. We've tried a few in the past for baby toys, arts and crafts for my son, and my husband's favorite LootCrate (we still get this one).
Dia & Co is the first subscription box I've tried for myself. I decided it was time to find an easy way to update my wardrobe but I really don't enjoy going out clothing shopping for myself. I looked at the subscription box options and read all of the reviews. They all have good and bad reviews, so I was prepared for this first experience to not go perfectly. Of course, if a clothing subscription plan could get it "right" 100% of the time I would suspect that they employ the most excellent clairvoyants and the box would probably cost a lot more.
I was happy with this first box and I hope they will all be as successful. This is not a sponsored review and my reviews are totally my own.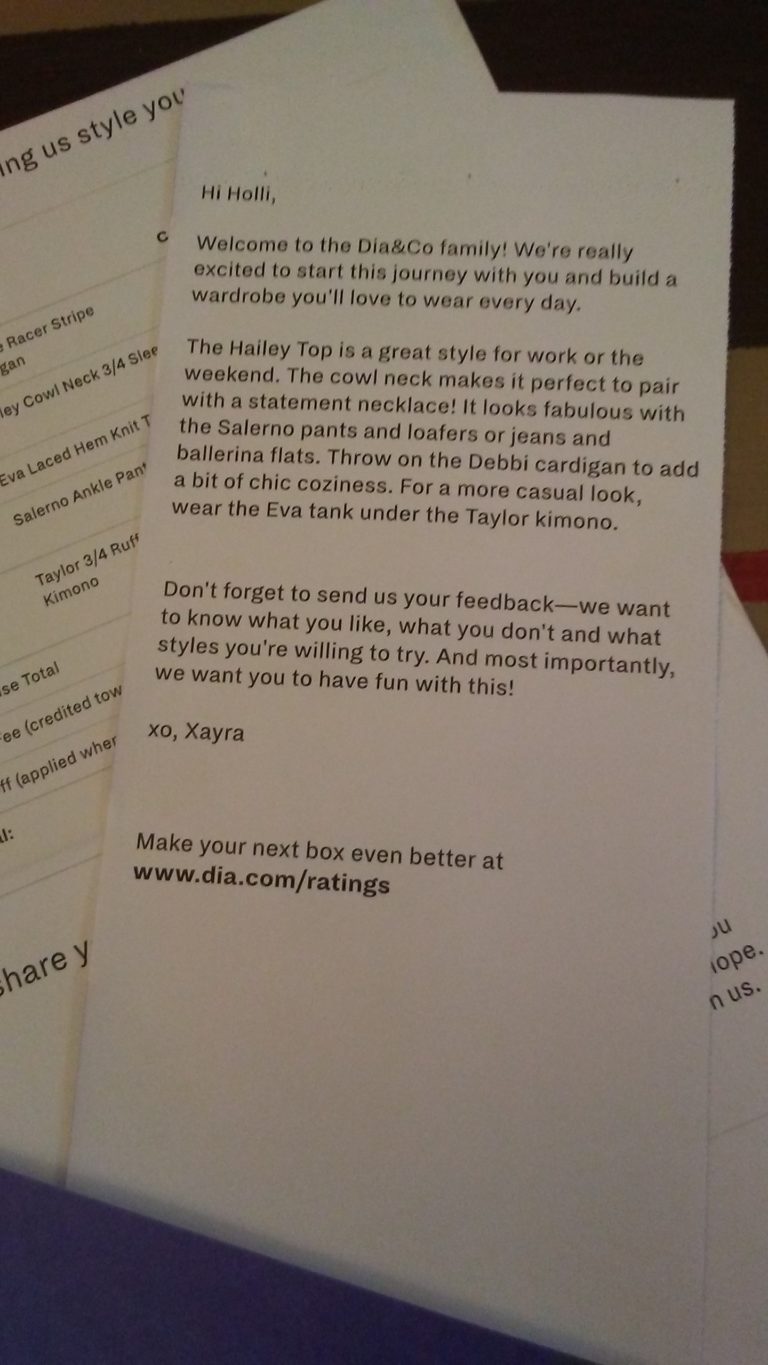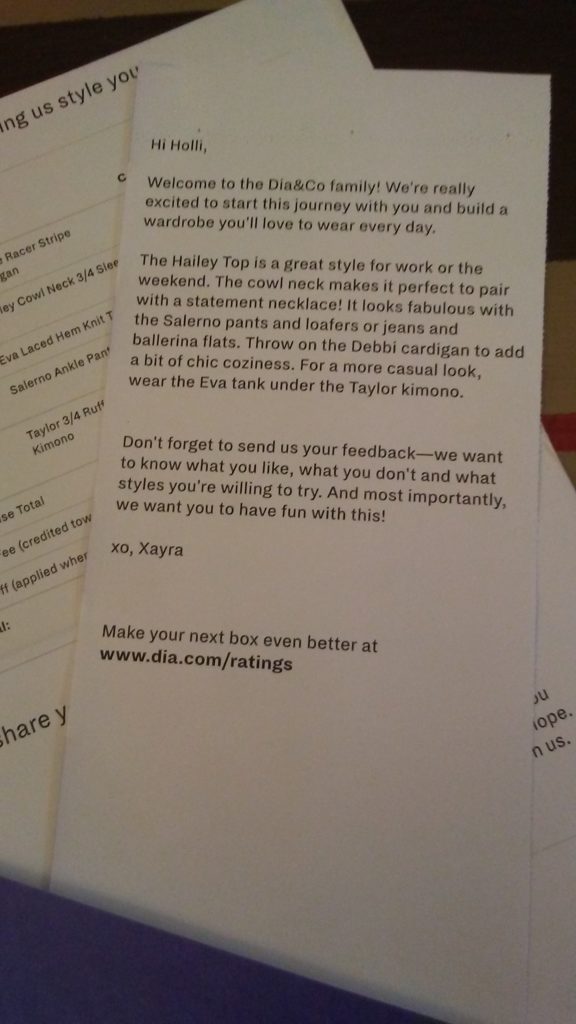 Dia & Co Process
Fill out the questionnaire, and provide as much information as you can about what you are looking for. There is a free form section at the end of the questionnaire.
Schedule your box and frequency — I chose every other month.
The Box arrives at your door.
You have 5 days to figure out which items you want to keep or send back.
The pricing for each of the items are in the box, and you pay for any items you keep.
The prepaid $20 styling fee is deducted from the price of items you keep. (Makes it worth it to keep at least one item in the box),
If you keep ALL the items, you save 25% on the whole box.
Be sure to give full feedback on each item that was in the box, kept or not.
Final price of the box is calculated when you decide what to keep or send back. State Tax will be calculated.
They send an addressed shipping label and Mylar bag to send the returns back.
Shipping and returns are covered.
Tips
You can provide links to your Pinterest, Facebook, etc… If you have Pinterest and share it, make sure you have a board for clothes with the styles you like. I recommend this step.
You can also "pin" clothes and Member Gallery outfits on the Dia & Co site, that you like, to help your stylist match your style better.
When you take your style quiz, you can tell them what you don't want in your box. For instance, I noted that I did not want Accessories, Dresses, or Jeans. I also noted that I was looking for clothes for work and that I do not want to receive clothes with flowers.
How did it go?
I wasn't sure what to expect in my first box. It might be great, it might not. Would they listen to my information or would I get totally random clothes? Overall, I was very happy with my first Dia & Co Box. The clothes fit well and were of good quality. I liked 4 of the 5 items I received and they almost all reflected my preferences. The one item I didn't like was a floral Kimono, I don't wear flower prints. Still, it was worth it to me to keep the extra item to get the 25% discount on the whole box. My sister-in-law will love the kimono, so I decided to gift it to her. I made sure to provide good feedback on the item saying that even though I am keeping it, it's not my style and I plan to gift it to someone else.
Xayra was my stylist and I think she did a good job and I am very please with this first experience. She listened to almost all of the information I provided
What was the cost?
While each of the items have differing prices, if you look at the cost of the box as a whole, with tax, each item cost about $38. That's totally reasonable to me every other month.
Total Cost of Box (All 5) $234.00
Styling fee Credit -$20.00
25% off for whole box -$58.50
Total before Tax $155.50
How do the clothes look?
I plan to wear the items I'm keeping to work and they make a nice addition to my work wardrobe. The color choices are great. I'll even agree that the Kimono looks nice and I love the color and the cut, but I just don't wear clothes with flowers and those are some big honking flowers.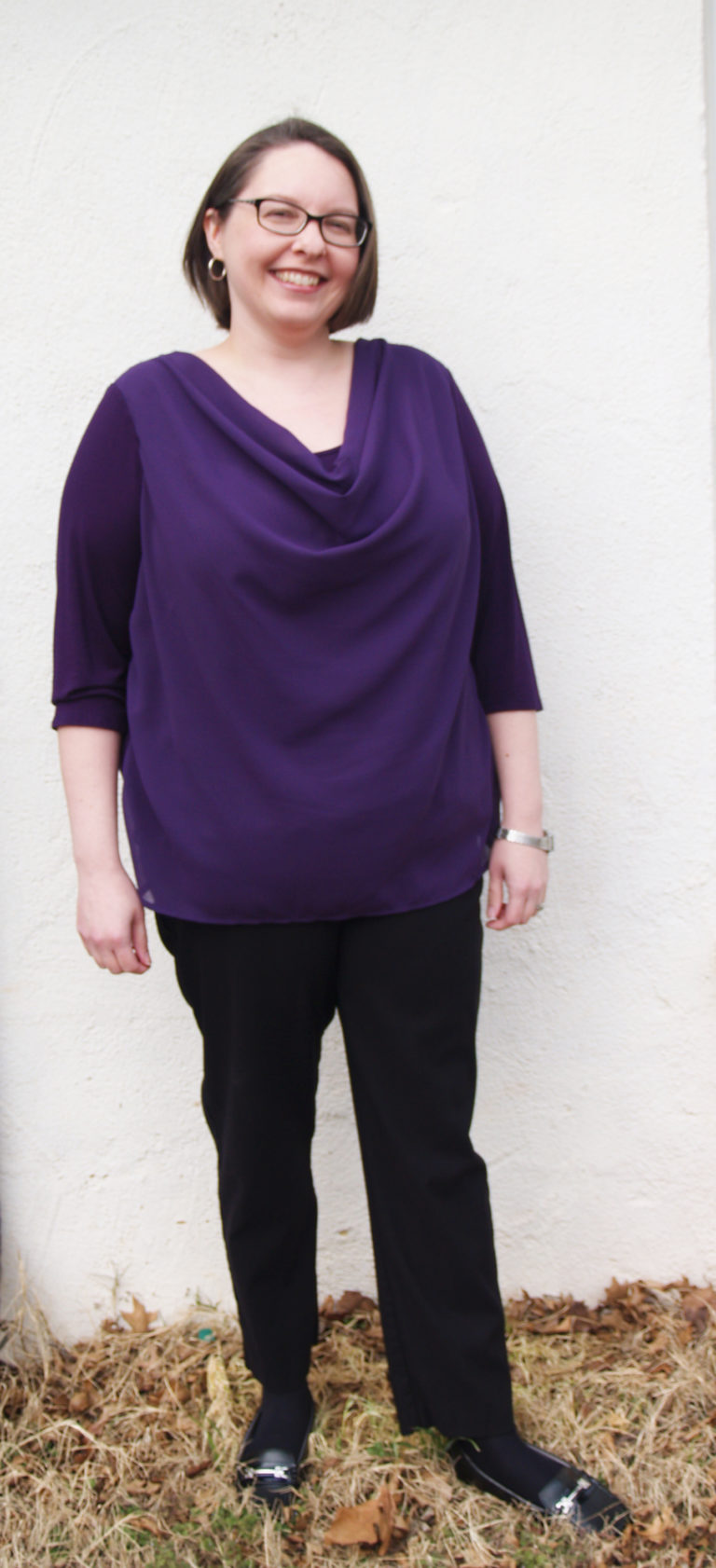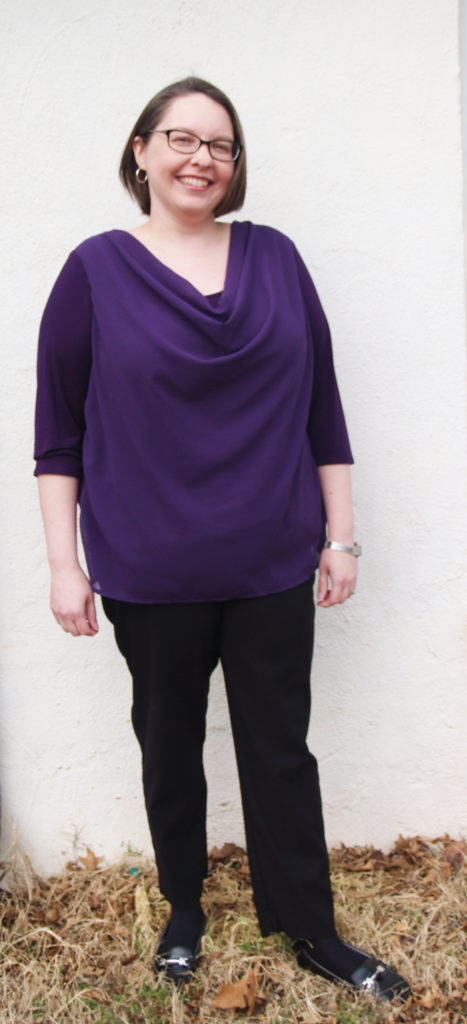 East Adeline Hailey Cowl Neck 3/4 sleeve in purple- $35.00
Prescott New York Salerno Ankle Pant in black- $69.00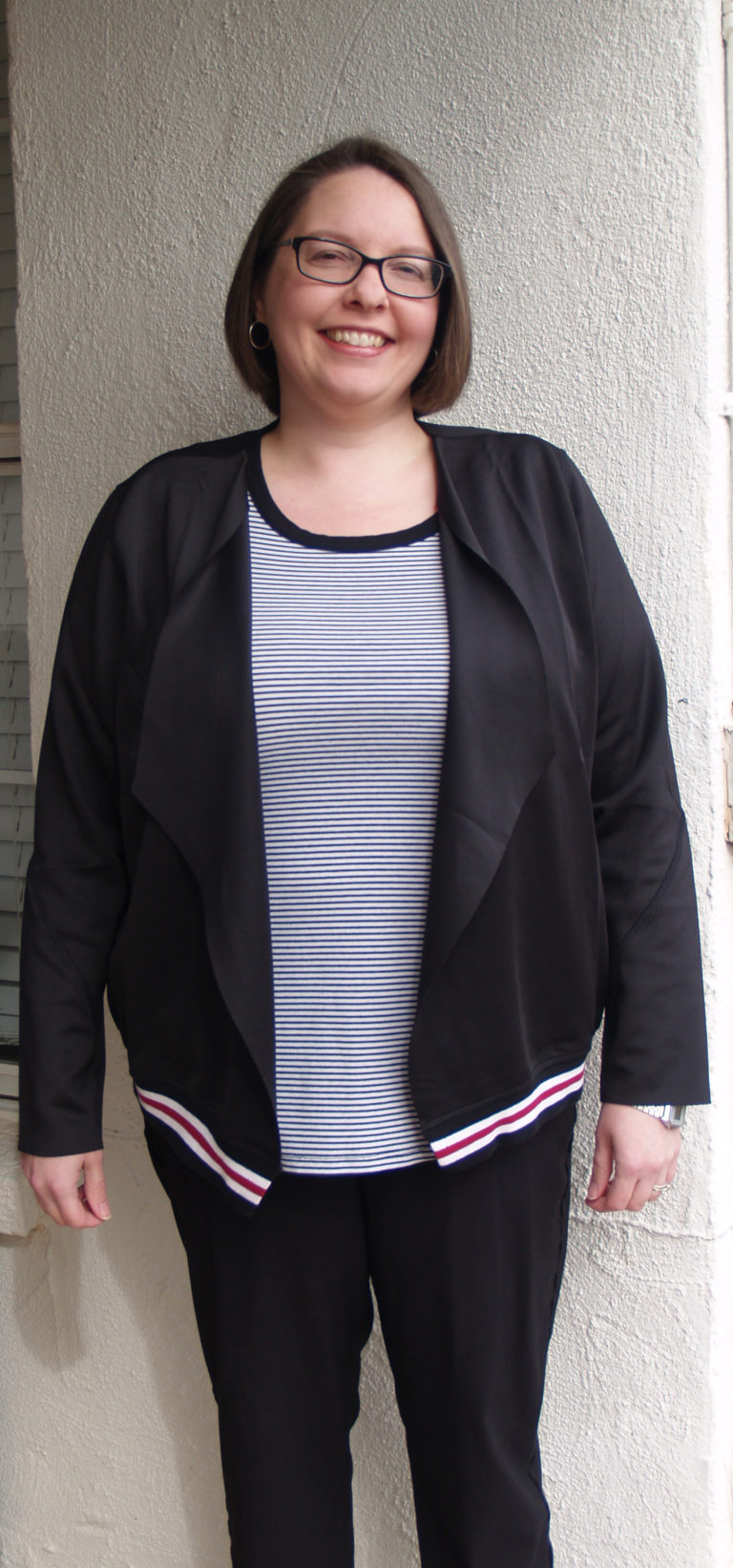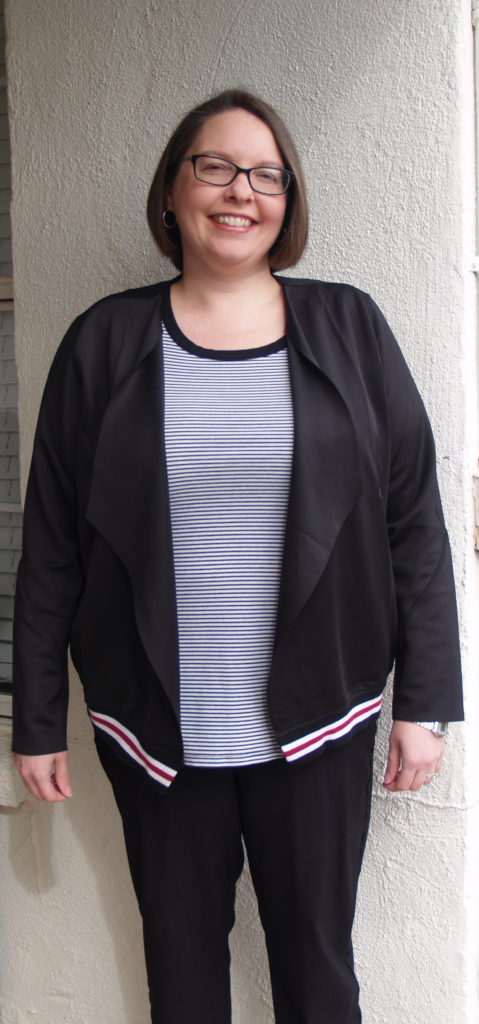 Philosophy Debbie Racer Stripe Cardigan in Black and Red- $59.00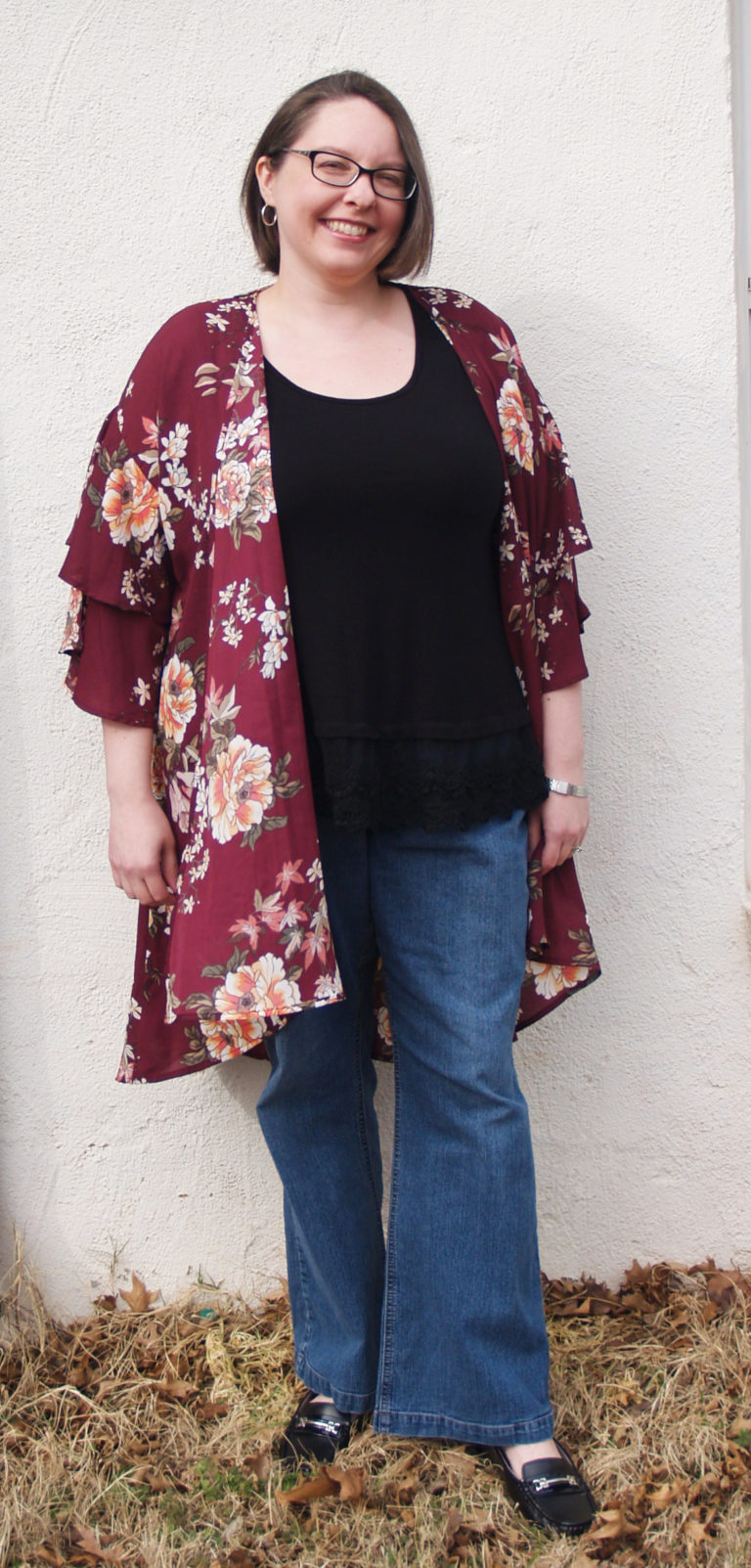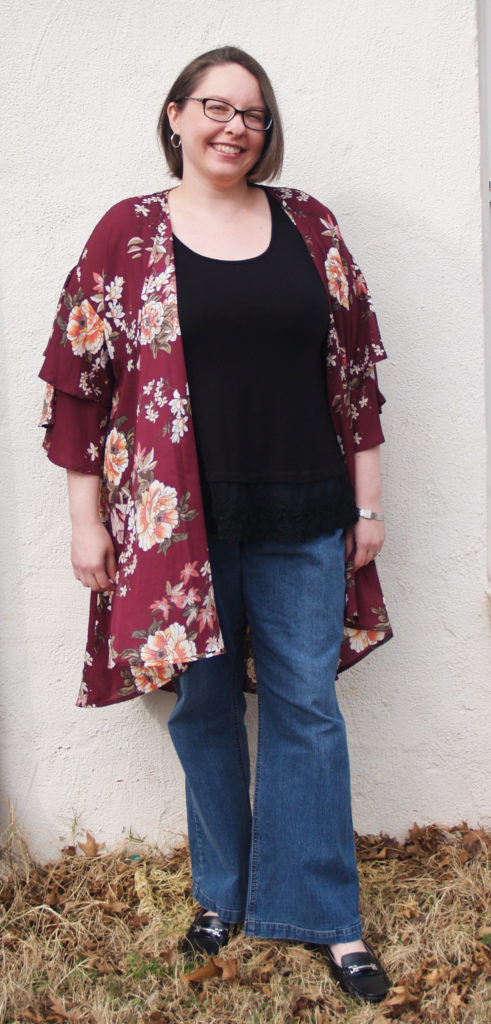 Meri Skye Taylor 3/4 Ruffle Sleeve Kimono in Burgundy and Pink- $42.00
Meri Skye Eva Lace Hem Knit Tank in Black- $29.00
Links to Dia & Co in this post are affiliate links. I could get a discount on my next box if you order using the link I've provided.