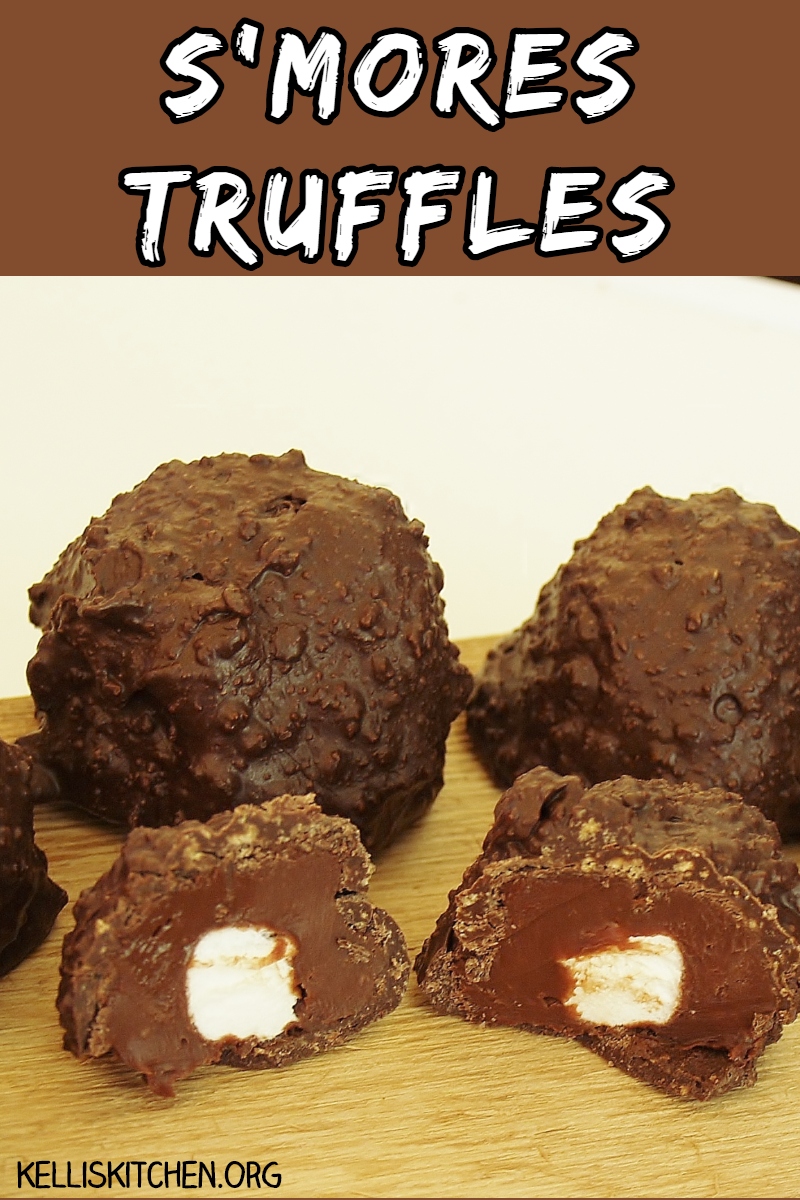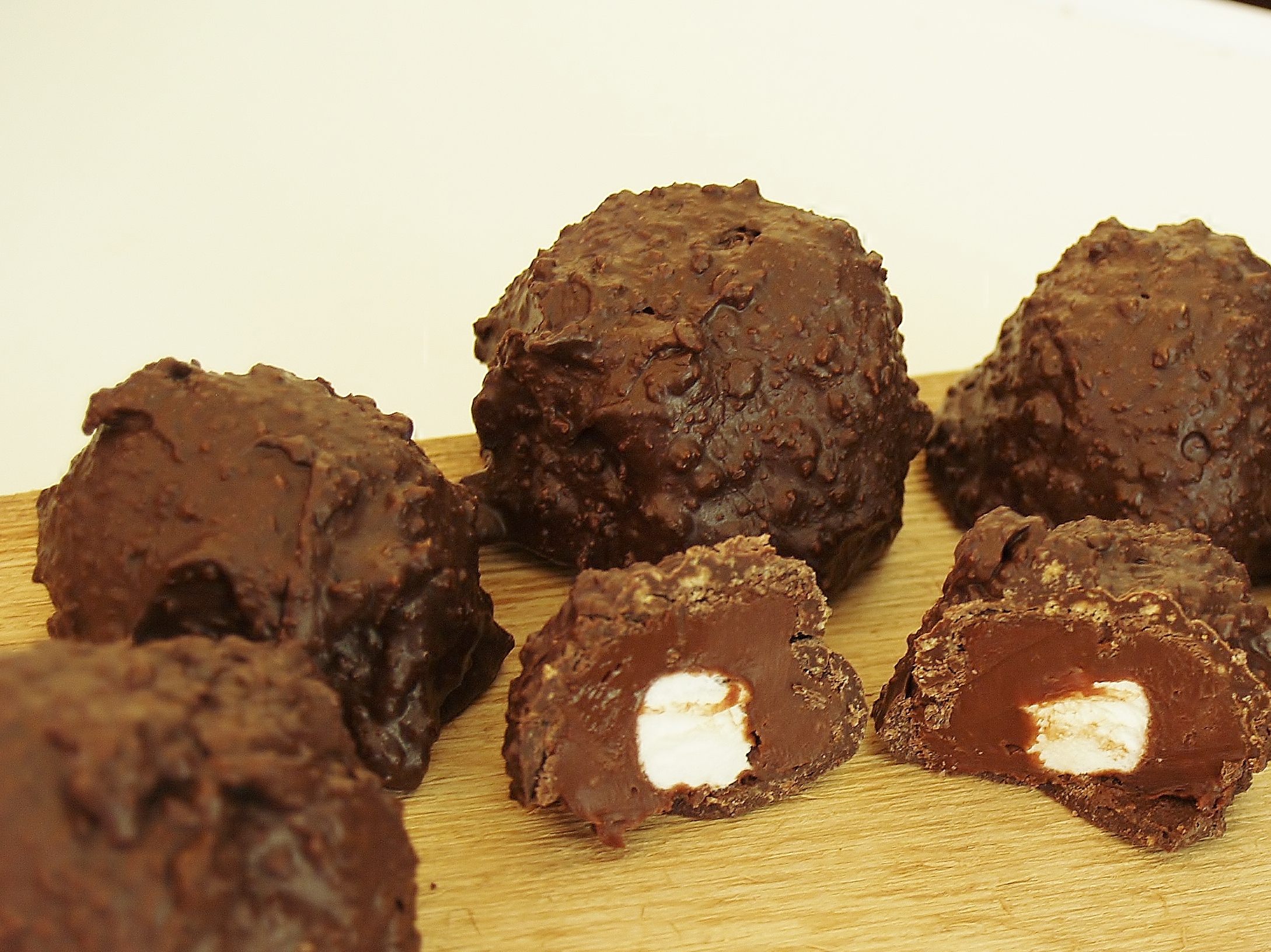 It's been a while hasn't it? It's been a strange week, that's for sure! First, I caught the flu that everyone has been talking about and just so you know, they are not exaggerating. Then something happened to a member of my husband's family that had me pretty busy for a while – but finally, I am well and things have settled down so today it was back to cooking.
My Co-worker's birthday was a week ago and since I've been practicing cooking now for a while, I wanted to make her something special. I really only know what she doesn't like – cold sandwiches and soup – I am not really well versed in what she does like. I know she loves three things: Her family, her dog named George, and George Strait. George is a cattle dog and is named after George Strait – George has a cattle dog. Every year on or around her birthday Mr. Strait comes to Oklahoma and she, a fan club member, gets some of the first tickets available. I usually get her some George related gift but I can't just cook him up! So I decided to cook something for her, her family, and her dog – I will be showing you all three recipes this week because I think they are pretty cool!
First up is the gift for her family: Smores Truffles. Yep, don't they sounds delicious? THEY ARE! I would do a few things differently next time but all in all I love them. I found a nice recipe on Pinterest for Smores Truffles, which is what gave me the idea, but there was just an "after" picture. No tutorial anywhere and after making them – I know why! I want you to know right now – it is messy and there's no doubt about it. A week or so ago, Top Girl gave me this box from Sam's that included ingredients to make 36 Smores. During the time between when I brought the box home and today, Mr. Picky Eater ate a bunch of the candy bars. I had just enough to make 16 truffles the size that they ended up being. If I had known what I was doing, I could have doubled that number. So – this is what you will need:
S'Mores Truffles
16 oz. of Chocolate Candy (I used Hershey's candy bars)
Miniature marshmallows
1 Package of graham cracker squares – processed in the food processor
1/3 cup of evaporated milk
Melting chocolate: Almond Bark, Dolci Frutta, or some other melting chocolate.
Using a double boiler, bring the evaporated milk to a simmer then add chopped chocolate stirring until it is smooth and shiny.
Chocolate should be chopped like this: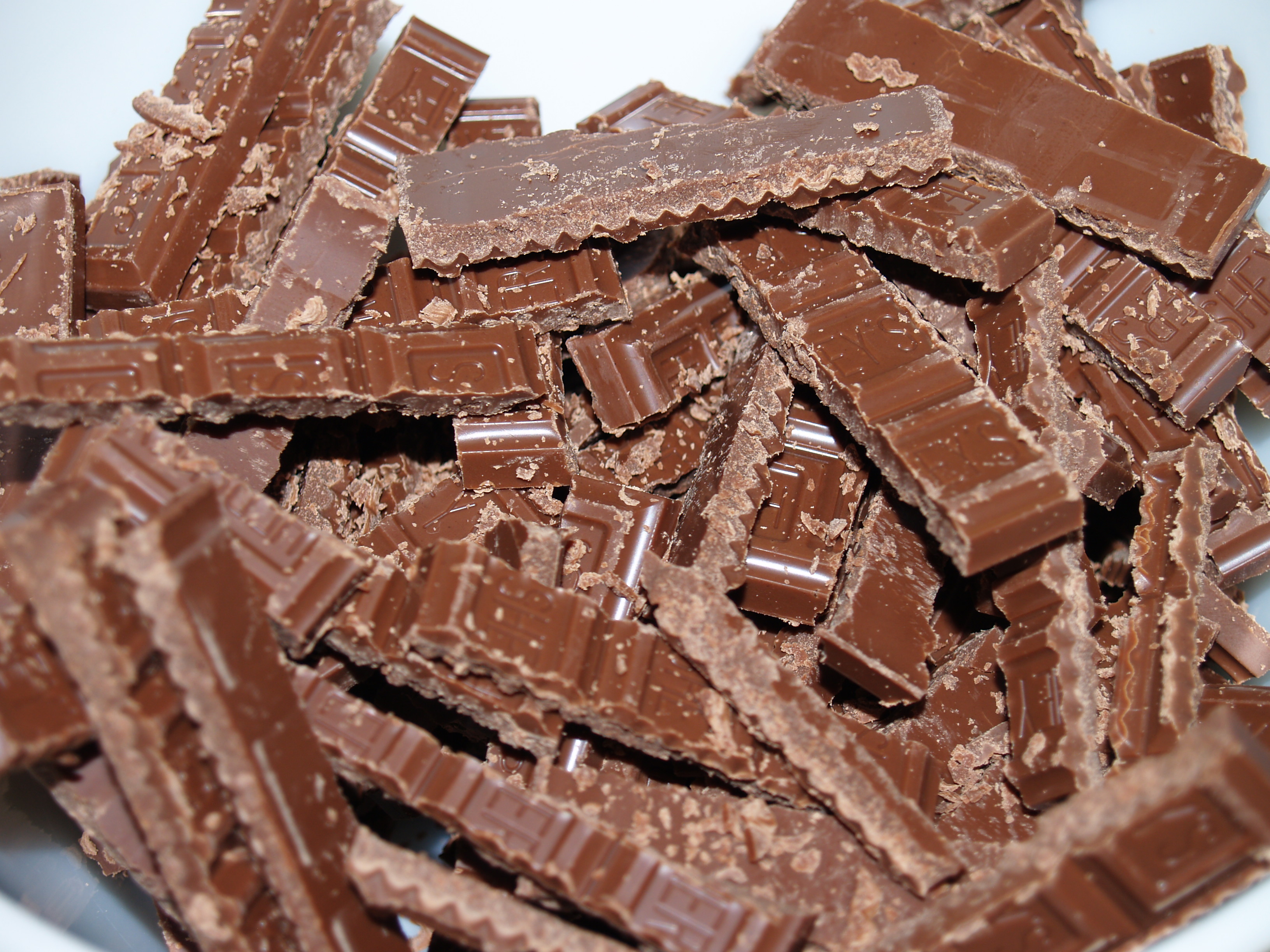 Put in a bowl and then place in the fridge until completely cool but not hard – that would be about an hour. Then take it out and using a tablespoon spoon out some chocolate.
***Don't use large marshmallows like I did – use miniature ones because even if you cut up the big ones, they are just too big***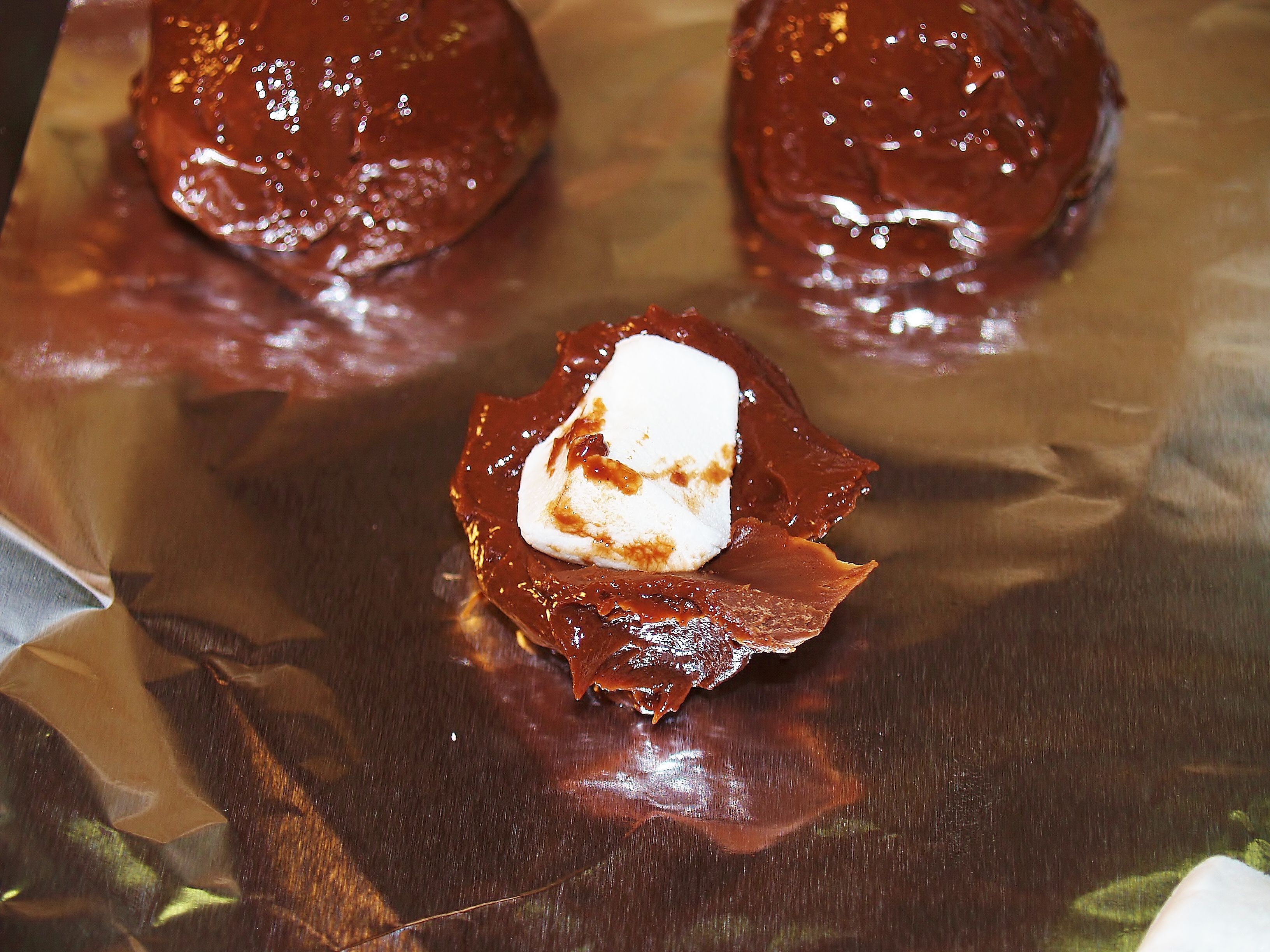 Take a marshmallow and press it into the chocolate then dip out some more and press it on top and do your best to roll it into a ball or make it look as close as you can to a ball like this.
Then, place in the freezer for 1 hour.
Process enough graham crackers to equal ½ cup.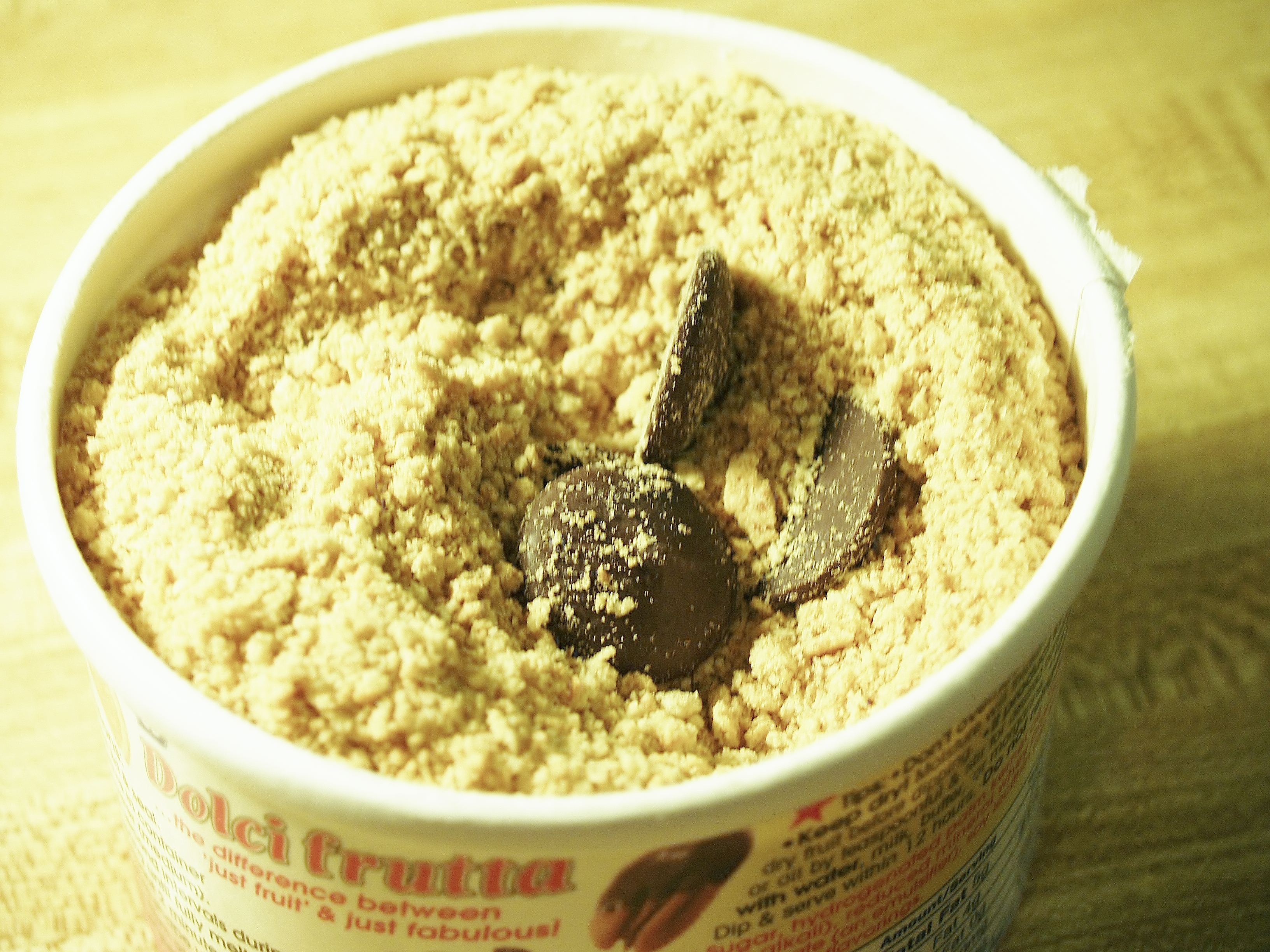 Put the graham cracker crumbs in with about 24 ounces of melting chocolate, place in the microwave on medium or defrost stirring every 30 seconds until well blended. It takes about 2 minutes. This is what it looks like:
Take the truffles out of the freezer and dip them into the chocolate/graham cracker coating.
Place on parchment paper or no-stick Reynolds Wrap until it is set then place in an air tight container.
They taste ah-MAZ-ing!
Here is what I have learned: A real Smore is messy to eat and a Smores Truffle is messy to make but easy to eat!
I'm at Marvelous Mondays