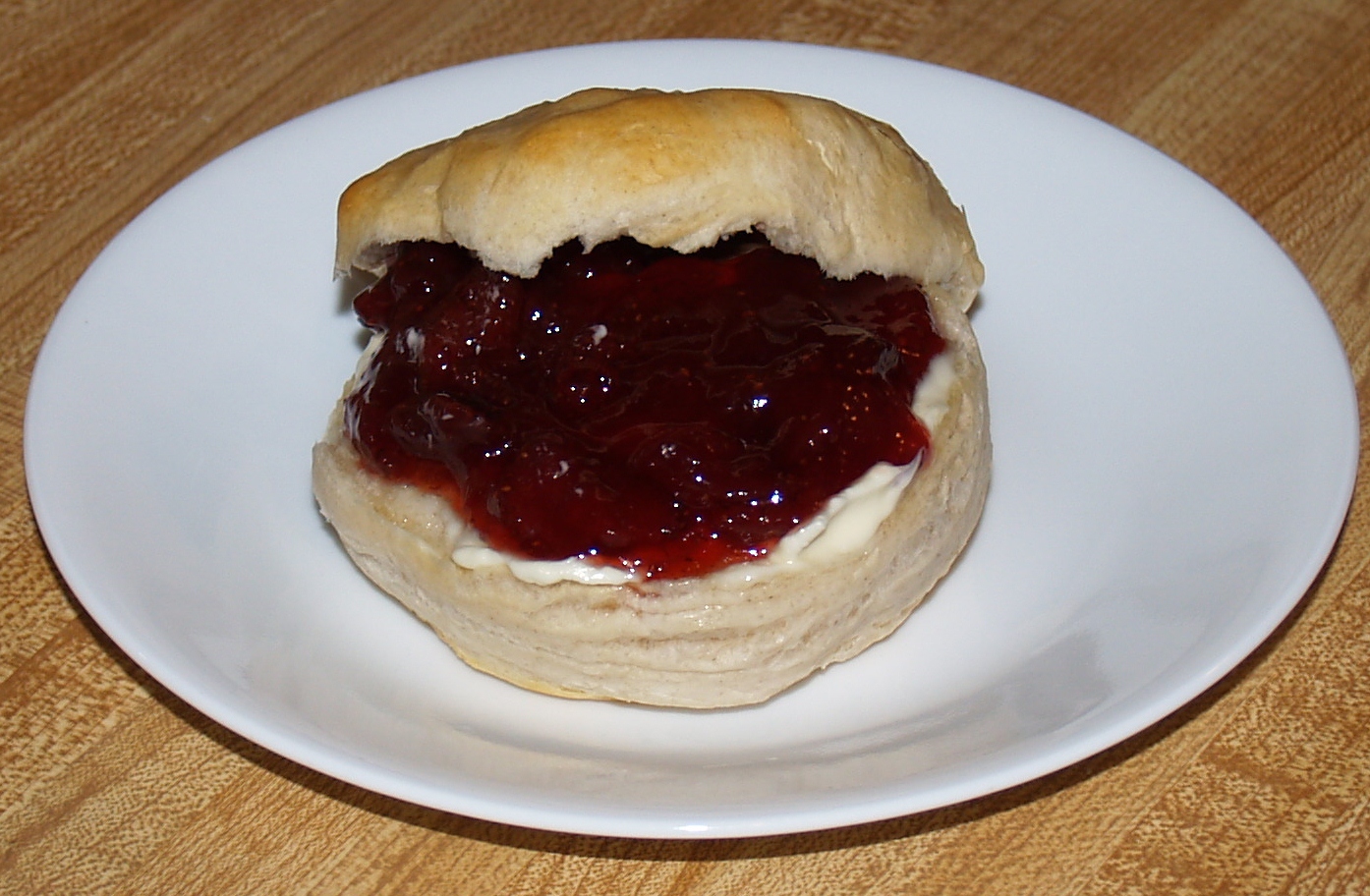 It has been a wonderful 3-day weekend but this morning, it is back to work for me! To make the day better, I got up early and fixed bisuits. They are only wamp 'em biscuits, but it's not like I have figured out how to make home made ones yet……..that's a Retro Kitchen Art I plan to tackle very soon! BTW, wamp 'em bisuits are cans and you "wamp 'em" on the counter-top until the pop open.
The strawberry jam you see in the picture is from some I made last spring. If you click at the top of the page on "Recipes" you will find it as the very first one, with two more strawberry jam recipes to follow…
For those of you who are interested, I will be publishing two jelly and jam eBooks very soon! One is about teeny-weeny batches – for those who only want 2 jars of goodness instead of 12, and have only a llittle time and space to dedicate to the Retro Ktchen Art of canning. The second one is a How-To book about how to make regular sized jam/jelly batches along with pickles and spaghetti sauce. All family recipes. Nothing fancy, just basic scrumptious goodness!
I'll keep you updated! Next up, I have my nana's great chocolate pie recipe…….I only messed it up a little but the results are still very tasty! We'll talk soon!