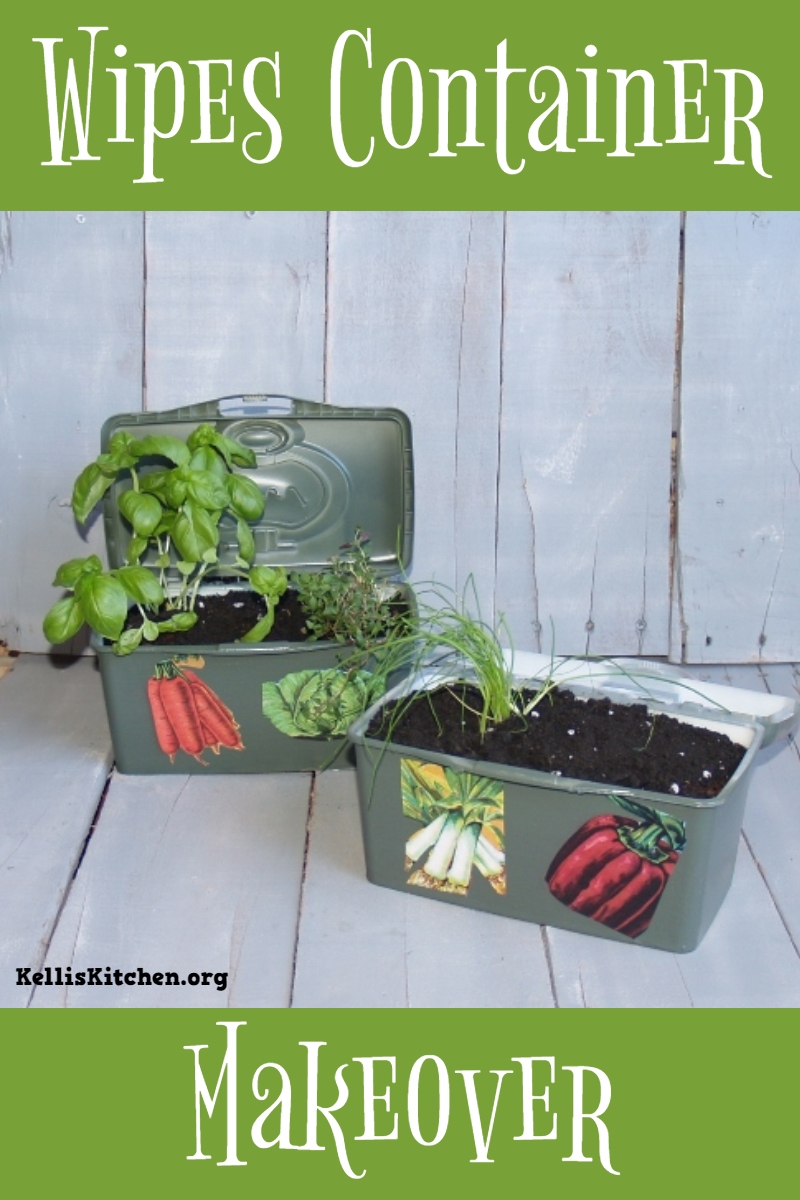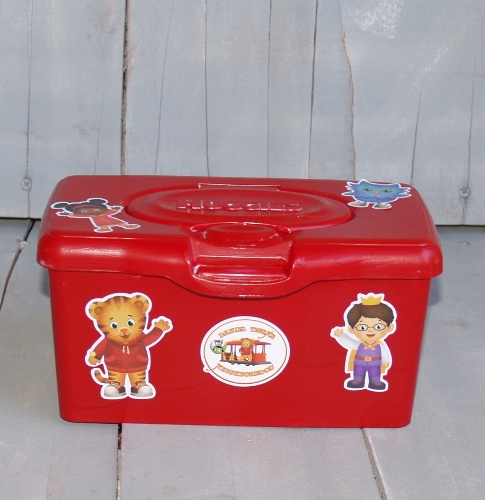 In this post I will be showing you how to take a regular Baby Wipes container then upcycle it into THREE very different usable items that take very little skill or money! We are still using every one of these projects today – two years later!
Do you have a toddler in your life?
I do, my grandson Rocket. He loves to color, draw, and "write". There were crayons and markers all over the house but because of the type of crayons and markers they were, they were very hard to keep organized until I thought of this. It is so easy and takes little time, in fact if you do not care to personalize it, there will be no time involved. But, just in case you do – like me- this is all you will have to do: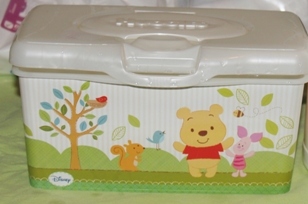 Wash the container inside and out thoroughly. We had a Huggies wipes box.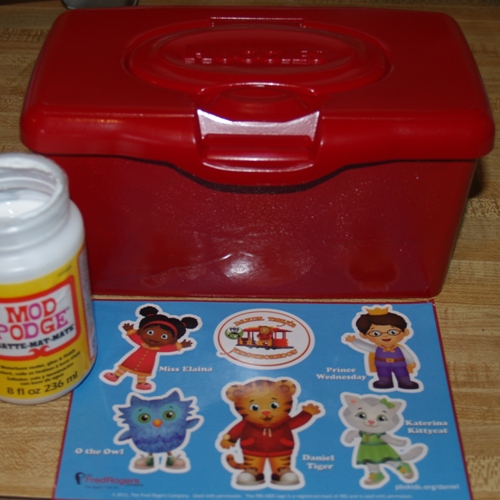 Using either Plastic Fusion spray paint or Plastic Primer and then the spray paint color of your choice, cover the outside of the container and allow to completely dry.
You can then decorate – I used some Daniel Tiger stickers on Rocket's. The stickers came with some party favors Top Girl ordered for his birthday party.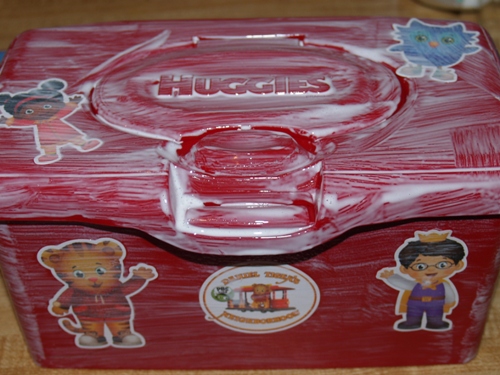 Cover with Mod Podge, drying completely.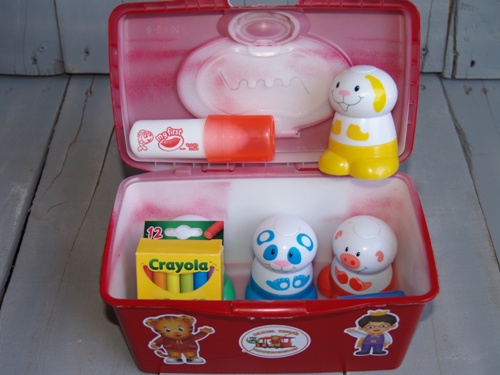 Put in the special big crayons, markers and other important items that all toddlers have. Rocket has Crayola My First.
Note: The paint you see on the inside is really on the outside showing through to the inside.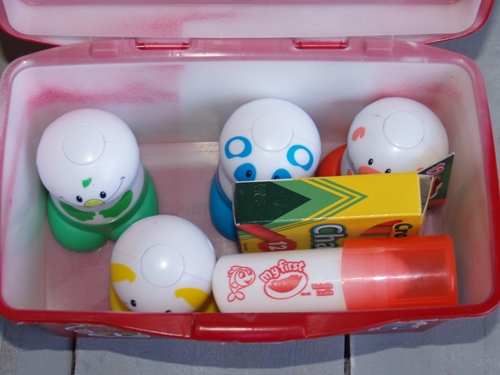 Organization complete! However, here are two other ways to repurpose that ever-growing pile of Baby Wipes Containers: Make this planter by putting regular gravel in the bottom and then fill with potting soil, plant seeds and you have a lovely window sill herb garden. Those are just cut out pictures of veggies put on the Mod Podge.
Or make this lovely Plastic Bag holder -it's wonderful! All you do is follow the directions above and then tie some ribbon around it and glue on a pretty doo-dad!
All of them are pretty nifty, aren't they? What would you make yours into?