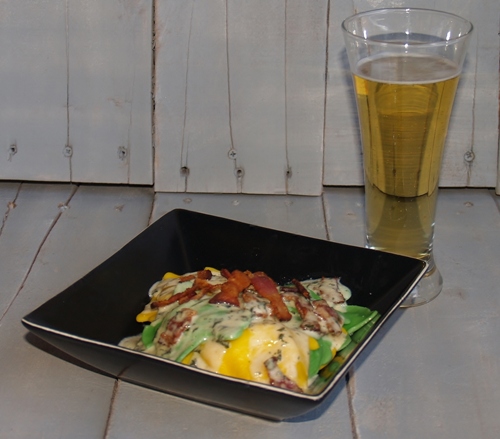 I love this sauce. It tastes wonderfully rich and complex when lightly covering ravioli. It even tastes good with a spoon! Bacon and Beer are not generally associated with alfredo but once you try it, you will not want any other kind. I cannot remember where I got the recipe but it was so long ago it was written down instead of being in a computer document so it is at least 20 years old. Try it and let me know what you think.
Bacon & Beer Alfredo Sauce
Ingredients:
1 Cup of heavy cream
1 eight ounce bottle of beer
1 ½ Cup grated parmesan cheese (freshly grated works best)
¼ Cup butter
¼ Cup freshly chopped parsley
8 ounces bacon, cut into ½ inch pieces – I always used Farmland Foods Bacon!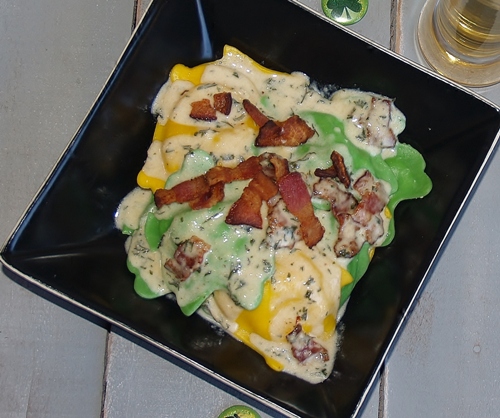 Directions:
Fry bacon pieces then let bacon drain on paper towels.
Pour out grease from pan but using the same pan pour in beer and allow to cook over medium high heat for 5 minutes.
Pour in heavy cream and cook for another 5 minutes while stirring occasionally until thickened.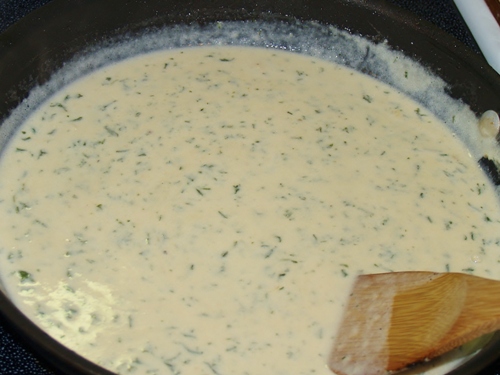 Drop in cheese, butter, and parsley and stir until butter has melted then take pan off of burner.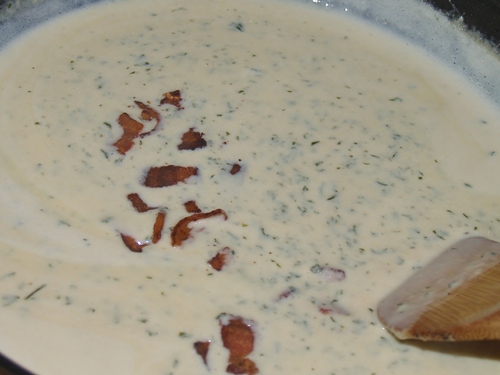 Fold in bacon and use with ravioli or spaghetti noodles or whatever you generally cook to use with alfredo sauce!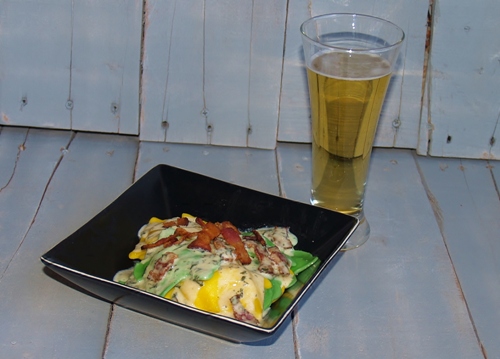 I am partying this weekend at Weekend Potluck! http://www.thecountrycook.net/2014/03/weekend-potluck-110.html