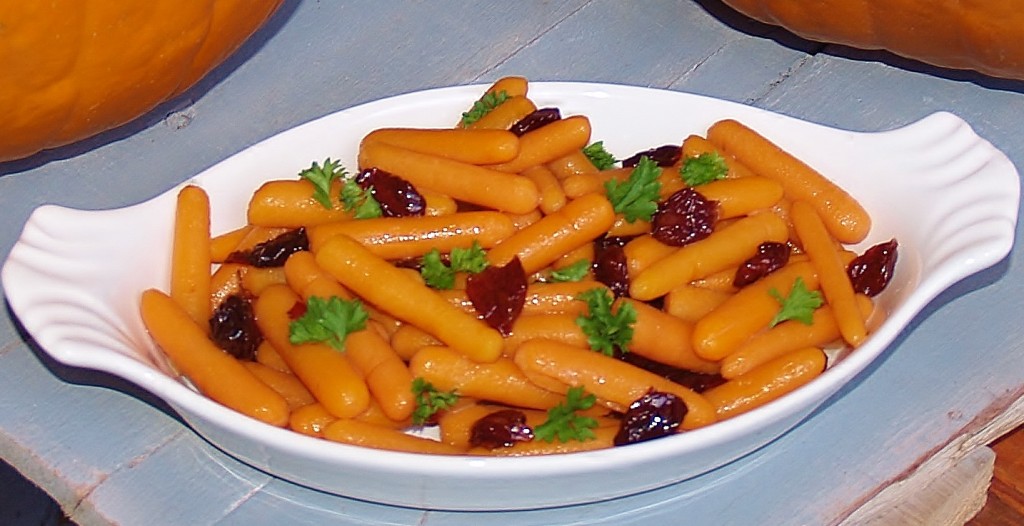 I am very excited tell you about a new project I was invited to participate in called the Blogger C.L.U.E. Society.  The CLUE stands for:  Cook, Learn, Undertake, and Eat.  I will be participating once per month with 17 other bloggers as we discover each other, our blogs, and undertaking each other's recipes.  That will expand our horizons and maybe help you to expand yours as well.  This month I was given Aly M.Cleary's blog:  Cooking in Stilettos blog and tasked with finding something from her blog that I would like to see on my Thanksgiving table.  I chose her wonderful recipe for carrots because we never get to have those – ever, much less for the holidays!  First, let me tell you about Aly:
She lives in Philadelphia Pennsylvania with Jeffie the Junior Sous Pug (Wiggs the Sous Pug passed away)  and Shadow the Sous Kitty "who supervises" all things culinary.  Aly used to sit and watch her Bampa cook "the most amazing things" when she was a child.  I was excited to read this because of course you all know I watched and learned from my Nana – so I felt we were already comrades although I must say, Aly's culinary skills are far and away better than mine.  It was fun getting to know someone through their blog by searching for some wonderful recipes to make.  The one I REALLY wanted to make was Bampa's Ciabatta Chestnut Stuffing – but the problem with that was finding chestnuts around me prior to last week.  By that time, I had already made this wonderful carrot dish but to tell you the truth, I'm going to make it sometime during the holidays because it just sounds delicious!
Before we get into the simple and very tasty recipe, I want to invite you to visit ALL the links below – one of the bloggers wrote about me and made one of my recipes.  I can't wait to see who got me and if they liked the recipe once it was completed.
P.S. – I added the Cherries in myself, they aren't part of Aly's original recipe.
Ingredients:
1 pound of baby carrots
2 Tablespoons Butter
2 Tablespoons Honey
1 Tablespoon Lemon juice
¼ Cup chopped Parsley
Salt and pepper to taste
I added ¼ dried cherries, soaked in 1 Cup of orange juice for an hour or so.
Directions:
Bring salted water to boil in a medium saucepan.
Add carrots and cook for about 6 minutes, or until tender.
Drain and return to saucepan.
Add butter, honey, pepper, and lemon juice.
Just after the butter melts, add the cherries.
Add until a glaze forms overall which is about 5 minutes.
Place in a dish and sprinkle with parsley for color and serve.
Isn't this dish wonderful and simple yet elegant?  Oh, it tastes so good.  I had it all (almost) for lunch that day and I suspect they will be on our Thanksgiving table this year!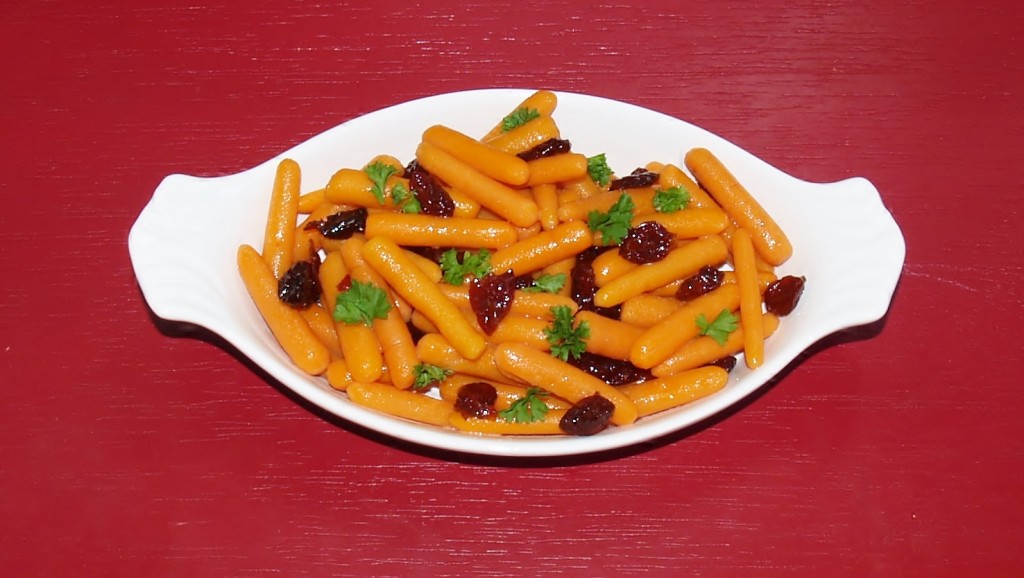 I'm over at Weekend Potluck today – come on over and check it out!